– –

The Series
[Rating:4/5]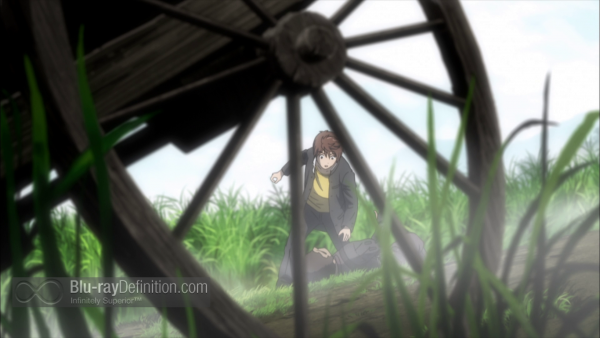 This anime series, based on the light novel series written by Kasuga Mikage and illustrated by Miyama-Zero, is another in the numerous productions from Japan that are based on the Sengoku or "Warring States" period in the nation's history. At the very least, The Ambition of Oda Nobuna does make it interesting, changing the genders of the famous historical characters from male to female and inserting elements of fantasy, magic, comedy, and romance into an off-beat series that is supported by some gorgeous animation to boot.
When we first encounter our protagonist Sagara Yoshiharu, he's been plucked out of the 21st century and plunked into the middle of a battlefield in the Sengoku era, about to lose his life. He is saved by the renowned historical figure Toyotomi Hideyoshi, but at the cost of Totoyomi's own life. Having already changed history, Yoshiharu now must take Totoyomi's place and become advisor to the great Sengoku-era daimyo Oda Nobunaka. Only, as Yoshiharu soon learns, while Oda does actually exist, he is not a man, he's a beautiful young woman name Nobuna, and many of the other historical figures he is so familiar with from his favorite video game, Nobunaka's Ambition, are women as well. Whatever the case, the only way he can make it back to the future is to serve Nobuna as one of her vassals, and get history back on course by using his knowledge of the era built up through his avid video game play.
The Ambition of Oda Nobuna successfully combines an air of suspense during its numerous historical battle sequences, with its overall comedic sense and romantic story arc (Yoshiharu and Nobuna have a growing rapport that turns to a romantic love). What really makes this series most interesting, however, is the infusion of fantastic elements such as magical sorceresses and ninjas like Hattori Hanzou who can just vanish into thin air, making the legends larger than life, and turning the series into something way more than just a plodding retelling of historical facts.
Video Quality
[Rating:3.5/5]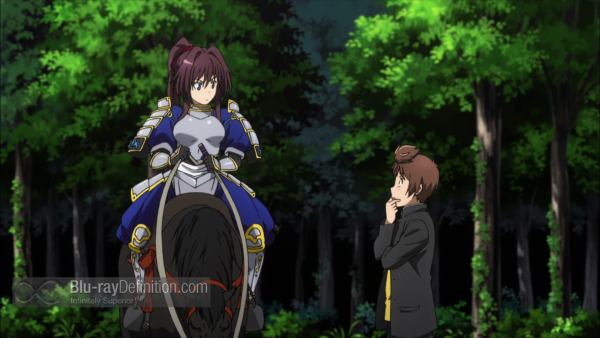 The 1080p AVC encodement of The Ambition of Oda Nobuna looks wonderfully colorful and has a good sense of contrast in this Blu-ray edition from Sentai Filmworks, but it is hampered by lots of color banding, especially in the darker color fills, that does become a bit distracting while watching the series.
Audio Quality
[Rating:3.5/5]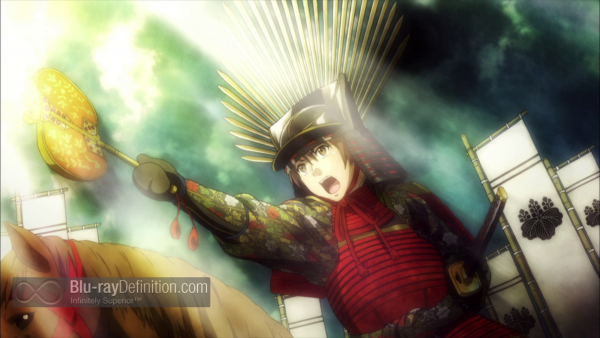 Both the original Japanese-language track and the English dub are provided in DTS-HD Master Audio 2.0 Stereo (48kHz/24-bit). The Japanese voice cast are a few steps above the somewhat canned sound of the English actors, but moth mixes sound good for stereo-only, provided a wide stereo image and strong dynamic range with clear dialogue. The subtitles on this set, however, seem to have an inordinate amount of grammatical errors, such as misspelled words, left out words, and incorrectly used words.
Supplemental Materials
[Rating:0.5/5]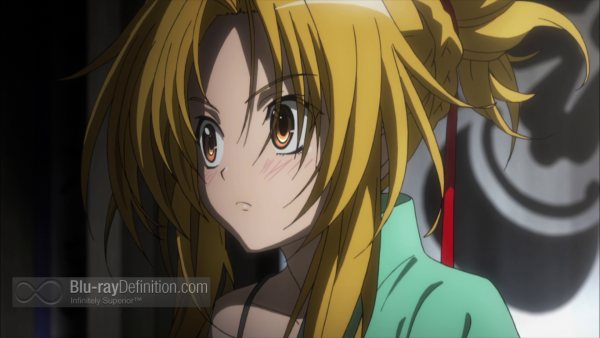 Clean Opening Animation
Clean Closing Animation
Sentai Filmworks Trailers
The Definitive Word
Overall:
[Rating:3.5/5]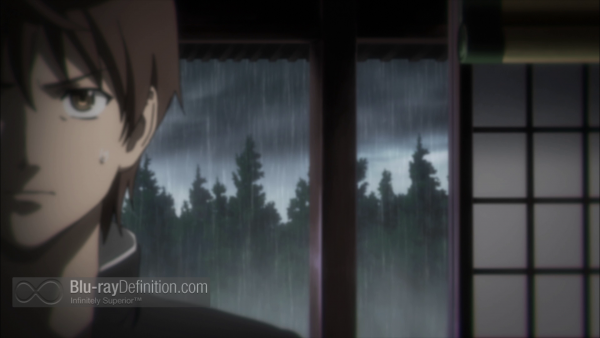 The Ambition of Oda Nobuna provides the perfect balance of comedy, serious battles, and romance in a series filled with colorfully charismatic characters set in a Sengoku era that the creators have made completely their own. It's an involving series that is well thought out, and one that sometimes plays like the simulation game for which the protagonist is so obsessed.
Additional Screen Captures
[amazon-product]B00MZ3X38G[/amazon-product]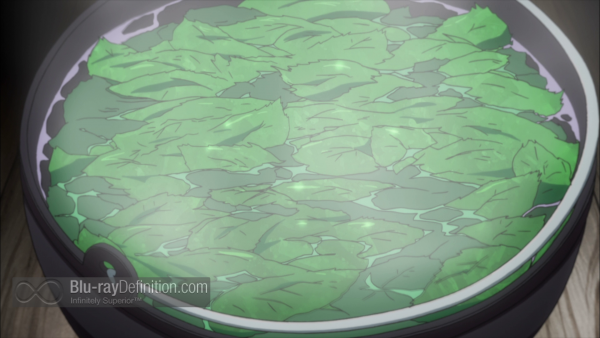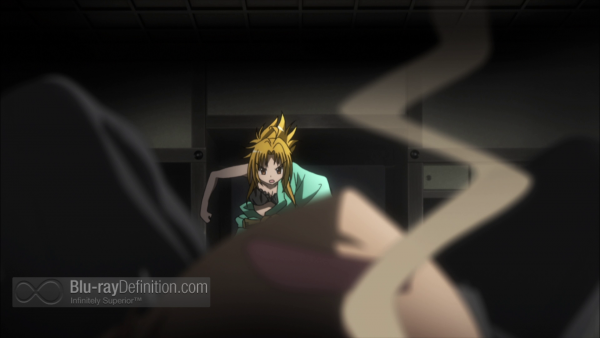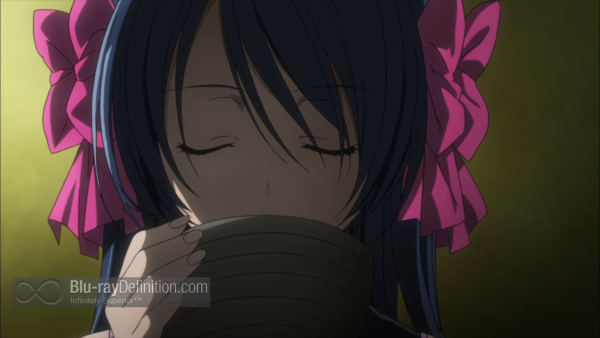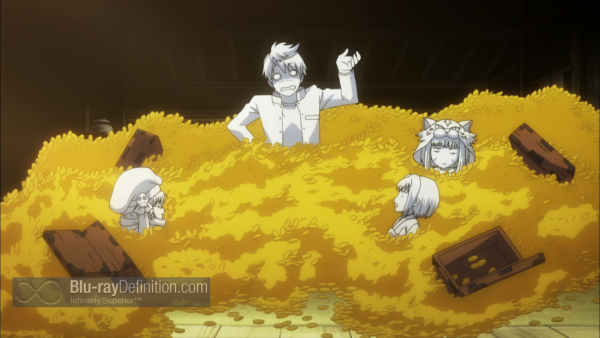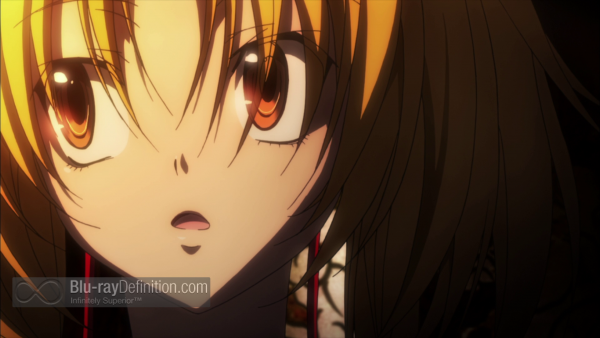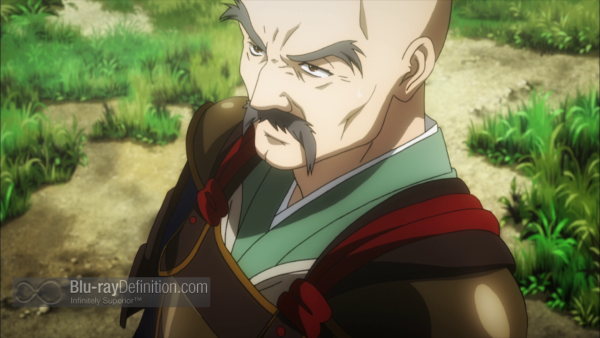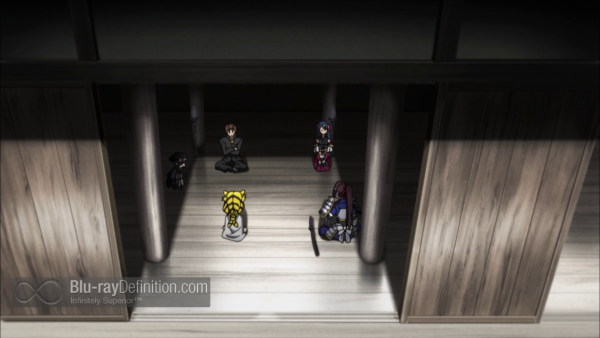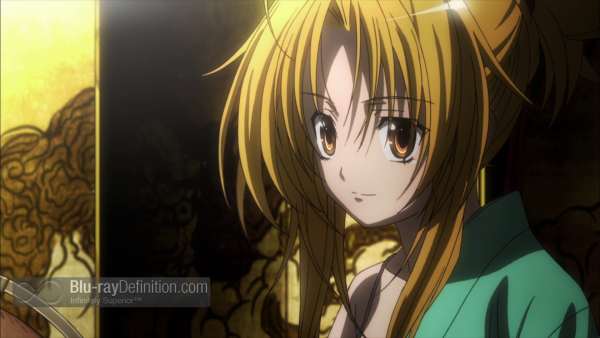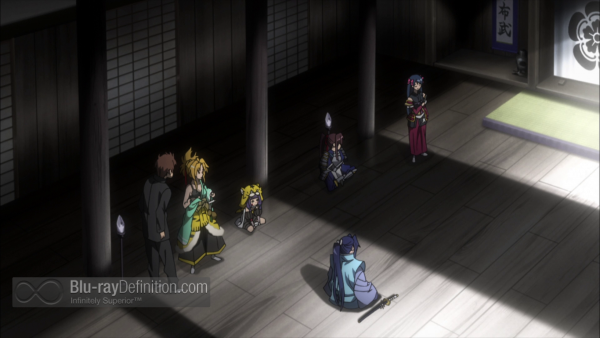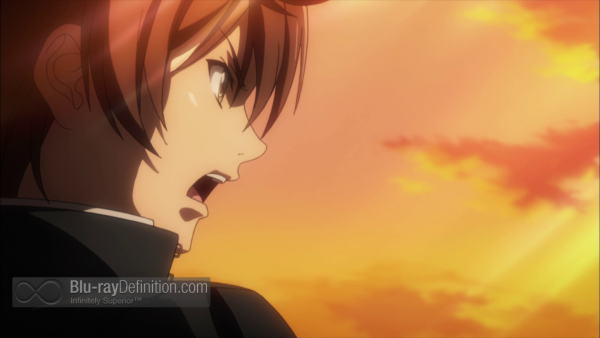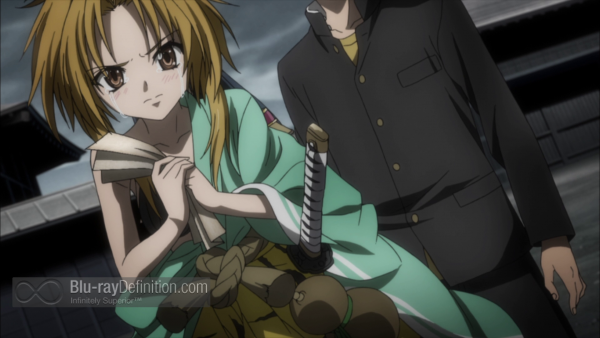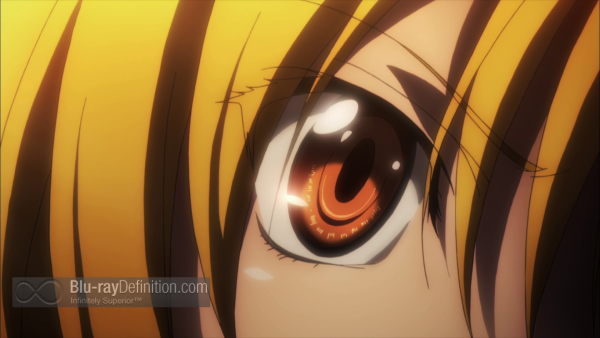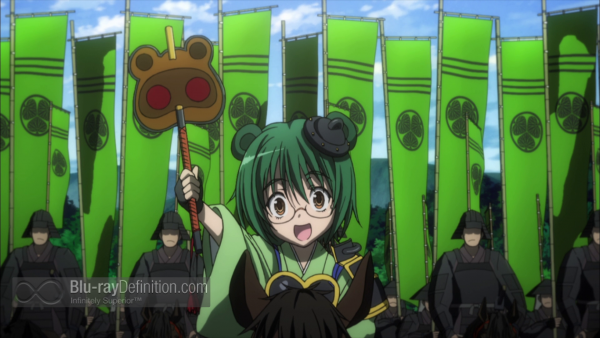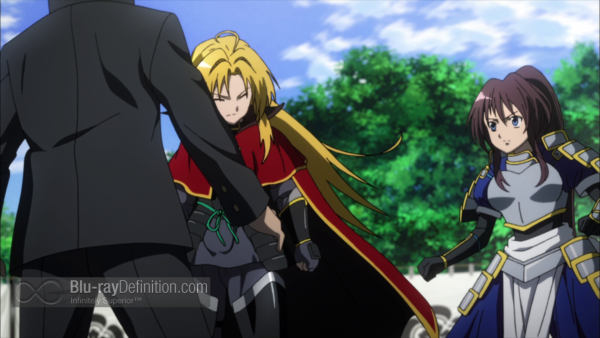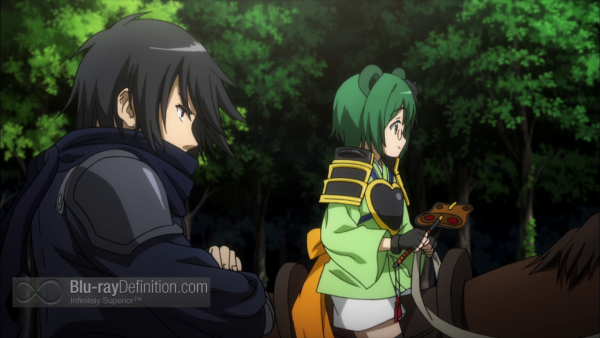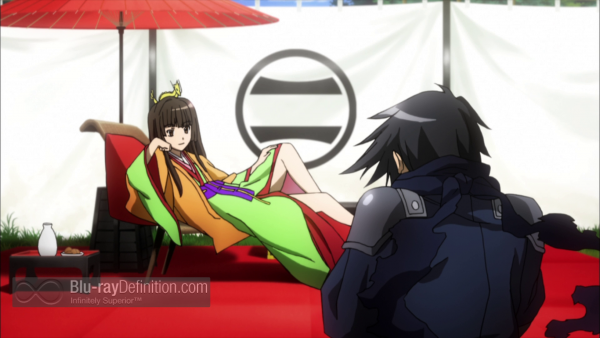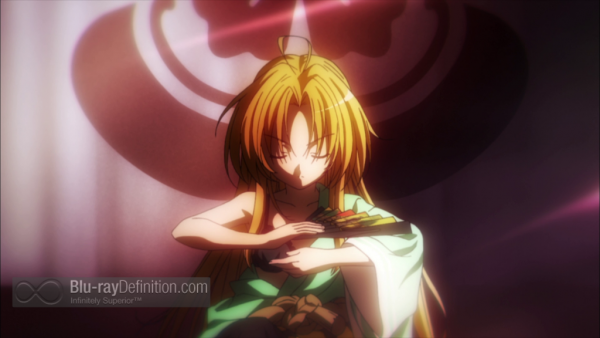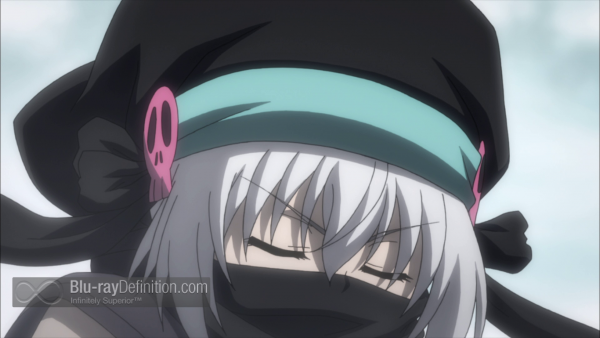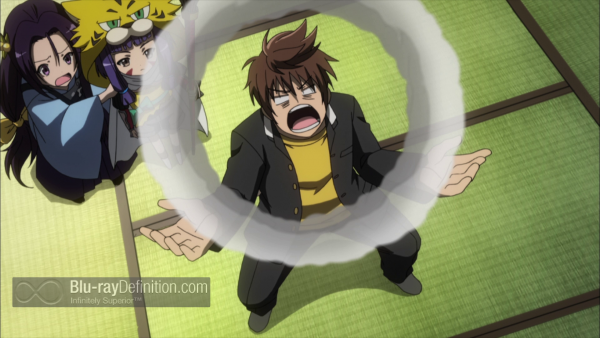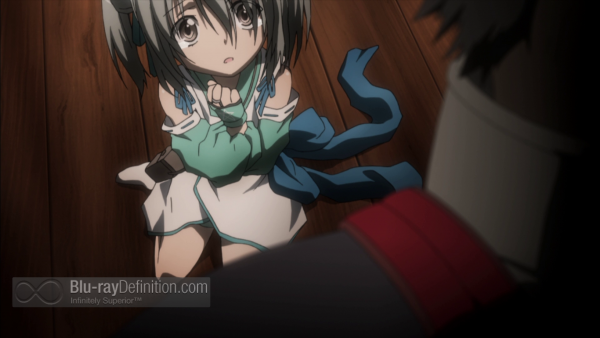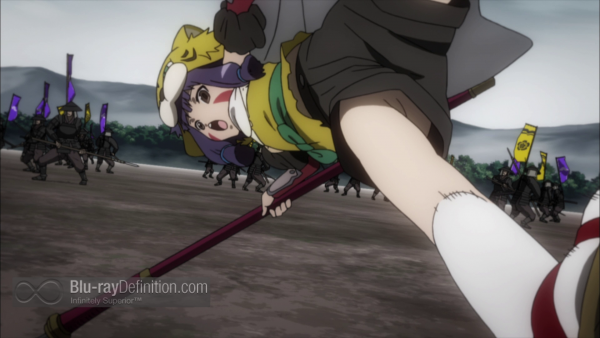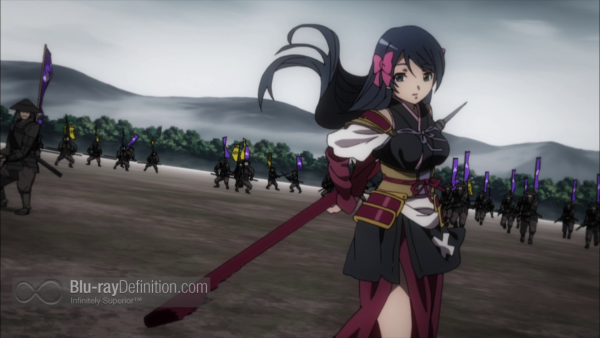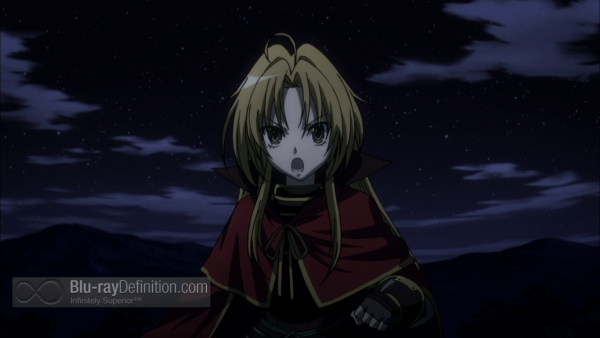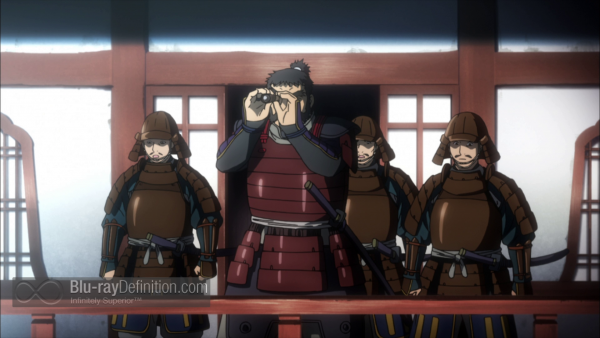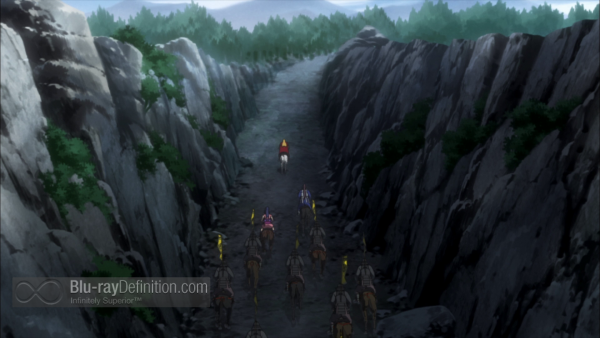 [amazon-product]B00MZ3X38G[/amazon-product]