–
The Film
[Rating:4/5]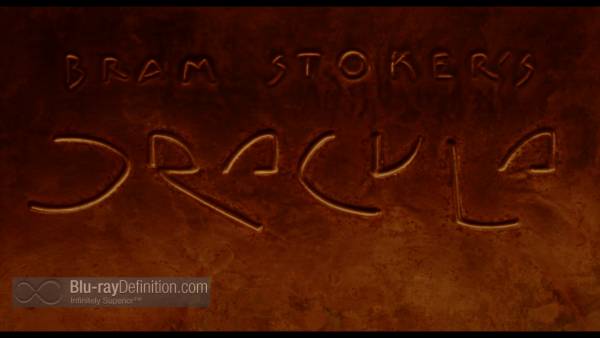 With so many versions of Dracula that have made it to the screen over the years it is nearly impossible to believe that no one actually took the time to create a version that was truly based on Irish author Bram Stoker's 1897 Victorian novel, Dracula, that is until Coppola decided to make his version in 1992.
Coppola's Bram Stoker's Dracula is a sumptuously designed, lush, and unabashedly romantic rendering of Stoker's novel. Employing all in-camera effects and no green screen or digital special effects whatsoever, Coppola's Dracula is dark and the epitome of Gothic. The film opens with a sequence that shows Dracula's (Gary Oldman) beginnings as Vlad the Impaler, fighting for the Church against invading Turks when he loses his love, Elisabeta (Winona Ryder) to suicide and turns against God, dooming himself to a life of evil and bloodlust.
Afterward, Dracula cuts between London and Transylvania setting up a love triangle between Dracula, the young Mina Murray (Ryder again), and her fiancée Johnathan Harker (Keanu Reeves), as Dracula begins to seduce Mina who eerily resembles his long lost Elisabeta, whilst keeping Johnathan prisoner in his Castle in Transylvania. Abraham Van Helsing, (Anthony Hopkins) the famous doctor and vampire hunter is called in to help save Mina's friend Lucy from a vampiric infection and to hunt down and kill Dracula when it is discovered that he is after Mina.
James V. Hart's screenplay stays very close to Stoker's novel, which is epistolary in form and probably very difficult to adapt to screen. As such, Dracula's constant switching between storylines can sometimes become a little confusing and the lack of action may be dull for some, but Coppola's attention to detail, design, and mood more than make up for any of those minor flaws. Watching this version of Dracula is an event and Oldman's portrayal of the eponymous character actually makes the character more sympathetic.
Most of the other actors put on a splendid showing as well, except for Keanu Reeves whose terrible English accent and cold portrayal of Harker make one remember he wasn't too far removed from his Bill & Ted days in 1992. Anthony Hopkins does a wonderful job as Van Helsing, despite his clumsy accent, and Winona Ryder is absolutely sublime as the sweet, charming, and sexually repressed Mina.

Video Quality
[Rating:5/5]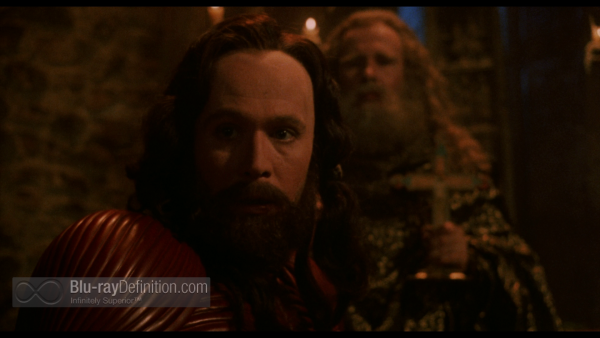 Bram Stoker's Dracula gets a brand new 4K restoration on Blu-ray from Sony. The previous 2007 "Collector's Edition" release overseen by Coppola was controversial and caused a stir in many quarters because of its differing color timing from the previous, low resolution DVD release. While it was my opinion that the 2007 release looked gorgeous, this new release does warm up the colors, so it doesn't look as cool as the previous Blu-ray. There is also quite a bit more clarity, although given the nature of this film's production, with all of the visual effects being done in camera with multiple passes on the negatives, there is still quite a bit of softness and film grain. However, it looks very lush and natural and the colors pop just a bit more now, with just a hint more crispness and dimensionality. This has always been a beautiful looking film with an old-timey quality, and it is even more so now.

Audio Quality
[Rating:4.5/5]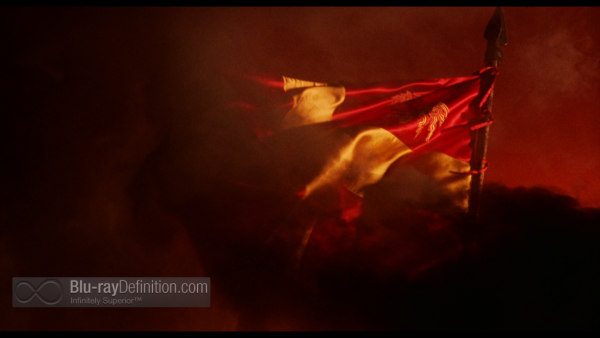 Bram Stoker's Dracula has been remixed into Dolby Atmos but I've reviewed it in its Dolby TrueHD 7.1 (48kHz/24-bit) form, having not taken the plunge into Atmos yet. I've stated elsewhere that I'm waiting for an AVR with built-in DTS:X (a competing format to Atmos) capabilities, and that holds true still. That said, the 7.1 mix is fantastic, there are instances of sounds spinning around the room, plenty of atmospherics, and clear dialogue. This is exactly how a Gothic horror film should sound.

Supplemental Materials
[Rating:4.5/5]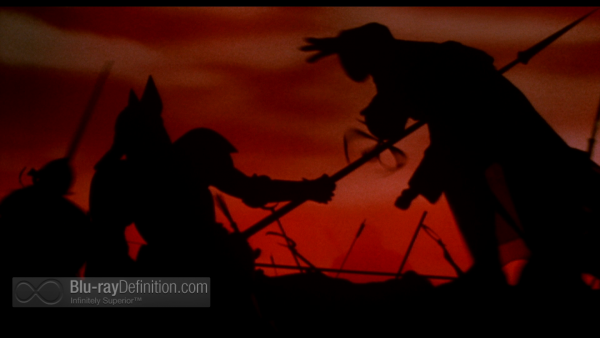 The Supreme Cinema Series disc is packaged in a beautiful clear DigiBook case that features gorgeous glossy booklet with an essay on the making of the film and production stills.
Digital HD UltraViolet
Commentary with director Francis Ford Coppola, visual effects director Roman Coppola and makeup supervisor Greg Cannom
Commentary with director Francis Ford Coppola
Francis Ford Coppola Introduction (1.78:1; 1080p/24; 00:03:55)
Reflections in Blood: Francis Ford Coppola and Bram Stoker's Dracula (1.78:1; 1080p/24; 00:29:11) – A new interview with Coppola by film critic F.X. Feeney
Practical Magicians: A Collaboration Between Father and Son (1.78:1; 1080p/24; 00:20:07)
The Blood is the Life: The Making of Bram Stoker's Dracula (1.78:1; 1080p/24; 00:27:48)
The Costumes are the Sets: The Design of Eiko Ishioka (1.781; 1080p/24; 00:14:02)
In Camera: Naïve Visual Effects (1.78:1; 1080p/24; 00:18:46)
Method and Madness: Visualizing Dracula (1.78:1; 1080p/24; 00:12:05)
Deletes & Extended Scenes (1.85:1; SD)

Prologue
Gypsies in Coach
Lucy's Party
Harker Meets Dracula
Harker/Dracula Dinner
Harker Explores Castle
Harker's Escape Attempt
Dracula on the Demeter
The Demeter lands
Rule's Cafe Convet
The Death of Renfield
Ending (Early Version)

Bram Stoker's Dracula "Beware" Trailer (1.85:1; 1080p/24; 00:01:30)
Bram Stoker's Dracula Theatrical Trailer (1.85:1; 1080p/24; 00:02:36)

The Definitive Word
Overall:
[Rating:4.5/5]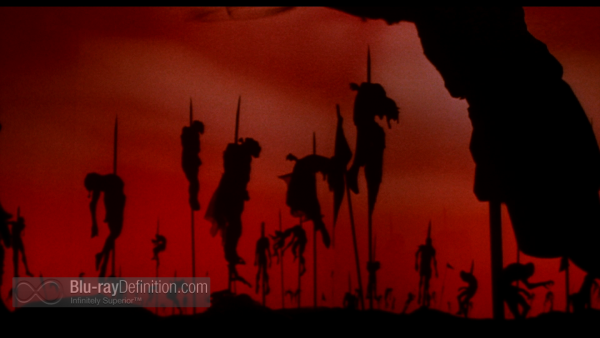 Coppola's lavish Gothic horror film, a throwback to the halcyon days of the horror feature, and probably the greatest Dracula film since Murnau's uncredited Nosferatu, has never looked or sounded better than it does in this newly restored Supreme Cinema Edition. There is also a standard Blu-ray edition release, also from the new 4K restoration available.
Additional Screen Captures