– –

The Film
[Rating:3/5]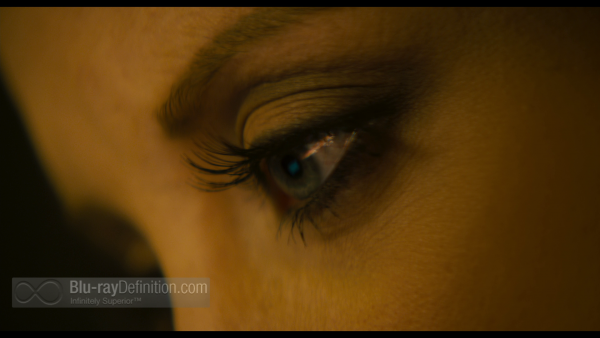 Documentary filmmaker Henry Alex Rubin (Murderball) steps into the world of feature fiction with this multi-layered film in the style of Crash about our modern social networking culture. Similarly, Jason Bateman also steps out of his comfort zone and takes on a dramatic role in Disconnect, and pulls it off without a hitch given the somewhat uneven material he's given to work with.
From a screenplay by Andrew Stern, Disconnect tracks the stories of several people who fail to make real emotional connections with the people in their lives despite their active online social activities. In one plot thread, busy corporate lawyer Rich Boyd (Bateman) is so addicted to his job and texting that fails to make an emotional bond with his son Ben (Jonah Bobo), or even notice that the 15-year-old doesn't have any friends. Meanwhile Ben, a loner/Goth musician finds himself striking up a relationship on a popular social networking site with a girl that he likes. Unbeknownst to Ben, however, it's really just a prank by Jason Dixon (Colin Ford) and his friend Frye (Aviad Bernstein). The prank turns tragic when Ben reveals his identity in an embarrassing way to the "girl" online and it tears the Boyd family apart, as Rich is bent on finding the people responsible, his wife Lydia (Hope Davis) is left alone to comfort Ben, and their daughter Abby (Haley Ramm) feels guilty for the way she treated her brother. In a parallel story, Jason Dixon's father, retired policeman turned private detective Mike (Frank Grillo) is involved in a case helping a couple whose marriage is apparently falling apart, Cindy and Derek Hull (Paula Patton and Alexander Skarsgård), who have also recently fallen victim to identity theft owing to Cindy's intimate chat's with a man online and Derek's visits to online gambling sites. Another story involves an ambitious television reporter, Nina Dunham (Andrea Riseborough) who chases down a story about a webcam sex site with young teens, and gets too close to the subject of her story, Kyle (Max Thieriot).
Each of the stories interconnect in some way, other than the story of the reporter and the sex site, which seems tacked on, and somewhat out of place in the grand scheme. It's just one of the issues that keeps Disconnect from being a perfectly engaging drama/thriller. Rubin's tendency to make the drama tilt into overbearing melodrama is the biggest issue. At every turn, Disconnect is so weighed down by its sense of self-importance that it becomes a bit intolerable. So much so, that some of the characters' decisions seem downright stupid, and done solely for that extra bit of dramatic effect. Nina, for instance, is presented as an intelligent, ambitious reporter, yet she gets backed into a corner by the FBI and threatened, presumably, with child porn charges, for using her PayPal account to access the website she was doing the story on unless she reveals the name off her source. Then there's Mike, a supposedly strict father and top private detective whose first instinct when he finds out his son Jason was involved in the prank on Ben Boyd is to use security software to wipe all evidence of the chats from his son's friend's iPad. Well, one might make an exception for a father trying to protect his son, but any police officer and detective would know that you can wipe an iPad all you want, the internet is forever. A social networking site and, more importantly, the government, would be able to track the original IP address and possibly even reconstruct that wiped data, depending on how well (or poorly) it was done.
To wrap up this multilayered, self-examination and condemnation of our emotionally "disconnected" modern world, Rubin sends all the characters toward somewhat unlikely violent conclusions played out in interchanged slow-motion. This is where we're supposed to really feel the impact of everything that just transpired. As if we couldn't figure that out for ourselves.
Video Quality
[Rating:4/5]
Disconnect looks about as clean and modern as one would expect a film of such recent vintage shot in high definition to look. Originally captured on the Red Epic camera, the film comes to Blu-ray with a strong AVC/MPEG-4 encodement from Lionsgate that only shows a few slight digital anomalies like some rare instances of banding. Otherwise, apart from the fact that black levels never really look absolutely obsidian, the image looks pleasing, with strong detail and crisp textures and nuanced shadow delineation.
Audio Quality
[Rating:4.5/5]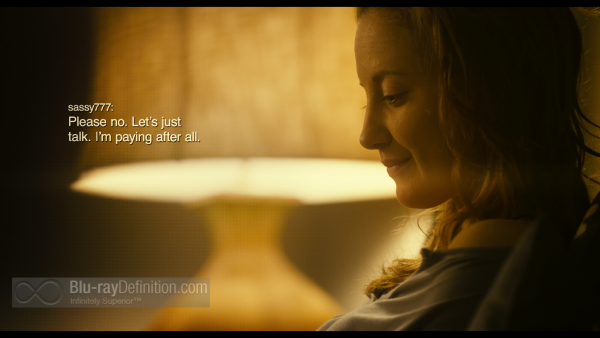 The lossless English DTS-HD Master Audio 5.1 (48kHz/24-bit) soundtrack works perfectly for the material at hand. A dialogue-driven film, the mix offers up a balance of the clean dialogue across the front and moments of big sound courtesy of the atmospheric score from Max Richter and other musical soundtrack moments, such as an early scene in the shopping mall with Ben Boyd, where the music from his headphones fills the entire soundfield. It's hardly an aggressive mix, but that wouldn't work for this sort of film. Perhaps a little bit more emphasis on the ambience in surround channels would have helped, but its a minor complaint.
Supplemental Materials
[Rating:2/5]
There's nothing much here worth sitting through. The featurettes are brief, EPK-type material and a making of that just seems promotional.
The supplements:
Audio commentary with Director Henry-Alex Rubin
Making the Connections: Behind the Scenes of Disconnect (1.78:1; 1080p/24; 00:27:18)
Recording Session of on the Nature of Daylight for Disconnect (1.78:1; 1080p/24; 00:04:16)
Theatrical Trailer (1.78:1; 1080p/24)
The Definitive Word
Overall:
[Rating:3.5/5]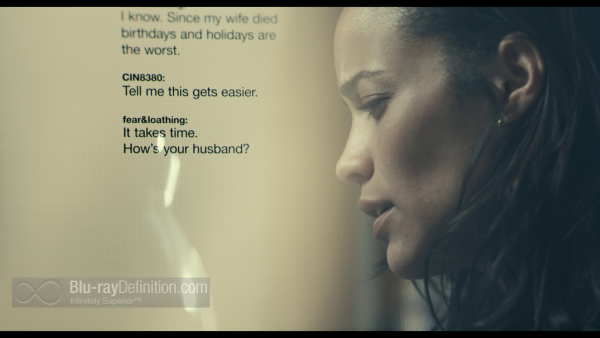 This film could have been so much better if the stories were streamlined and if Rubin restrained himself from the overly dramatic tricks intended to really make us feel every last second of it – and believe me, you will feel every last second go by of this film. Thankfully, a few really strong performances by the cast and a reasonably good looking production keep Disconnect for completely going astray. The metaphor never gets lost in this film, its just hammered home with too much of a heavy hand.
Additional Screen Captures
[amazon-product]B00EOL15FA[/amazon-product]
[amazon-product]B00DUX28V8[/amazon-product]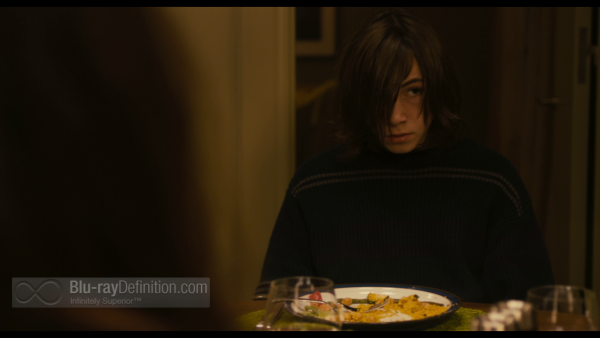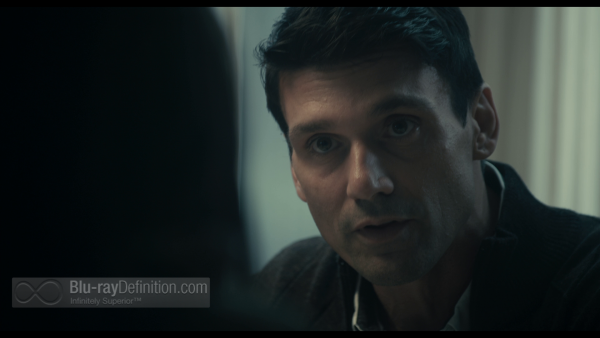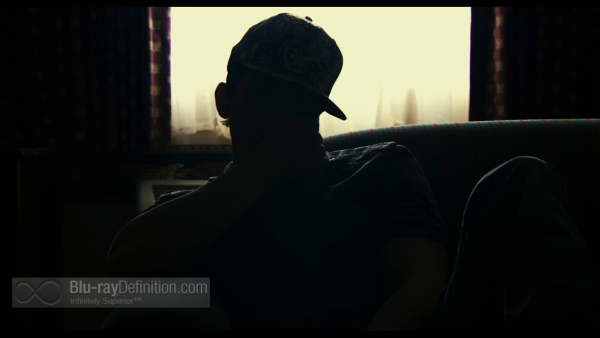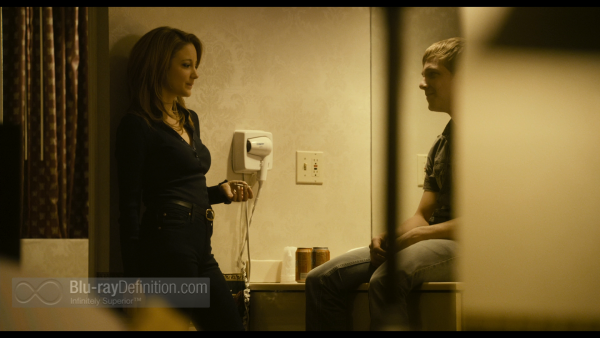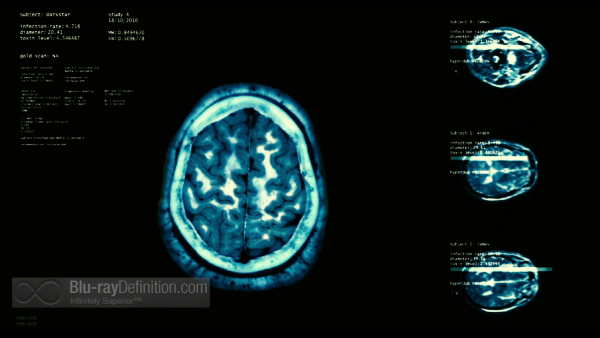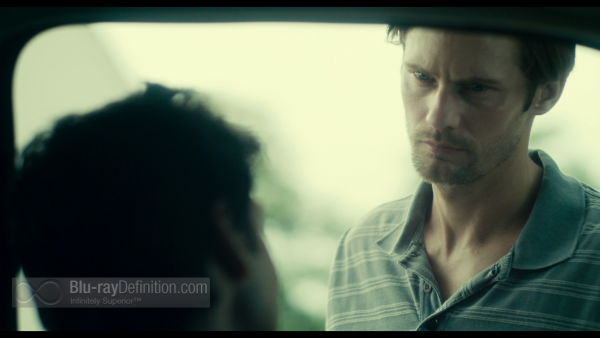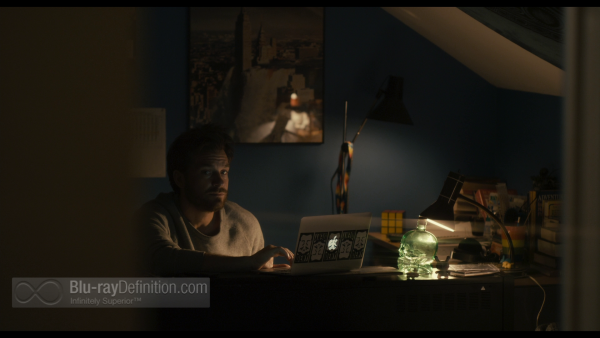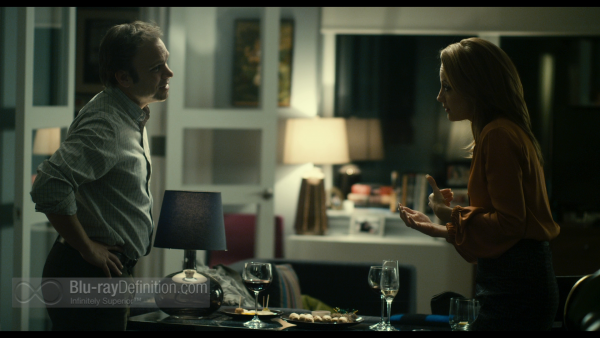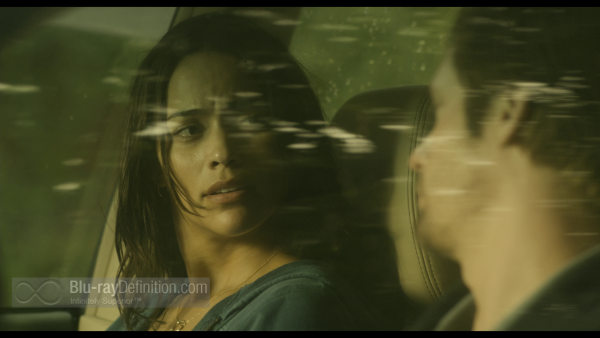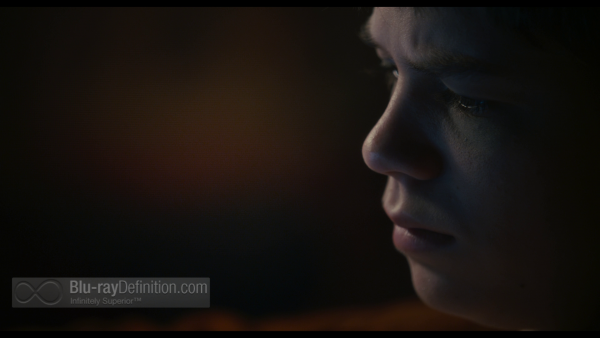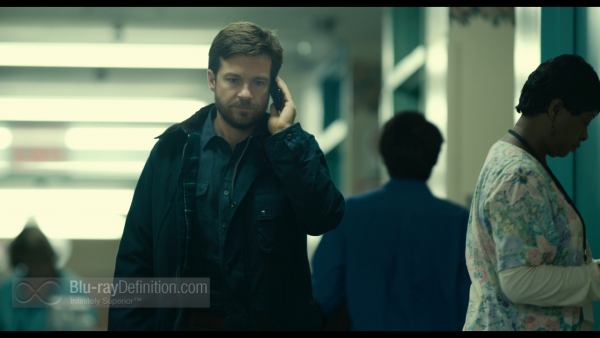 [amazon-product]B00EOL15FA[/amazon-product]
[amazon-product]B00DUX28V8[/amazon-product]