–
The Film
[Rating:3.5/5]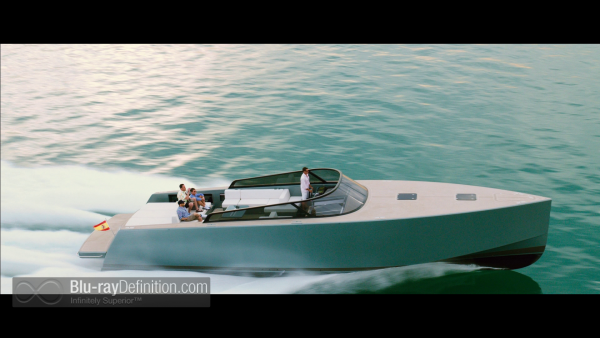 HBO's half-hour comedy series Entourage, which went off the air in 2011, seems an unlikely candidate for a feature film. Sure it had a following for the several years it was on, but going from thirty-minutes to ninety seems a stretch. Creator/director Doug Ellin's film is surprisingly successful, not because it takes the series in new directions, but because it simply picks up right where the series left off, stretches out any number of the episodes to feature length, and sort of wraps up some storylines.
In the Entourage movie, screen star Vincent Chase (Adrian Grenier) is back together with his "entourage", pals Turtle (Jerry Ferrara), Eric (Kevin Connolly), brother Johnny Drama (Kevin Dillon), and cutthroat Hollywood agent Ari Gold (Jeremy Piven), now out of retirement and heading a big studio. The central issue is Vince is on the verge of releasing a risky film that will mark his directorial debut, but first Ari must persuade the studio not to drop it and the financiers to pour more money into it to help finish it. The rest of the film sees the Entourage crew doing what they do best, being the same co-dependent, sex crazed, pit smoking nincompoops that made the TV show a success.
Eric is anticipating the birth of a child with his on again/off again girlfriend Sloan (Emmanuelle Chriqui), Turtle is finally successful in his own right thanks to his investment with Marc Cuban in his Tequila business, but he also strikes out big time with MMA superstar Ronda Rousey, and Drama is still Drama, trying for that one big shot at superstardom and a chance to get out of his baby bro's shadow. He hopes, ironically, it is his small role in Vince's latest movie that will do it, but his part is in jeopardy of being cut from the film.
Entourage the Movie is funny, it's easy to slide back into like an old pair of slippers, and it is just like an extended episode of the series. Did it need to be resisted? Not necessarily, but as far as TV on the big screen goes, it is not the worst I've seen. Perhaps because it comes so close after the show's departure from television, it doesn't feel like it's trying too hard to recapture the magic, it's just being what it is.

Video Quality
[Rating:4.5/5]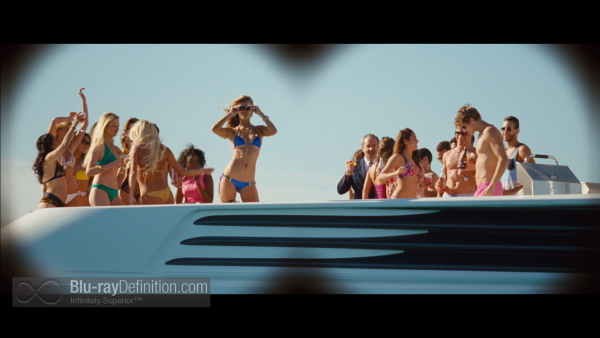 Entourage was shot on the Arricam LT in the Super 35 format with Kodak Vision3 200T 5213 and Vision3 500T 5219 film stock. The image looks vibrant and rich in color, capturing the warmth of SoCal perfectly, with a clean image and crisp detail in the AVC 1080p encodement on Blu-ray.

Audio Quality
[Rating:4.5/5]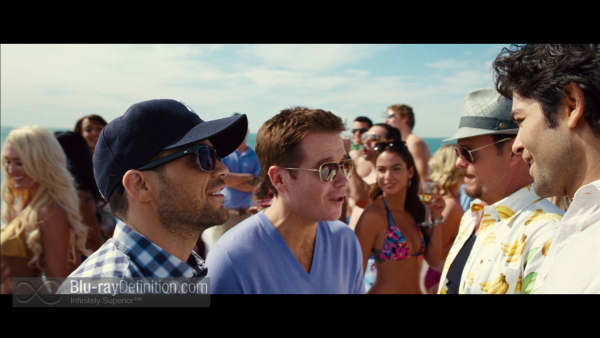 Sn English DTS-HD Master Audio 5.1 (48kHz/24-bit) soundtrack is supplied for Entourage on Blu-ray. While it is not the sort of aggressive mix you might get from a big action blockbuster, it is big and engaging nevertheless. The sound is atmospheric with good, audible, balanced ambience in the surrounds, a big deep low end that underpins the music and full clean, upfront dialogue.

Supplemental Materials
[Rating:3/5]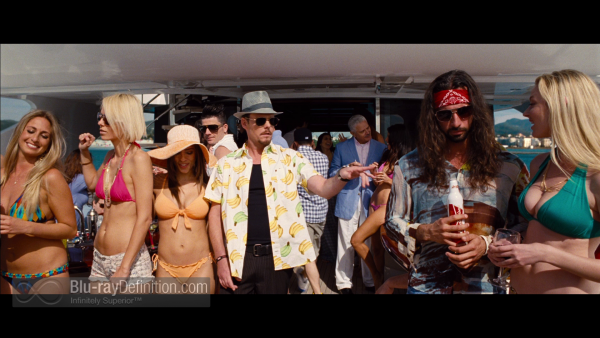 Digital HD UltraViolet
DVD
The Gang – Still Rockin' It (1.78:1; 1080p/24; 00;14:18) – The cast and writer Doug Ellin
Hollywood, Baby! (1.78:1; 1080p/24; 00:08:28)
The Making of Hyde (1.78:1; 1080p/24; 00:04:34)
Deleted Scenes (2.35:1; 1080p/24; 00:18:39)
Gag Reel ( 2.35:1; 1080p/24; 00:02:46)
Meet the Newest Member of Entourage (1.78:1; 1080p/24; 00:02:16)
Lucas Ellin is Jonah Gold (1.78:1; 1080p/24; 00:01:59)

The Definitive Word
Overall:
[Rating:3.5/5]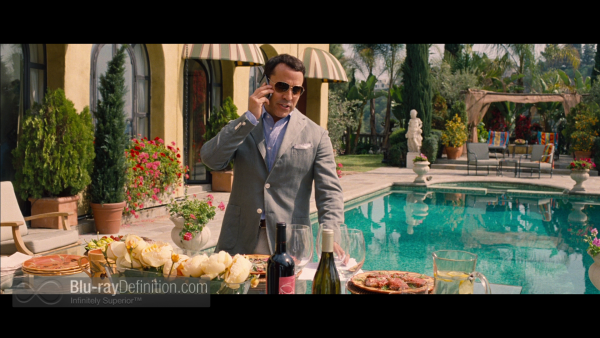 Fans who loved Entourage the series will find plenty to love in this movie, but it won't pick up too many new converts who aren't already familiar with the show's dynamic. On Blu-ray, the movie looks and sounds wonderful; as good or better than it ever has.

Additional Screen Captures