– –

The Series
[Rating:4/5]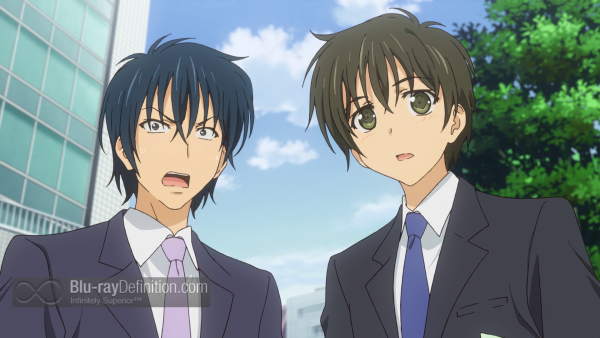 Golden Time is based on the Japanese light novel series written by TakemiyaYuyuko with illustrations by Komatsu Ēji. A romantic comedy, the story follows Tada Banri, a freshman male college student at a private law school in Tokyo. Due to an accident on a bridge just after his high school graduation, Banri suffers from retrograde amnesia, unable to remember anything in his life from before he was 18. At his new college, he feels lost. In fact, he is literally lost, being new to the big city, and gets to his opening ceremonies late and also has to follow quietly behind two girls to make his way to the university. When he loses sight of the girls, he bumps into Yanagisawa Mitsuo who had the same idea as Banri to find the school, and the two become quick friends. The problem is that Mitsuo has come to the university to get away from his crazy girlfriend who, unbeknownst to him, has followed him there. Kaga Kōko is a pretty girl from a rich family who has been friends with Mitsuo since they were little children and has always been by his side all through their school career – until now. She's determined to marry him and make him love her, but he just wants her to leave him alone.
On their first day at their new university, she surprises Mitsuo and slaps him across the face with a bouquet of roses. That's the first time Banri meets her and, even though she seems very crazy, and kind of like a stalker, he can't help but feel bad for her. She has no friends, Mitsuo ignores her, and the other girls at the university don't seem to like her much. So Banri becomes her friend and soon, one thing leads to another. Before they know it, they are sort of like a couple, even though Kōko won't admit it. Banri also has a secret he can't let her find out. One of their fellow club members from the Festival Club, Linda, knew Banri from before he lost his memories, and Banri realizes he was, possibly is still in love with her.
A funny series with an unusual female protagonist in the likes of Kaga Kōko who can, admittedly, be very off-putting at times, Golden Time's strength is most definitely in the interaction of its characters and the development of the love story between Banri and Kōko. The complications, made worse by Banri's amnesia and his irrepressible desire to return to his high school love. Sure, the series can at times become just a little sappy, and it seems strange that anyone in their right mind could put up with the very self-centered, often very mean spirited Kōko; but that's just it, Banri isn't in his right mind. In fact, he even admits to himself, in once episode, that because of his guilt over his feelings about Linda that he would put up with just about anything that Kōko does. It may not be a healthy relationship, but it does make for some very funny situations, one being an S&M themed masquerade ball that Banri, Linda, Mitsuo and Banri's Goth neighbor, a former member of the Festival club, the third-year student Nana end up working; a party that ends with a Banri, dressed in dragged, getting a drink thrown in his face by a very angry and jealous Kōko.
Video Quality
[Rating:4.5/5]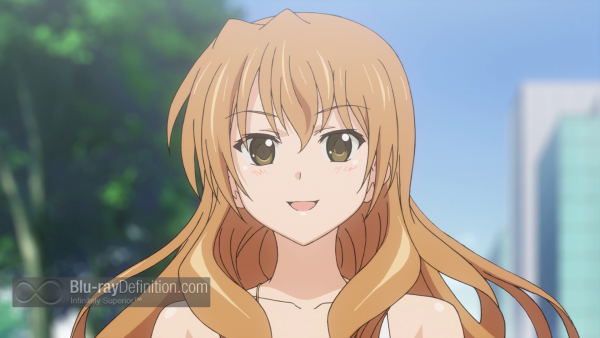 The AVC/MPEG-4 1080p encodement of Golden Time to Blu-ray is more than satisfying to watch. The colors are vibrant, the line art crisp, and overall there's a lot of clarity here with little noise or other anomalies.
Audio Quality
[Rating:4/5]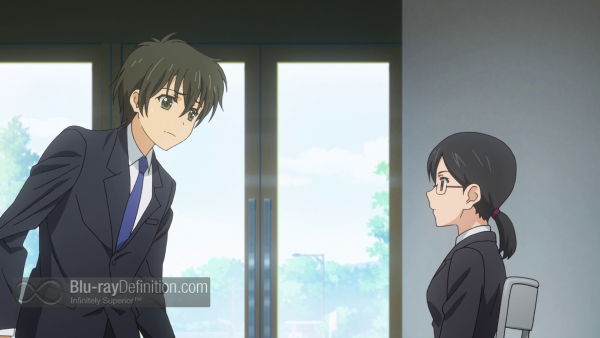 Only the original Japanese-language soundtrack is included in DTS-HD Master Audio 2.0 stereo (48kHz/24-bit). It is just fine for a series like this that relies more on the dialogue and some mild sound effects. The voice cast, especially the female voice actors, are very engaging and the sound is presented clearly with a good bit of natural dynamic range.
Supplemental Materials
[Rating:0.5/5]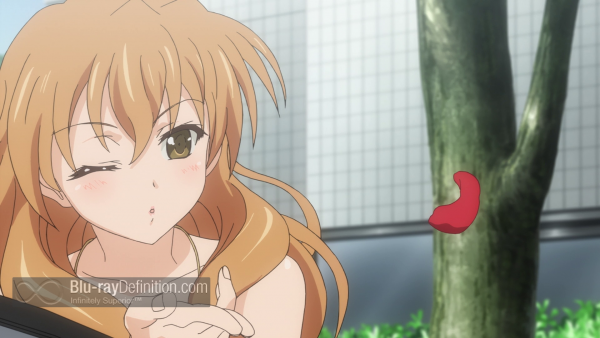 Clean Opening Animation
Clean Closing Animation
Sentai Filmworks Trailers
Disc Credits
The Definitive Word
Overall:
[Rating:4/5]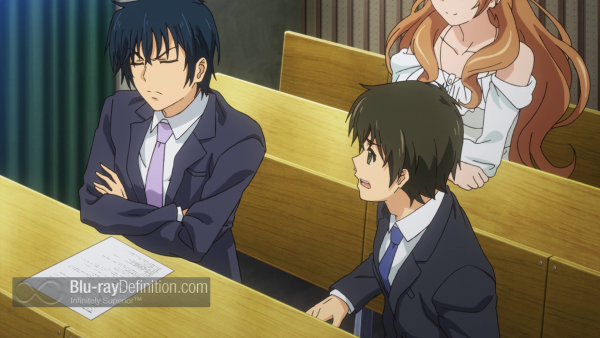 I'm intrigued by Golden Time and where the characters will go in the second set of episodes. This sort of slice of life series often acts as an antidote to the numerous sci-fi, harem, mecha series out there, and this one, with its balance of lightheartedness and real world problems with some likable yet imperfect characters is enjoyable.
Additional Screen Captures
[amazon-product]B00KH57V2I[/amazon-product]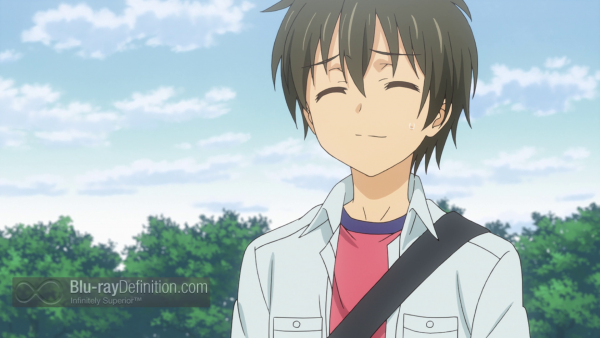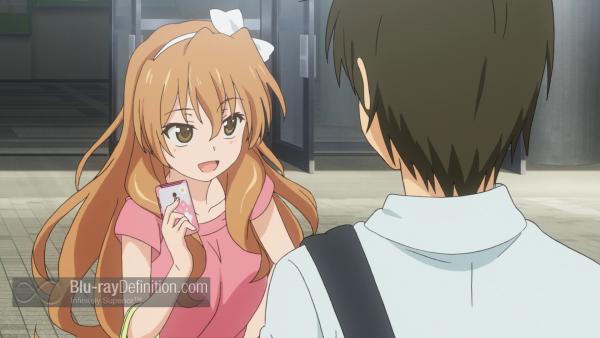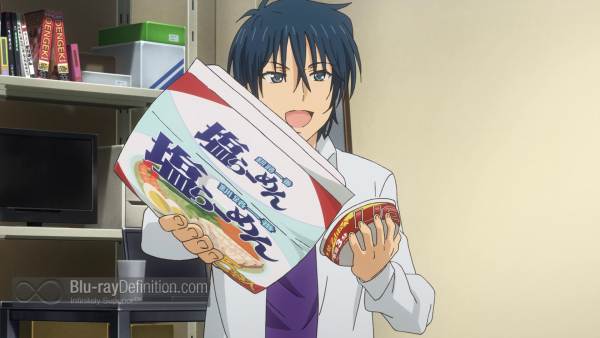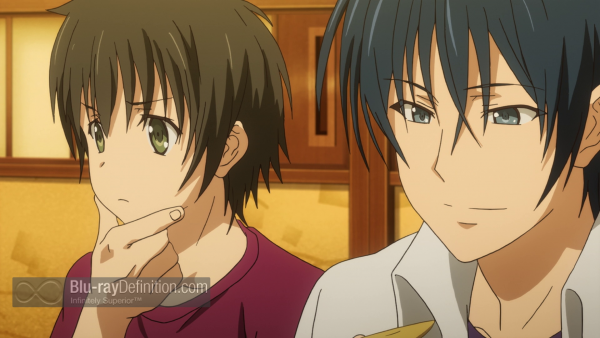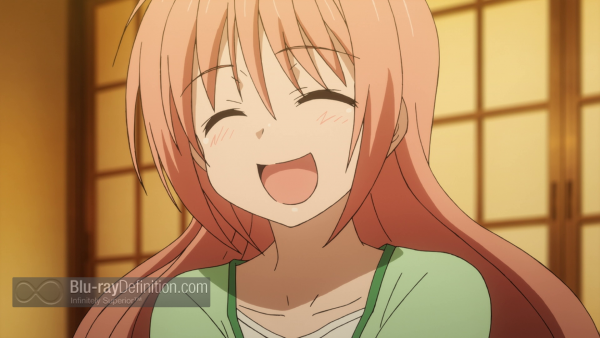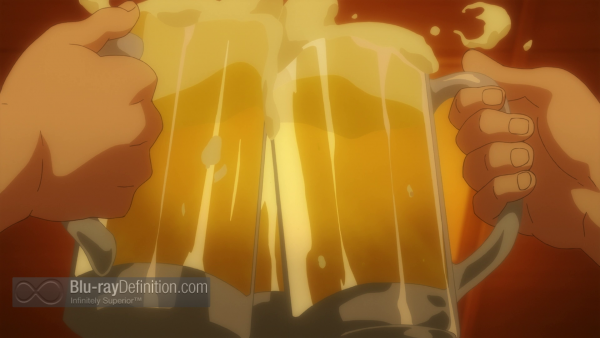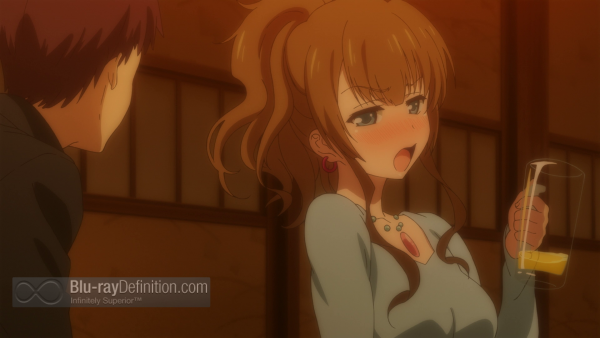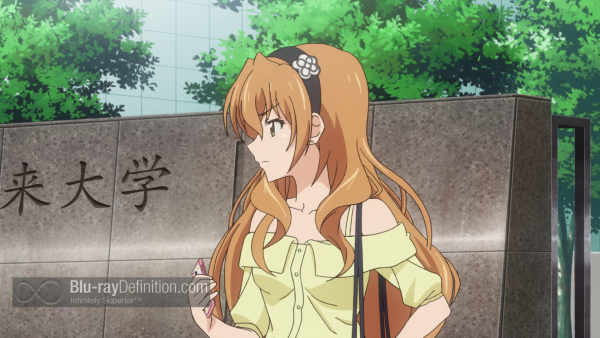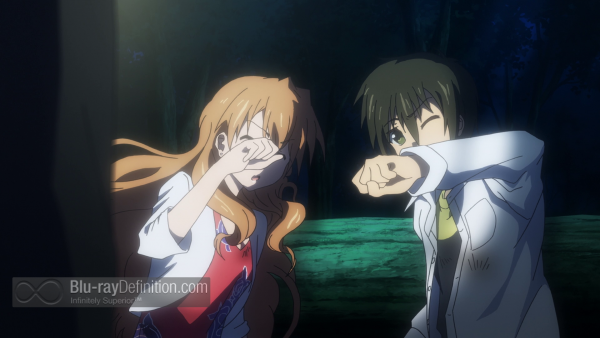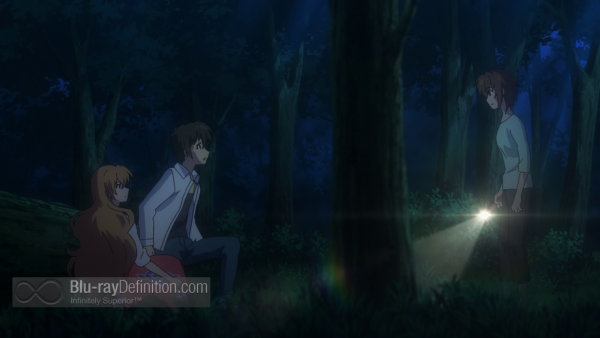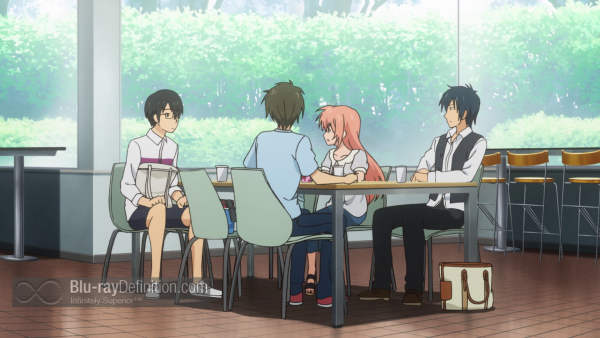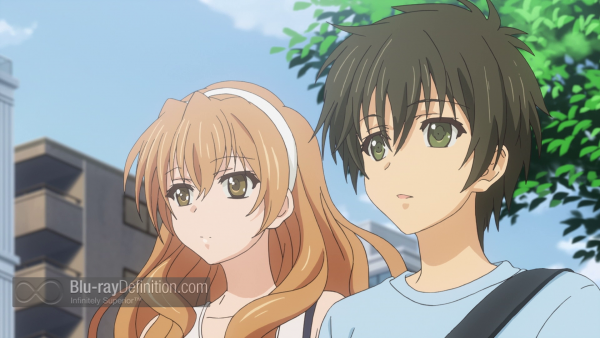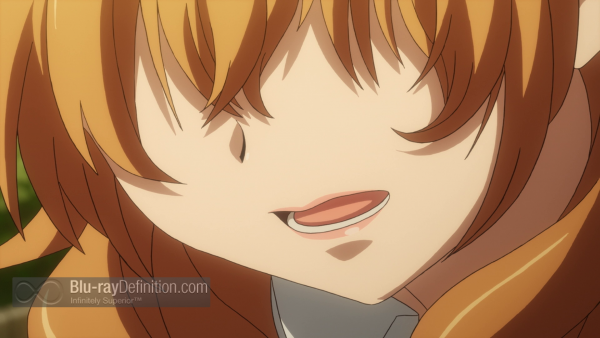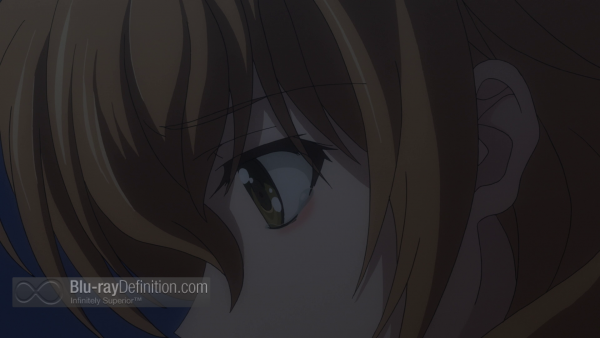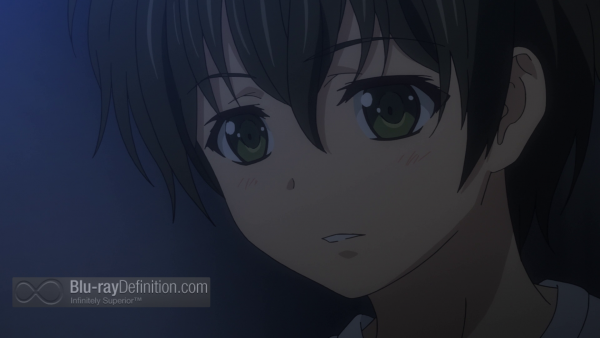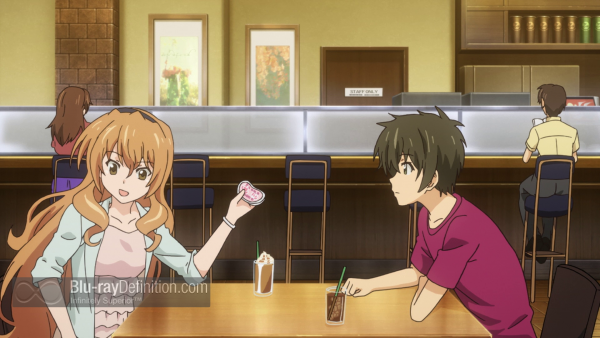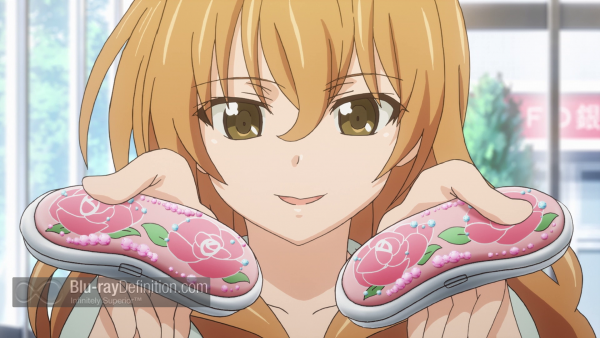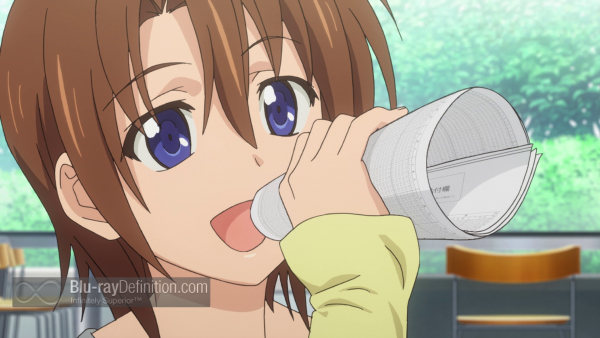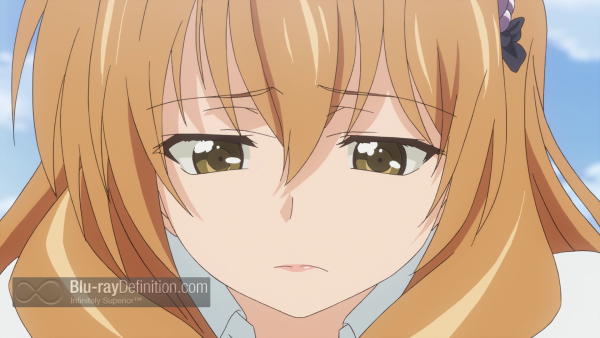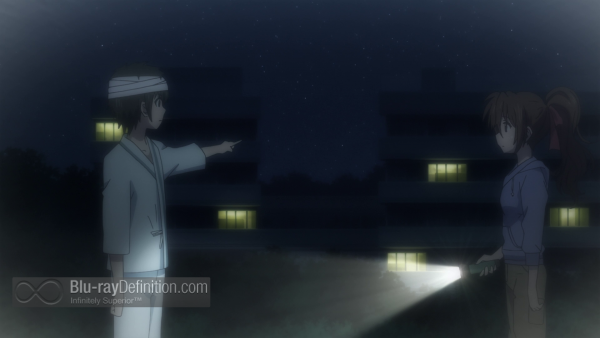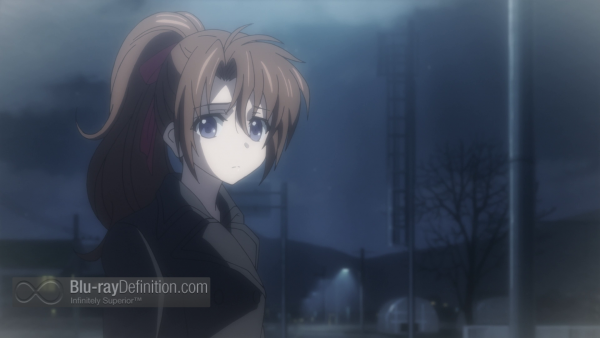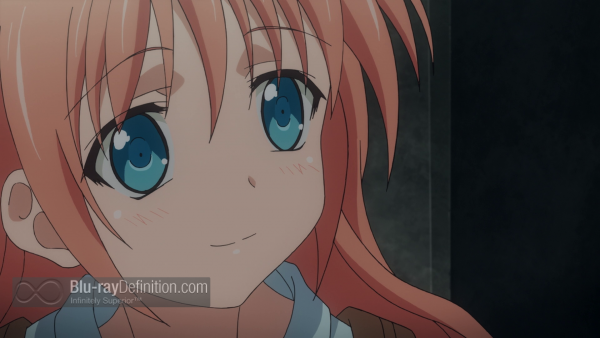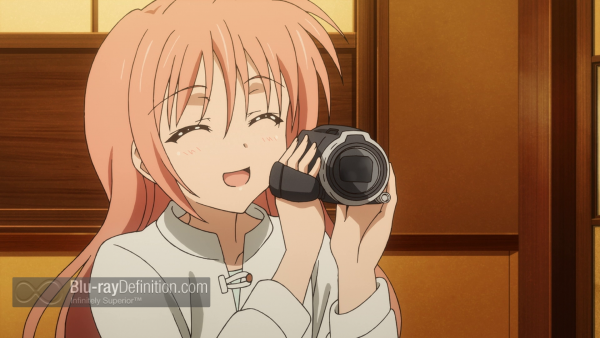 [amazon-product]B00KH57V2I[/amazon-product]