– –

The Film
[Rating:3/5]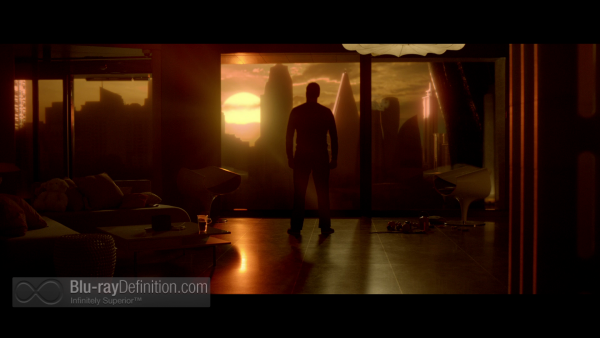 Microsoft's powerhouse video game franchise rolls on with this tie-in original live action production executive produced by Ridley Scott. Halo: Nightfall, originally a "series" available through Microsoft's Halo Channel on the Xbox, Windows 8.1, and Windows Phone, is gathered together here into one roughly ninety-minute-long film. Gamers will be immediately familiar with the film's futuristic sci-fi setting and the various rankings of the characters, but newcomers to this franchise may feel a little out in the cold.
David W. Zucker and Sergio Mimica-Gezzan handle directorial duties in the story which introduces the character Jameson Locke (Mike Colter), a Spartan, and agent with the Office of Naval Intelligence (ONI), the most powerful and secretive branch of the military. While investigating potential terrorist threats on a distant colonist planet called Sedra, Locke and his team end up caught in an horrific surprise biological attack. Locke and his ONI team are forced to work with local commander Randall Aiken (Steven Waddington), a gruff and bitter man with a deep hatred for the ONI. Together, they must venture into one of the most hellish and inhospitable territories to track down a strange artifact, and they uncover secrets that could change everything.
This pseudo-film certainly has its moments, but one can tell that it is better suited to being digested in small doses. The longer arc doesn't not work well for Nightfall, as the story begins to drag quite terribly; surprising for a franchise built on action. But it's an action franchise built on interaction, really. As best as Zucker and Mimica-Gezzan try to infuse that sense of video game action into the story by occasionally using heads up displays and other tricks, the sense of being outside of the action rather than participating in it is overriding. This is most obvious as the soldiers get bogged down in the arduous journey to recover the ancient artifact where not much other than their struggle to survive takes place. The fast-pace arena of a FPS is gone, and, frankly, since we do not know much about these characters, especially the newly introduced Locke, it's difficult to care about them.
Nightfall succeeds best with its special effects. They are top-rate, given the budget and that it is based on a gaming franchise. It doesn't come off looking like it was simply lifted from a video game console
, but, rather, looks like a sleek production that has the backing of a big name like Ridley Scott behind it. It's nice to see it on a real HDTV and Blu-ray, rather than a phone or tablet, because you really get to take in the whole world, which was well designed and imagined.

Video Quality
[Rating:4.5/5]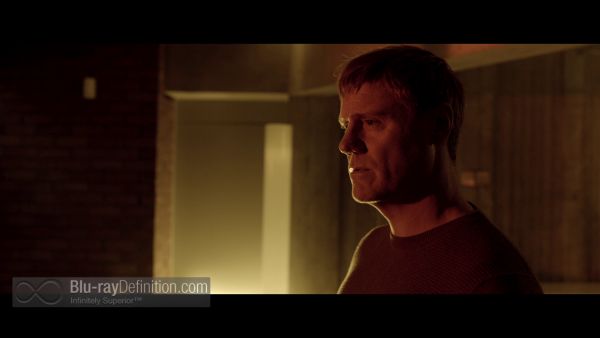 Halo: Nightfall was shot in HD on the Arri Alexa and comes to Blu-ray in an AVC/MPEG-4 1080p encodement from Microsoft Studios. The image looks fantastic, with no issues concerning compression noise, edge enhancement, video noise or banding. That said, this production lingers in darkness most of the time with a very muted color palette, with only small highlights of color occasionally, so it's not one that is going to really grab your eyes. Thankfully, no problems with black crush are seen either, and the shadows are nicely nuanced.

Audio Quality
[Rating:4/5]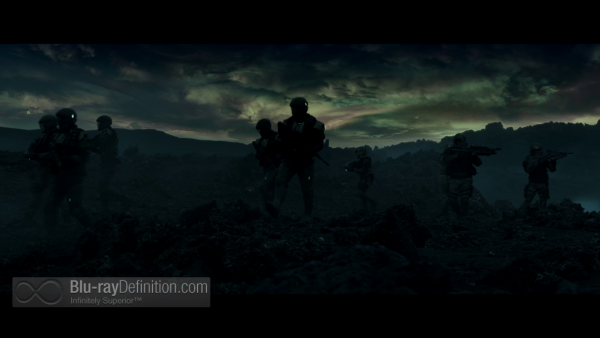 Nightfall gets a DTS-HD Master Audio 7.1 (48kHz/24-bit) that is very engaging, but not quite as tightly balanced as the best of the big Hollywood blockbusters. There are lots of solid effects in the surrounds, a good bit of low end extension, and lush amounts of reverberation, but dialogue can tend to dip a little too low during some of the active scenes and get a tad lost.

Supplemental Materials
[Rating:3.5/5]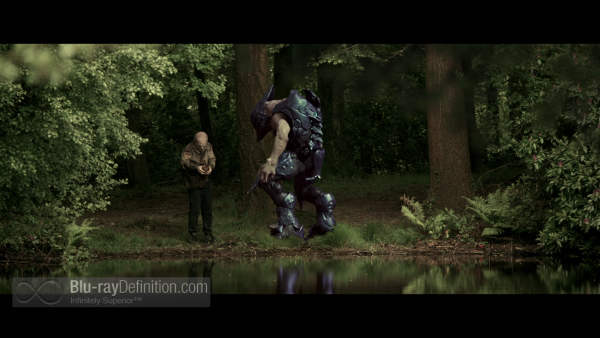 This is one of the strengths of this Blu-ray. The Second Stories dive deeper into the backstory of Nightfall, so Halo fans will definitely want to watch through those. We also get several making of featurettes that are interesting, but brief.
Beyond the Game: Expanding the Halo Universe (1.78:1; 1080p/24; 00:03:51)
Canon Fire: Developing the Story of Halo: Nightfall (1.78:1; 1080p/24; 00:06:16)
Old Dogs & New Tricks: The Tech of Halo: Nightfall (1.78:1; 1080p/24; 00:03:55)
Try to Keep Up: The Stunts of Halo: Nightfall (1.78:1; 1080p24; 00:04:57)
Return of the Ring: Locations of Halo: Nightfall (1.78:1; 1080p/24; 00:05:54)
Heroes Evolved: Introducing Agent Locke (1.78:1; 1080p/24; 00:04:04)
Character Building: The Cast of Halo: Nightfall (1.78:1; 1080p/24; 00:06:03)
New Horizons: Forging the Worlds of Halo: Nightfall (1.78:1; 1080p/24; 00:05:07)
Second Stories (1.78:1; 1080p/24):

The Path of Belief (00:04:17)
Exposure (00:04:00)
Recon 14 (00:03:26)
Walk the Path (00:01:53)
Unit-54 (00:01:20)
Soldier Within (00:03:15)
Outbound Cargo: Part 1 (00:02:06)
Outbound Cargo: Part 2 (00:01:29)
Rhoen Border Security (00:03:06)
Indebted Travelers (00:02:53)
Cooperative Protocol (00:04:03)
Quartermaster (00:01:38)
Seed of Honor (00:02:41)
Compliance (00:05:58)
Trade Barriers (00:04:28)

The Definitive Word
Overall:
[Rating:3.5/5]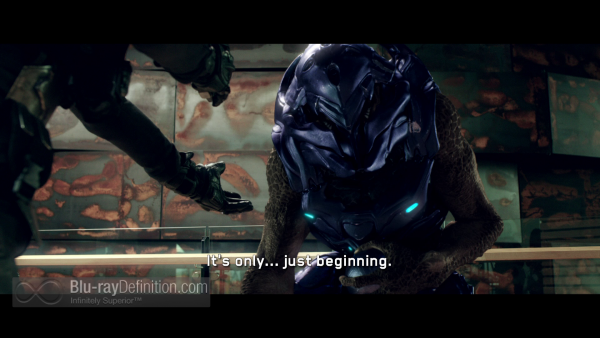 Halo: Nightfall shows promise, but suffers the same fate as other Halo original live action productions I that is does not do well to initiate non gamers into its world and fails to translate the interactive nature of gaming into the film. Apart from that, the Blu-ray's sound and picture are of a high quality.
Additional Screen Captures
[amazon-product]B00QSHWZNE[/amazon-product]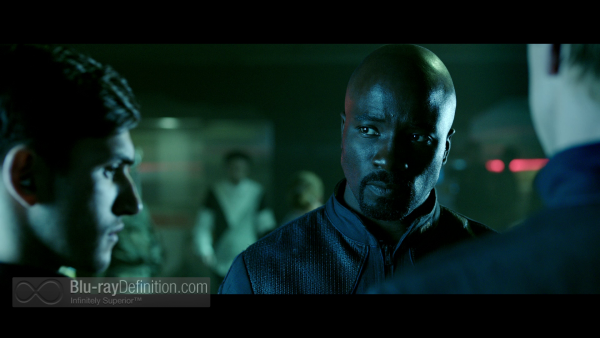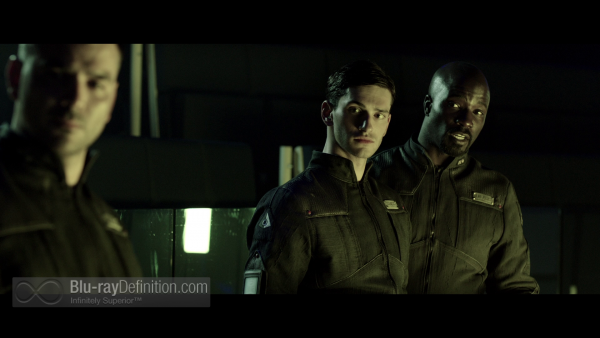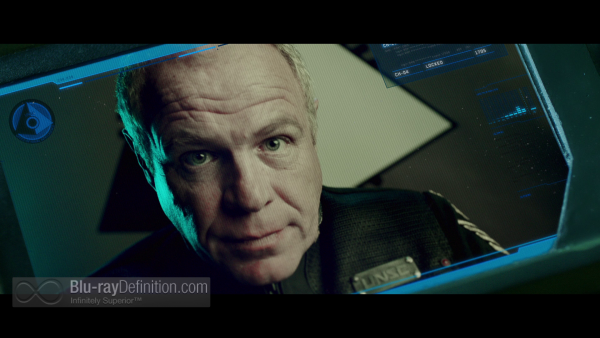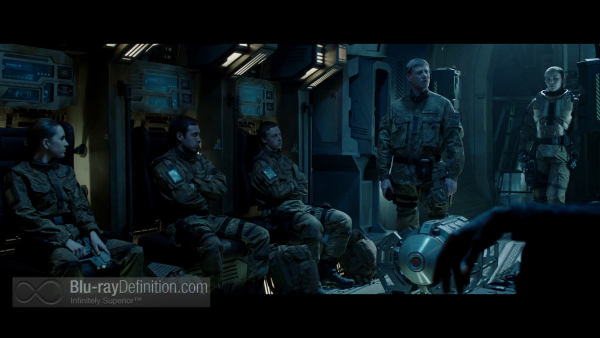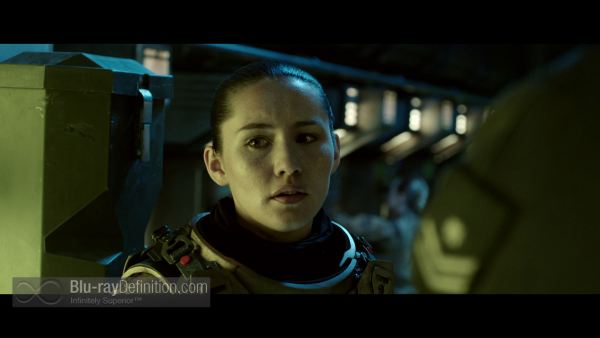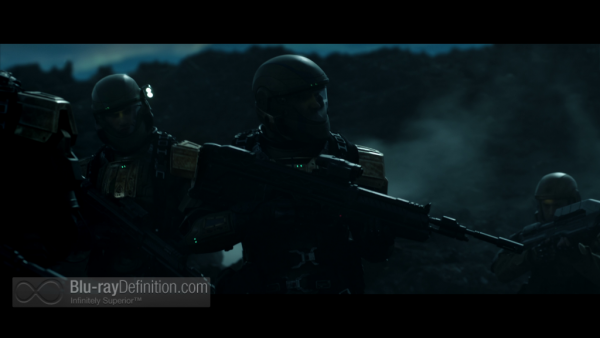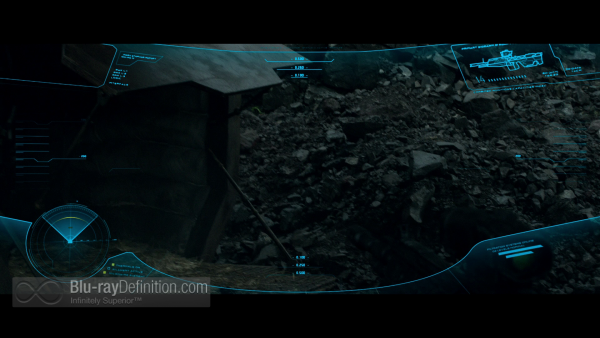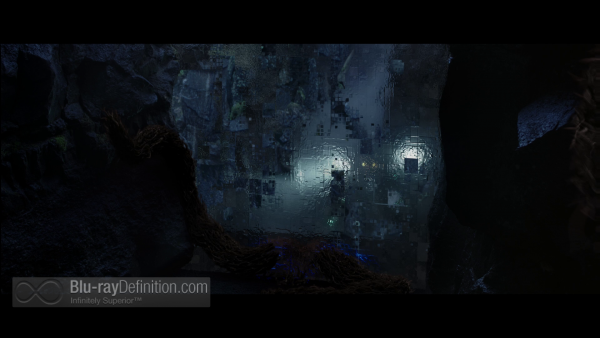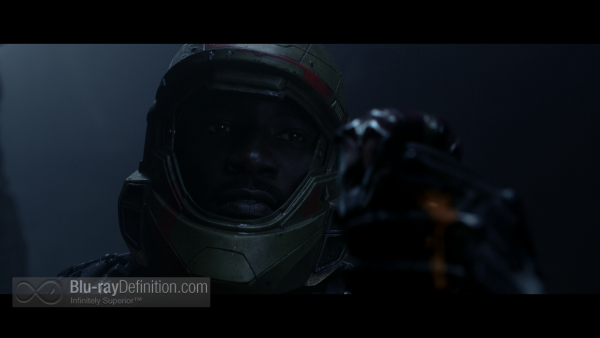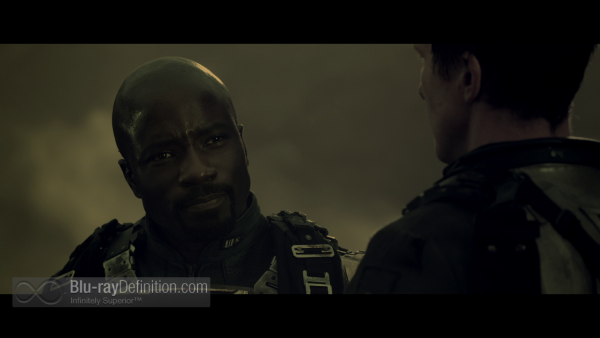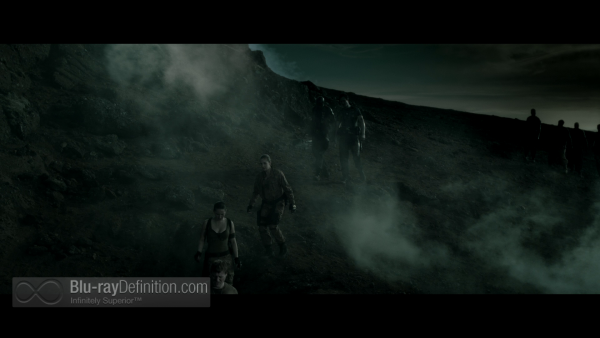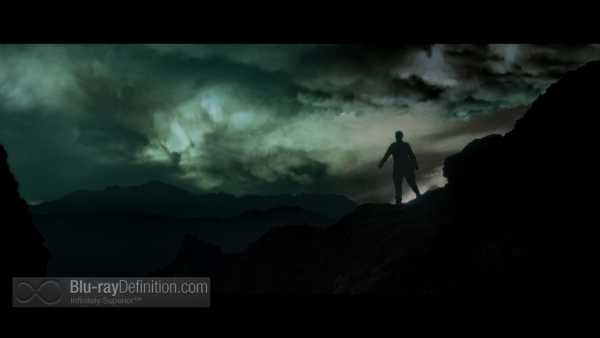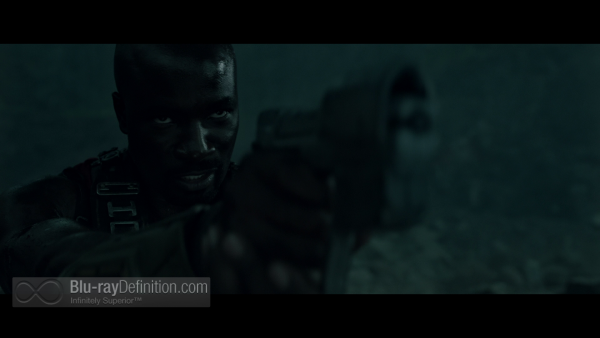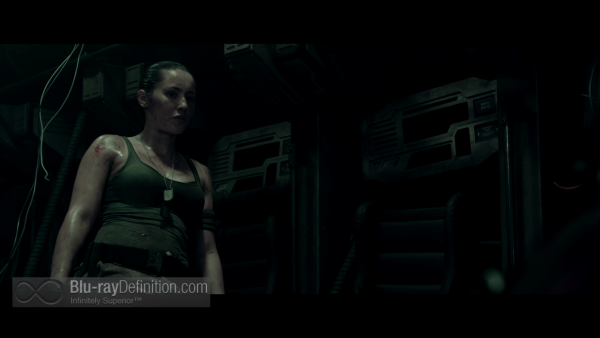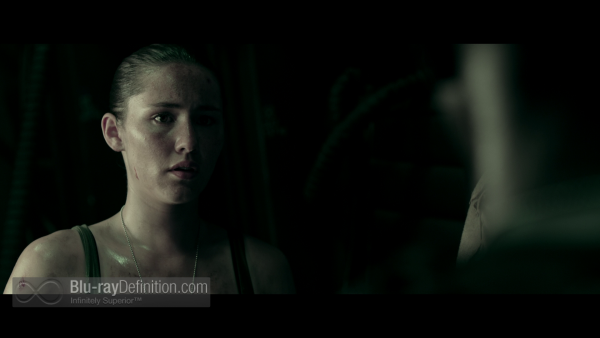 [amazon-product]B00QSHWZNE[/amazon-product]