Mouse-over Cover Art for Details
Click thumbnails for high-resolution 1920X1080p screen captures
(The below TheaterByte screen captures were taken directly from the Blu-ray Disc and losslessly compressed in the PNG format. There should be no loss of picture quality with this format. All screen captures should be regarded only as an approximation of the full capabilities of the Blu-ray format.)
The Film
[Rating:4.5/5]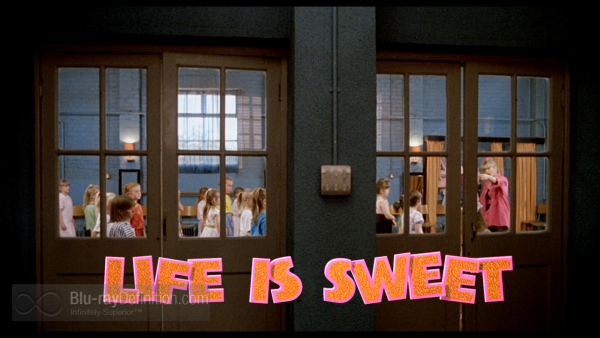 Small films about domestic life continue to bob up to the cinematic surface. Life is Sweet is the story of a working-class London-area family with parents, chef Andy (Jim Boradbent) and shopworker Wendy (Alison Steadman), and twin daughters Natalie (Claire Skinner) and Nicola (Jane Horrocks) who are antipodal reflections of their forebears. Friend Patsy, a chronically unemployed and often drunk loser (Stephen Rea) sells Andy a decrepit food caravan that will "change" his life. Another friend Aubrey (Timothy Spall) is opening a French restaurant that is at the lower end of the food chain but with no advertising draws no customers at its opening. By the film's end, Andy is recovering from a broken ankle, thanks to tripping over a stray serving spoon,  and the two sisters have begun the long and incomplete process of reconciliation.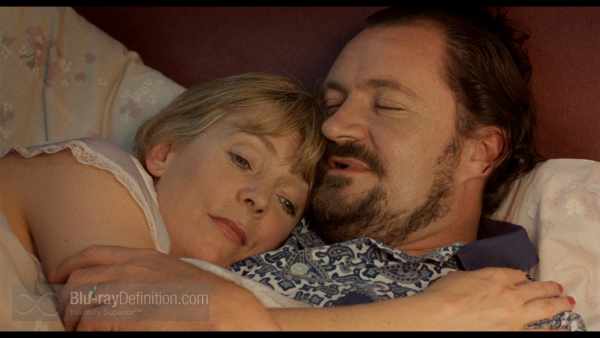 Famed UK director Mike Leigh (Topsy Turvy) has created a complete universe with authentic characters that would be difficult to reproduce in today's cinema. The art of getting theater actors like Messrs. Broadbent and Spall and Ms Steadman (who was director Leigh's wife at the time of this filming) to adapt effectively to the larger stage of the silver screen is nearly all but lost. Fortunately for us, this modest-appearing film shows the value of stage experience to creating real people on the big screen.
Video Quality
[Rating:4/5]
The 2K version, supervised by the film's original cinematographer Dick Pope, was created on an ARRISCAN scanner using the original negative. Noise, dirt, streaks and other artifacts were removed using MTI's DRS and Pixel Farm's PFClean. Image System software was used for smaller bits of dirt, flicker and grain. Intermittently, there is a bit of residual graininess and some smudging of details but, for the most part, the frequent close ups and indoor shots are pretty darn good.
Audio Quality
[Rating:3.5/5]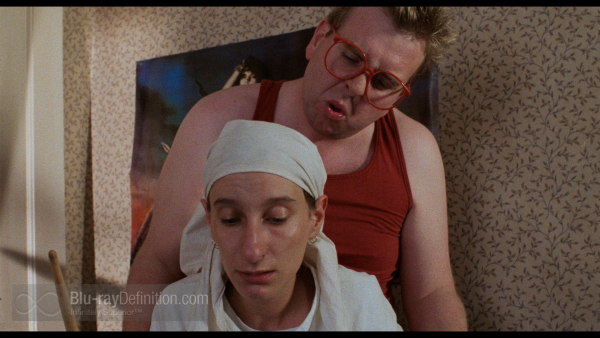 The DTS-HD Master Audio two-channel soundtrack is quite listenable. It has been remastered at 24-bit word length from the original magnetic recordings. Noise artifacts were removed using Pro Tools HD software and AudioCube's integrated workstation. The Dolby Digital alternative gives us director Leigh's voice-over. The music soundtrack by Rachel Portman is absolutely perfect in its ability to convey the emotional essence of each scene.
Supplemental Materials
[Rating:3.5/5]
There is the usual Criterion Collection booklet with a terrific essay on this film by critic David Sherritt. A one-hour interview with Mike Leigh (in Dolby Digital Mono, 48kHz/24-bit) is also presented that was recorded shortly after the release of this picture. Five so-called "Five Minute Films," written and directed by Leigh in 1975 for the BBC were not aired until 1982. All have Dolby Digital Mono, 48kHz/24-bit soundtracks:
Probation: a brief vignette of a young man who is making his first visit, after a minor offense, to the Probation officer.
The Birth of the Goalie of the 2001 F.A. Cup Final: A young couple decides to have a child. In the short span of a few minutes, a son is born and his beaming soccer-playing father begins to teach him the sport.
Old Chums: Two friends reminiscence about their not so memorable past.
A Light Snack: A back-and-forth look at a window-cleaner and two assembly line pastry workers
Afternoon: Three women, clearly in their cups, discuss their respective and not so perfect family lives.
The Definitive Word
Overall:
[Rating:4/5]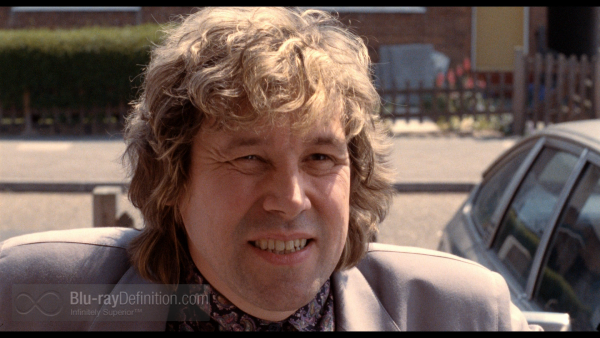 Life is Sweet takes hold of middle class English life and throws it right back at us. The semi-improvisational aspect of this film gives us a taste of what informs some of today's better reality shows. There is life, and some degree of redemption, after the faltering dreams of the characters that we get to know in this film. The brilliance of writer/director Leigh's approach to what might seem to be rather banal material is how he creates a small but quite credible world out of these everyday characters. A most rewarding watch and quite worthy of the Criterion Collection.
Additional Screen Captures
[amazon-product]B00BJB2H1E[/amazon-product]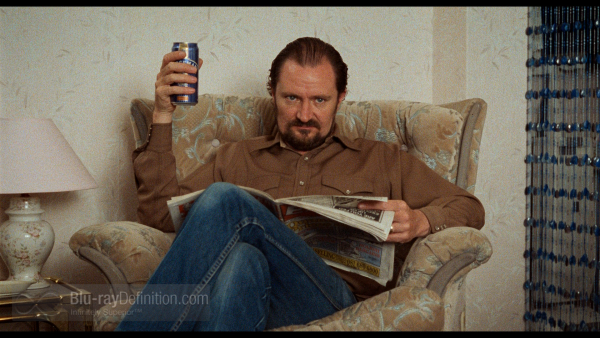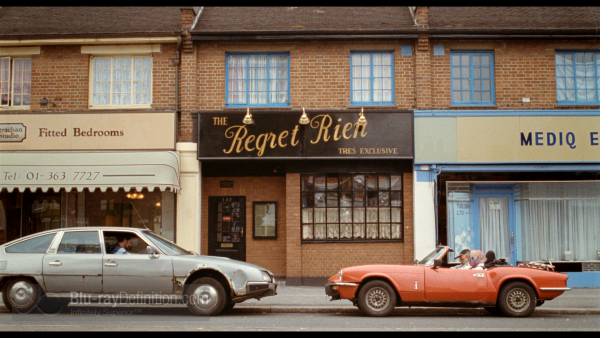 [amazon-product]B00BJB2H1E[/amazon-product]