– –

The Film
[Rating:4/5]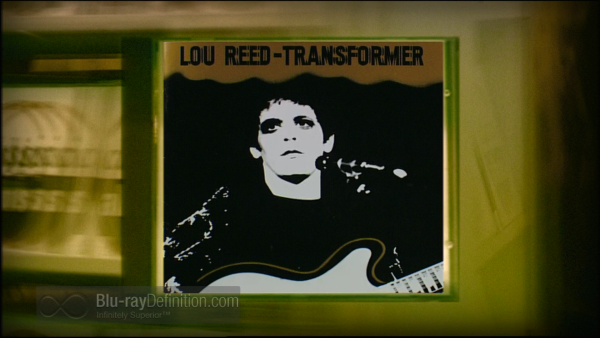 Legendary rocker Lou Reed came to public attention with his group the Velvet Underground, thanks in no small part to promotion by pop artist Andy Warhol and fellow rockers, David Bowie and Mick Ronson. The first half of this dual tribute Blu-ray to Reed's memory (he died in December 2013) is the story behind Transformer, Lou's 1972 breakthrough album. The documentary combines period footage and interviews with singers David Bowie and Mick Ronson, and more recent interviews with artists Dave Stewart, Reed (himself), and Rolling Stone Editor David Fricke.  The androgynous "glam" rock make up and attire that these performers styled was outrageous for the times and inspired thousands of youths to walk the fine line between the sexes. And we do meet a number of characters like transgender actor Holly Woodlawn, actor Joe Dallesandro, and other regulars at Warhol's famous "Factory" studio.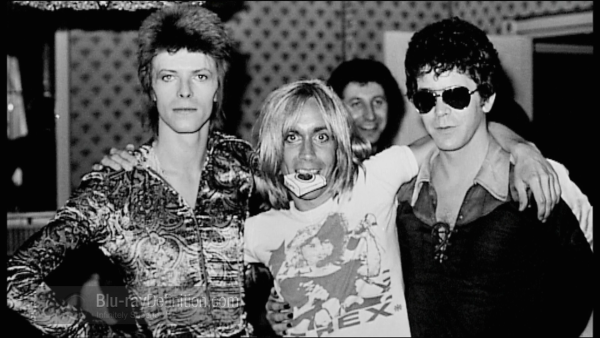 Those expecting to get Transformer's complete playlist intact may be disappointed by the periodic snippets from the album's "hits" like "Vicious," "Satellite of Love," "Perfect Day," and of course, the "monster," "Walk on the Wild Side." But the point of this documentary really comes from the backstories about the songs themselves and the artist who wrote and played them.  In Reed's own words, 'Every song I've ever written I've tried to write emotionally… All  of the songs are about conflict." Given the insights we get into these songs, they take on an entirely new meaning even for long-time Reed fans.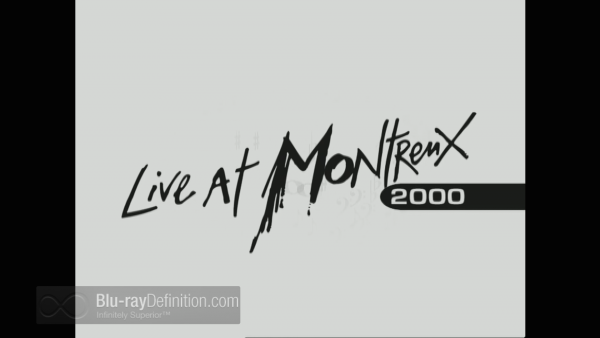 Live At Montreux: 2000 has a sixteen selection playlist, featuring some of Reed's later songs from his "Ecstasy" album as well as a few earlier classics:
Paranoia Key Of E
Turn To Me
Modern Dance
Ecstasy
Small Town
Future Farmers of America
Turning Time Around
Romeo Had Juliette
Riptide
Rock Minuet
Mystic Child
Tatters
Twilight
Dirty Bird
Dime Store Mystery
Perfect Day
This festival performance shows Reed, a consummate stage animal, at the top of his game. Feeding off his sidemen (lead guitar  Michael Rathke, bass Fernando Saunders, drums Tony Smith) and the boisterous responses of the audience, we get the nearly 60 year-old singer with his usual rough-edged vocal delivery. The blend of rockers and ballads is excellent and the newer songs show that Reed still had it going when this concert was taped.
Video Quality
[Rating:3.5/5]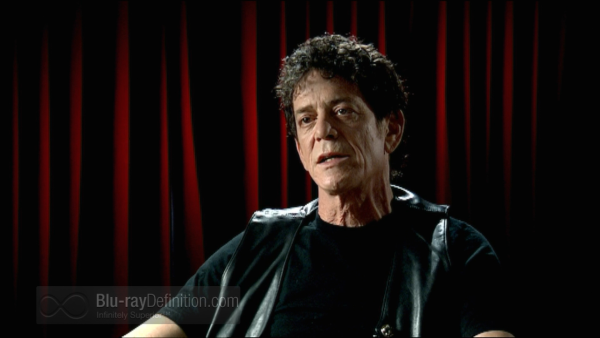 The Transformer documentary originally released in 2001 and returns in its widescreen (1.78:1) version. There is considerable variation in image quality as might be expected given the age of some of the negatives. The more recent interview segments appear to be high-definition films with good detail and accurate colors. The concert video is good old standard def with a 1.33:1 aspect ratio, with some limitation in color palette and soft-edged images.
Audio Quality
[Rating:3.5/5]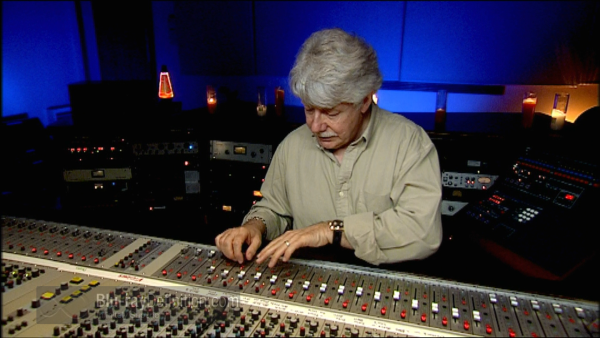 Transformer's LPCM two-channel soundtrack is fine for documentary purposes while we have a very good DTS-HD Master Audio 5.1 option for the concert video.
Supplemental Materials
[Rating:1/5]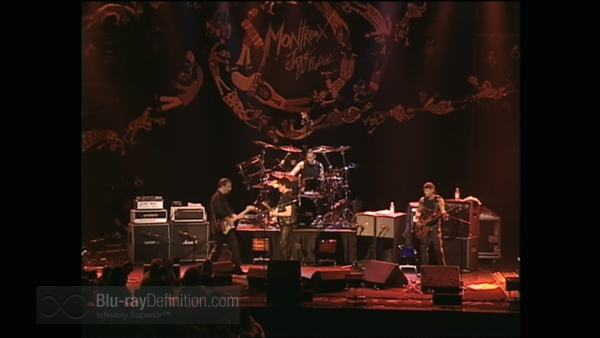 While the Transformer documentary considers the interviews to be "bonuses," they are embedded into the program and really are essential elements of the story.  A tri-fold program notes with photos is really the only extra that is provided.
The Definitive Word
Overall:
[Rating:3.5/5]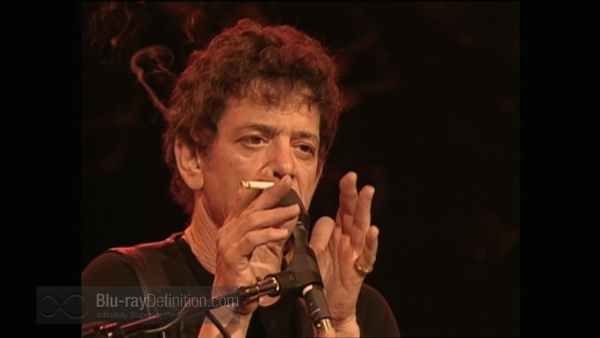 Lou Reed belongs in the select pantheon of rock artists who changed the face of popular music during his long career. Instead of reinventing himself every three to five years, Reed played on his strengths as a lyricist and nearly unerring sense of rhythm and apt melodies. While much of the video quality is a hostage of its era, Lou Reed's performances (with decent sound) overcome this potential liability. Certainly every one who loves pop music needs to have a copy of Transformer in their libraries and this disc should whet the appetites of those who have yet to own one. This Blu-ray documentary/concert combo gives newer viewers a great introduction to Reed's world and how well he inhabited it on stage and in the studio.
Additional Screen Captures
[amazon-product]B00I60VXL6[/amazon-product]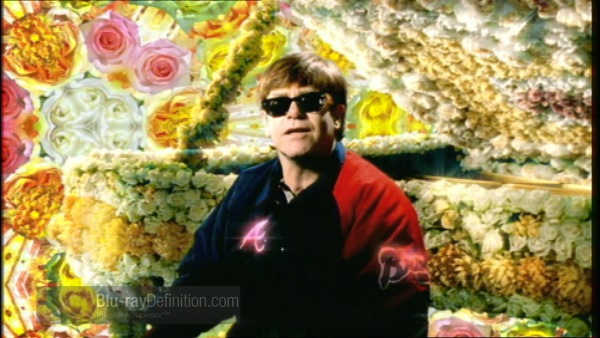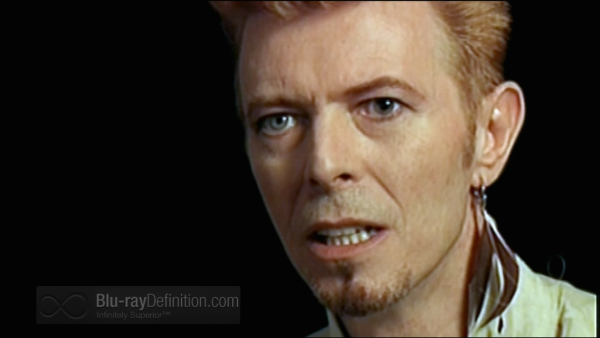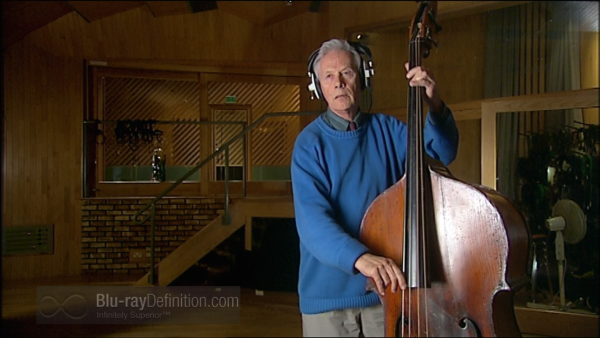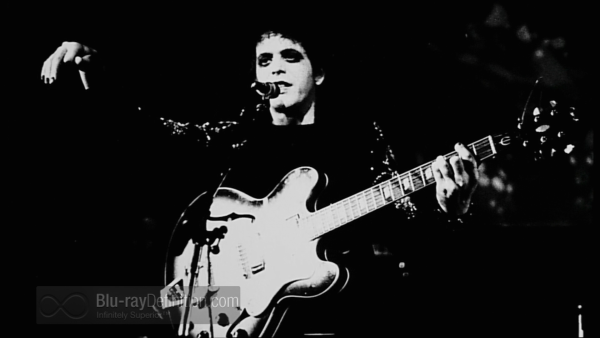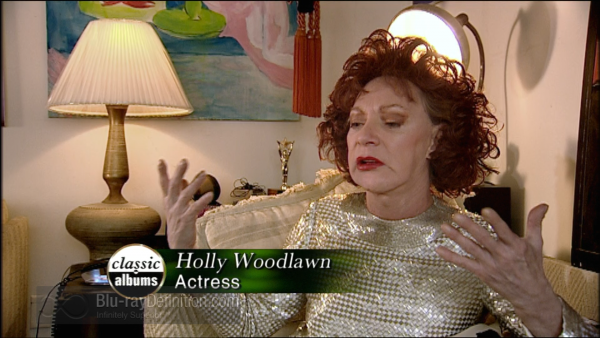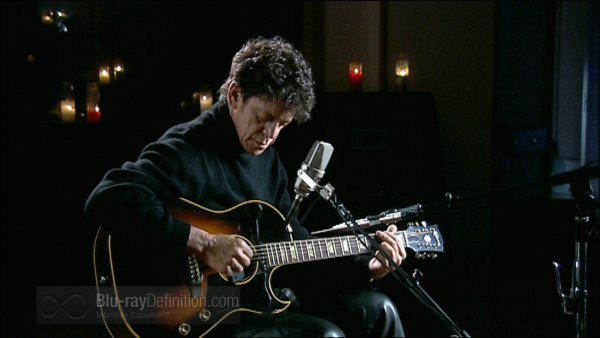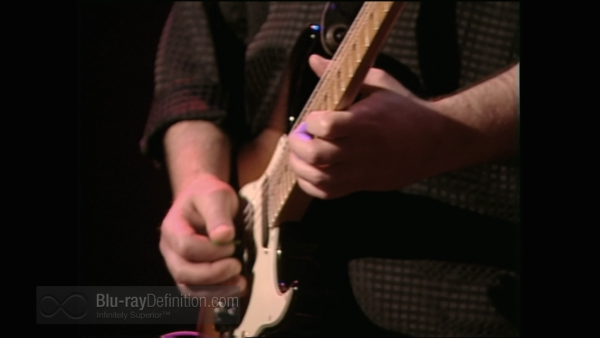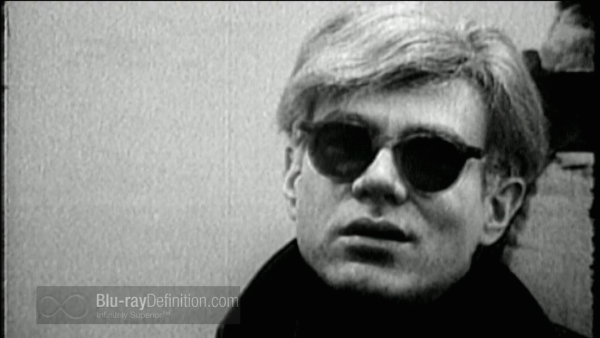 [amazon-product]B00I60VXL6[/amazon-product]