–
The Series
[Rating:3.5/5]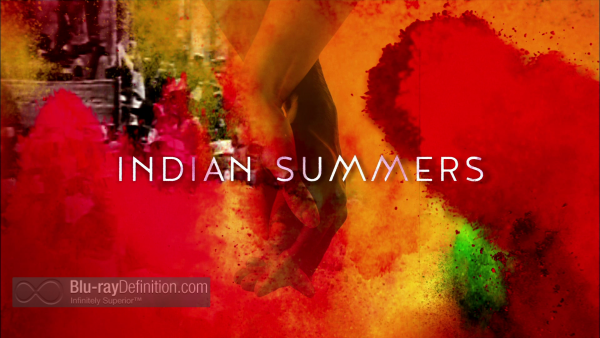 Indian Summers brings together all the earmarks of British period dramas we have become familiar with over the years. It is also happens to be one that returns to a subject we haven't seen in quite a long while from a British drama, and that is colonial India. The series is set in 1932 India, during the waning years of British colonial rule in India. A group of Brits have made their annual migration to the foothills of the Himalayas to escape the unbearable heat of the Indian plains. There they will stay at a hotel exclusively for white, British citizens (a sign on the front reads "NO DOGS or INDIANS ALLOWED").
Among them are Daphne (Chloé Webster) who has run away from a loveless marriage back home in England with her young infant son to join her brother Ralph (Henry Lloyd-Hughes), a wily politician who works in the service of the Viceroy of India. Ralph hires an aspiring young Indian man, Aafrin Dalal (Nikesh Patel), to be his Head Clark, and Aafrin becomes embroiled in the political and romantic intrigue involving Daphne, Ralph and other guests when an Indian man tries to kill Ralph but accidentally shoots Aafrin instead. This incident begins to uncover the unrest bubbling under the surface in India between the British, the native Indians and those of mixed decent.
The series' strongest aspects are its detailed production values. This is a beautiful series to look at. Lavish and intricate, like a Merchant/Ivory film. The cinematography is beautiful (the series actually shot on location in Malaysia).
The writing could have been tightened up just a bit. It meanders a little through the first few episodes trying to establish the motivations of the characters and seemingly shifts focus. It's not too sure if it wants to be a romance series, a political drama, or a thriller. Still, it's interesting to follow in the end, even of some characters remain unsettling and we're undecided if we should like them or hate them.

Video Quality
[Rating:3.5/5]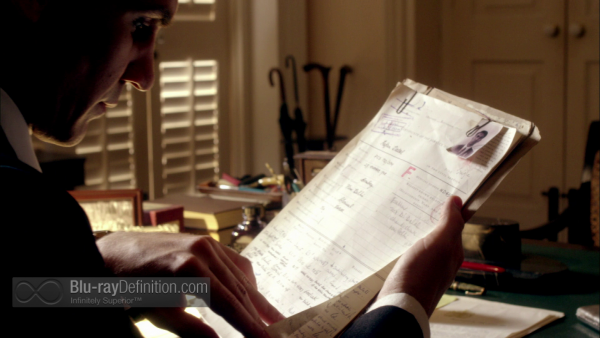 The high definition production of Indian Summers comes across on Blu-ray in it AVC 1080p transfer with wonderful colors and strong contrast. That said, despite what was an image that had good detail, I did notice on close inspection, a lot of aliasing/stairstepping around edges. I wonder, perhaps, if this may be a consequence of being converted from 1080i/50 for the European market to 1080p/24 for North American markets?

Audio Quality
[Rating:3.5/5]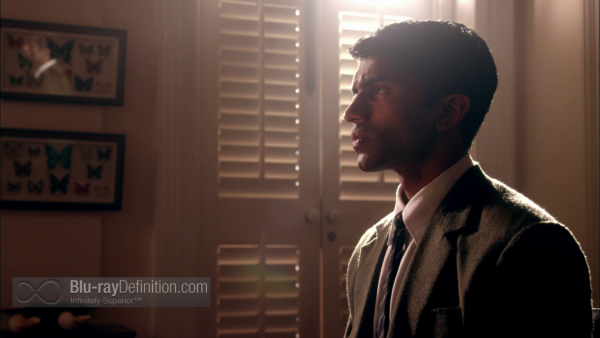 A simple but effective lossless stereo track in DTS-HD Master Audio 2.0 (48kHz/16-bit) is included on the Blu-ray for Indian Summers. One could imagine that the atmospherics of the outdoor scenes of 1930s India would have benefitted from a 5.1 mix, but this mix sounds good. The dialogue is clear and stereo imaging is a effective at getting across the subtle atmosphere and musical score.

Supplemental Materials
[Rating:1/5]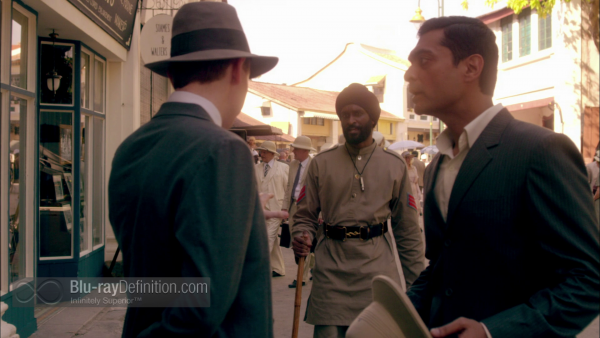 There is one hour-long behind-the-scenes feature that includes interviews with the cast and crew and plenty of footage.
Behind the Scenes (1.78:1; 1080p/24; 01:07:38)

The Definitive Word
Overall:
[Rating:3.5/5]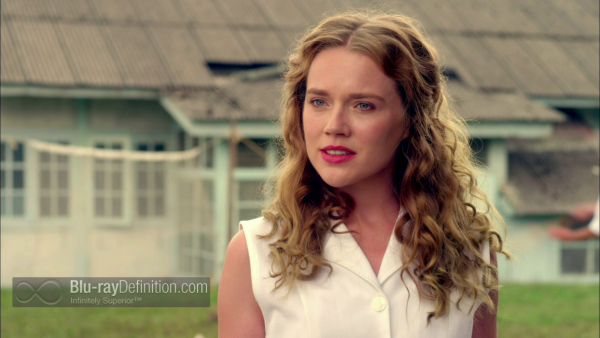 A classic British period drama, Indian Summers is romantic, sentimental, lavish, and gorgeous to look at. It's not perfect, but it is very pleasing in the end. The Blu-ray has some flaws, but is overall a good watch as well.

Additional Screen Captures