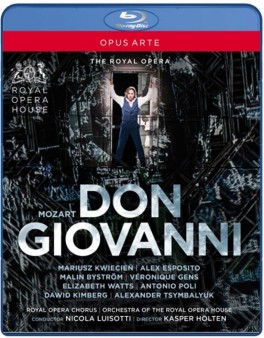 – –

The Performance
[Rating:4/5]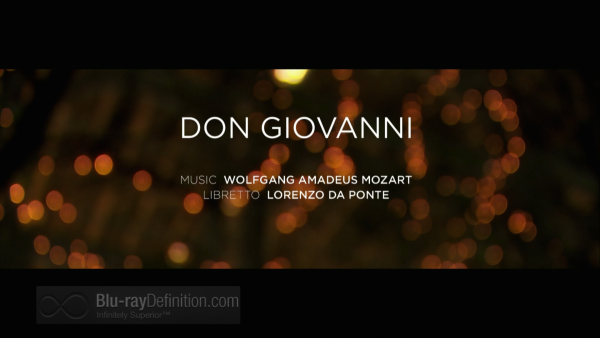 There is no shortage of Blu-ray recordings of Mozart's Don Giovanni, this being the third that has come my way in the past three years and the second one staged at London's Covent Garden. In the 21st century, there seems to be a compulsion to reinvent this 1787 opera, and Director Kasper Holten with Set Designer Es Devlin have placed the Don somewhere in the 19th century with impressionistic staging, and very creative lighting effects to support the dramatic action.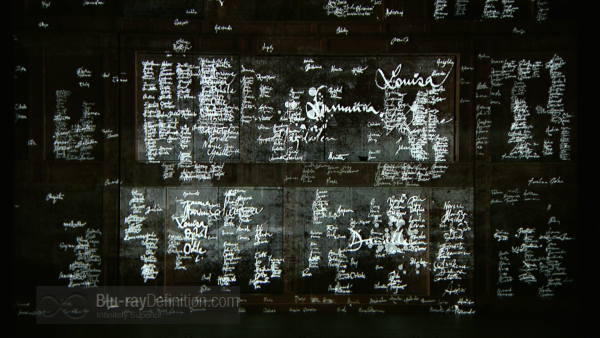 The opera begins with Don Giovanni (Marius Kwiecien) and Donna Anna (Malin Bystrom) just having finished a torrid evening. In this production, the Don is not masked so Anna is well aware of her lover's identity, making her subsequent cry of rape ring falsely. The Commendatore (Alexander Tsymbalyuk), Donna Anna's father, is murdered by the Don when he happens on the scene, and Giovanni escapes with his valet Leporello (Alex Esposito). Don Ottavio (Antonio Poli), Anna's fiancé, arrives to console her.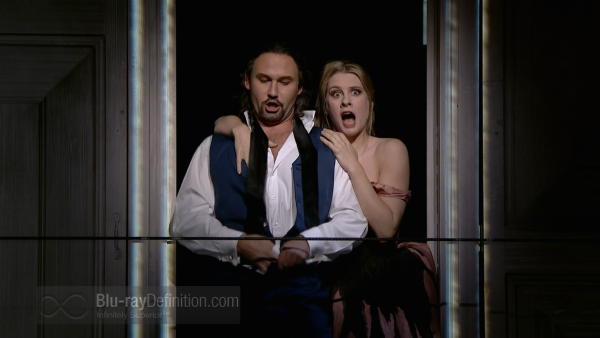 Don Giovanni next encounters former girlfriend Donna Elvira (Veronique Gens) but he successfully eludes her and arrives at a pre-wedding celebration for the peasant girl Zerlina (Elizabeth Watts) and her groom-to-be Masetto (David Kimberg). The Don wastes no time in making his move on the young girl.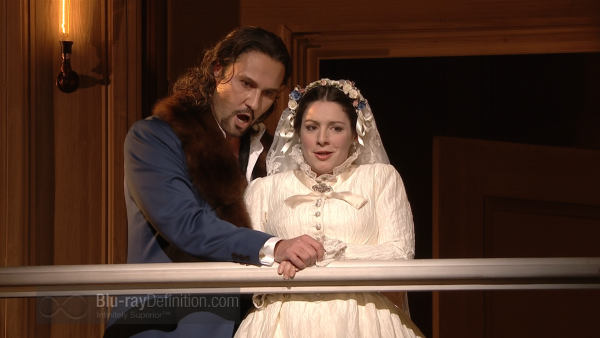 As the act ends, Don Giovanni has invited all of the characters to a lavish masked ball at his house. Not only does the Don fail to shag Zerlina but the unexpected appearance of Don Ottavio and Donna Anna leads to his being accused of murder. Again, Giovanni and Leporello beat a hasty retreat.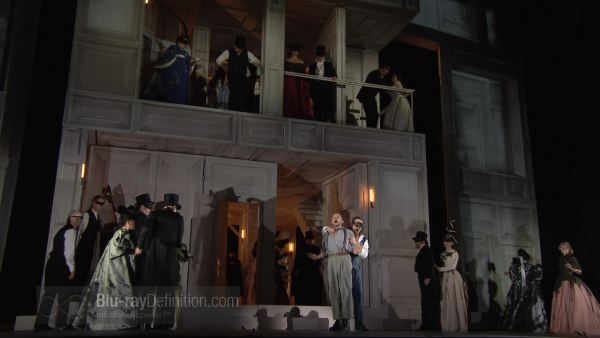 In Act II, the Don has designs on Elvira's maid (Josephine Arden) and convinces Leporello to change clothes with him so the latter can distract Elvira himself. Masetto arrives, bent on killing the Don for ravishing his fiancée Zerlina, but Giovanni turns the tables and beats him to a pulp. Leporello, mistaken for his master by Ottavio, Anna, Masetto and Zerlina, reveals his true identity and avoids a beating.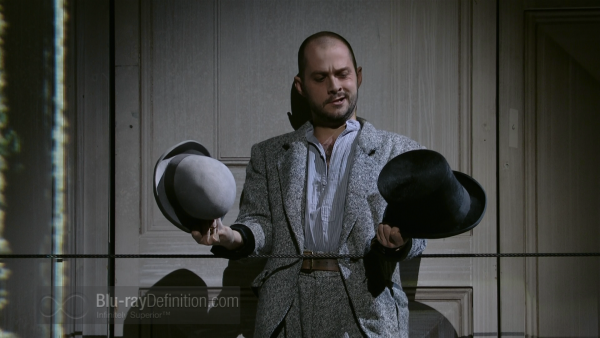 Don Giovanni is having a dinner prepared at his house and invites the ghost of the Commendatore to join him. The Commendatore arrives and tells Don Giovanni to repent. The Don refuses but rather than being dragged down to Hell, he finds himself cast into a dark void.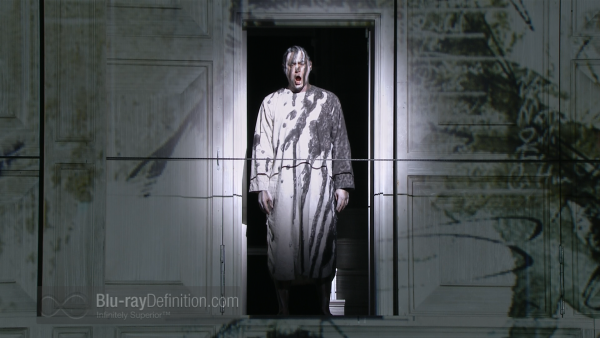 Using 21st century artifice, Holsten and Devlin largely succeed in giving us the essence of Don Giovanni. The cast is simply superb without a weak link among the six principals and with special mention of Kwiecien's realization of the title character, a role that he now appears to own. Maestro Nicola Luisotti leads the Royal Opera forces with a keen sense of pacing and dramatic emphasis.
Video Quality
[Rating:4.5/5]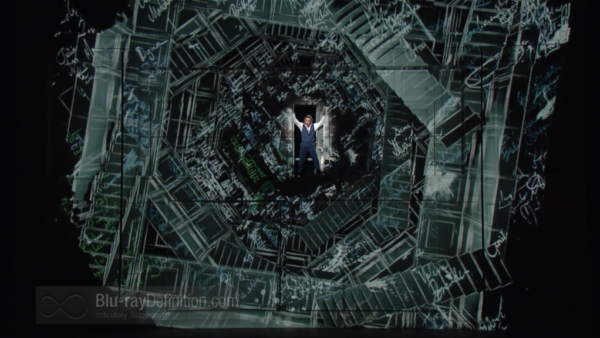 Jonathan Haswell's camera crew serves the production extremely well with enough interweaving of closeups and full screen shots that keep viewers quite engaged.  Colors and details are beautifully realized. The special lighting effects like the names of all of Giovanni's women (and some of their bodies) etched on the backdrop are used judiciously but effectively.
Audio Quality
[Rating:4/5]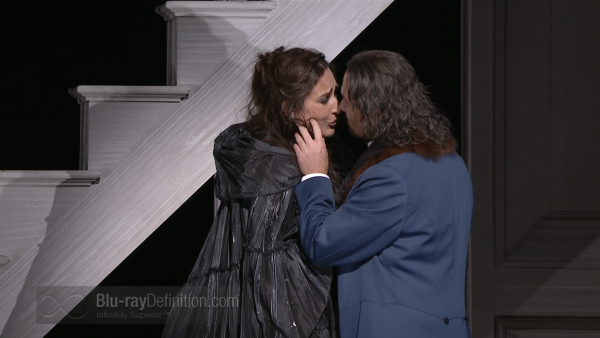 Having been to Covent Garden, I am familiar with nice acoustics of this venue and the surround soundtrack adds a touch of ambience that is lacking in the 2-channel option. Voices and orchestra are well balanced and this production sounds very much like what I would have expected in a good seat in the orchestra stalls.
Supplemental Materials
[Rating:2/5]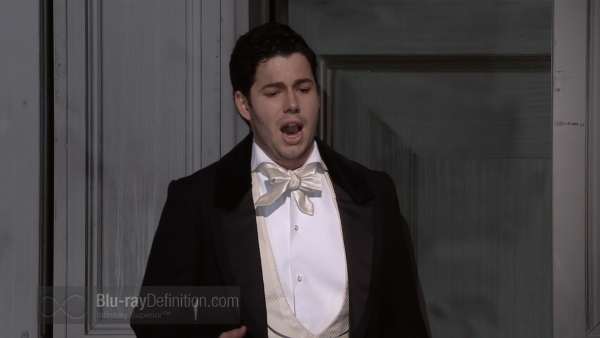 In addition to a program booklet with cast and production credits, a synopsis, and a lengthy background essay "Don Juan and the Modern Mind," we get the following extras:
Commentary with director Kasper Holten and set designer Es Devlin
Introduction to Don Giovanni (English LPCM Stereo 48kHz/24-bit) (5:39): cast members and director provide a brief background to the opera.
Don Giovanni's Women (English LPCM Stereo 48kHz/24-bit) (4:29): a snapshot of the three women involved with the Don during this opera.
Cast Gallery
The Definitive Word
Overall:
[Rating:4/5]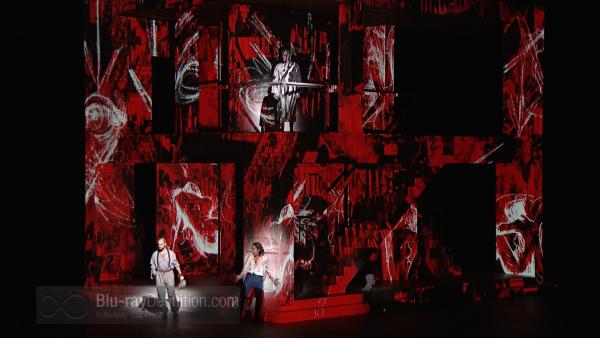 A great opera like Don Giovanni lends itself to a wide range of stagecraft as its themes of unbridled lust and just retribution are truly timeless. Once my eyes adjusted to the novel staging, I found much of this new version to be effective and delightful. The cast is well balanced, no mean feat considering the wide-ranging vocal demands of the principal roles. Were it not for the previous Blu-ray of the Royal Opera's 2008 production with a truly stellar cast, led by Simon Keenlyside, Joyce DiDonato, Miah Persson, Ramon Vargas, and directed by legendary maestro Charles Mackerras, this new release would be at the top of my recommended list. That aside, those who prefer a more suave and less depraved Giovanni would do well to get this new one.
Additional Screen Captures
[amazon-product region="uk" tracking_id="bluraydefinit-21″]B00M428D06[/amazon-product]
[amazon-product region="ca" tracking_id="bluraydefinit-20″]B00M428D06[/amazon-product]
[amazon-product]B00M428D06[/amazon-product]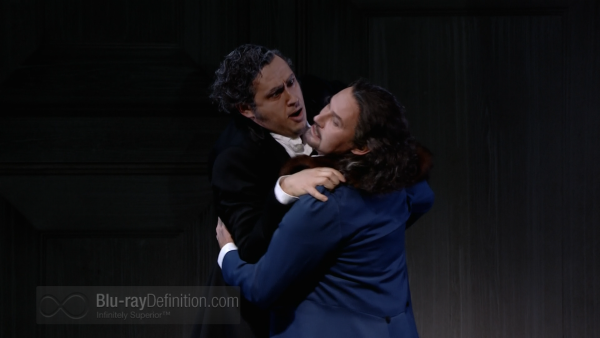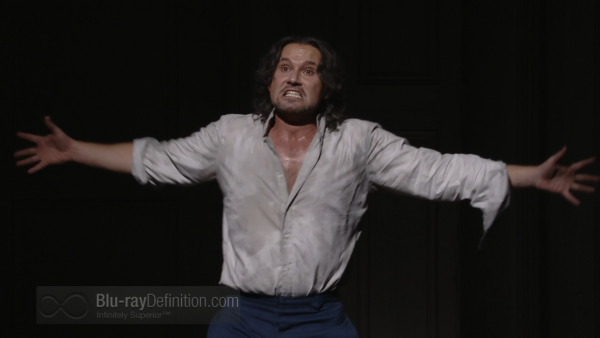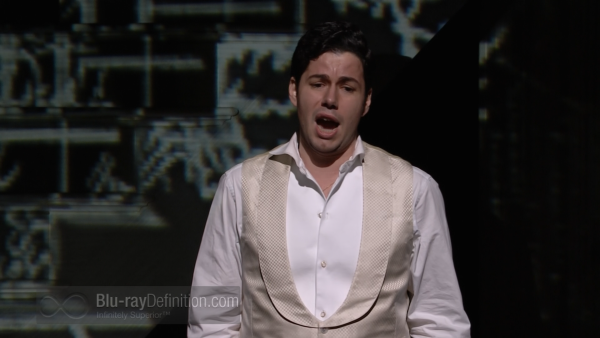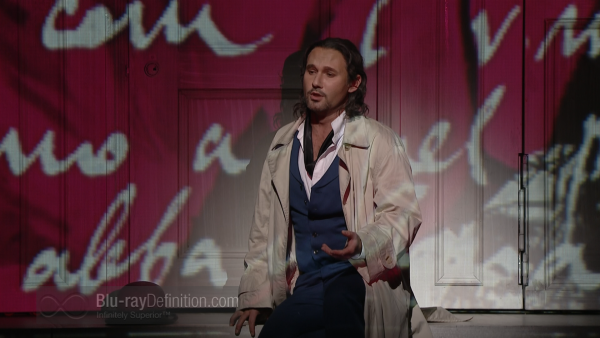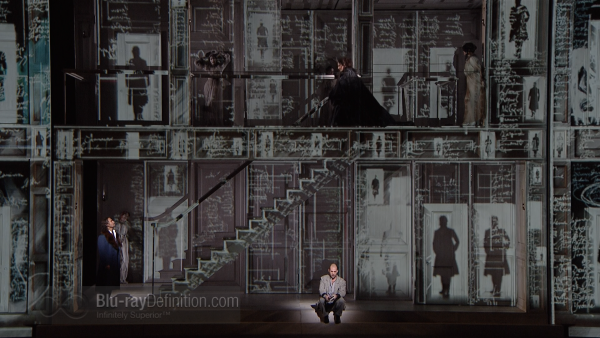 [amazon-product region="uk" tracking_id="bluraydefinit-21″]B00M428D06[/amazon-product]
[amazon-product region="ca" tracking_id="bluraydefinit-20″]B00M428D06[/amazon-product]
[amazon-product]B00M428D06[/amazon-product]