– –

The Film
[Rating:4/5]
Reliving the AIDS epidemic of the early 1980s, The Normal Heart will provide somber testimony to what became a medical Armageddon for gay men. AIDS was once a mysterious illness with no official name or effective treatment, and proved a death sentence for most of its victims. Social activist Larry Kramer wrote an off-Broadway play on which this HBO film is based and, along with a number of other AIDS-themed dramas such as Philadelphia, And The Band Played On and Angels in America, brought this disease to national attention.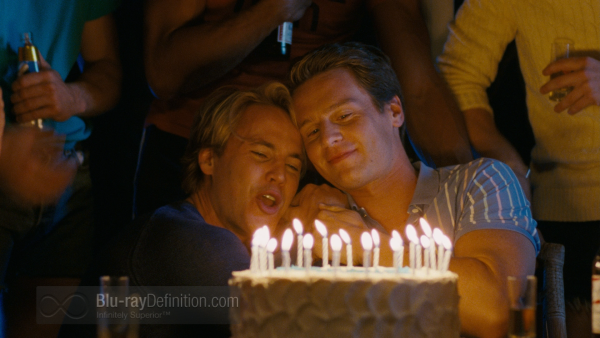 During a disco-fueled 1981 weekend at Fire Island, openly gay (and lonely) New York screen writer Ned Weeks (Mark Ruffalo) attends a birthday party for friend Craig Donner (Jonathan Groff) who is celebrating with his new lover, Bruce Niles (Taylor Kitsch). When Craig suddenly becomes ill, we get the foreshadowing of a serious medical problem.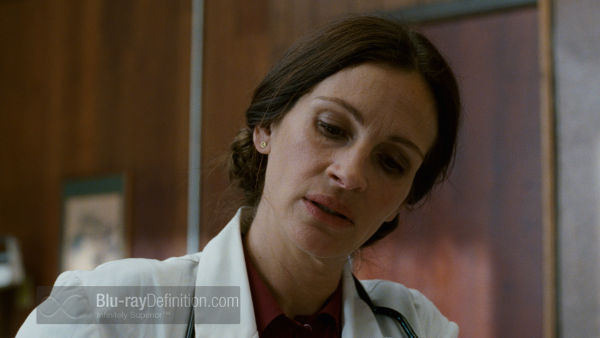 In short order, Craig collapses in the street and is brought to Dr. Emma Brookner (Julia Roberts), an epidemiologist bound to a wheelchair by childhood polio, who specializes in treating young gay men stricken with diseases usually found in immunocompromised individuals.  She recognizes Bruce as the lover of another young man who has recently died. Dr. Brookner desperately seeks someone to champion this poorly understood disease and, with her assistance, Ned begins a campaign to raise AIDS awareness in the gay community.  While the good doctor tells those assembled that this unnamed disease is sexually transmitted and that these men should refrain from sex until more is known, her pronouncements are met with skepticism.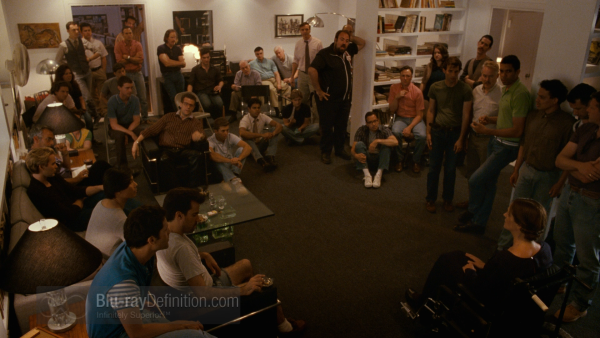 Now named gay-related immune deficiency (GRID), a group is formed with Ned and Bruce, Mickey Marcus (Joe Mantello) and Tommy Boatwright (Jim Parsons) to start Gay Men's Health Crisis (GMHC) that will provide counseling and organize fundraisers for research. Bruce becomes the movement's leader and Ned's attorney brother Ben (Alfred Molina) reluctantly donates free legal counsel.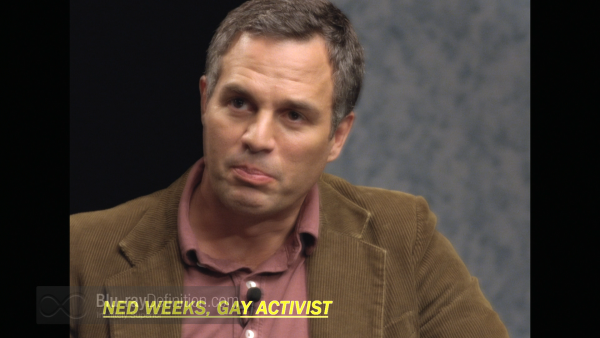 Ned strikes up an intimate relationship with New York Times reporter Felix Turner (Matt Bomer), hoping that Felix will be able to use his newspaper contacts to spread the word about the disease now known as Acquired Immune Deficiency Syndrome (AIDS). This couple has a backstory that adds poignancy to everything that follows. However, Ned and Felix began to experience the public push back that AIDS received in its early days, and in spite of Ned's "angry young man" approach, they make little progress for their cause. Matters are  best summed up in Tommy's eulogy for another young gay man who has just died: "we are losing an entire generation, young men at the beginning just gone, choreographers, dancers… all those dances never to be danced." The remainder of this intimate and moving film deals with one of the many tragedies that beset AIDS victims in the era preceding the availability of effective treatment.
HBO films frequently tackle difficult subjects, and The Normal Heart exposes the hearts, minds, and souls of gay men afflicted by what was once thought to be a scourge stemming from their so-called "deviant" lifestyles.  With the passage of more than three decades and with AIDS now having affected women and children as well, we  know that this disease has many faces. Director Ryan Murphy (Nip/Tuck, Glee, American Horror Story), himself a gay man, leads a superb cast through Kramer's taut script, yielding a film that is often difficult to watch but, in the end, provides a probing and profoundly sympathetic account of a societal struggle that continues to the present.
Video Quality
[Rating:4/5]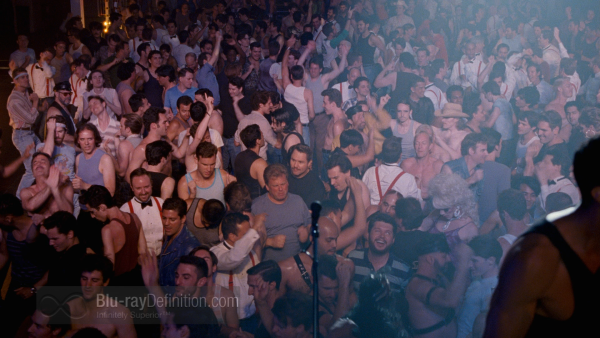 As a 2014 production, the image quality is up to what we expect in today's cinema with crisp details and excellent colors. Camera work has lots of steamy close ups offset by many scenes of potent dialogue in which only two characters bare their innermost feelings. My only objection, strictly on medical grounds, is the overuse of Kaposi's sarcoma to designate AIDS victims, most likely due to the graphic nature of the skin lesions, whereas, in reality, most AIDS sufferers died from other opportunistic infections and cancers.
Audio Quality
[Rating:4/5]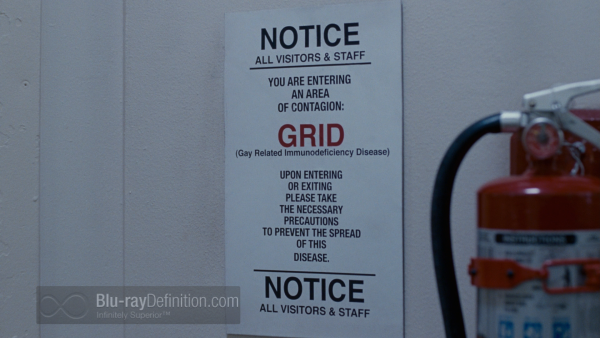 The lossless surround soundtrack is atmospheric with most of the action in the main channels with modest ambience.  The dialogue is upfront and clear, often of the in-your-face style, and there is a period soundtrack with some of the top hits of the day.
Supplemental Materials
[Rating:2/5]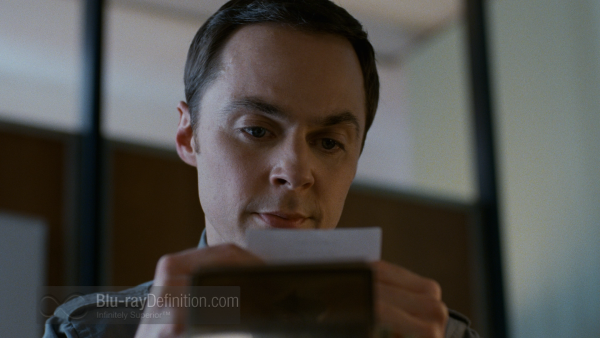 There is a brief featurette:
How to Start a War: (9:40) (English DTS 5.1, 48kHz/16-bit). This is a behind-the-scenes short that details the making of this film, including interviews with Larry Kramer and others associated with this production.
The Definitive Word
Overall:
[Rating:4/5]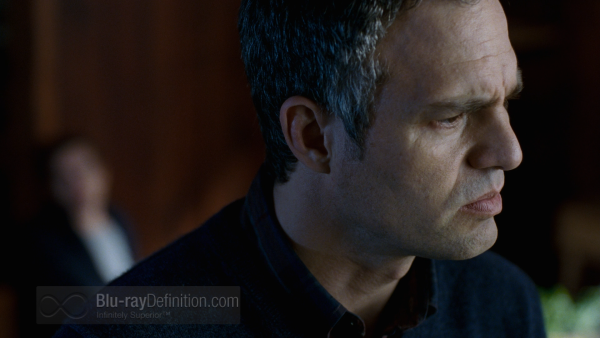 We have had films dealing with the early days of AIDS, the most recent being Dallas Buyers Club, and the best of this genre focus not only on an initially untreatable disease but also on the people that it touched. The Normal Heart takes a hard look at the consequences of AIDS on young gay men and how they, their friends, and lovers dealt with the untreatable and inevitable. Writer Kramer's emphasis on AIDS awareness is bolstered by stellar individual performances and superb direction, yielding another HBO film that commands viewers' attention, and based on its critical reception, another must-watch.
Additional Screen Captures
[amazon-product]B00KMULA6Q[/amazon-product]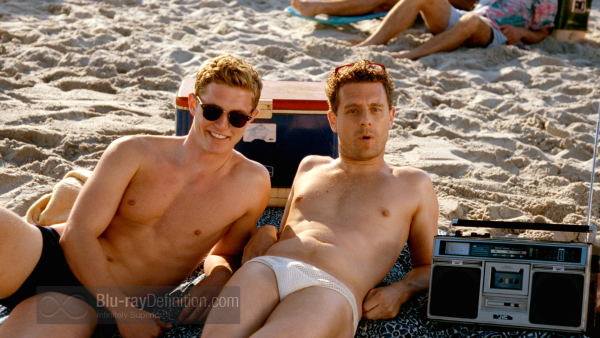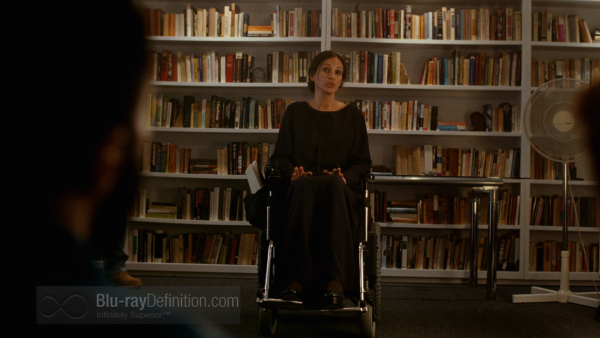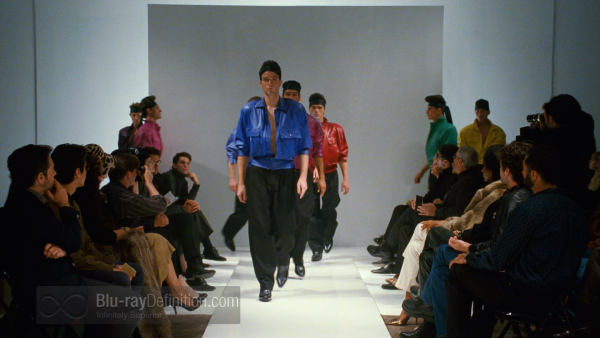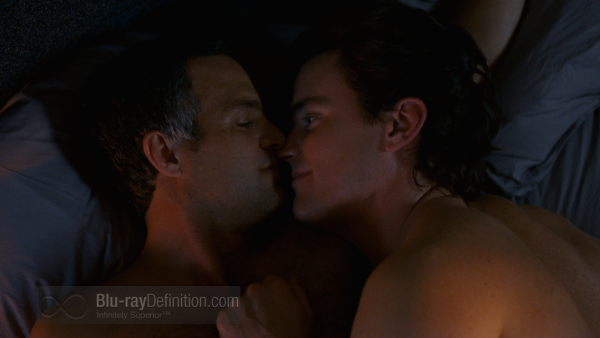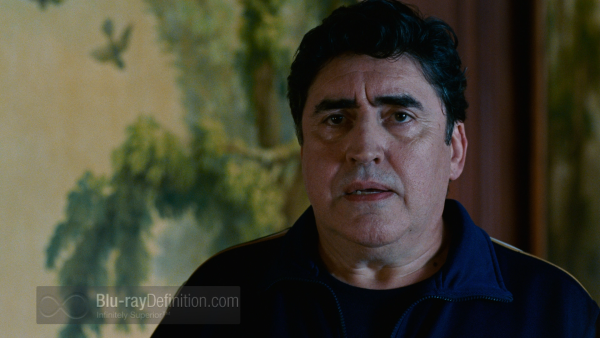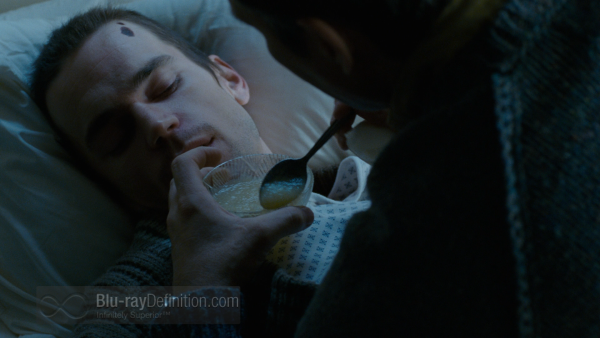 [amazon-product]B00KMULA6Q[/amazon-product]