Mouse-over Cover Art for Details
Click thumbnails for high-resolution 1920X1080p screen captures
(The below TheaterByte screen captures were taken directly from the Blu-ray Disc and losslessly compressed in the PNG format. There should be no loss of picture quality with this format. All screen captures should be regarded only as an approximation of the full capabilities of the Blu-ray format.
The Film
[Rating:2.5/5]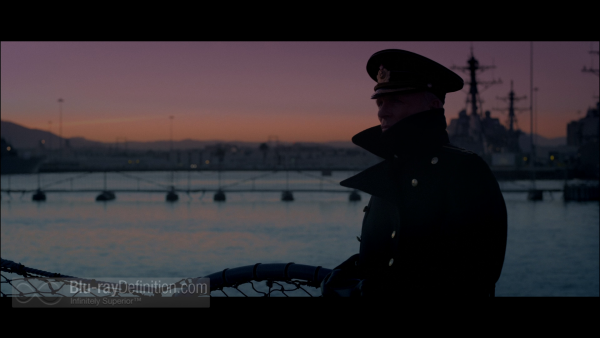 There is a long tradition of submarine war thrillers in the cinema that includes films as riveting as The Hunt for Red October or Das Boot and as mediocre as K-19: The Widowmaker. Phantom, the 2013 film from writer/director Todd Robinson falls into this latter category. Bringing together stars Ed Harris (TV's Game Change; Man on a Ledge) as washed up Soviet submarine Captain Dmitri Zubov and David Duchovny (TV's Californication; TV's The X-Files), as a KGB agent on a classified mission aboard the ship. Phantom has a strong cast and is marvelously filmed. The story, supposedly based on true events, follows the captain who is assigned to one of the fleet's last diesel submarines in an age of nuclear subs. The ship is commandeered by Duchovny and his partner in the KGB for their mission which, the Captain believes to suspect, will lead to global nuclear war with the United States and the annihilation of humanity. The Captain has a choice, follow orders, or fight to save his ship and the world.
The first problem with Phantom, of which there are many, is that this capable cast of actors play these characters straight, like a group of American cowboys. This isn't a John Wayne film, folks! There's not a Russian accent to be heard anywhere, and these are ALL supposed to be Soviet soldiers. I'm puzzled. I'll admit that, for the first 20-minutes or so, I wasn't even sure if I was watching a group of American sailors or what.
This complaint bout the accents is just the tip of the proverbial iceberg in a movie that slowly sinks the further you get into it. Once you realize what the "secret" mission of the KGB agents are, you can figure out what the outcome of the situation is rather quickly. It's unfortunate, because Phantom is dripping with potential. A better crafted screenplay and better direction, and this film could have been so intense. Instead, it breaks down into a clumsy actioner where we already know the ultimate resolution.
On the positive side, flat accents aside, the film looks good. It belies its small budget. Byron Werner's cinematography is atmospheric and helps to open up the small confines of the submarine, making the film feel larger than it actually is.
Video Quality
[Rating:4.5/5]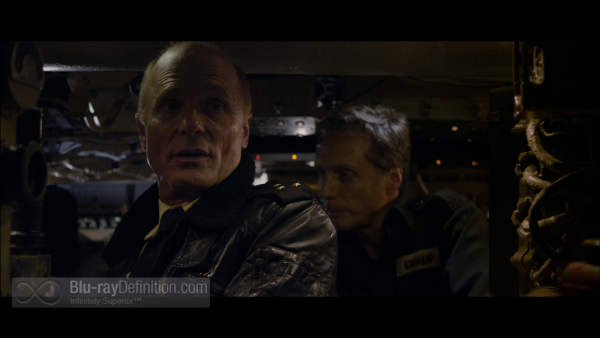 Shot on the Red Epic cinematographic high definition camera, Phantom looks really strong in this AVC/MPEG-4 1080p encodement, apart from a few areas where one can spot slight video noise. The contrast is superb, color reproduction excellent, and shadow details are beautifully extended.
Audio Quality
[Rating:4.5/5]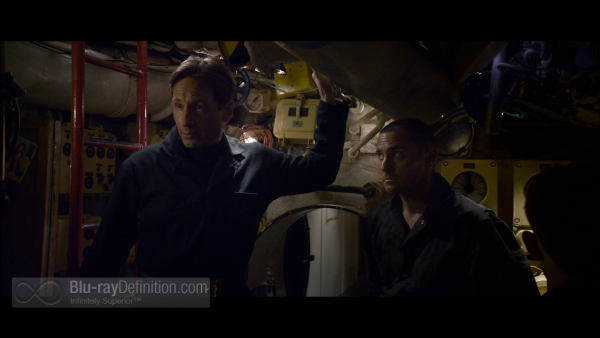 In such an almost claustrophobic film genre, the sound designers have done well to really engulf us in a dynamic soundscape with a plethora of bleeps, blurps, thumps, and explosions with this nearly flawless DTS-HD Master Audio 5.1 (48kHz/24-bit) soundtrack. I say "nearly" perfect, because at times the sound gets so outrageously loud and in your face that it seems a little too aggressive. Given the tight confines of the setting itself, it sometimes seems a little out of place. Any any case, this one will and can be a good workout for your sound system.
Supplemental Materials
[Rating:2.5/5]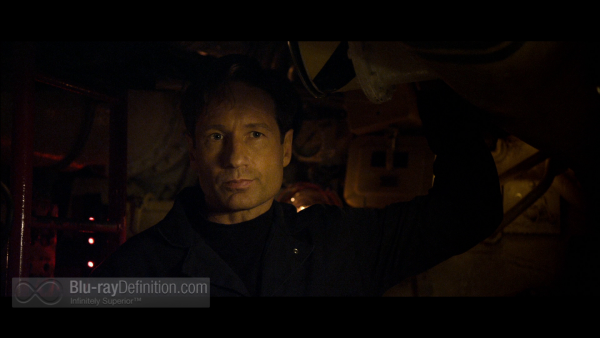 There isn't much here really worth sitting through, but the basic featurettes offer a brief glimpse of the real events that inspired this story and the making of the film. There's also an obligatory audio commentary with Robinson and Harris.
The supplements:
Audio commentary by Todd Robinson and Ed Harris
Facing the Apocalypse: Making Phantom (1.78:1; 1080p/24; 00:12:58)
The Real Phantom (1.78:1; 1080p/24; 00:06:03)
Jeff Rona: Scoring Phantom (1.78:1; 1080p/24; 00:03:00)
"An Ocean Away" Music Video (1.78:1; 1080p/24)
The Definitive Word
Overall:
[Rating:3/5]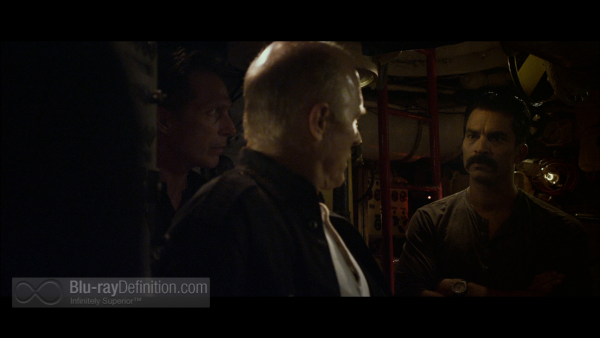 In the catalogue of submarine thrillers, Phantom doesn't even tilt the the needle on the meter. As a time waster, it scores a few points for having a solid cast and strong visual elements, and that's about it.
Additional Screen Captures
[amazon-product]B00BX8PG5M[/amazon-product]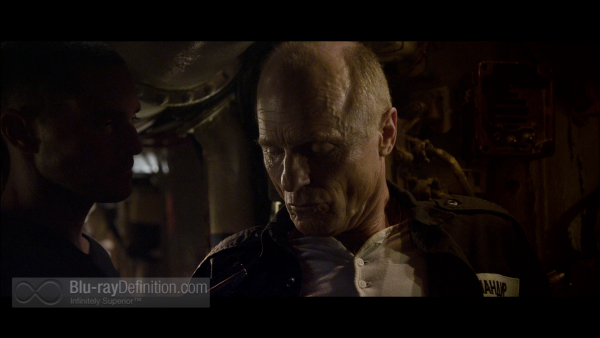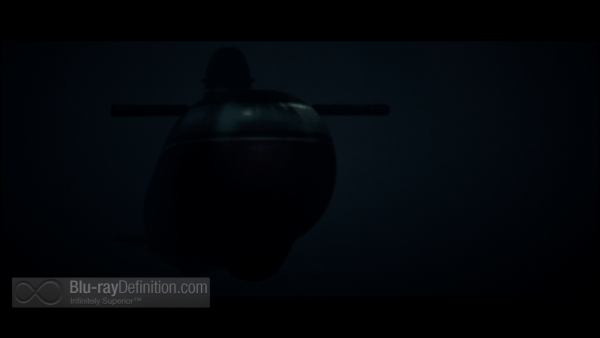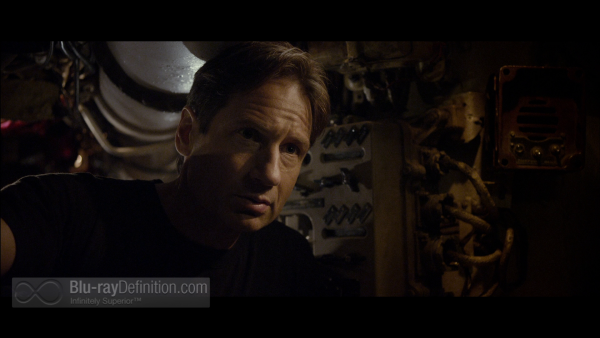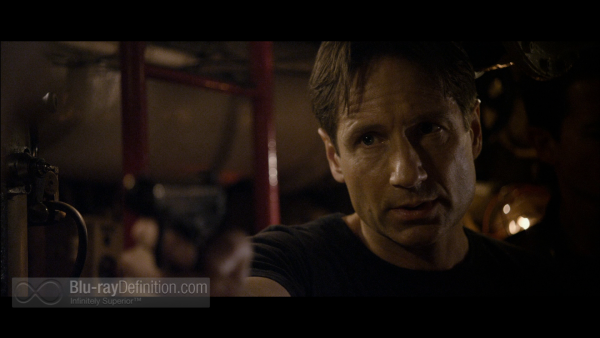 [amazon-product]B00BX8PG5M[/amazon-product]