– –

The Film
[Rating:4/5]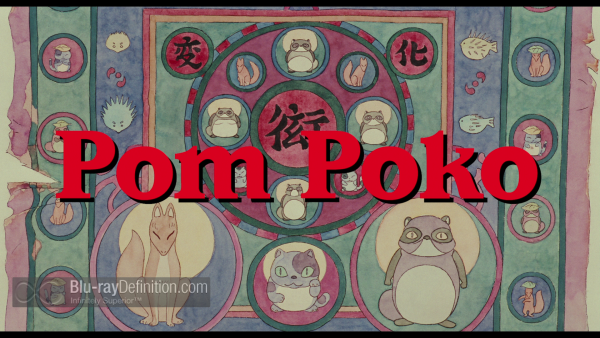 Director of the powerful animated film Grave of the Fireflies, Takahata Isao, went in a different direction for his 1994 Studio Ghibli outing with Pom Poko (平 成狸合戦ぽんぽこ). The fantastical story with its roots in Japanese mythology and hints of Orwell's Animal Farm, is set in the booming suburbs of Tokyo in the 1960s. Following a group of magical, shapeshifting raccoons who come together to fight of the encroachment of human expansion into their habitat, the film is comedic, sentimental, and environmentally driven at the same time. The story, hitting at a time when Japan's economy was in slump, the film used the 1960s urban boom to turn a mirror on he unabated greed and unrestricted environmental destruction of Japan's corporate world.
Rival factions of raccoons who, when humans aren't around, stand on two legs and becomes anthropomorphized, battle for dwindling food supplies until the elders decide that a truce is in their best interest. Other raccoons aren't their enemy, but, rather, the increasing development of the humans taking away their habitat. Quickly honing their innate skills of shapeshifting, the raccoons begin to fight back, taking on the shapes of inanimate objects and even humans to try to scare the humans off. It begins to work, but the humans recollection of the old myths about troublemaking raccoons who could shapeshift could backfire on the wily raccoons, and old rivalries amongst the raccoons could prove their own undoing.
Pom Poko won the award for Best Animated Feature Film at the 1995 Annecy International Animated Film Festival.

Video Quality
[Rating:4.5/5]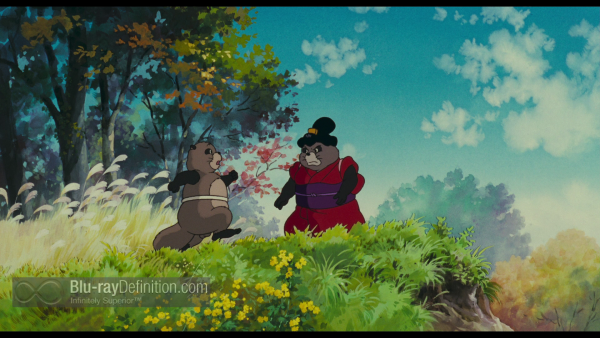 We see a lot more the natural grain present in this Disney release of Pom Poko on Blu-ray over the previously reviewed StudioCanal UK release, but that's not to say that this hasn't been cleaned up as well. The image is not grainy at all and looks as if it could have been filmed yesterday, only a bit more organic. Colors are also a bit more saturated in this Disney version.

Audio Quality
[Rating:4/5]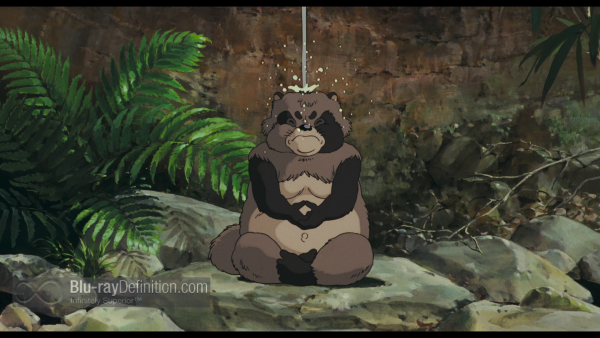 Stereo mixes of both the original Japanese and the English dub are included in DTS-HD Master Audio 2.0 (48kHz/24-bit). A 5.1 version would have been welcome, especially for the more active scenes, but this stereo track is no slouch either with a good spread across the two channels, clean dialogue and good dynamics.

Supplemental Materials
[Rating:2/5]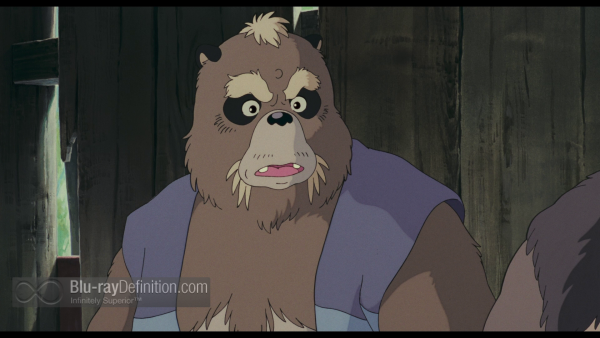 DVD
Original Japanese Storyboards (1.85:1; 1080p/24; 01:59:08)
Original Japanese Trailers (1.85:1; 1080p/24; 00:07:45)

The Definitive Word
Overall:
[Rating:4/5]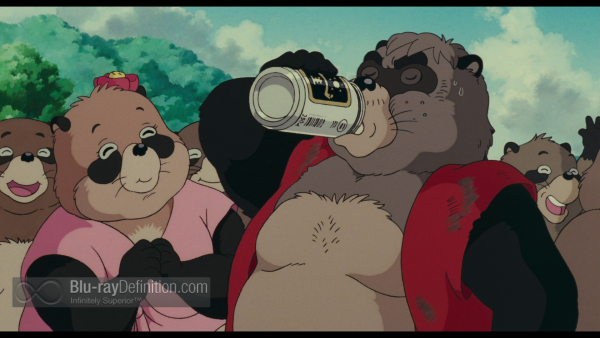 With its rather anatomically correct raccoons, powerful story with an underlying theme of environmentalism, and just a fun overall feeling with a typical mastery of the animation, Takahata Isao's Pom Poko has become a cult favorite of Stufio Ghibli enthusiasts over the years, even if it doesn't carry the same emotional weight as his masterpiece Grave of the Fireflies.
Additional Screen Captures
[amazon-product]B00PYAE2IM[/amazon-product]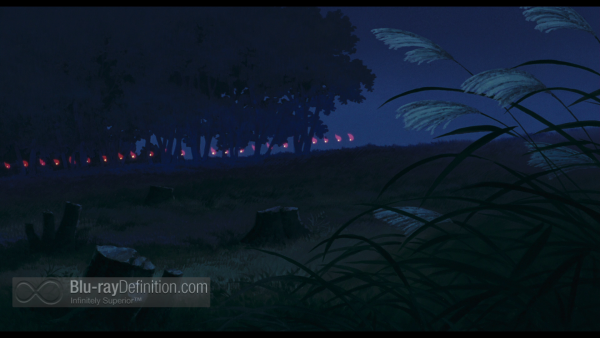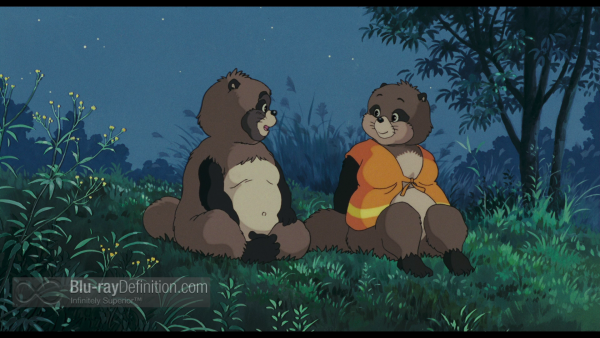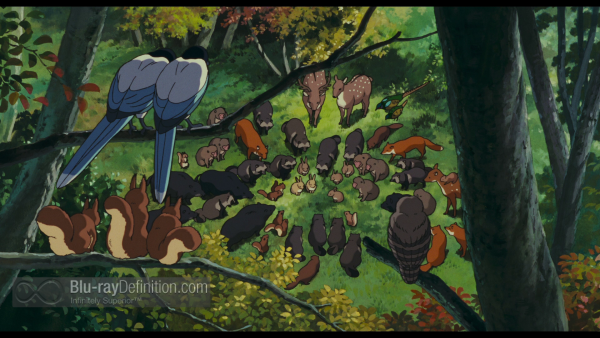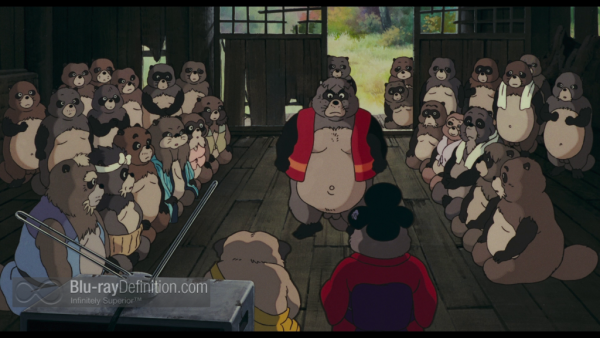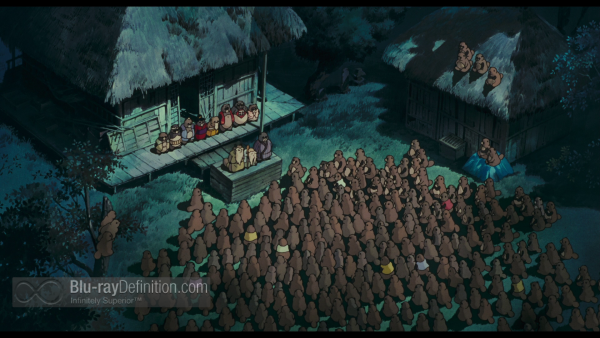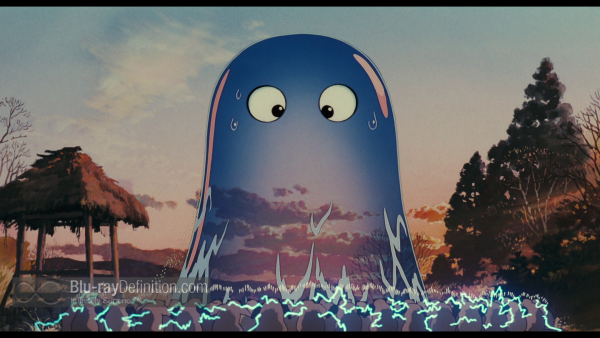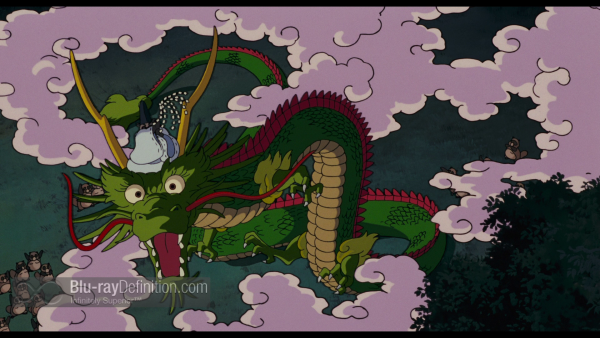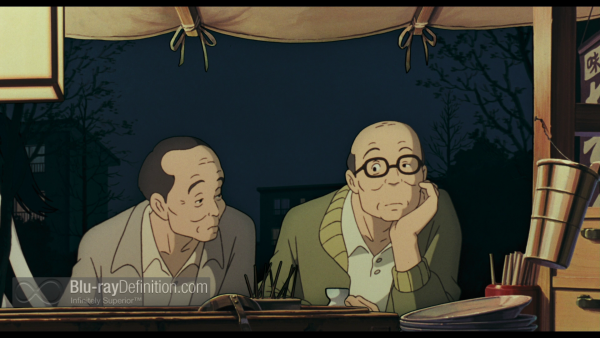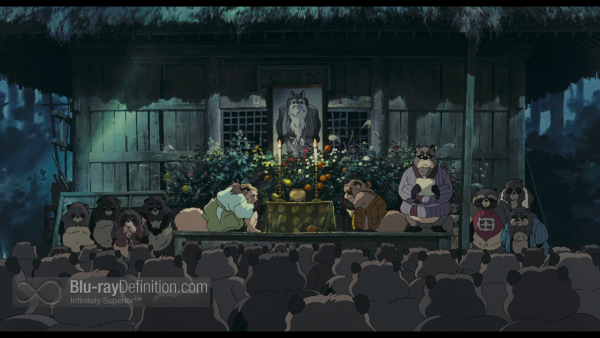 [amazon-product]B00PYAE2IM[/amazon-product]