– –
The Film
[Rating:5/5]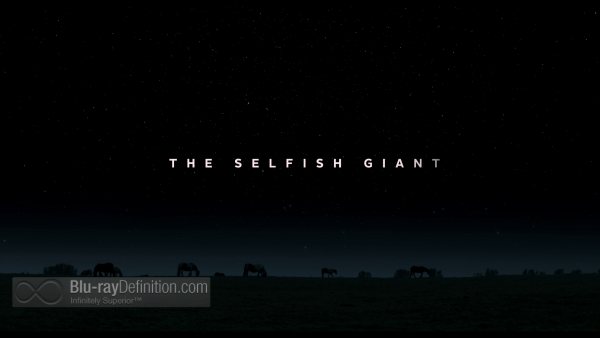 Filmmaker Clio Barnard (The Arbor) says she was inspired by the Oscar Wilde story of the same name when creating her latest film, The Selfish Giant. Where Wilde's story was a fable of sorts for children, Barnard's is a gritty tale about children, the selfish giant of the title, she explains, being society at large, and the film being a story about what happens when children aren't allowed to participate in that society.
The story follows two working-class 13-year-old boys from a town in Northern England, Arbor (Conner Chapman) and his best friend Swifty (Shaun Thomas). The two boys come from difficult homes, impoverished, and must scrape to get by. Furthermore, Arbor suffers from a hyperactive disorder that requires medication, often that he can only obtain from school owing to his older brother always stealing his meds. When the two friends are excluded from school after they get into a fight in which Swifty causes another boy to get a concussion, they are really left to fend for themselves. Recalcitrant and without purpose, the friends decide to becomes scrappers and they meet the less than scrupulous junkyard owner Kitten (Sean Gilder), who encourages them to bring him stolen copper wire for money. Later, Kitten also tries to recruit Swifty to be the driver for a racehorse he's hoping will turn into a big cash investment. But this partnership with Kitten could out to be a tragic one as it leads Arbor and Swifty into contemplating taking a dangerous risk on stealing a segment of power lines that they don't know how to handle.
The Selfish Giant is just the kind of filmmaking that the British have been excelling at since the 1950s British New Wave movement. It takes a slice of life story and looks at the plight of the working class with a zeal and realism that is both sympathetic and devoid of patronization. Although it can be grim in its darkest moments, there is a central theme of survival, hope, and friendship here in the camaraderie between Arbor and Swifty. It is when this friendship begins to unravel at the hands of Kitten that the story really becomes interesting.
The two young actors are brilliant in their roles, the larger yet more gentle Shaun Thomas becomes the perfect counterweight to the smaller, energetic, and rivetingly believable Conner Chapman, whose role as a hyperactive youth set off by any number of agita seems well suited to his scrappy appearance.
Meanwhile, the dilapidated setting of the row houses and junkyards, the grey skies and cold palette chosen by Barnard and cinematographer Mike Eley puts us right in the midst of the North country. The manmade constructs are often interrupted by beautiful fields layered with dense thickets of fog that offer a powerful visual juxtaposition.
Video Quality
[Rating:4.5/5]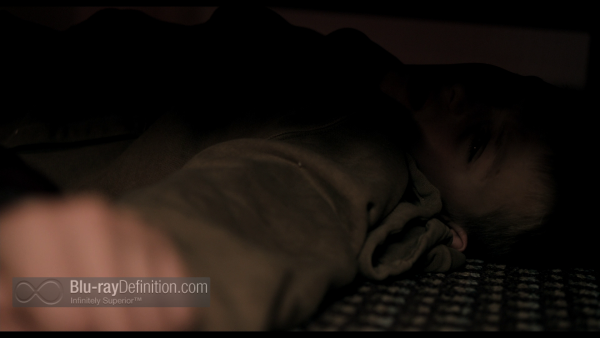 Shot on the Arri Alexa in high definition, The Selfish Giant arrives on Blu-ray with an AVC/MPEG-4 1080p encodement. The film itself has a pallid color palette that is in keeping with the sullen subject matter of the film, so it doesn't dazzle with colors. What the transfer does have is a clean and anomaly-free image with good contrast and lots of detail.
Audio Quality
[Rating:3.5/5]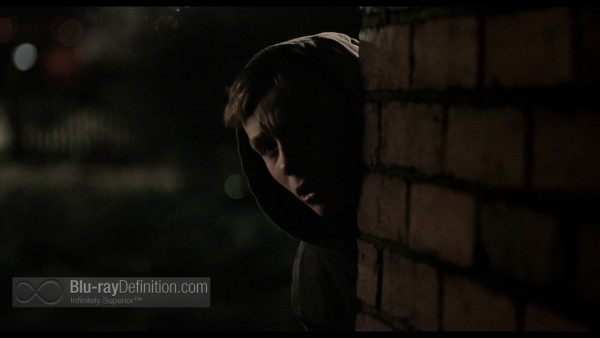 The English DTS-HD Master Audio 5.1 (48kHz/bit) soundtrack is really reserved. The sound in the surround channels is low, with only some slight atmospheric effects. The balance is a bit quirky as well, as there are a couple of moments where the sound designers decided to pan some louder, discrete effects into the surround channels and they are pretty disconcerting given the overall style of the mix.
Supplemental Materials
[Rating:2/5]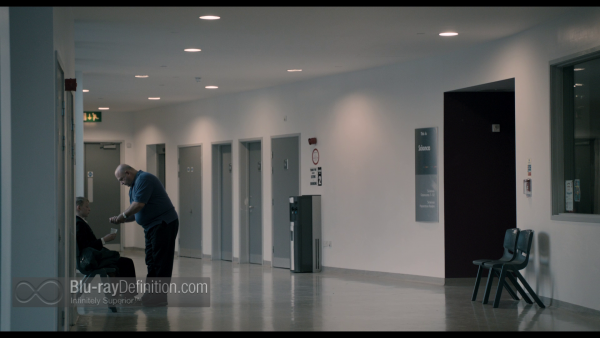 Interview with director Clio Barnard & actors Conner Chapman & Shaun Thomas (1.78:1; 1080p/24; 00:12:01)
Alternative Ending (1.78:1; 1080p/24; 00:01:38)
Theatrical Trailer (1.85:1; 1080p/24; 00:02:07)
The Definitive Word
Overall:
[Rating:4/5]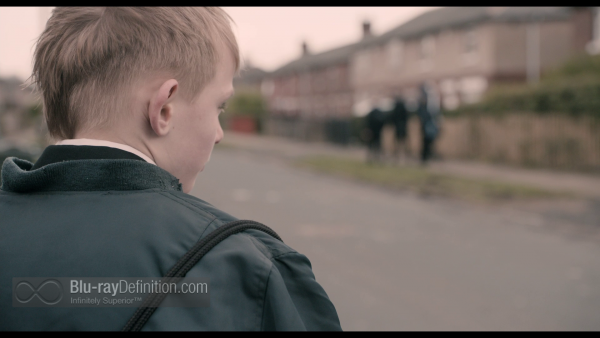 Clio Barnard's feature fiction debut, The Selfish Giant, is a masterpiece, and will be a difficult one to top. A film that continues in the vein of the British New Wave, following the lives of the working class and the children of said class cast out of society, this modern fable is a powerful film to watch from beginning to end.
Additional Screen Captures
[amazon-product region="uk" tracking_id="bluraydefinit-21″]B00G3BVTRS[/amazon-product]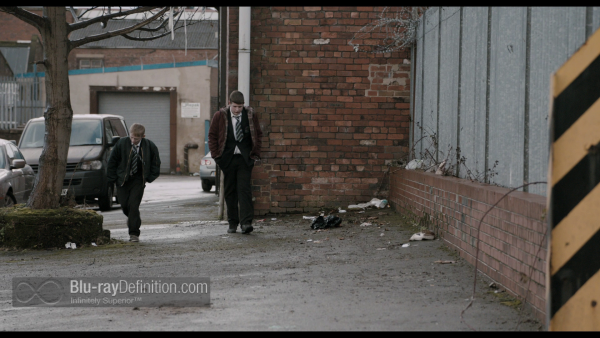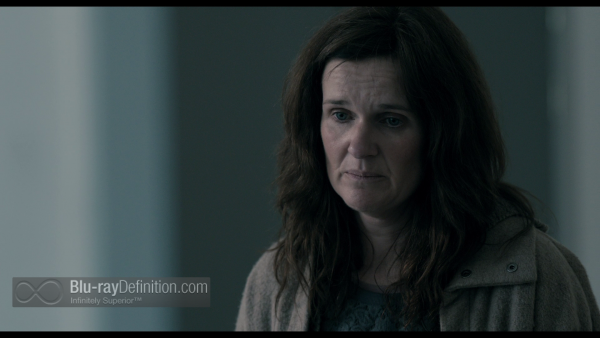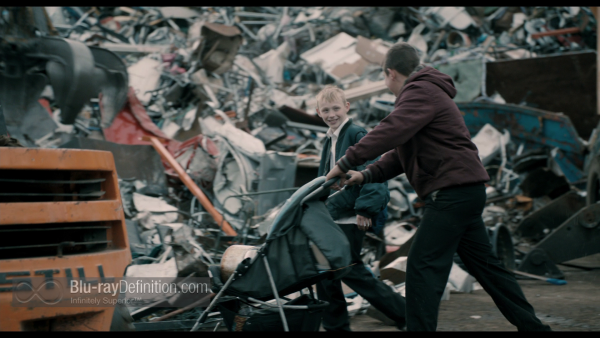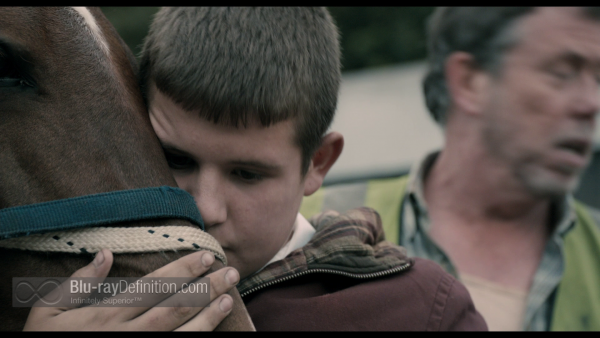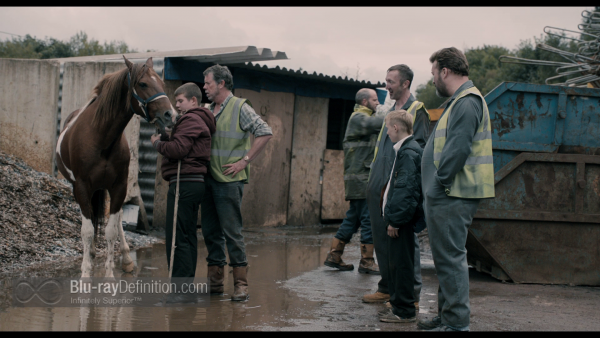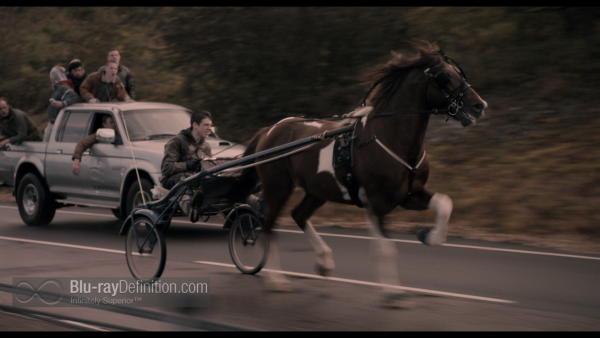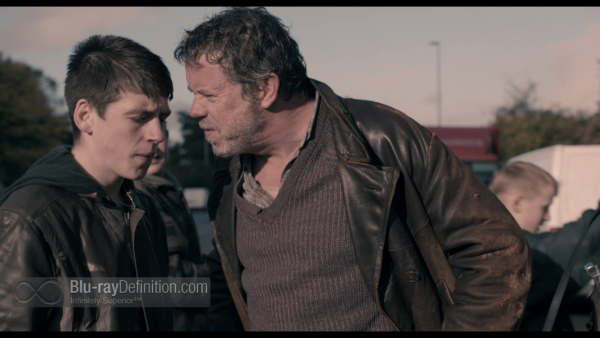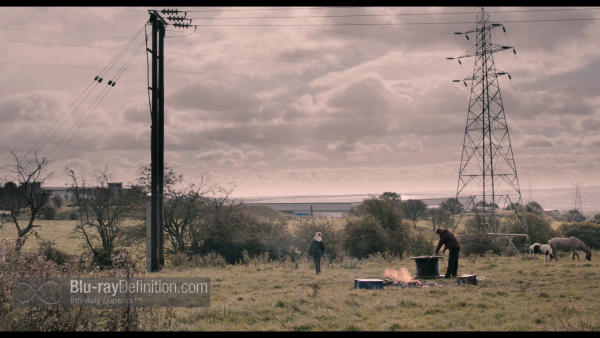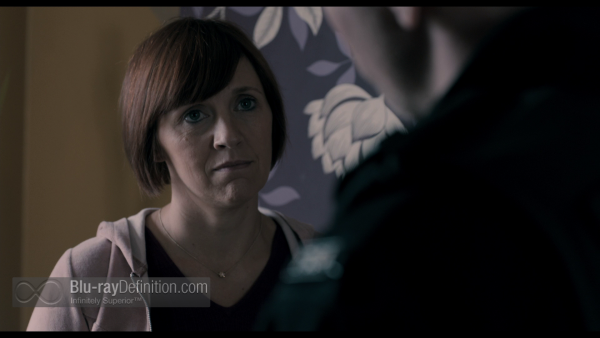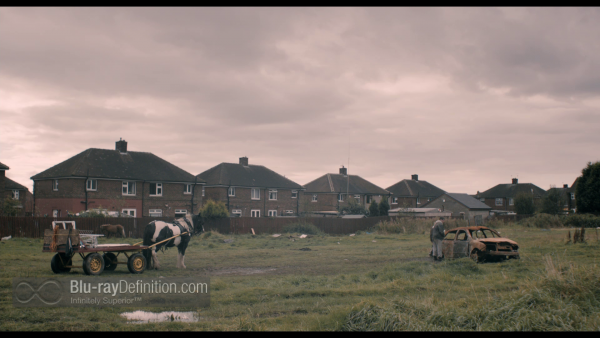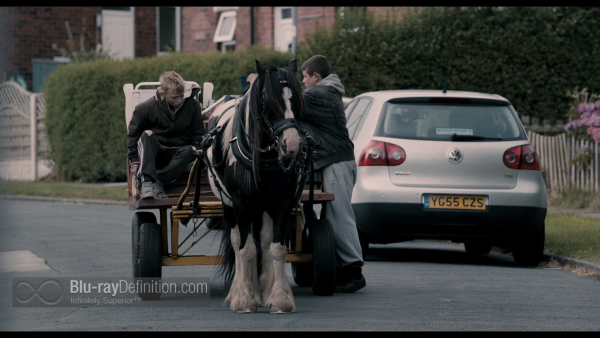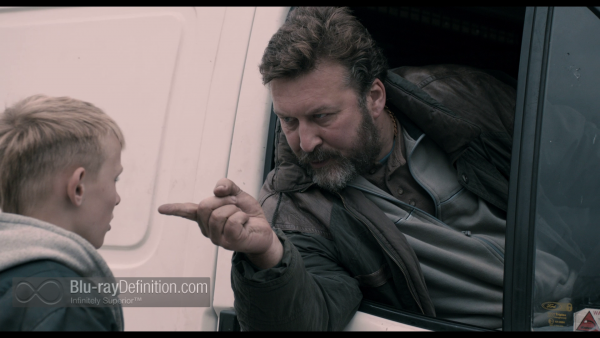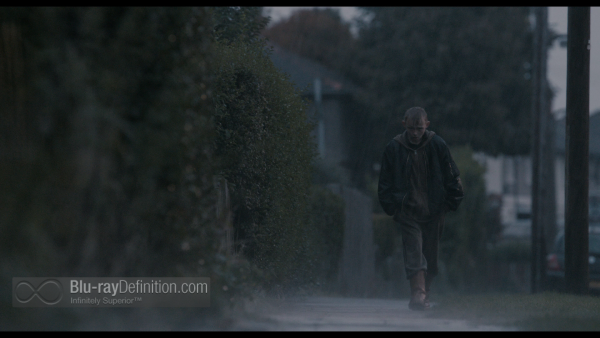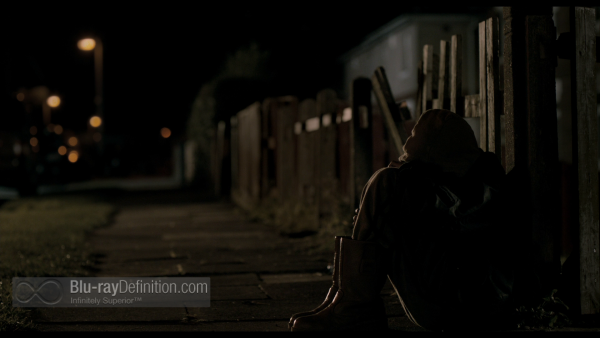 [amazon-product region="uk" tracking_id="bluraydefinit-21″]B00G3BVTRS[/amazon-product]