– –
The Film
[Rating:3/5]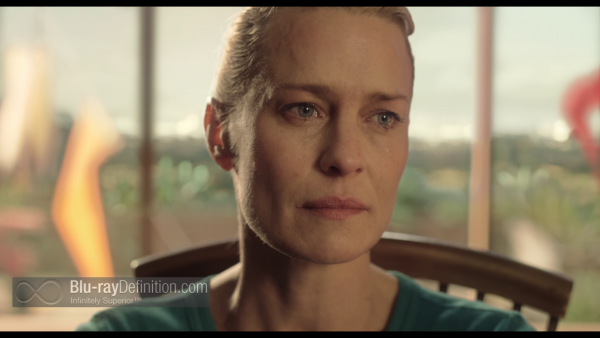 Writer/director Ari Folman (Waltz with Bashir) adapts Stanisław Lem's dark science fiction novel The Futurological Congress into an unrecognizable acid trip that acts as a treatise on the direction of the modern entertainment business with The Congress.
Robin Wright (TV's House of Cards; Forest Gump; The Princess Bride) in a fictionalized version of herself plays an out of work actor who can no longer find work because all the major studios now consider her too capricious and unreliable. Living a quiet life with her two children, including a son, Aaron, suffering from a progressive medical disorder destroying his sight and hearing, Robin is brought one final, unusual offer from Miramount Studios by her manager Al (Harvey Keitel; The Grand Budapest Hotel; Moonrise Kingdom). The actor agrees to be digitally scanned and, for a large sum of money, sell the rights of her digital image to the studio so they can use computer-generated versions of her in films. She will no longer have any claim to herself, to her name, or to the use of her image.
Years later, the company has developed a new technology that will allow anyone to consume a drug and transform into her. Robin is strong-armed into agreeing to a new contract to allow for this process, but she also speaks at the new Miramount Futurlogical Congress – in a strange, hallucinogenic animated world where people can generate whatever imagery or thoughts come to their minds. Her railing against this new technology on stage at the Congress causes a violent revolution and she is forced into cryogenic stasis, only to wake up years later, where the entire world has been taken over by this hallucinogenic animated state.
Folman's film is ambitious, for sure, and visually beautiful without a doubt, but whether or not it is effective is up for debate. A film in two strict halves, the live-action half and the animated half of the film feel very incongruous. In the beginning, we begin to feel a sympathy toward this washed up actor, "Robin Wright" who has become a pariah in Hollywood and is thrown this bone by Miramount (a portmanteau of Miramax and Paramount). The film flips into a strange acid trip where time, space, and even physics become meaningless, and the distance the animated world places between us and this new Robin Wright removes any sympathy we may have had for her.
It's also an odd thing to impose a dark political satire onto the world of Hollywood, making studio executives seem like totalitarian dictators who are poisoning the population with hallucinatory drugs. When the sociopolitical twist of what is really going on behind all the animated wonderment is revealed near the end of the film it becomes more difficult to make sense of everything we have experienced.
The Congress also stars Jon Hamm (who lends his voice), and Paul Giamatti.
Video Quality
[Rating:4.5/5]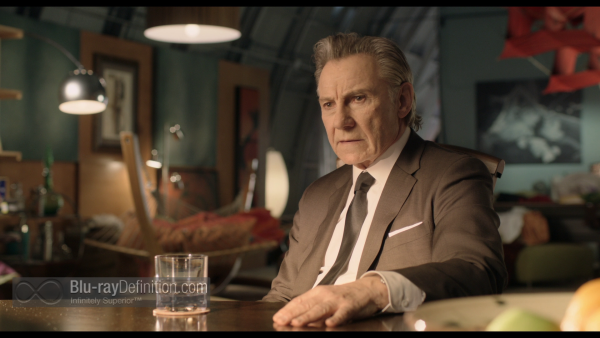 The Congress is given a magnificent AVC/MPEG-4 1080p/24 encodement to Blu-ray that not only looks crisp and filmic, but also has a wonderful color palette courtesy of the animated portion of the film. The live action first half of the film offers up strong contrasts, natural flesh tones, nuanced shadows, and 3D textural information. When the film switches over to animation, we see rich colors, sharp line art, and an organic filmic quality is retained.
Audio Quality
[Rating:5/5]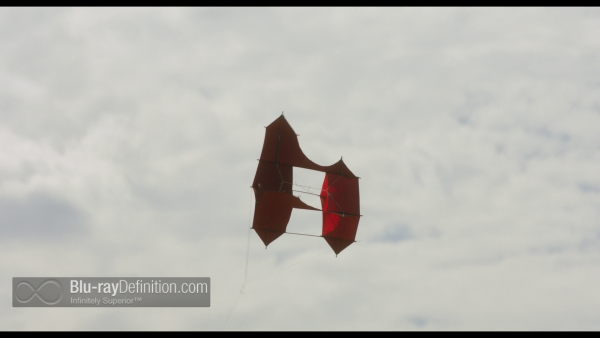 The Congress ran in equipped theatres with a Dolby Atmos soundmix, but here it gets a very good English DTS-HD Master Audio 5.1 (48kHz/24-bit) soundtrack. It may not be quite as engrossing and surrounding as Atmos, but you will hardly miss it, especially during the film's second half, animated portion where atmospherics and discrete effects swirl around. Dialogue is clear and full throughout and we are also given some strong low frequency extension.
Supplemental Materials
[Rating:3/5]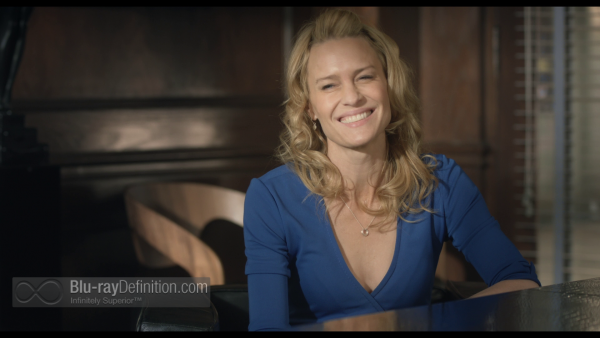 Digital Copy
Booklet with director notes, director Q&A, credits, and photographs
Audio Commentary with Director Ari Folman
Robin Wright at The Congress (1.78:1; 1080i/60; 00:09:26)
:30 Spot (1.78:1; 1080i/60; 00:00:33)
Drafthouse Films Trailers
The Definitive Word
Overall:
[Rating:3.5/5]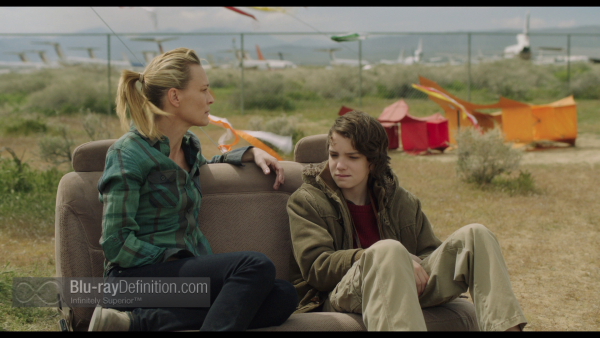 A dark political satire turned into a scathing criticism of the escapism of the entertainment industry, The Congress is a good idea somewhat mishandled. There is a lot here to like, like the beautiful imagery and the incredible performance from Ms. Wright, but Ari Folman loses his directional way and the film becomes a bit confused and unbelievable.
Additional Screen Captures
[amazon-product]B00LOCLD2W[/amazon-product]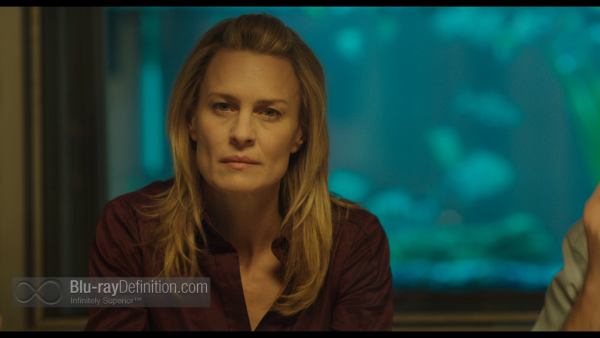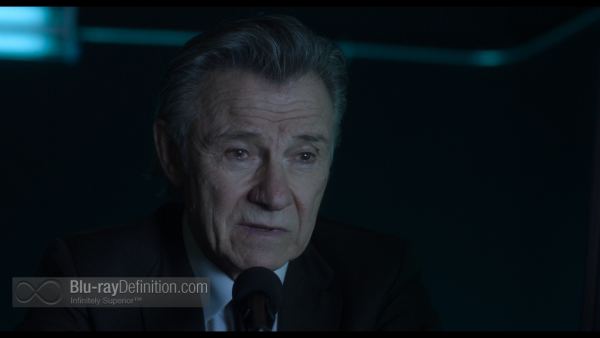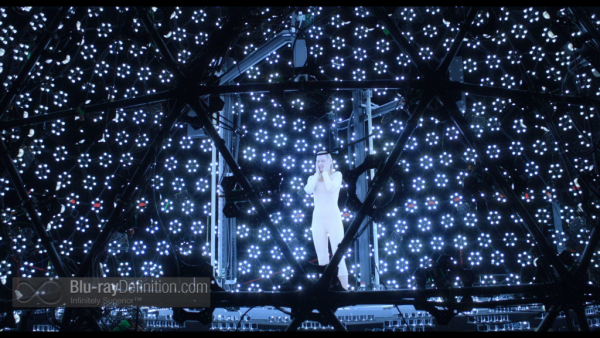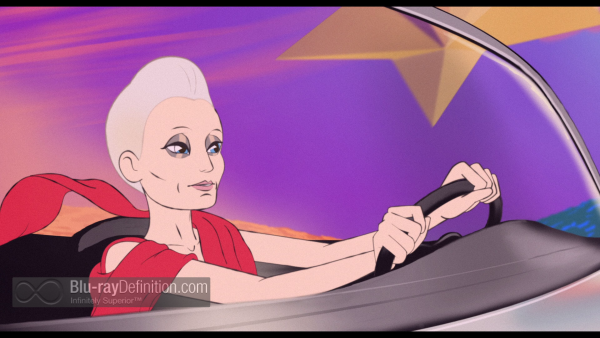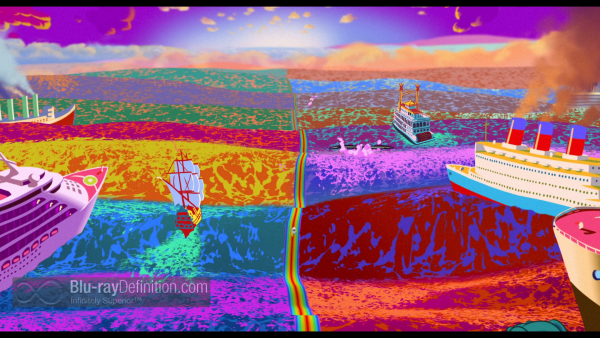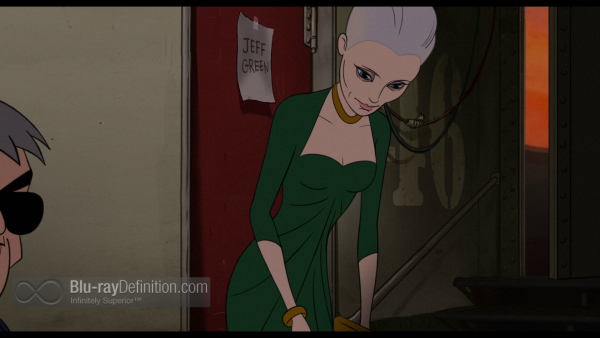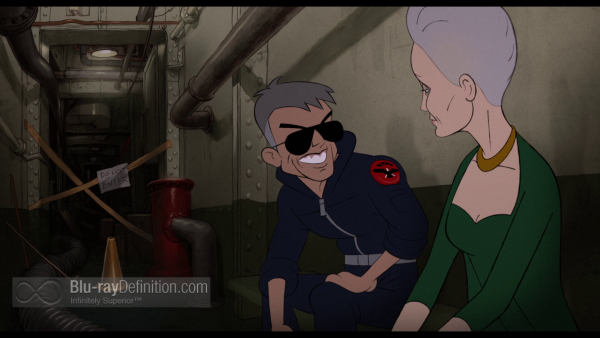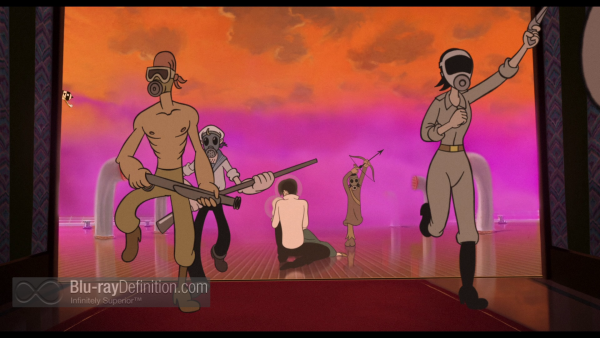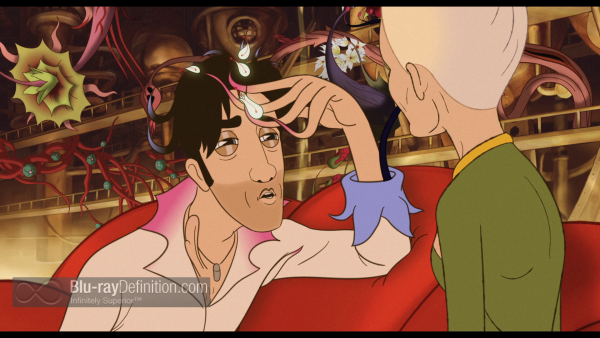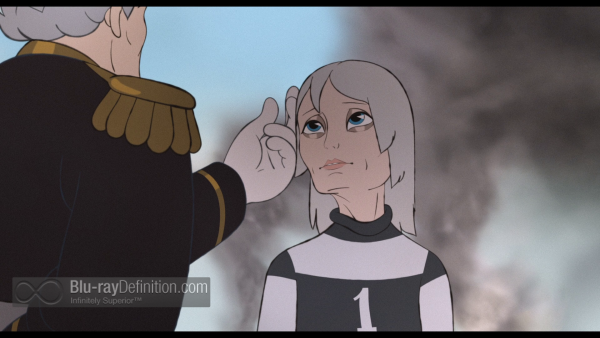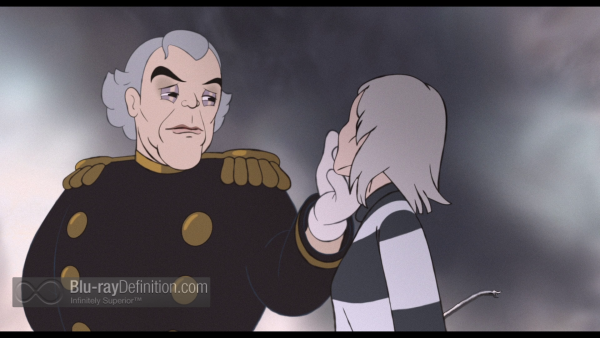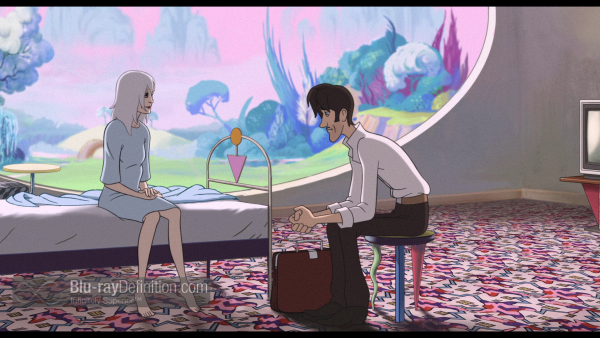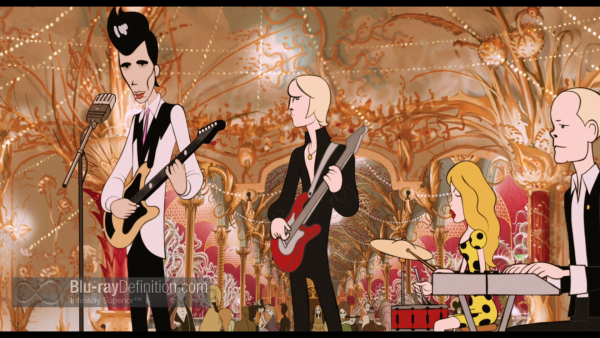 [amazon-product]B00LOCLD2W[/amazon-product]