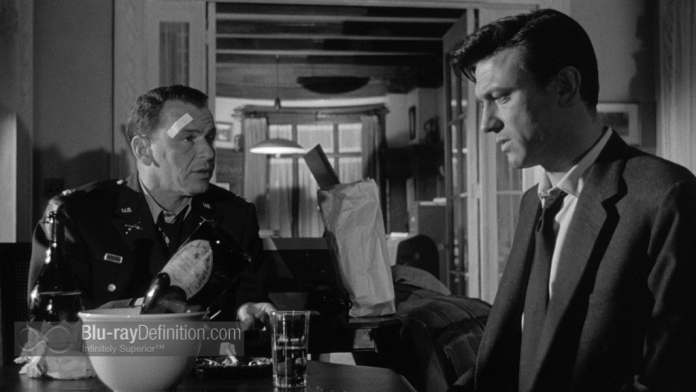 – –

The Film
[Rating:5/5]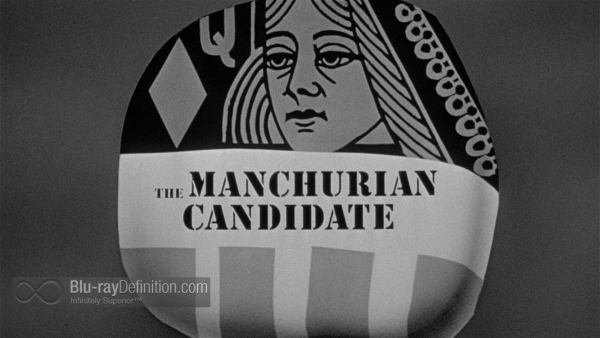 A remarkable Cold War commentary, and arguably the high point of the director's career, John Frankenheimer's chilling 1962 film The Manchurian Candidate was surprisingly forward looking for its time, mixing its themes of brainwashing, global espionage, and political assassinations, despite its decidedly Cold War paranoia.
The story starts during the Korean War in 1952 as a group of American soldiers are relaxing in a bar in Korea when their commander, Sgt. Raymond Shaw (Laurence Harvey), arrives to inform them all they are back on duty. They are none too happy about the news, and none of them seem too close to Shaw either given his immediately recognizable aloofness. While on duty, Shaw and his men are ambushed by Korean troops. Months later, we see Shaw arriving home in the States to a hero's welcome and receiving the Congressional Medal of Honor, but something is awry. Several of the men who served under Shaw are beginning to have terrible and strange nightmares about their time in Korea, and even more perplexing, they all refer to Shaw as "the bravest, finest, most lovable man I ever met."
While all of the men are having troubles, it is Capt. Bennett Marco (Frank Sinatra) who begins to piece together what actually happens. It seems when the men were ambushed in Korea, they were kidnapped by a covert group of Chinese and Russian military operatives and brainwashed. Shaw, in particular, was turned into an assassin willing to kill anyone at anytime if given a certain trigger, and they plan on using him to plant an operative in the highest levels of the U.S. Government. Meanwhile, the unsuspecting Shaw is having troubles of his own battling his overbearing mother (Angela Lansbury) who wants to leverage his status as a military hero to help her second husband, Senator John Iselin (James Gregory). Iselin is a McCarthy-esque bumbler who uses fear of communists to his advantage in order to rise in the ranks and gain the nomination for Vice President.
Groundbreaking, tense, and even frightening at times, Frankenheimer uses everything to his advantage in this film, including an optimal cast, such as Frank Sinatra, cast against type, laying down one of the strongest acting performances of his career, and Angela Lansbury as the almost devilish and conniving political mastermind. The George Axelrod screenplay from the Richard Condon source is taut and concise, with every twist perfectly timed and easily followed. No turn here feels out place or too silly to fathom. Even the cinematography from Lionel Lindon, often angular and close, generates a claustrophobic sense of fear and desperation or a perpetual heat or night terror.
While the film is rooted in the Cold War, the idea of political machinations, secret backroom deals and things beyond our control still resonate into our current time.

Video Quality
[Rating:4/5]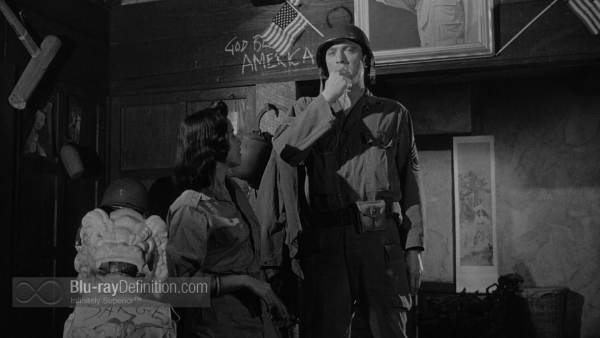 The Manchurian Candidate arrives on Blu-ray in a AVC/MPEG-4 1080p transfer from Arrow that they label as "transferred from original elements by MGM". While one can spot some slight blemishes in the source like small scratches, it is overall a pleasing effort with little dirt or debris, a good bit of detail and strong contrast. There is a layer of grain retained that sometimes wavers and shows a bit of film softness, but there's no noise or excessive edge enhancement to worry about, although some spots do look to be sharpened ever so slightly, with just some hints of haloing.

Audio Quality
[Rating:3.5/5]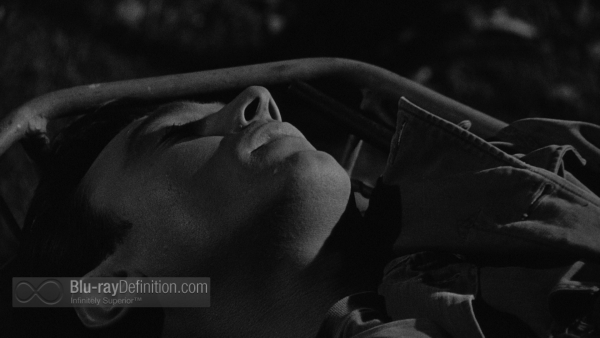 The original monaural soundtrack is supplied in LPCM 1.0 (48kHz/24-bit). While it is inherently boxy and somewhat lacking in range, both dynamically and frequency-wise, the sound is relatively clear, with only the slightest hint of hiss and crackle. Dialogue is also completely intelligible.

Supplemental Materials
[Rating:3.5/5]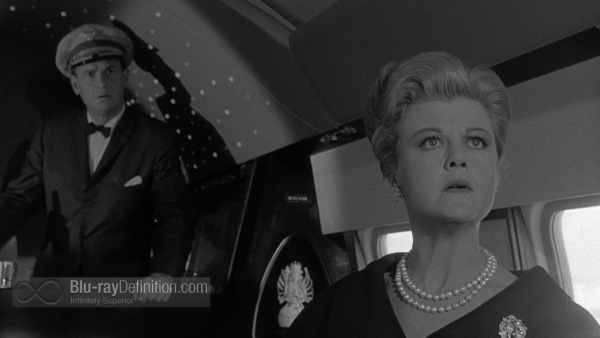 Commentary by John Frankenheimer
The Directors: John Frankenheimer (1.33:1; SD; 00:58:32) – Interview with John Frankenheimer, Frank Sinatra and screenwriter George Axelrod from the film's 1988 revival
Interviews:
John Frankenheimer, Frank Sinatra an George Axelrod (1.33:1; SD; 00:07:48) – Interview with John Frankenheimer, Frank Sinatra and screenwriter George Axelrod from the film's 1988 revival
Queen of Diamonds: Angela Lansbury (1.33:1; SD; 00:14:51) – An interview with Angela Lansbury
A Little Solitaire: William Friedkin (1.33:1; SD: 00:13:17) – An appreciation of the film by director William Friedkin (The Exorcist)
Theatrical Trailer (1.78:1; 1080p/24; 00:01:56)
Reversible sleeve featuring original and newly commissioned artwork by Jay Shaw
Collector's booklet containing new writing by Peter Knight (Conspiracy Culture) and Neil Sanders (Your Thoughts Are Not Your Own), illustrated with original production stills

The Definitive Word
Overall:
[Rating:4/5]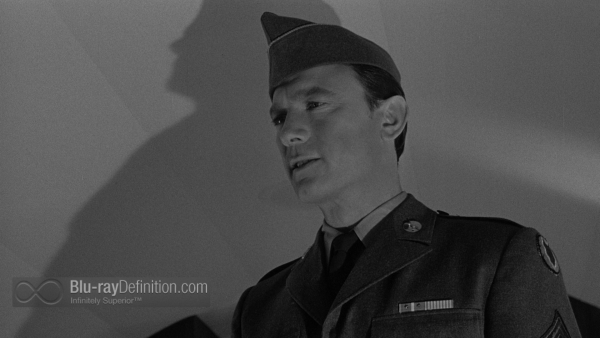 A tense, tightly woven Cold War thriller, The Manchurian Candidate is a classic that still resonates with audiences today, thanks to the superlative performances from its A-List cast, knowing direction from John Frankenheimer, and ominous warnings of dark forces operating beyond our control. Arrow's Blu-ray release offers up a fine high definition black and white rendering of this 1962 vintage film.
Additional Screen Captures
[amazon-product region="uk" tracking_id="bluraydefinit-21″]B00Q50GG66[/amazon-product]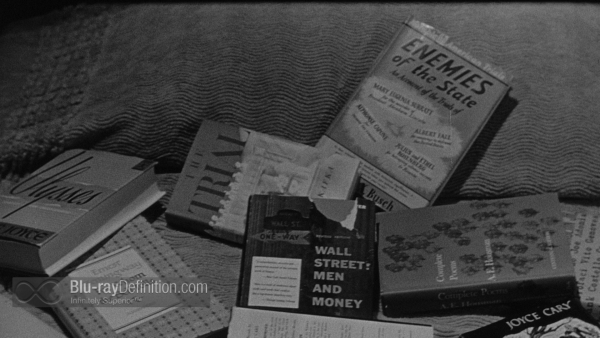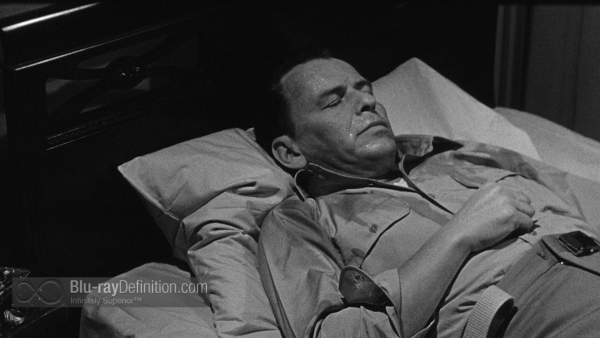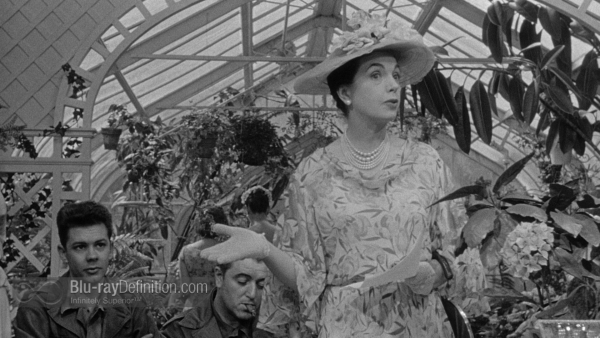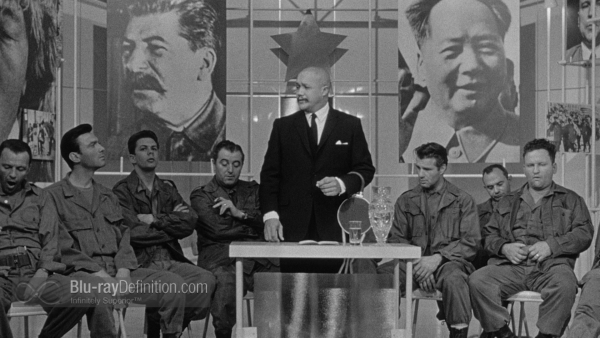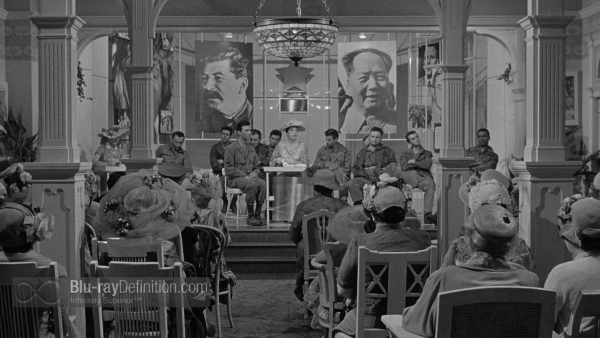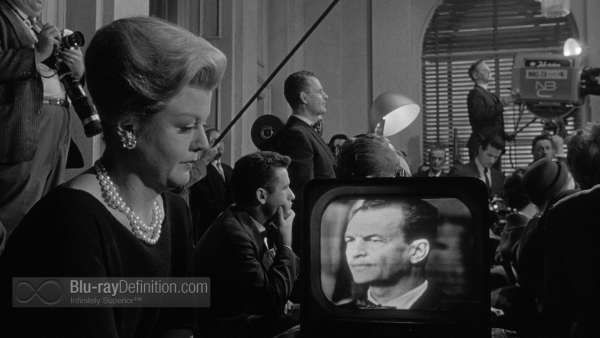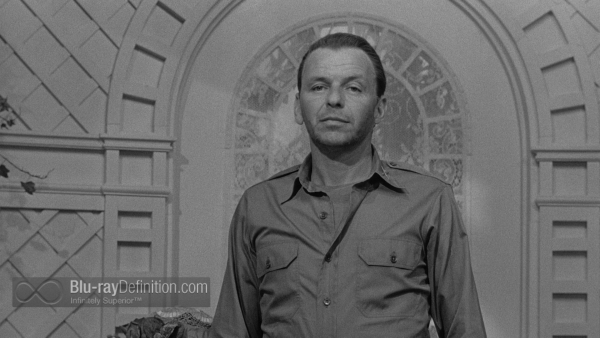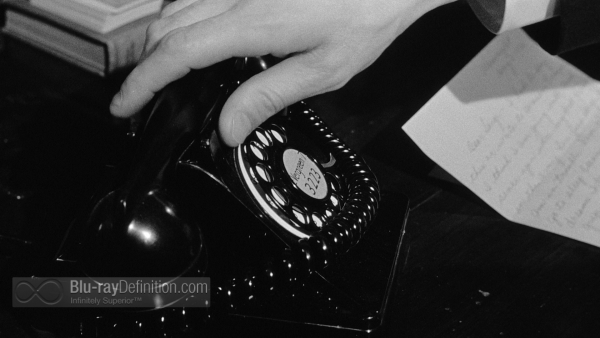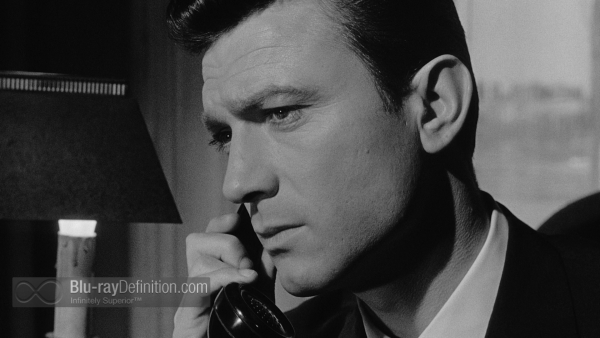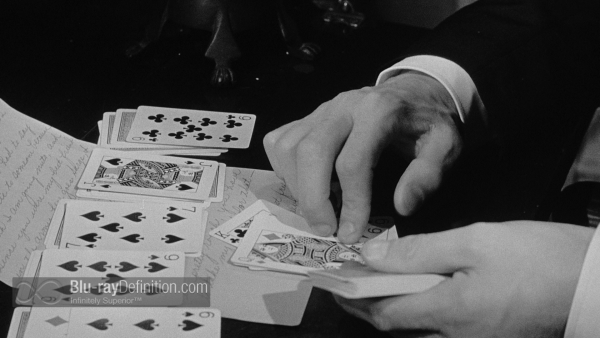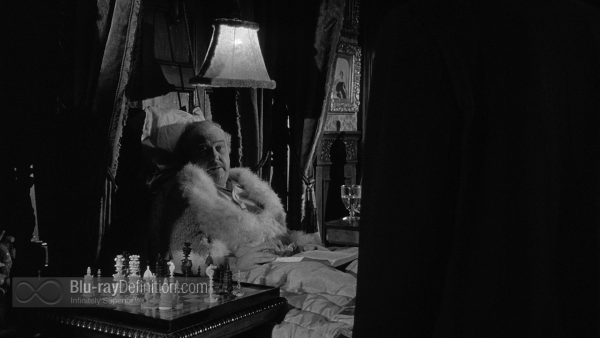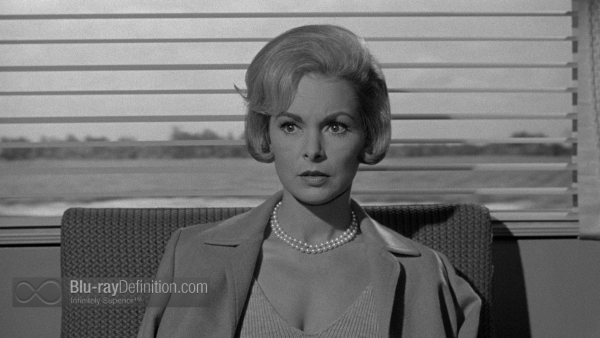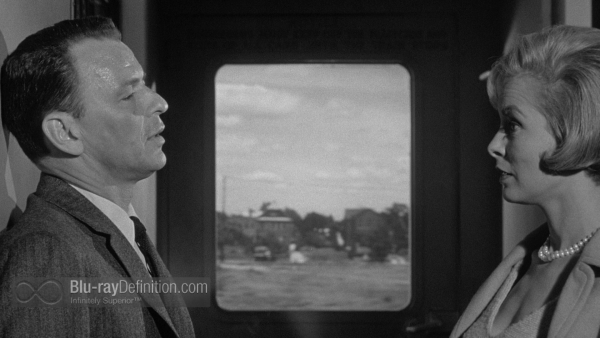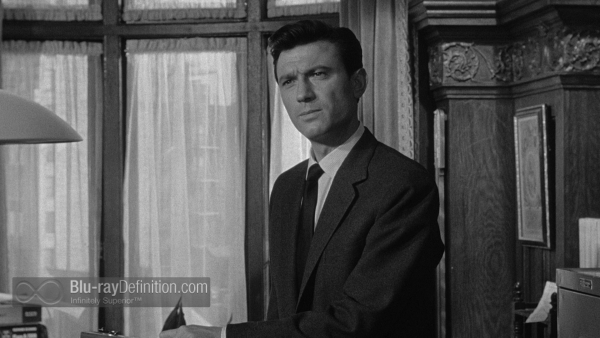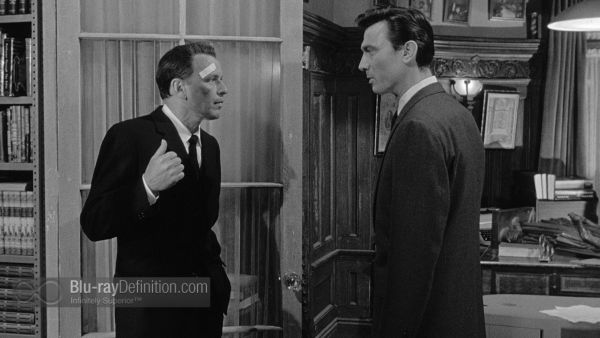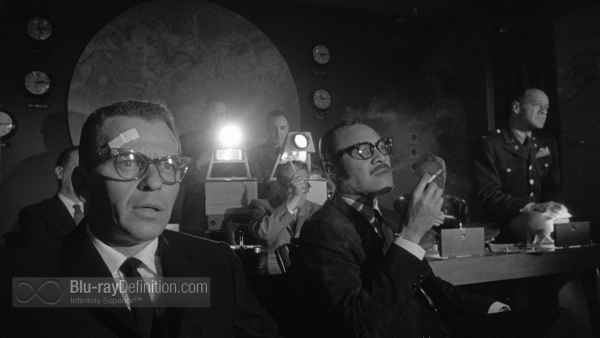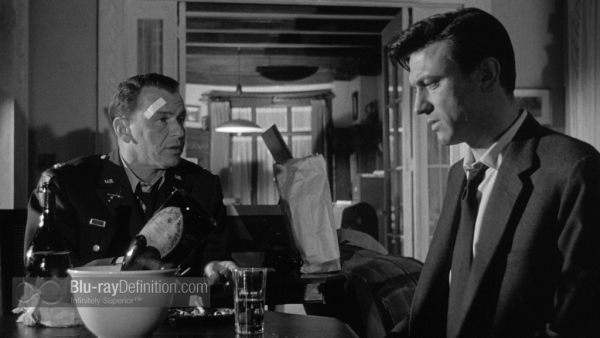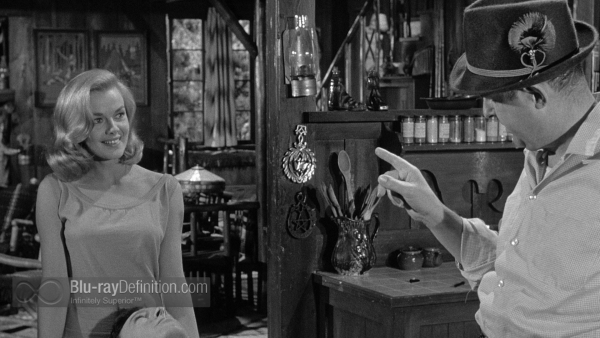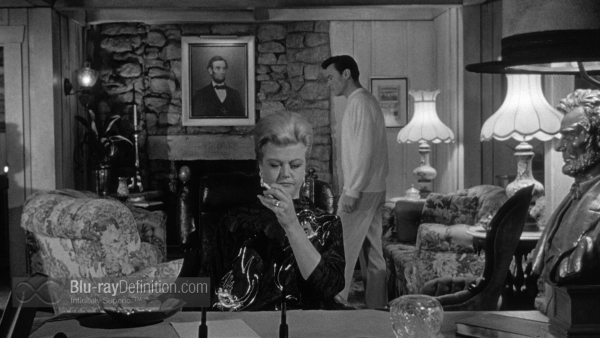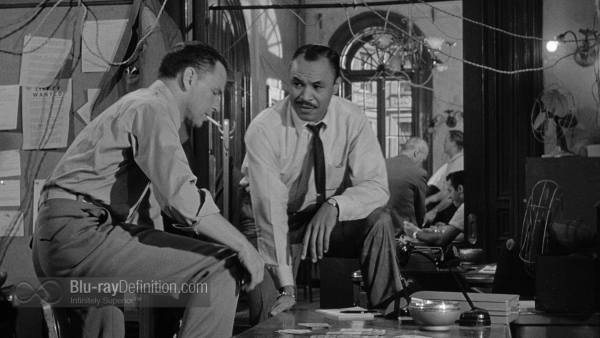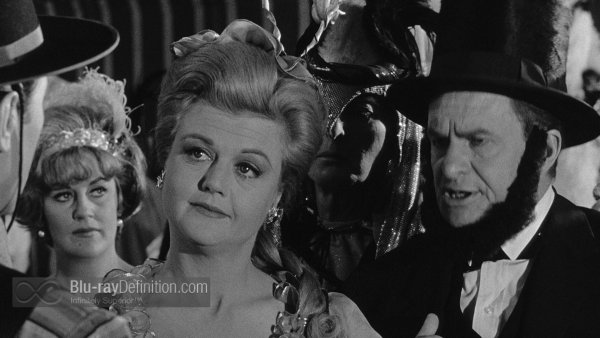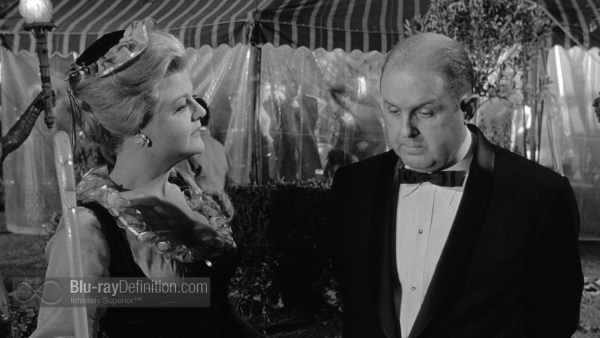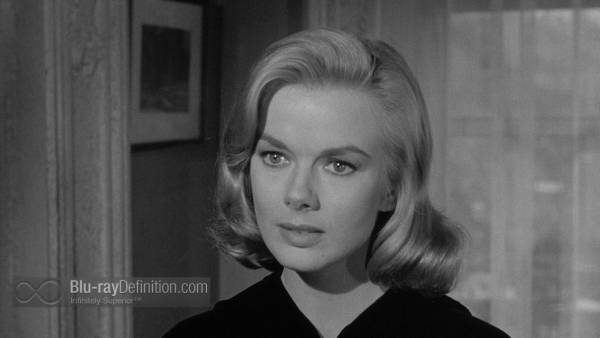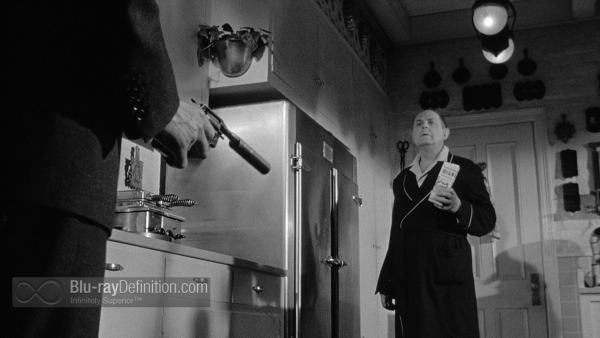 [amazon-product region="uk" tracking_id="bluraydefinit-21″]B00Q50GG66[/amazon-product]