If you're one of the early adopters who went out and purchased a 3DTV and 3D Blu-ray player you are most likely noticing the dearth of available content to play on your new gear. Outside of Cloudy with a Chance of Meatballs and Monster House from Sony, there have been no Blu-ray 3D titles commercially available. Everything else has been tied in to exclusive hardware deals. Coraline Blu-ray 3D and Ice Age: Dawn of the Dinosaurs Blu-ray 3D have been garnering extremely high prices on eBay as a result. Only recently has Warner announced six Blu-ray 3D titles to be made widely available with no exclusive hardware deals. There is also Disney's release of A Christmas Carol coming this holiday season.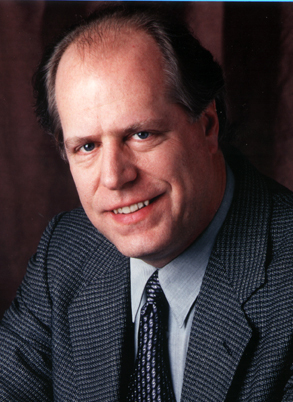 So, perhaps things are starting to brighten up for 3D proponents. Combining the forthcoming Blu-ray 3D releases of theses popular theatrical films with broadcast 3D content like ESPN 3D, which up until now has only been available to a limited few, mainly DirecTV viewers, things are looking up.
Now audiophiles who are inclined towards 3D can also rejoice. AIX Records, one of the leading audiophile labels recently released their first of what the label calls a "3D Music Album," Goldberg Variations Acoustica. AIX Records, a leader in audiophile recordings, has been at the forefront of combining high-resolution audio and video on their releases for years. A couple of years ago I had the opportunity to interview AIX Records' founder and President Mark Waldrep when the label was just in the process of launching their Blu-ray releases. With the advent of Blu-ray, AIX was finally able to combine high-resolution audio with high-resolution video.
Now, they have taken it one step farther by moving into the realm of 3D, allowing viewers to be even more a part of the action. Combining the AIX "stage mix" (a surround mix mixed from the perspective of being on the stage amongst the performers) with the 3D video of the recording session, one can almost feel a part of the action.
Mark Waldrep was kind enough to grant TheaterByte an interview, talking about the label's move into 3D, his thoughts on the technology and more. Below is that interview:
TheaterByte: The last time I had a chance to talk to you a couple of years ago, you were just getting the AIX Blu-ray releases off the ground, what a difference a couple of years makes. Here we are knee deep in the 3D thing, did you ever think AIX would move in that direction so quickly?
Mark Waldrep: I've known for years that high definition video would be the perfect complement for our HD surround music recordings and we've been shooting in HD for over 5 years. However, we've been unable to deliver the HD video and HD audio on the same disc until the arrival of Blu-ray. Then the buzz about 3D started about a year ago and I knew that it would be an amazing enhancement to our concept of "private performances" in your own media room. I did some research into 3D earlier this year and was initially dismayed at the production complexity and costs. However, with the generous support of Panasonic and Netblender, we were able to shoot 6 programs, post them and author Blu-ray 3D titles within the span of about 3 months. I like being ahead of the pack — especially when the technology is so amazing. It's much better than I ever imagined.
BD: The Goldberg Variations Acoustica release was encoded at 720p rather than 1080p; was this done consciously to optimize for the audio side of the audio side of the equation, or was there some other reasoning behind this?
MW: The specifications for video streams for delivery on Blu-ray 3D don't include 1080p at anything other than 24 fps (23.98 fps). I didn't want my stuff to look like film and I also wanted to make sure the we were compatible with on air broadcasts, so we shoot at 29.97. The post-production process required us to adopt 720p and it's worked out great. The video looks fabulous.
BD: I know AIX has some further 3D titles forthcoming, do you want to talk more about those? Is 3D something that AIX is going to focus more on in the coming years?
MW: We're pushing the concept of "3D Music Albums," which are recording sessions captured using HD audio and HD video in 3D. We spent 3 very long days at the live hall that we use (because of the gorgeous sonics and wonderful 9 foot Steinway piano) shooting 6 full albums in 3D and a few extra tracks, including Laurence Juber playing finger style acoustic guitar. The projects are Goldberg Variations Acoustica, Mark Chesnutt, Rita Coolidge, James Walker and Free Flight, Bryan Pezzone and The Old City String Quartet. Each project is unique with different musical genres well represented and very well performed. We've assembled a 3D Music Album sampler that will be finished by the end of September that will give a tease of each title. The next one due out in September is The Old City String Quartet playing Mozart. This award-winning classical ensemble playing in 3D is really terrific; a whole new level of involvement.
BD: Do you see AIX continuing 3D production beyond Panasonic's initial involvement with these first several titles?
MW: AIX Records plans to continue shooting and releasing 3D Music Albums beyond the initial 6. The format will continue to evolve and AIX Records plans to continue pushing the envelope of quality, both technically and musically.
BD: Will the future 3D titles contain any 2D program or will they remain 3D-only?
MW: All of the titles are compatible with both 2D and 3D players and displays, including the Goldberg Variations Acoustica disc. The left eye is displayed on 2D machines or you can turn off the 3D version using by switching off the glasses on the 3D TVs. It's important that both version be available on every disc we release. All of our new titles are also being authored in HDMV rather than BD-J because of the incompatibility of BD-J on the soon to be upgrade PS3 systems.
BD: Are there any issues with where 3D playback is right now that you have any problems with?
MW: It's challenging to shoot, post edit and encode/author for BD 3D — I've not taken a day off all summer — but, the results are well worth the effort. The age of 3D at home is upon us. I just hope it includes more than just movies, sports, live concerts and beautiful scenery. The idea of presenting music using this technology is something that AIX Records is uniquely qualified to do given our experience with audiophile HD surround audio and HD video.
—-
TheaterByte would like to thank Mark Waldrep for taking the time to answer our questions and wish AIX Records well in their future endeavors.
Related articles:
More information: