Denon held a special press event in New York City this week to unveil their new product line for 2010/2011 and Blu-rayDefinition was in attendance. Among the numerous products revealed were two new universal (BD/DVD/CD/SACD/DVD-A) Blu-ray players, which Denon says will be firmware upgraded this autumn to be 3D-compatible.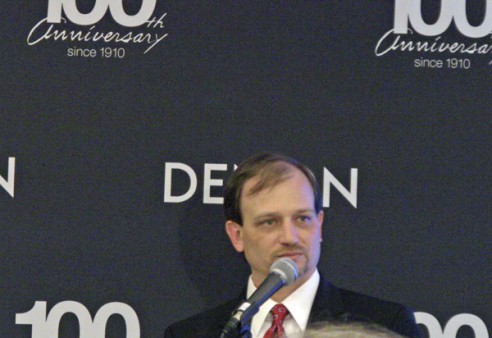 The new Denon DBP-2011UDCI (SRP: $799, Aug.) and DBP-1611UD (SRP: $399, June) models join the DBP-4010UDCI (SRP: $1,999) and DVD-A1UDCI (SRP: $4,499) universal Blu-ray Disc players in the company's line of Blu-ray components, which also includes the S-5BD BD/Receiver (SRP: $1,799), a single-component that combines a 5.1-channel surround sound receiver with an advanced Profile 2.0 Blu-ray player that Denon announced in January at CES.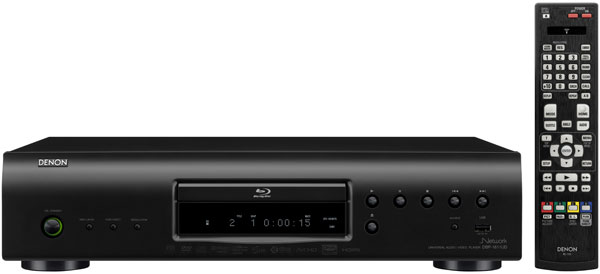 Both the DBP-2011UDCI and DBP-1611UD will feature HDMI 1.4a for 3D compatibility, network content from the cloud such as NetFlix and YouTube with the possibility of other services being added in the future, and DLNA 1.5 certification. Of course, both players also feature everything one would expect from a brand new, fully-featured Blu-ray player: full decoding of Dolby TrueHD and DTS-HD Master Audio, BD-Live, BonusView, 1GB of onboard memory for BD-Live playback, and a USB connector for additional external memory for media and BD-Live content. The step-up DBP-2011UDCI model features the latest Anchor Bay Technologies decoding Engine and Scalar, as well as all-new Burr-Brown 32-Bit/192-kHz audio DACs on all channels.
Additionally Denon announced that all of their disc players moving forward would be "universal," meaning that they would be capable of playing Blu-ray, DVD, CD, and the audiophile formats SACD and DVD-A.
More information: