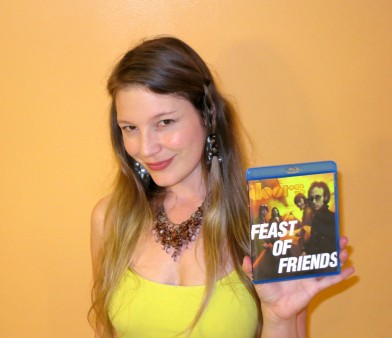 Feast of Friends is exactly what you might expect from a film created by The Doors about The Doors. Funded by the band themselves, this eclectically arranged footage is a collectors dream come true.
Primarily filmed in 1968, this hodgepodge collection of footage supplies the viewer with an all access pass. In a chummy carefree setting you'll feel like a fly on the wall as you follow the The Doors, onstage, backstage and off. In this unique documentary, fans can really get a feel for the band that created the hit songs, "Hello, I Love You" and "Strange Days."
Though this documentary lacks any real narrative, it still manages to capture the true essence of The Doors. Scenes are strung together in an intimate fashion, making it feel more like a home movie than a film with an intended audience.
Lead singer Jim Morrison summed it up best. "It's a fictional documentary," says Morrison to the camera. "I can't say too much about it because we're not really making it, it's just kinda making itself." And that's what it feels like, a guy with a camera following the band as they go about their rock star lives. But it wasn't just a guy with a camera: it was Paul Ferrara.  Close associate of the band and a semi-known photographer, Ferrara is also known for directing the 1969 Jim Morrison feature "HWY: An American Pastoral."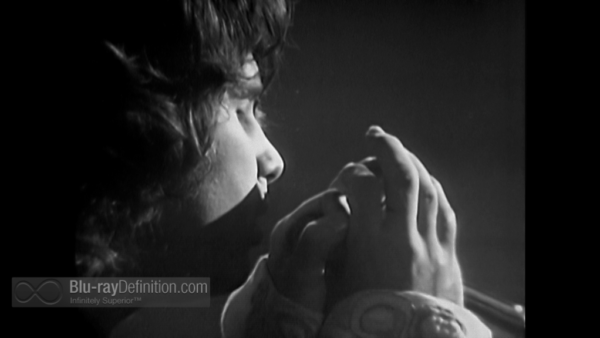 Some believe their rapport contributed to the candid feel of the footage. It took the delicate touch of an insider to capture those intimate moments of reality.  And it's those moments, when the guys are playing poker, or hanging out while Morrison pounds away at the piano like a lunatic that reveal a rarely seen side of the mysterious band. Though this quasi-documentary was never finished, it's hardly noticeable due to the scattered format. If I weren't already such a Doors fan, something like this would not have appealed to me. I suspect, therefore, that this is one of those pieces only fans will enjoy.
Rumor has it that Jim Morrison kept the original film footage for Feast of Friends in a paper bag which he carried with him everywhere. Then days before his death he left it on a friend's doorstep. Or so the legend goes. But like most of the legends that surround Morrison, it's hard to decipher truth from fiction. Many fans claim grainy bootlegs of the film have been circulating since the '70s. Rest assured those versions will soon be put to rest in favor of this upgraded version. No doubt fans will eagerly seek out this digitally remastered version of Feast of Friends.
VIDEO QUALITY
[Rating:3.5/5]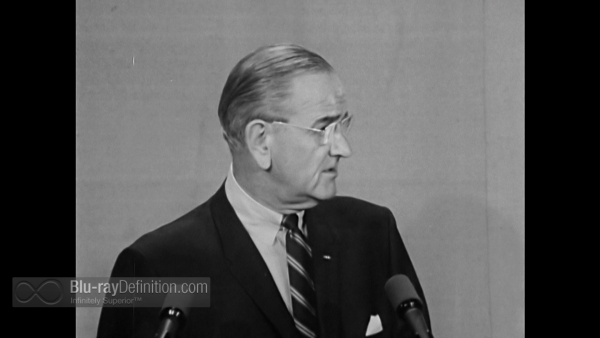 Feast of Friends is presented in an AVC encoded 1080p transfer in 1.33:1. This vintage footage has been revived with color correcting and filters that "clean" it up by removing some of the grain. Considering this was sourced directly from the negative, it is remarkably less grainy than expected. There are still aspects of it, and the grain is not lost entirely, but overall they did a decent job on the clean up.
AUDIO QUALITY
[Rating:4/5]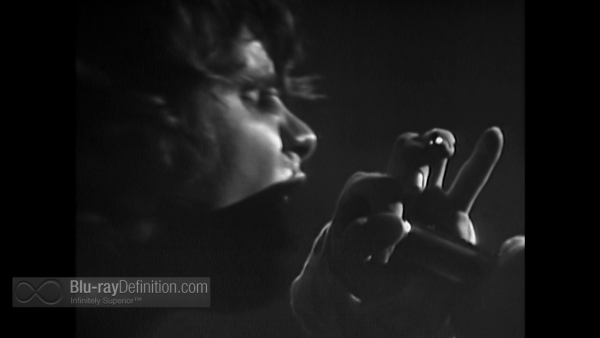 The remastered Feast of Friends soundtrack is now presented in both DTS-HD Master Audio 5.1 and LCPM 2.0. Remixed by legendary producer, Bruce Botnick, this mix was created with the same intimate care that the movie was. Botnick is well known for his work with The Doors and took over on Jim Morrison's last album L.A. Woman. Needless to say, this track couldn't have been in better hands. I imagine due to the nature of the original recording there wasn't a lot of room for improvement though it's clear they tried. I think fans will be delighted with the slightly upgraded audio.
SPECIAL FEATURES
[Rating:3.5/5]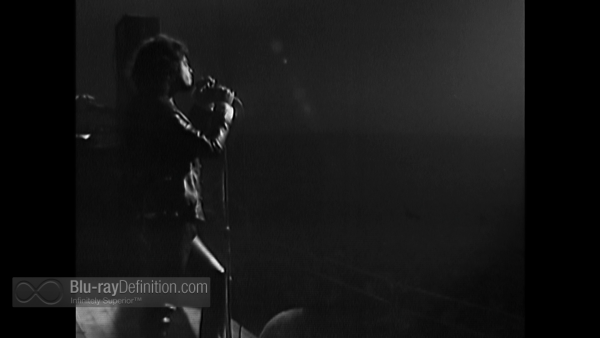 Feast of Friends: Encore — Thirty-five minutes of additional quasi-documentary footage, that should really just be considered part of the movie and not an extra. This is a must see.
The Doors Are Open — This was a made for TV documentary that I didn't enjoy nearly as much due to the subtle cynical tone it took, but then again, I am a biased fan.
The End — The band talks about doing a feature TV performance of "The End" in Toronto, which is also included. This was a very enjoyable segment.
Aurora Snow Says
OVERALL:
[Rating:4/5]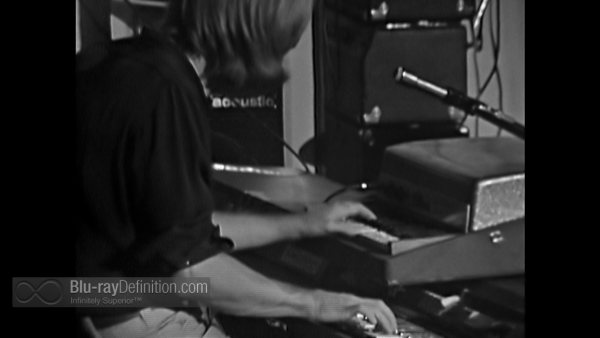 Again, as a fan I loved Feast of Friends, and for any collectors out there this is a must own. Forget those grainy bootlegs! Experience The Doors like never before. Venture out with them on this eclectic journey and witness them in their element, immerse yourself in their strange heady ways.
More Screen Captures
[amazon-product]B00O0MBP9E[/amazon-product]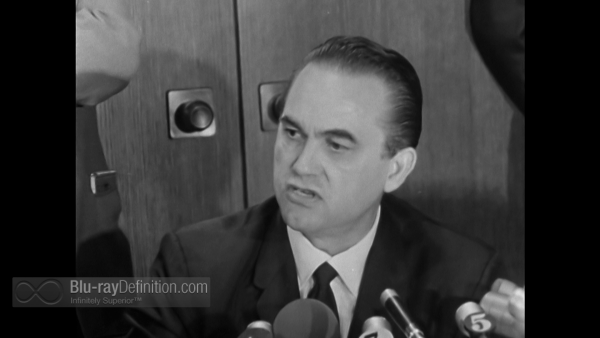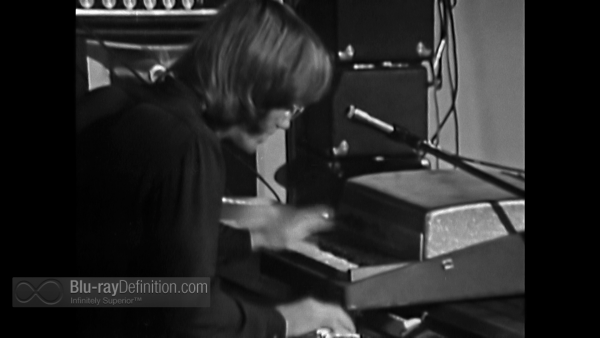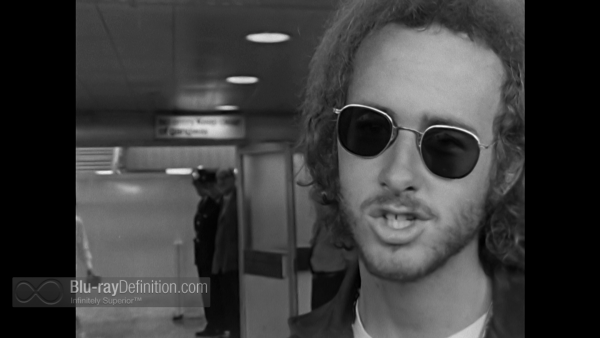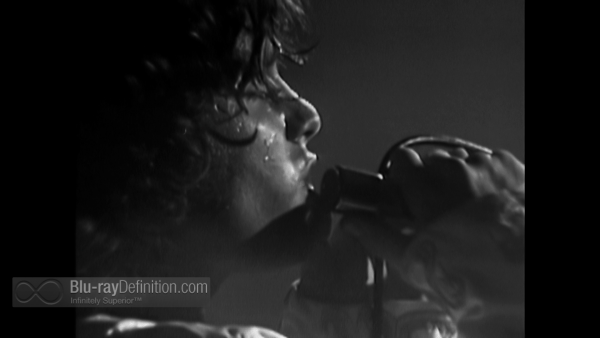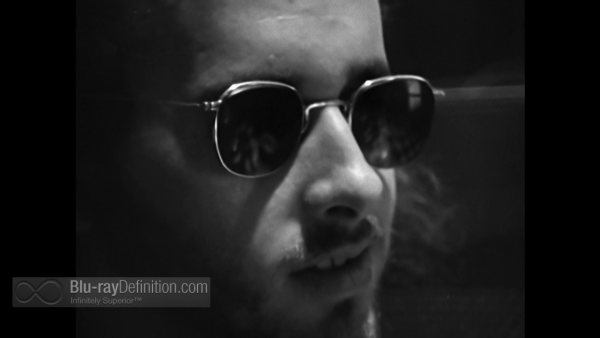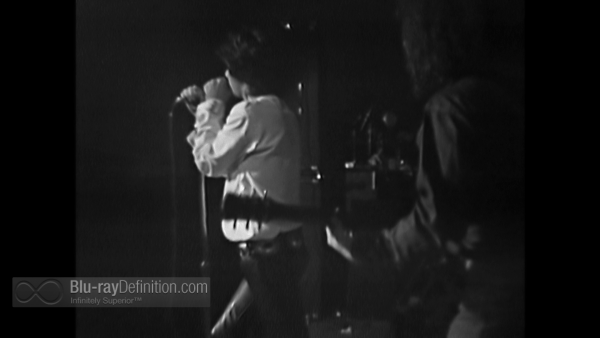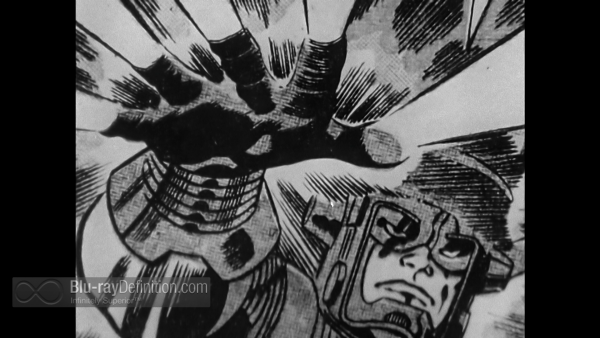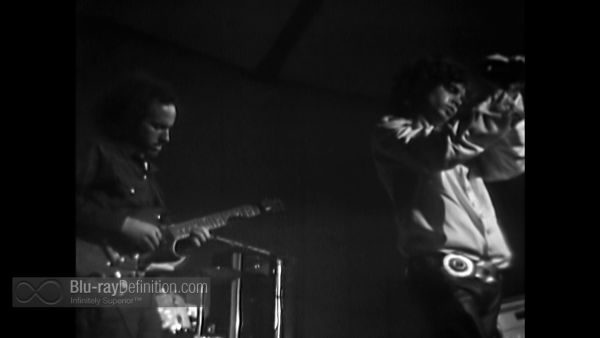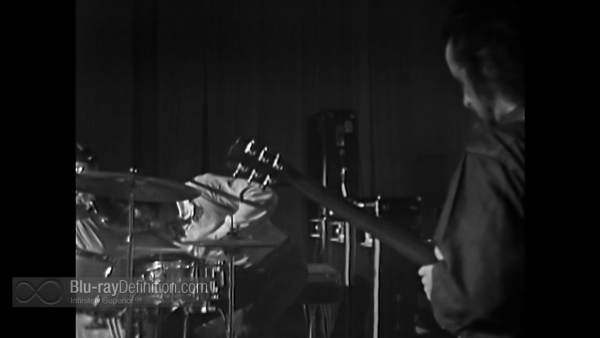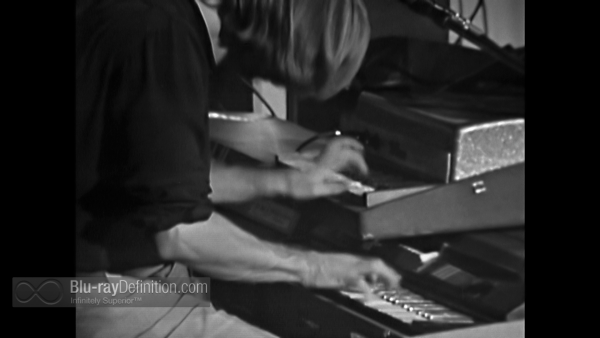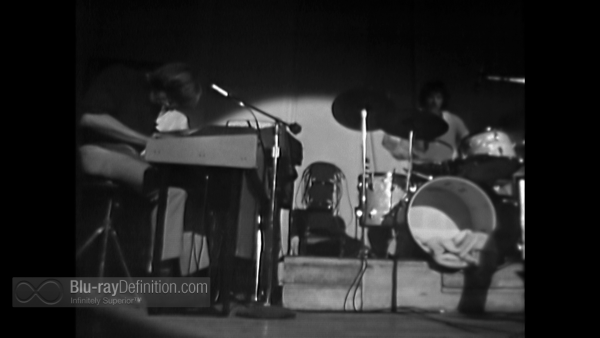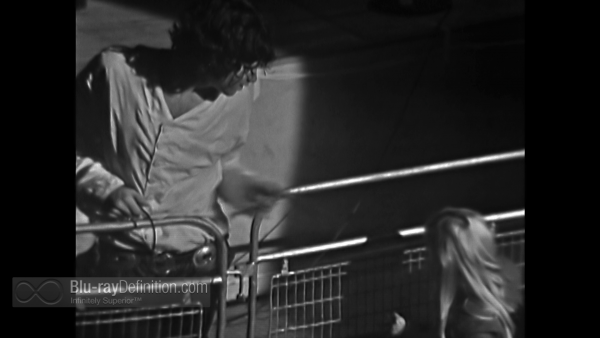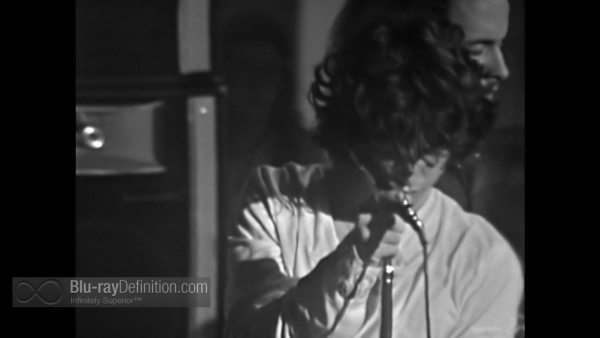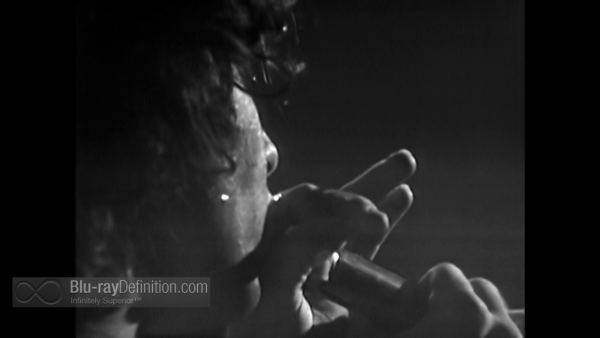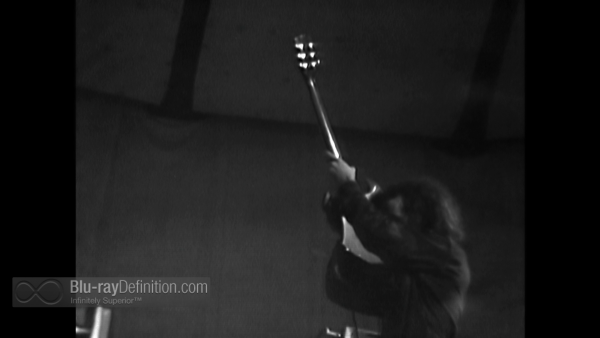 [amazon-product]B00O0MBP9E[/amazon-product]