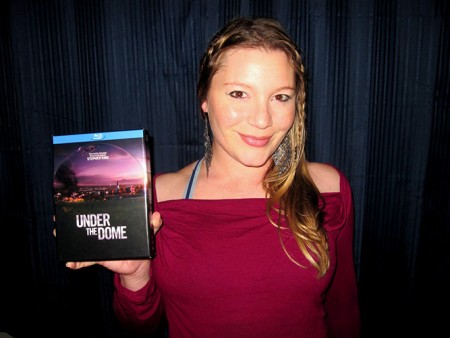 **Minor Spoiler Alert**
As a fan of the Under the Dome novel, I must admit to being a little disappointed in this series. It's a loose adaptation, and perhaps rightly so as the intent is to stretch the show out for several seasons. Perhaps the story could have more closely aligned with the book if it were done as a mini-series.
Trapped in their own world thanks to the sudden appearance of a gigantic transparent dome-shaped force-field, the people of Chester's Mill have been cryptically cut off from the outside world (including internet access and mobile phone use). The desperate townspeople scramble to save themselves from one another and their dwindling resources. A small group, made up of main characters, search for the truth in the chaos and stumble upon some eerie mysteries that provide more questions than answers. Though the story itself is fascinating, it isn't nearly as dark as the Stephen King novel it's based on, despite King himself pitching in behind the scenes.
In this case, the adapted for TV series has the creator's stamp of approval which should put fans at ease. As Stephen King points out in a letter to diehard readers on his website, "you'll see that most of my characters are still there, although some have been combined and others have changed jobs." King goes on to say that he approves of the changes made by Brian Vaughan and his team of writers. (Nice to know that the core concept of King's vision hasn't been lost despite having morphed into a slightly different story.)
Perhaps the biggest difference we'll be seeing in this series is the length of time the dome is up. In the book it was only up for a week, but now to stretch out the series the dome will have to stay in place for months to come. How that affects the townspeople and their dwindling resources will most likely lead to scenarios the book hasn't touched on.
The pilot, directed by Niels Arden Oplev, was the strongest episode of the season, it outshone every other episode that came after it. I wish Oplev had stayed on throughout the series as there was so much unrealized potential. The pilot presented the people of Chester's Mill on the first day the dome came down: who got caught outside or inside, who got cut in half because they were right on the line (a cow was severed in half in all of its gutsy glory), etc. It was well done, the characters made sense and piqued interest. There were strong emotional undercurrents ripe for exploitation if only the series could have followed in the footsteps of the pilot.
Like most series this has its heroes and the villains.
On the heroes side: reporter Julia Shumway (Rachelle Lefevre), new deputy sheriff Linda Esquivel (Natalie Martinez) and ex-military bookie debt collector Dale Barbara, referred to as "Barbie" (Mike Vogel).
On the villain end of things: Town leader and Councilman Big Jim Rennie (Dean Norris) and his insane son, James " Junior" (Alexander Koch).
Other noteworthy characters in this ensemble cast include: the on screen brother and sister duo of Joe McAlister (Colin Ford) and Angie McAlister (Britt Robertson), radio engineer Dodee Weaver (Jolene Purdy), radio DJ Phil Bushey (Nicholas Strong), the family from Los Angeles, daughter Norrie (Mackenzie Lintz) and her two moms Carolyn Hill (Aisha Hinds) and Dr. Alice Calvert (Samantha Mathis).
Big Jim (Norris) has a complicated relationship with both his son and his town. He says he wants what's best for the town, but really Big Jim wants whatever's best for him. (The way his character is written, he could have easily doubled as a slimy used cars salesman.) Unfortunately not all of the townspeople can see Big Jim for what he is, a power hungry councilman who will stop at nothing to be seen as head of the town. He might be the only person in town that doesn't want the dome to come down. Big Jim's son Junior (Koch), looks like one of the cool kids but acts like he should be institutionalized, one moment he's  keeping the peace and in another he's stalking his former captive, Angie. I suspect Junior's home life has contributed to his insanity over the years, though it isn't much of an excuse for his behavior. It's hard to predict what will set Junior off.
Joe is a level headed geek from Chester's Mill seeking answers while enjoying a new found bond with his quasi-girlfriend Norrie. Norrie seems to have adjusted abnormally well, considering she not only hails from Los Angeles but was on her way to a reformative camp. Whatever previous bad behavior she exhibited seems to have dissipated. Maybe the country air is good for her. Or maybe it's the dome.  I am not buying how well she adjusted, she's a city girl thrust not only into the country but also into a traumatizing situation. She should have had more issues than she does. Joe and Norrie have a strange connection to the dome, and often mutter "pink stars are falling" while having random seizures. These two have a lot of potential to be interesting characters, but the writing just isn't there. It falls flat.
Another potentially interesting pair are reporter, Julia Shumway and her love interest, ex-military man Barbie. Julia is a typical nosy reporter with a good heart doing her best to keep the respectable people of Chester's Mill informed. Barbie seems to be a changed man on the right side of the law despite having a secret sordid past. Both came across well in the pilot but then fizzled out as the series went failing to produce three dimensional characters. Their stories are underdeveloped and leave a lot wanting.
Several characters die in the first season, I won't spoil it by telling you who, but I will say that most of the characters are so underwritten that when they do depart there is no feeling of loss. I feel there could have been a strong connection between the viewer and these characters if only the writing was up to par. While this is a highly rated show on CBS it lacks some of the writing chops that created addictive hit shows on ABC and AMC.
Video Quality
[Rating:3.5/5]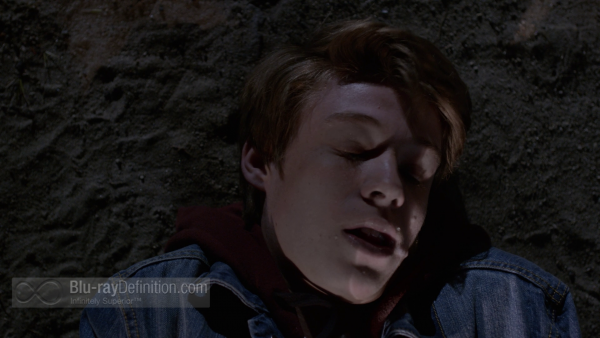 Under the Dome's HD provides a snappy almost fashionable look at the show. My favorite shots are in the woods, the trees practically leap off of the screen, so majestic in both detail and color. The texture of the bark and the way the leaves hang or blow in a gentle breeze create a gorgeous landscape thanks to the HD clarity. Bright colors radiate from the screen with a virtuoso not seen in darker scenes. A flatness tends to creep into the lower lit scenes, other than that the black levels seem to come off as moderately well done.  It's not enough to be distracting, but certainly enough to take notice.
Audio Quality
[Rating:3/5]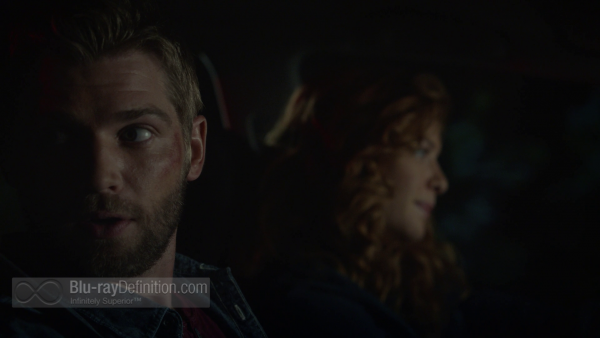 Under the Dome offers a DTS-HD Master Audio 5.1 soundtrack. It features consistent though occasionally flawed audio, there are several points when the actor's lips and audio are slightly out of sync. Thankfully the four disc series is not riddled with these errors. The ambient sound is well done, lending the viewer a sense of what it sounds like to be trapped inside an enormous dome. Most of the sounds come across as authentic, no over the top unbelievable audio. Well placed gunfire and nice audio on the crashes the dome causes. Overall not as immersive as other soundtracks but gets the job done.
Special Features
[Rating:3/5]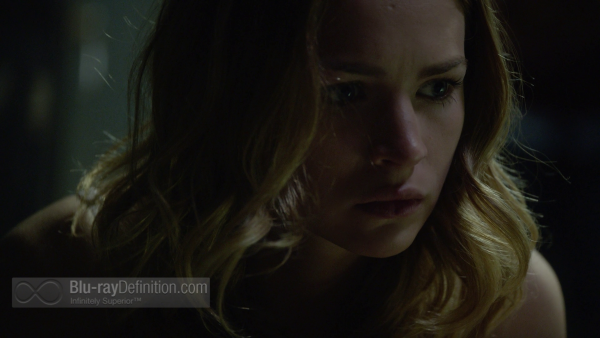 DISC ONE
Under the Dome: Filming the Pilot – cast, crew and even Stephen King himself discuss the creation of the pilot and what it was like to work with director Niels Arden Oplev. Fascinating extra that I really enjoyed.
CBS Launch Promos – a collection of promos that felt a little pointless.
DISC TWO
DISC THREE
DISC FOUR
Deleted Scene
Stephen King and Under the Dome – Stephen King and Michael Connelly discuss the challenges and themes presented in Under the Dome. King also explains what it's like to work with cast and crew and developing his novel for the screen. This is a must watch special feature for King fans.
Under the Dome: From Novel to Series- the challenges and details that go into adapting a novel for screen, particularly this one. What it's like to have Stephen King's input and approval to change the material to better fit the screen, etc.
The World of Under the Dome- a behind the scenes look at production, location, costume and set design.
Under the Dome: First Season- a look back at the first season, what it took to create it, the multiple directors and challenges of filming. The cliff hanger ending and a look at the series future.
Joe's Blog- in character blog entries courtesy of main character Joe McAlister.
Gag Reel- a short reel of imperfect, funny moments on set.
Aurora Snow Says:
Overall:
[Rating:3.5/5]
Not bad, but as a fan of the novel it's somewhat disappointing. Not the best Stephen King screen adaptation, but not the worst either. I am more excited about the second season since King is rumored to be writing the season premiere. If King becomes one of the regular writers, there may be hope for this show yet.
More Screen Captures
[amazon-product]B00DB867NM[/amazon-product]
[amazon-product]B00EC9UHZ8[/amazon-product]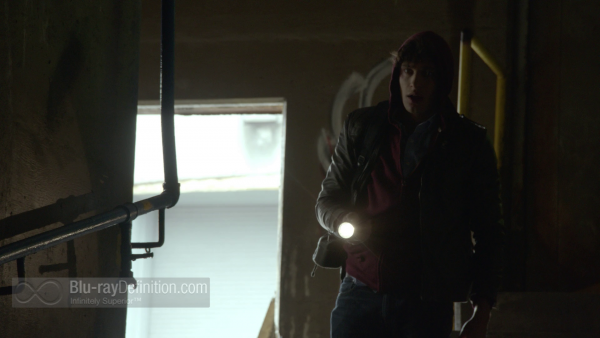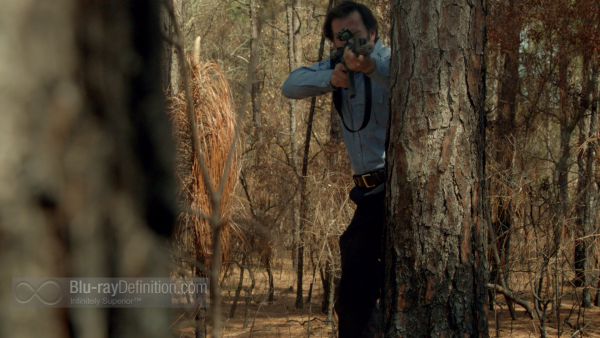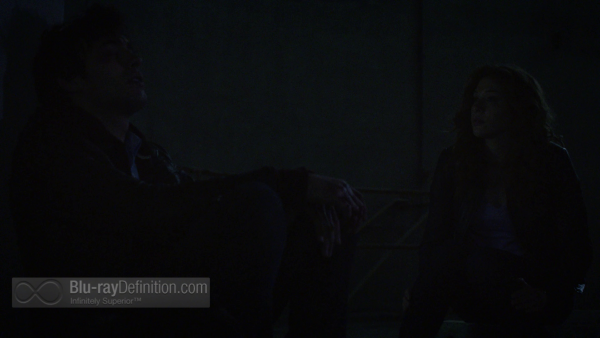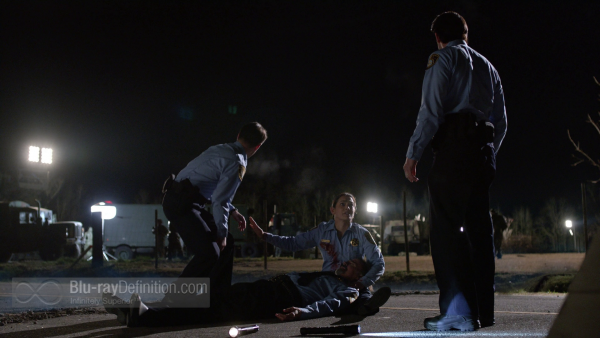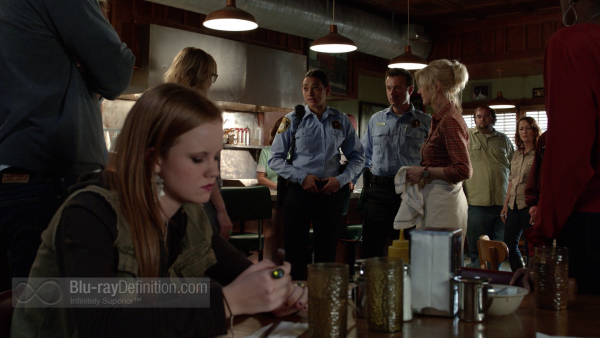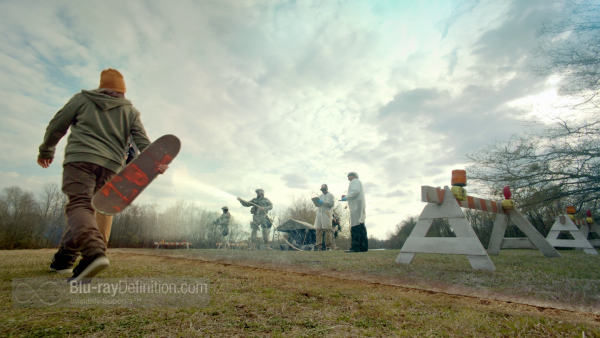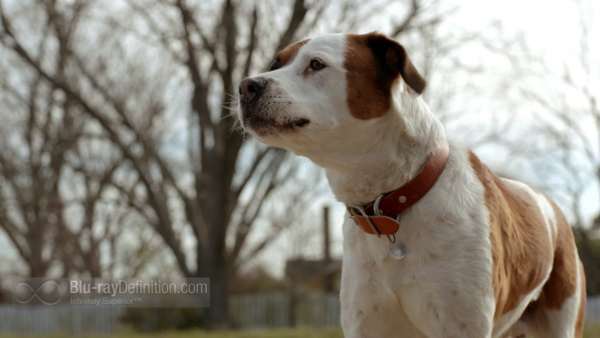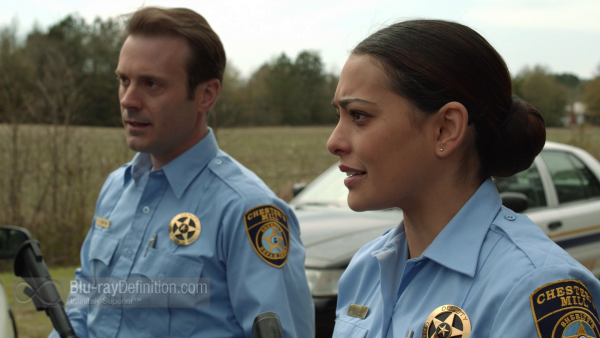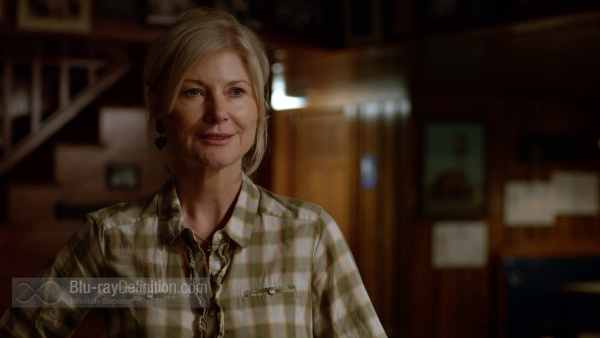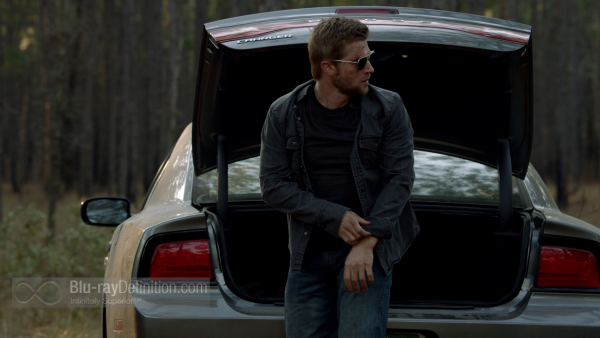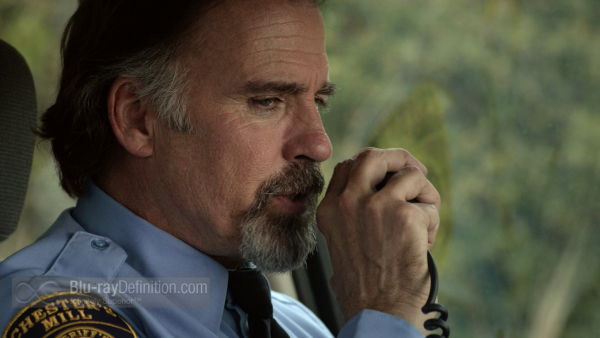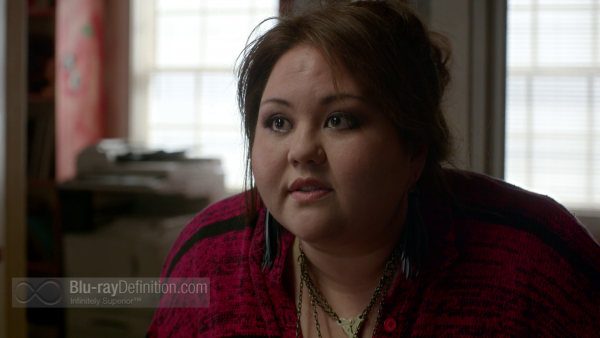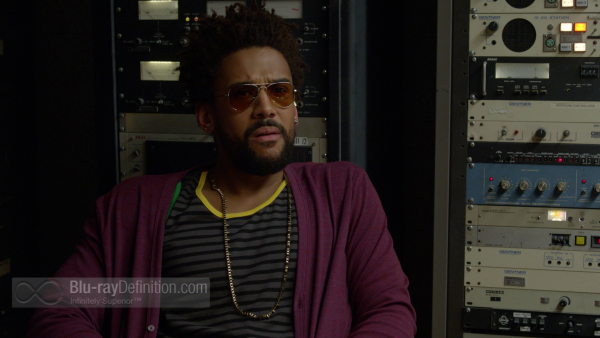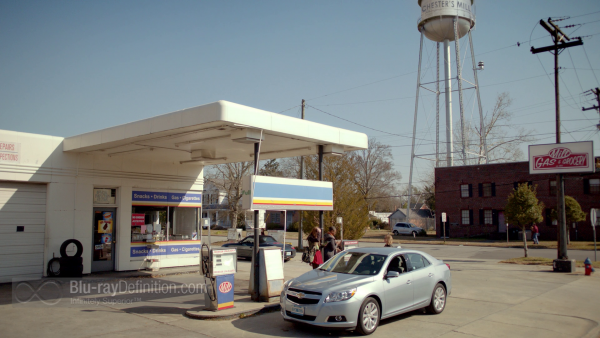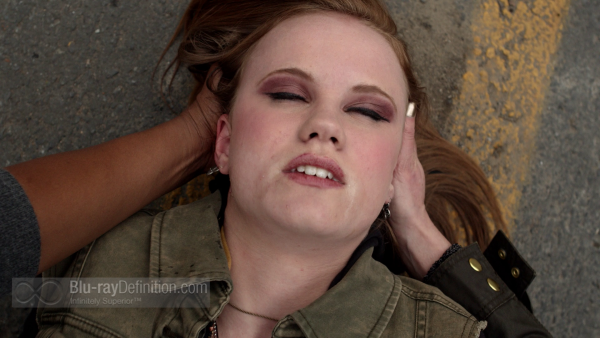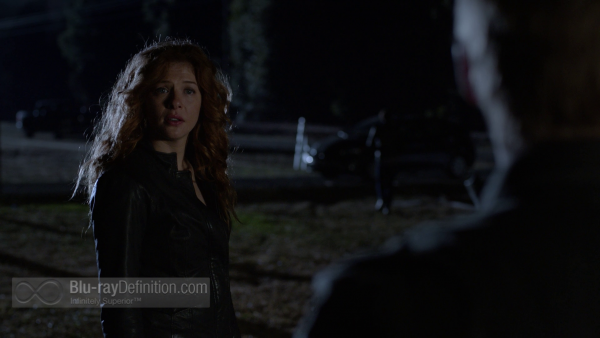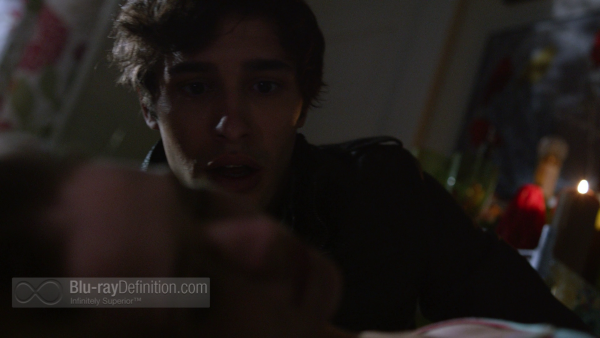 [amazon-product]B00DB867NM[/amazon-product]
[amazon-product]B00EC9UHZ8[/amazon-product]