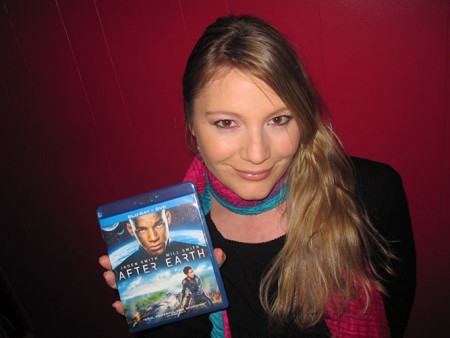 Oh, M. Night Shyamalan what have you done (again)? Almost hard to believe the same director who brought us The Sixth Sense and Unbreakable brings us After Earth. Of course if I think of Shyamalan in terms of his last two movies it makes perfect sense.  The first 15 minutes of the movie were just plain awful, if I wasn't reviewing it I might have turned if off. If you can stomach the first fifteen minutes you might be able to watch the rest of the movie as it does indeed get better.
Humans and climate change have made Earth uninhabitable, and everything on the planet has evolved to kill humans including the environment. It's 1,000 years in the future, space travel is common and humans now inhabit a new planet. Cypher Raige (Will Smith) is a military commander with no fear, meaning he is one of the rare humans possessed with the ability to "ghost." Thanks to this ability he's rendered invisible to the otherwise deadly Ursa aliens. Ursa are blind and can only hunt humans by catching a whiff of their fear pheromones. It's an interesting weakness for the aliens to have and somewhat believable.
Far from the normal blockbuster roles Will Smith typically takes on, it's a departure from what he's good at. Apparently the ability to suppress his fear comes at a cost, as the normally boisterous Smith, is stoic and void of many other emotions as well. His stick in the mud robotic performance was a letdown. Where's that old Smith pizzazz? Smith's comedic timing and kick ass attitude are sorely missed. This is not what I've come to expect from Will Smith movies.
Cypher's son, Kitai Raige (Jaden Smith), is a sulky little brat who doesn't take orders well. Cypher and Kitai crash land on Earth leaving Cypher critically wounded so it's up to Kitai to traverse the dangerous territory to signal for help and save them. Kitai navigates both mental and physical challenges as he crosses the treacherous land. There are toxic leeches in the river, sub zero temperatures at night, angry baboons and a prehistoric bird that thinks he's her baby. It all feels a bit cookie cutter-ish with very little inspirational writing.
Unfortunately the bulk of the movie rests on young Smith's shoulders and he doesn't bear the burden well. I wondered, as did many others, if Jaden was cast not for his talent but because of who his dad is. I've no doubt that he has big shoes to fill and is perhaps aiming to be more like his pop, but this wasn't Jaden's moment to shine. Jayden just doesn't have the experience his dad does and pushing him into a huge role can't make up for what he lacks. A more experienced child actor might have been a better choice.
Quite possibly the best part of the film was its philosophy on fear: fear is a choice. Fear is a product of the imagination and what will potentially happen in the future but has not happened yet. If we can accept and understand that then we have no reason to fear. This is an idea I found enchanting and the highlight of the entire movie.
Video Quality
[Rating:5/5]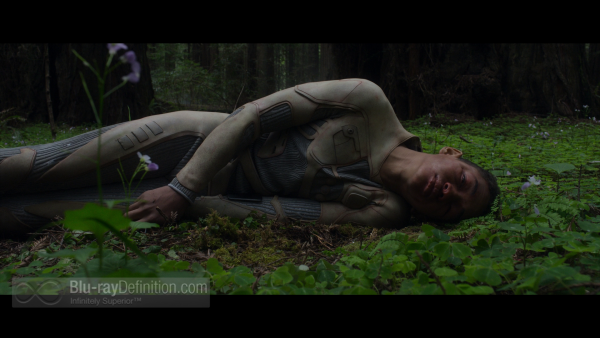 After Earth is one of Sony's "Originally Mastered in 4K" titles and it arrives on Blu-ray with an AVC/MPEG-4 1080p encodement from the original HD production on the Sony CineAlta F65 camera. Rich with vivid color the landscape is made beautifully  breathtaking from the plush colors of the forest to the crystalline atmosphere of the freezing cold nights. Rapid forming ice on the tree branches was depicted with stunning detail. An array of environments showcased a ripe texture that appealed to the senses. What little emotion the actors conveyed was rendered flawlessly, every detail of their facial expressions were clearly exposed. All around gorgeous captivating HD, which felt like such a waste on this movie.
Audio Quality
[Rating:5/5]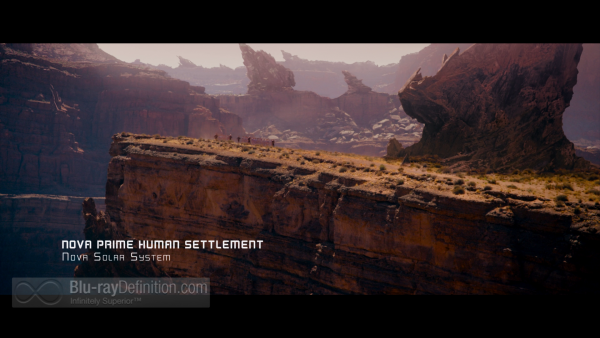 Booming audio with stellar surround sound, mastered in DTS-HD Master Audio 5.1 (48kHz/16-bit). With audio as good as this, it was easy to feel immersed in the movie. I felt like I was right next to the waterfalls and running through the forest with the leaves crunching beneath my feet. The sound effects were well balanced, with nothing out of place. The soundtrack itself was a seamless blend of music, environment and dialogue. If this movie could have lived up to the greatness of its audio and video components it would have been a hit.
Special Features
[Rating:3.5/5]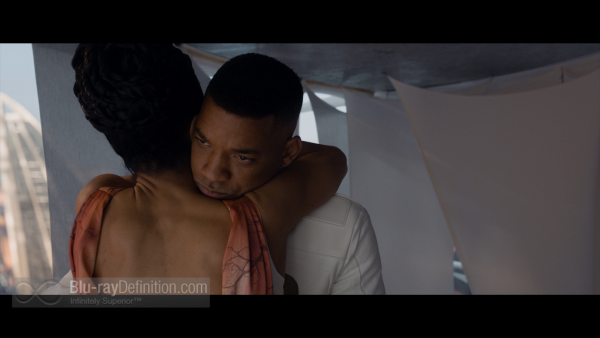 – A Father's Legacy: a behind the scenes look at the father-son dynamic with comments from Shyamalan and the Smiths. In this featurette Will and Jaden prove they have the father-son chemistry that the movie so sorely lacked.
–The Animatics of Earth:  interviews with the people who animated Earth along with the discussion of the value of animatics.
–1000 Years in 300 Seconds: a montage of behind the scenes clips that helped create the movie. Jaden get's a lot of hugs from Mom and behind the scenes encouragement from Dad. It really shows him as a kid and not just an actor in these clips.
–XPrize After Earth Challenge: a call to individuals around the world to explore ideas about how to save Earth.
Blu-ray Exclusives:
-Alternate Opening: a less than thrilling alternate opening showing how humans found their new home.
-Building a World:  cast and crew go over how they how they wanted to create a believable future without limiting themselves and detail how they created the future that was envisioned.
-Pre-Visualizing the Film:  a look at all the CGI work that goes into creating the films concept using various scenes from the film to illustrate it.
-The Nature of the Future: beautiful nature cinematography that was used in the film and as inspiration for the creation of environments.
– UltraViolet Digital HD copy
Aurora Snow Says:
Overall:
[Rating:2.5/5]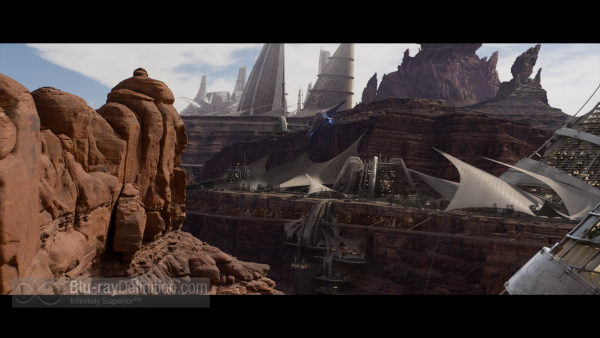 After Earth is a mundane sci-fi thriller about the bond between a father and son and the tests life puts them through with a poignant message about the nature of fear. The movie itself was sub-par, but the audio and visual clarity were brilliant.
More Screen Captures
[amazon-product]B00D2ZF3GQ[/amazon-product]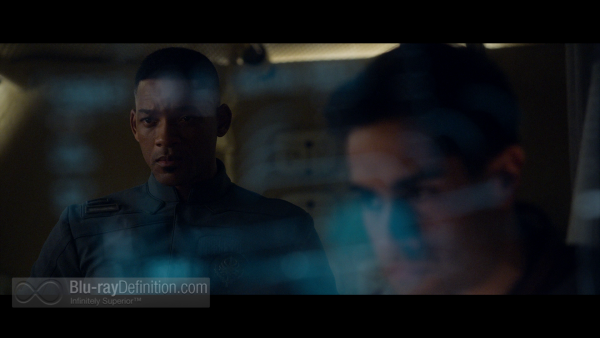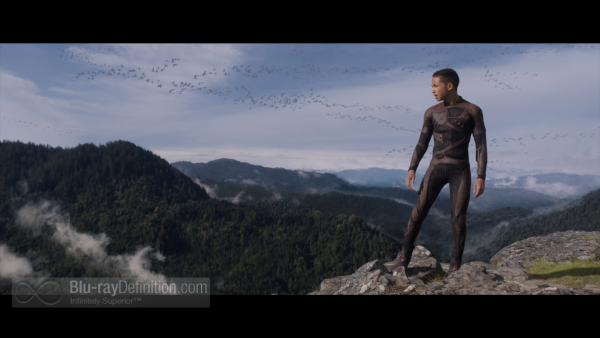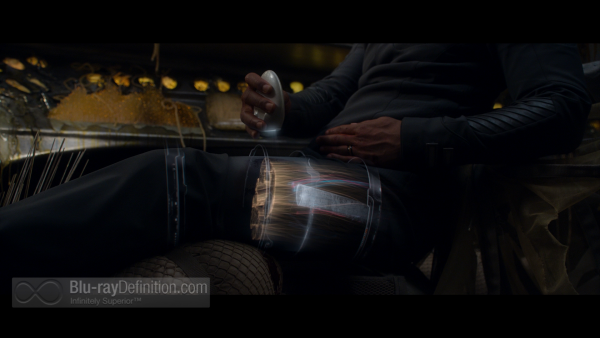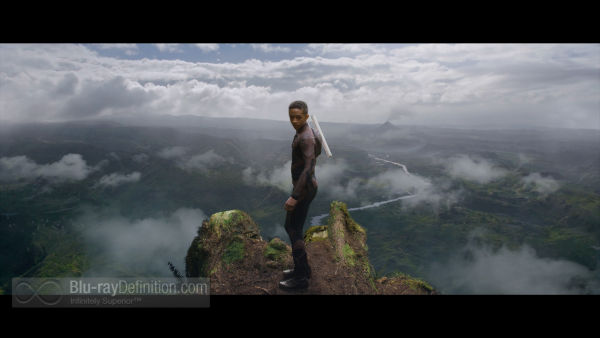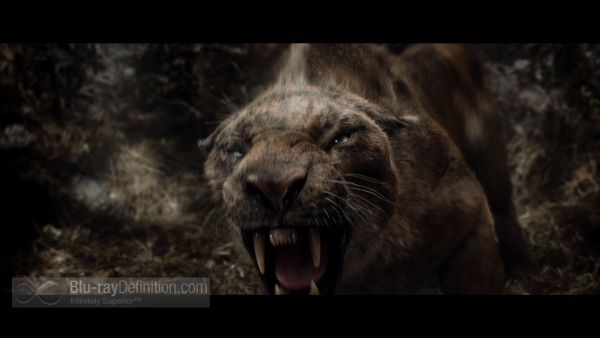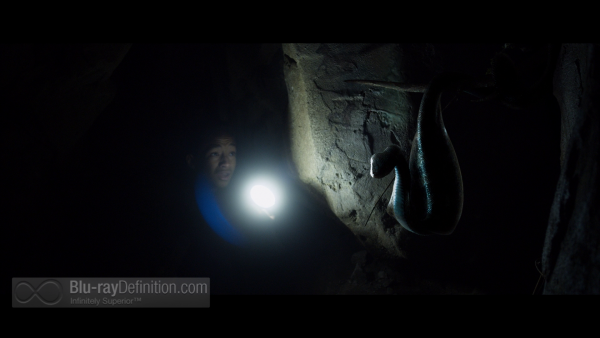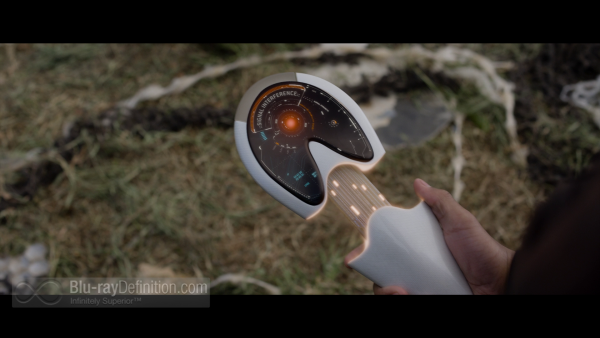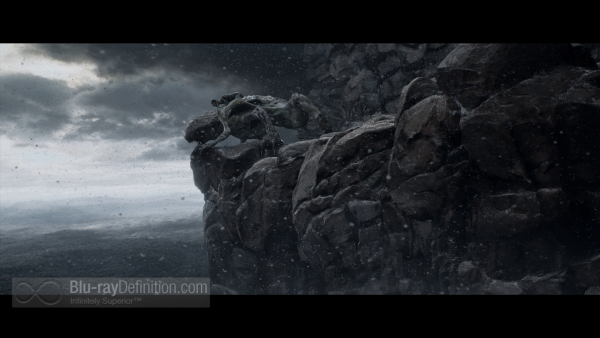 [amazon-product]B00D2ZF3GQ[/amazon-product]