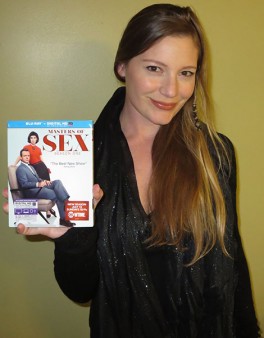 Imagine a time when women were considered "wild" for thinking about sex or being proactive in the bedroom. It's the 1950s and men rule the world. Women have to work twice as hard for half the pay and men are still considered the smarter and wiser sex. Females were encouraged to dream about finding a good husband and becoming a housewife. In the midst of this ultra conservative era the seed of progressive thinking began to grow.
Sex was on everybody's mind (just as it's always been) but it was taboo to discuss such — gasp –– unclean thoughts. So when Doctor William Masters (Michael Sheen, The Queen) set out to document the human sexual response it was shocking. His interests mystified his colleagues. Here was this highly esteemed professional at the top of his field sneaking around to study couples copulating. So desperate for subjects the doctor propositions hookers! Masters pays to watch from the confines of a closet and then interviews them afterwards. It's the first step in what will become revolutionary medical knowledge.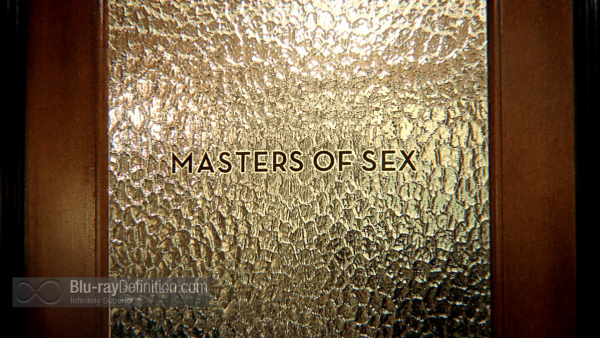 What would be hot live action porn for some, is simply living science to Masters. Keeping his research hush-hush to maintain his status as a reputable doctor forces Masters to lead two lives. Making it one more secret to keep from his charming housewife, Libby (Caitlin FitzGerald, It's Complicated). Like most women raised in her era Libby dreams of having children, but there are more obstacles in her way than she realizes.
Masters meets his match in Virginia Johnson (Lizzy Caplan, Mean Girls), an uneducated lowly secretary who becomes as equally passionate about the study as he is. The former night club singer and divorced mother of two, has an inexplicable draw on Masters. Her confidence and forthrightness are uncommon qualities in a 1950s woman. Masters is magnetized by her charisma drawn like a moth to a flame. He has the degrees and the technical know-how, but it's Johnson's charming social skills that convince people to be anonymous subjects. Caplan's performance is hypnotizing, she's a beacon of a light on screen, effortlessly drawing all eyes to her as she embodies female sexuality.
Unencumbered by the conservative era, Johnson spoke freely, never embarrassed by her thoughts, her body or anyone else's. Her panache was essential to the studies she and Masters conducted. Ahead of her time, Johnson was comfortable with her sexuality and never hesitated to speak up in the bedroom as the young Doctor Ethan Haas (Nicholas D'Agosto, Final Destination 5) found out. Her prowess in bed blows his mind, but her casual attitude towards their relationship breaks his heart. And so begins his obsession with her.
Caplan's Johnson is a larger than life character, a sexual superhero. She's an unstoppable force that is at times unbelievable. Weighed down with mommy guilt about splitting her time between work and home the writers attempt to bring this divine character back to earth with a dash of credibility. And it works.
Sex is a tiptoed around topic in this prudish era, which makes life particularly complicated for the gay folks. Human sexuality was still a frustratingly misunderstood topic. Unfortunately, to come out meant opening yourself up to hate crimes as well as losing status, credibility, and social acceptance. I appreciate how Masters of Sex touches on this topic with the relationship of Barton and Margaret Scully. Beau Bridges (The Descendants) plays the secretly gay Provost of Washington University, Masters' mentor and board supervisor. Allison Janney (Juno) is brilliant as his beard, or rather sexually frustrated wife. Together, Janney and Bridges skillfully navigate the bitter truth of love, biology and the circumstance of the times. Sometimes love alone is not enough. These two were a breath of fresh air and turn in performances you won't want to miss, especially towards the end.
Ending with Masters' acknowledgement of his complicated feelings for Johnson which was a startling breakthrough for an internally rigged man who strives to separate sex from emotion. Sheen's heartfelt struggle creates a cliffhanger sure to hook an invested audience as he teases the tension out of a potentially lackluster moment. Yes, we already know where this couple ends up, but thanks to smart writing and well developed characters we care about the journey too.
VIDEO QUALITY
[Rating:5/5]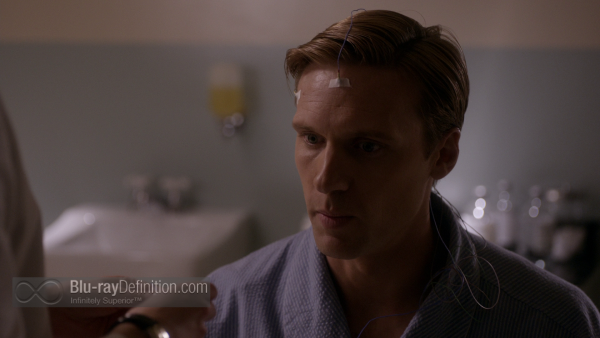 Masters of Sex is breathtaking in this high def 1080p, AVC-encoded transfer in 1.78:1. Every tantalizing scene is vividly displayed with flawless detail. Skin tones are perfect and there are plenty of naked bodies here to verify that. Excellent contrast with nicely done blacks leaves little to complain about. Every well lacquered eyelash, polished nail, and coiffed hairdo is exquisitely represented. Masters of Sex offers a remarkably vivid recreation of the 1950s with modern day visual techniques. Representing the past doesn't mean a film has to look like it was made back then too. (Thank you for realizing this.)
AUDIO QUALITY
[Rating:4.5/5]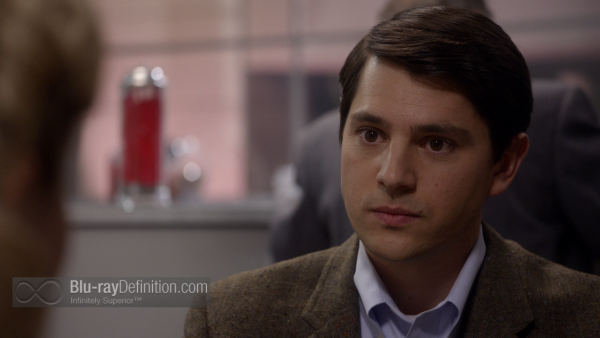 Presented in an English (and French) DTS-HD Master Audio 5.1 this is a narrative based show and as such doesn't offer an action packed mix to give the speakers a workout. Not to worry the audio is quite good, and makes fantastic use of the nuanced subtle material in the show. The dialogue is clear and well presented, just as you'd expect. You won't miss a word, even during the steamy scenes you'll hear all those breathy moans with distinct clarity.

SPECIAL FEATURES
[Rating:3/5]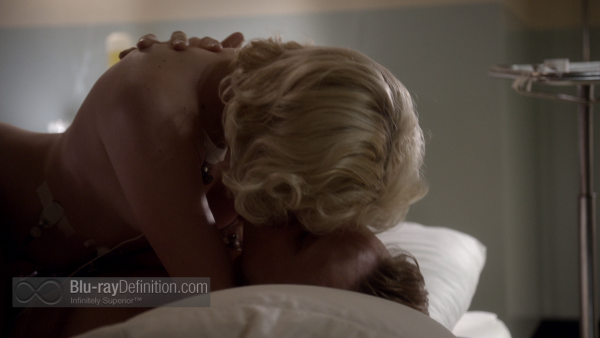 Disc 1:
Audio Commentary: with Lizzy Caplan, Michael Sheen, Libby FitzGerald, Teddy Sears and executive producer Sarah Timberman.
Making 'Masters of Sex' : fascinating behind the scenes look at what it took to create Masters of Sex.
Disc 2:
A Masterful Portrayal: Michael Sheen as Dr.Masters:  Sheen discusses his character and how he examined his role as the recreation of Masters.
Ahead of Her Time: Lizzy Caplan as Virginia Johnson: Caplan discusses her portrayal of Johnson and her intimate grasp on the material.
Disc 3:
The Real masters: A Conversation with Thomas Maier :  Biographer Thomas Maier shares his knowledge of the real Masters and Johnson.
Disc 4:
Surprising Facts About Sex: The Masters' Great Discoveries: discusses the fascinating scientific discoveries made by Masters and Johnsons
Aurora Snow Says
OVERALL:
[Rating:4.5/5]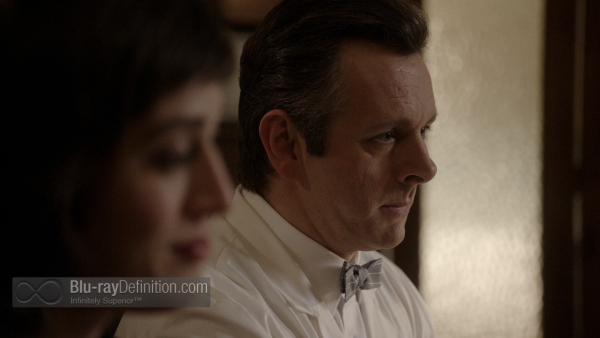 For a series based on real historical events, Masters of Sex is a surprisingly solid show about exploring the burning questions of its time. Despite knowing what happens in the end, this show makes us care about how it happens. And that's no easy feat. With stellar performances from a cleverly produced ensemble cast this is a show you don't want to miss. I highly recommend it.
More Screen Captures
[amazon-product]B00KIN0VAI[/amazon-product]
[amazon-product]B00HI4EFO8[/amazon-product]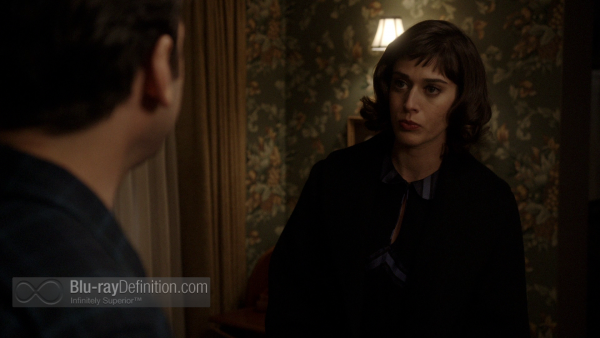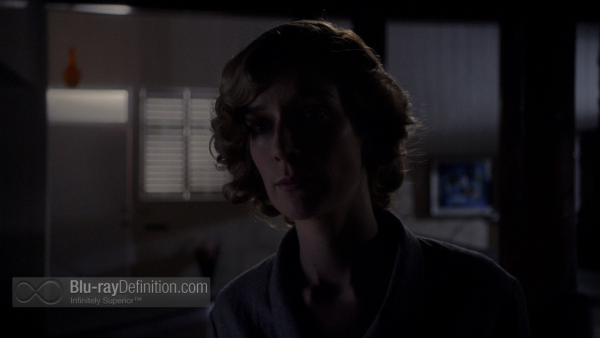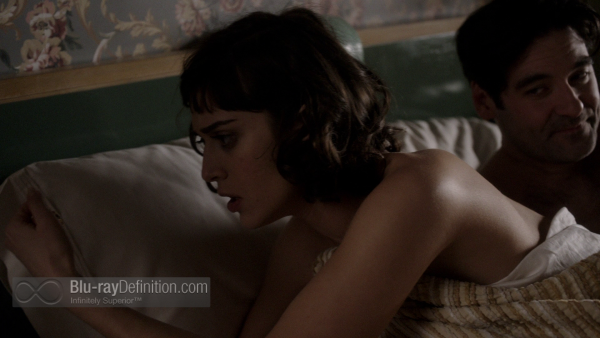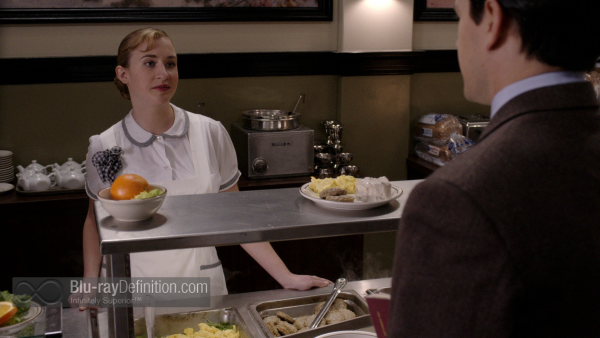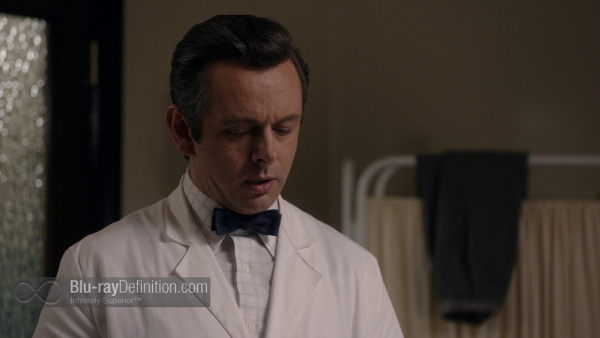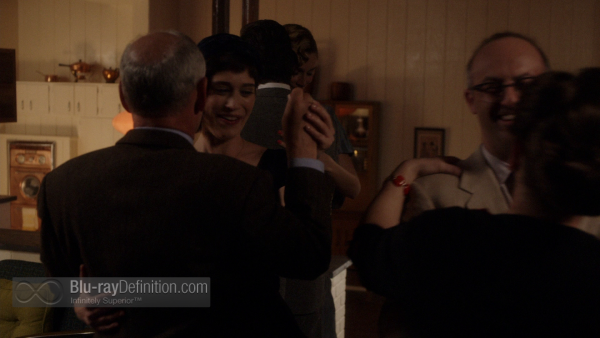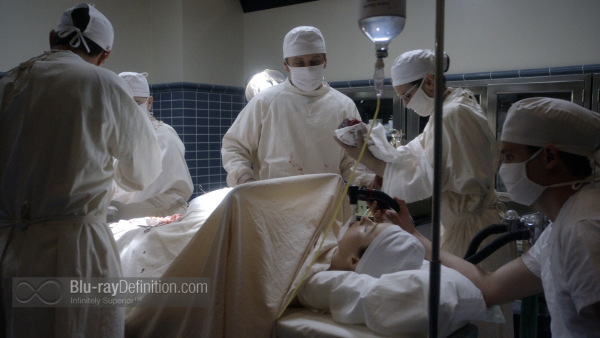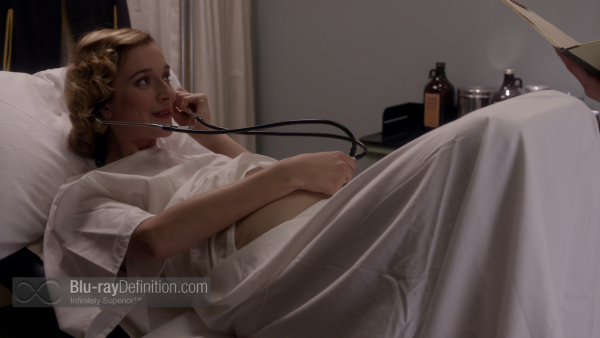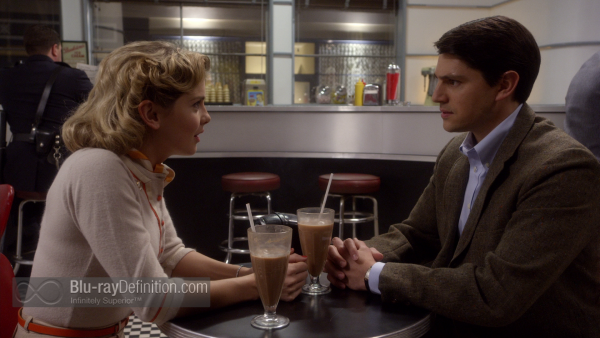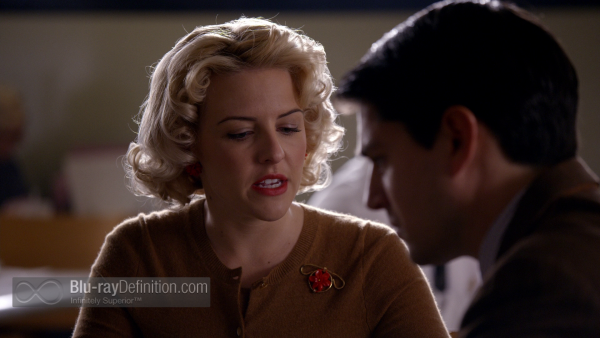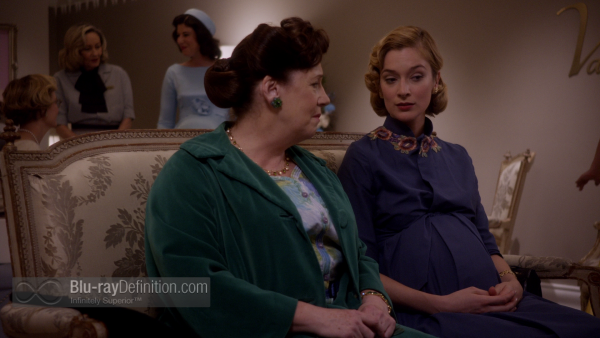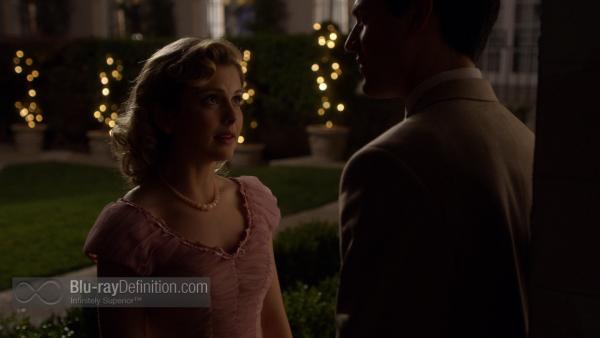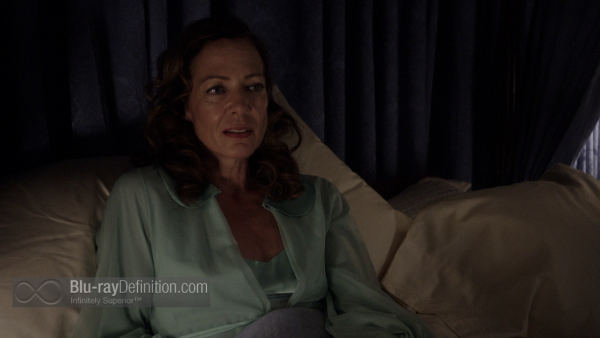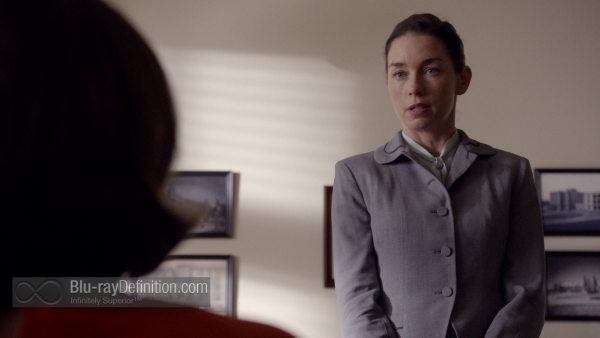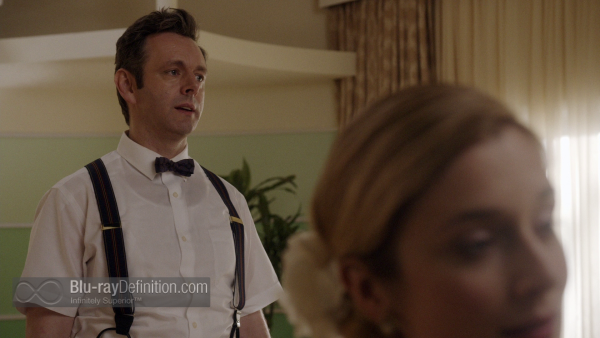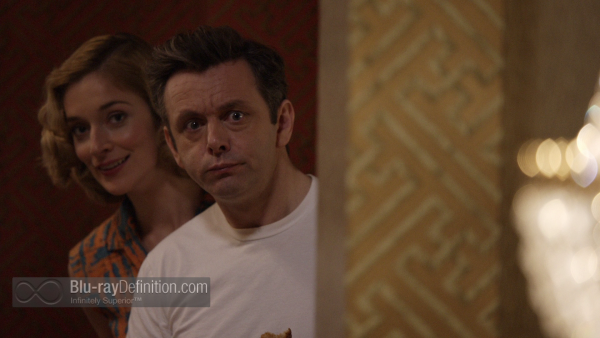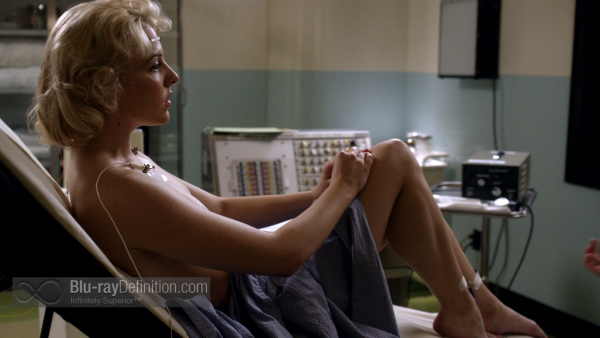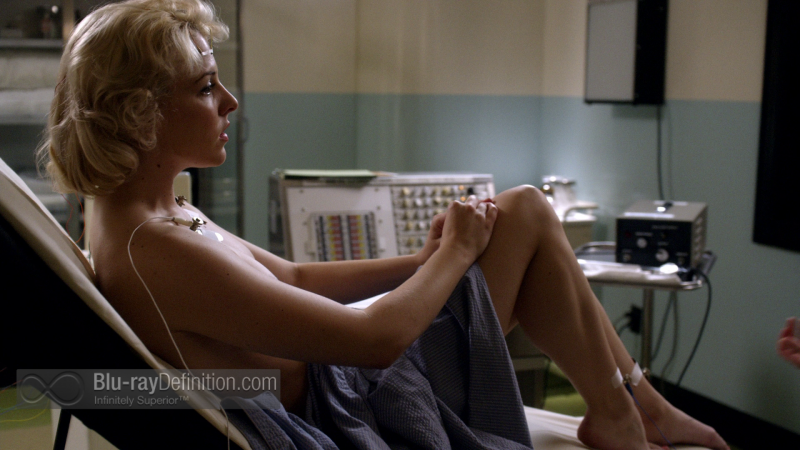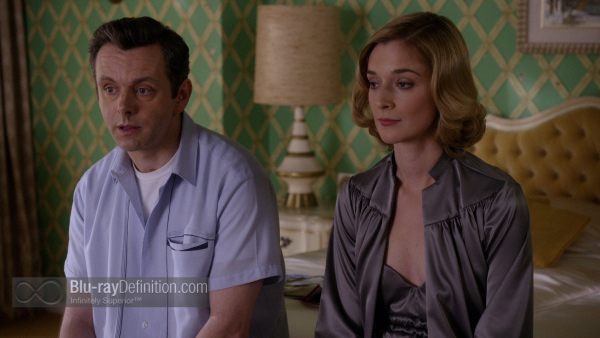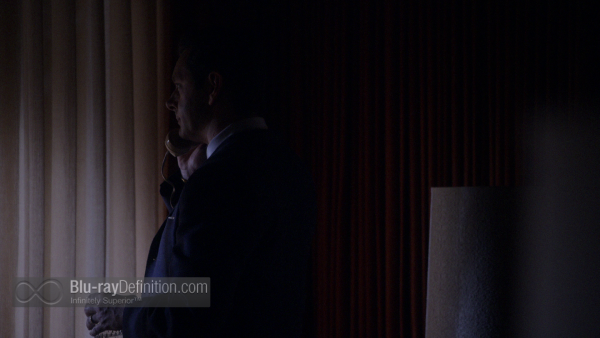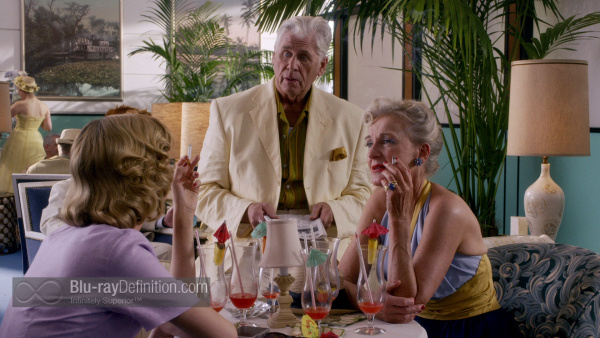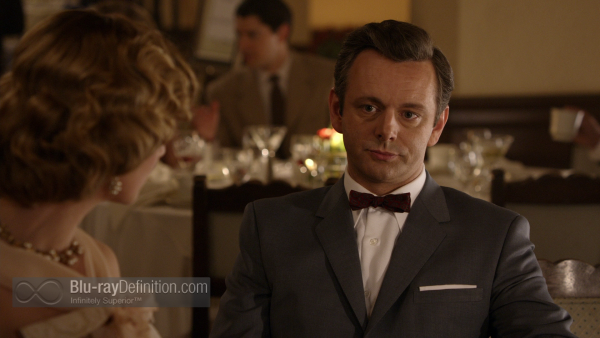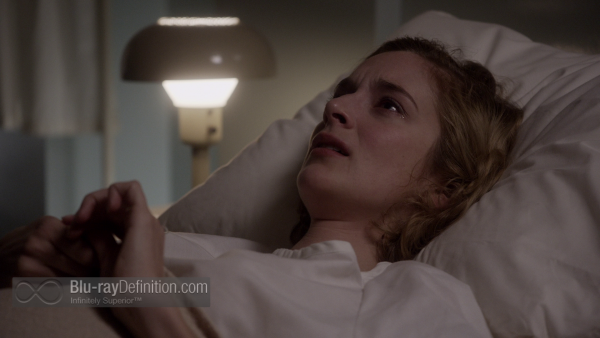 [amazon-product]B00KIN0VAI[/amazon-product]
[amazon-product]B00HI4EFO8[/amazon-product]