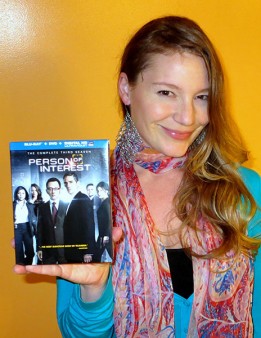 For those of you that lost interest in this show during its first season: COME BACK. Person of Interest has turned into a thrilling action-packed show with less filler and more quality content. In season three it's become more serialized, but still offering its 23 stand alone episodes. Whereas you could skip episodes in previous seasons you'll lose part of the story if you do that now. Plus with each episode comes an escalation of stakes you can only appreciate by watching. As Executive Producer/Writer Jonathan Nolan told Collider.com, "The idea that you can have a case-of-the-week in a show that continues to propel character along is how I understand TV. I grew up watching Magnum, P.I. and shows like that, where you could develop a character over eight seasons, with stories along the way." And that is exactly how season three plays out.
We are all being watched at all times, by an artificial intelligence, a computer system designed to filter threats to our national security. It's a familiar premise we can believe in this post-9/11 era. "The Machine" as it's referred to, was designed by genius billionaire Harold Finch (Michael Emerson, Lost) who soon found another altruistic purpose for it. While the government collects numbers on terrorists, Mr. Finch collects the irrelevant numbers saving individuals a day at a time. With the help of ex-CIA operative John Reese (Jim Caviezel, The Thin Red Line) they are able to solve and prevent pre-crimes. Sometimes all that stands between us and imminent danger are these two men.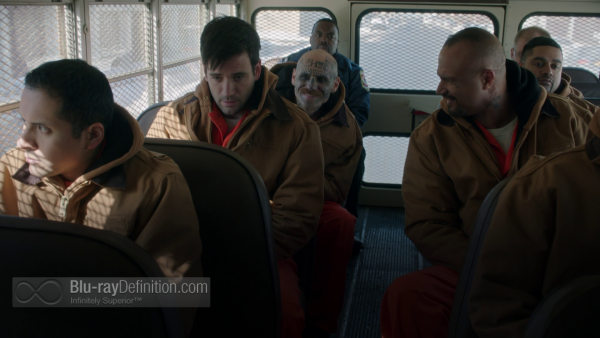 Flashbacks run rampant this season, but the rich source they provide is invaluable. Who doesn't love backstory? Get ready to learn even more about Mr. Finch, his past, his former tech partner and his first hired hand. It's hard to imagine that Reese wasn't his first. We're also treated to a peek at Sameen Shaw's past and how it has shaped her. These trips down memory lane enhance the show, adding layers and depth to its characters.
Not unlike Reese, Shaw (Sarah Shahi, Bullet to the Head) is a trained assassin in need of a higher calling. She is the newest addition to the team and despite her poor social skills excels at her job. Shaw even develops a soft spot for Root (Amy Acker, The Cabin in the Woods) once she understands where Root's allegiance lay. With their sassy dialogue, comic bickering and talent for disposing of bad guys this is one of the season's hottest new duos. I adore Root. Amy Acker has playing the cutesy, adorable, slightly psychotic femme fatale down. Pleased to see she's a series regular now.
Root develops a personal connection to the Machine she worships as God. A relationship between Root and the Machine is born, but it's nothing like the one Finch has. Root's obsession seems to feed the now self-governed Machine, who in turn looks to Root for its own protection. A larger threat looms, another artificial intelligence this one known as Samaritan. Seeing both AI's pitted against one another is like watching two demigods battle over the space for one. It's the reign of Big Brother!
Our team of heroes face difficult decisions this season. While staying faithful to the original plan — saving people's lives as their number comes up — they must also save their own lives and that of the Machine. Root would do anything to save the Machine, but doesn't want to alienate Harold, who doesn't have the stomach for dirty work. As Harold pointed out, he'd rather go dark and cut off the machine than kill innocents at its request; it's not what he signed up for.
Detective Joss Carter (Taraji P. Henson, The Curious Case of Benjamin Button) who once hunted the "man in the suit" is now hot on the trail of HR. This season Carter branches out, obsessing over the death of Cal Beecher (Sterling K. Brown, Our Idiot Brother) and bringing HR to its knees. Thanks to Carter we finally see the HR storyline play out until the bitter end. There are some heavy moments between Taraji Henson and Jim Caviezel this season — emotionally charged scenes that will make your heart swell and your eyes tear up (at least mine did). Kudos to these two, they went above and beyond.
From a dirty cop to an upstanding detective, Lionel Fusco (Kevin Chapman, Unstoppable) has come a long way. It's hard to believe he was once such a weasel, but that's the beauty of this show, complicated characters that can be considered "good guys" despite a dark past. No one on this show is squeaky clean. When Fusco confronts HR operative Patrick Simmons (Robert John Burke, Safe) it's clear just how much he's changed. He credits Carter for making him a better cop.
A familiar villain takes center stage this season, a group called Vigilance. Led by Collier (Leslie Odom Jr., Red Tails), they are ordinary citizens fighting for their rights, the protection of their privacy and against the unfair Orwellian monitoring of the system. They want to destroy the machine including those with a connection to it, but Vigilance takes things too far. They're willing to kill to be heard, for them the end justifies the means. Collier is too caught up in his own beliefs to properly distinguish between right and wrong anymore. The real surprise is that Vigilance has a Decima connection, a clever tie in with a big pay off!  (Excellent performance by Odom;  you can see his dedication flare from his eyes.)
Decima director, John Greer (John Nolan, The Dark Knight Rises) is a master manipulator. With a clever plan to control the world he will stop at nothing to put Samaritan online. Kidnapping, killing, and lying are just a few of his little tricks. In the season finale "Deus Ex Machina" it all comes together. The misdirection, the master plan, and what really happened. A powerful finale with big reveals that not only provides satisfaction, but will leave you wanting more. It's a game changer. I'm now impatiently and eagerly awaiting the fourth season.
VIDEO QUALITY
[Rating:4/5]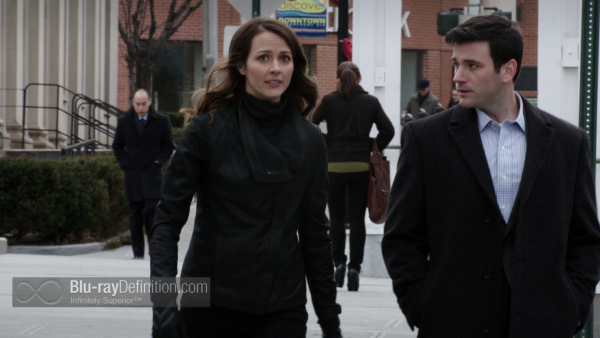 Presented in a high definition AVC encoded 1080p transfer in 1.78:1 this is a good looking series despite some very minor flaws. There are some tiny issues with the black levels as well as a bit of crushing and noise. It's not terrible, and if you aren't looking for it you might miss it. Other than that it was delightful to watch. It offers a nice color palette and skin tones with realistic hues. Fantastic details in the close-ups, every tuft of hair, eye squint, nostril flare and pore are visible. Rich texture throughout the series, from low lit indoor environments to the great outdoors and the cold city concrete. Overall a pleasure to watch.
AUDIO QUALITY
[Rating:5/5]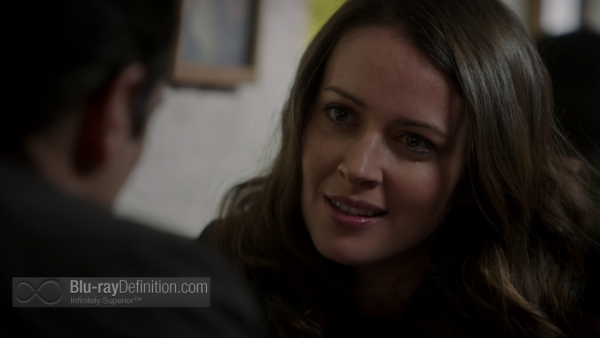 Boasting a DTS-HD Master Audio 5.1 surround sound the third season of Person of Interest sounds fabulous. From the frequent eruption of gunfire to a heart-racing chase sequence the sound is well coordinated to put the listener in the midst of it all. The masterful use of the LFE creates an immersive environment sure to please. Muffled steps, a careful peek around a dark corner and then WHAM — the eruption of all out chaos. I found the audio riveting and action-packed. Dialogue remained clear and consistent even when pandemonium ensued. Truly nothing to complain about here, it's an all around impressive track with excellent use of music.
SPECIAL FEATURES
[Rating:2/5]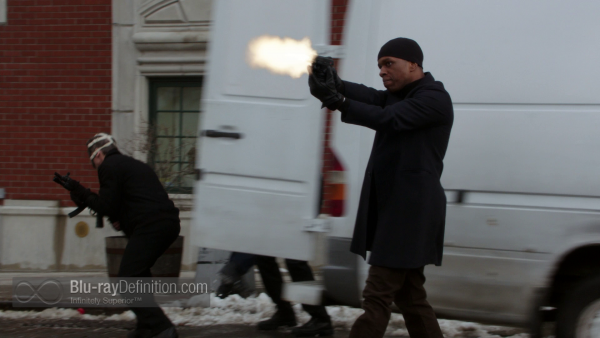 DVDs
Digital HD UltraViolet
The Future of A.I. – Executive Producers Jonathan Nolan and Greg Plageman discuss the future of artificial intelligence and what it might mean as well as how it relates to the show with Scientist/Author Steve Omohundro. Meanwhile  VFX Supervisor Jay Worth, Co-Executive Producers David Slack and Amanda Steel have a broad discussion about artificial intelligence with Northwestern University Professor of Mechanical Engineering & Neurobiology Malcolm A. MacIver.
 Saying Goodbye to a Friend- interspersed with brief scenes from the series to memorialize a character cast and crew are bidding adieu to – a person we will all miss.
 Audio Commentary on the finale only "Deus Ex Machina" featuring actor Michael Emmerson.
Gag Reel – showcases those rare moments when the actors miss a line or crack a smile out of character.
Bear on Set – All Tame Animals' Nancy Novograd talks about the Belgian Malinois that plays Bear on the show. Animal trainer Fabian Robinson discuses what it takes to get the pup ready to play his part on  Person of Interest. Cute segment, but I wish there was more of Bear in it.
2013 Comic-Con Panel Q & A with Cast and Creators – Interesting Q & A with Creator/Executive Producer Jonathan Nolan, Executive Producer Greg Plageman, Actors Jim Caviezel, Michael Emerson, Kevin Chapman, Sarah Shahi and Amy Acker. Great special feature!
Aurora Snow Says
OVERALL:
[Rating:4/5]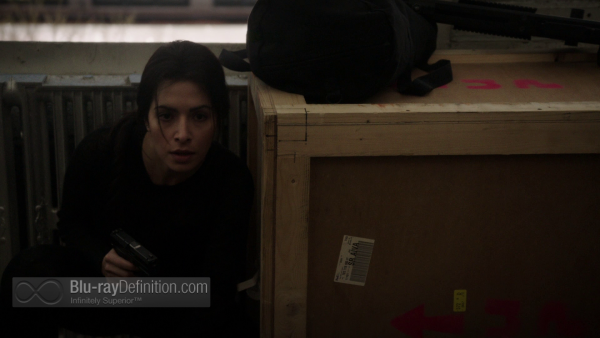 I admire what the writers are doing here – exploring the potential of A.I. The idea of a machine that can watch, learn and evolve is not that farfetched, in fact we have machines that can do that now. Though this is an extreme take, it does make one wonder: could this be our future? It's a great premise, and particularly well done now that the show has found its footing. It's become increasingly better since its debut, with season three at its best yet.
More Screen Captures
[amazon-product]B00FEVZJ2O[/amazon-product]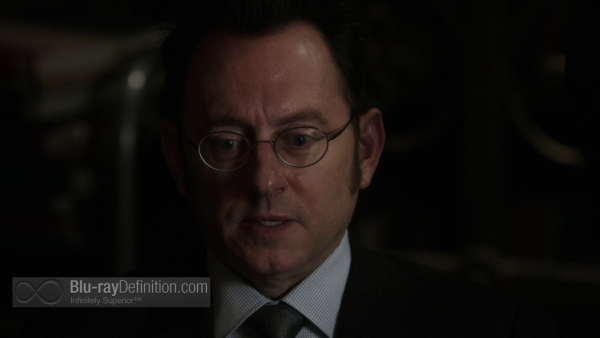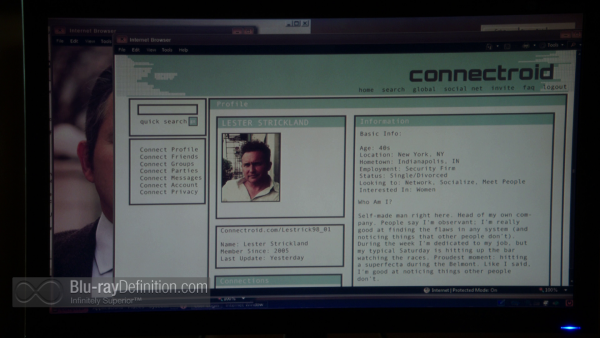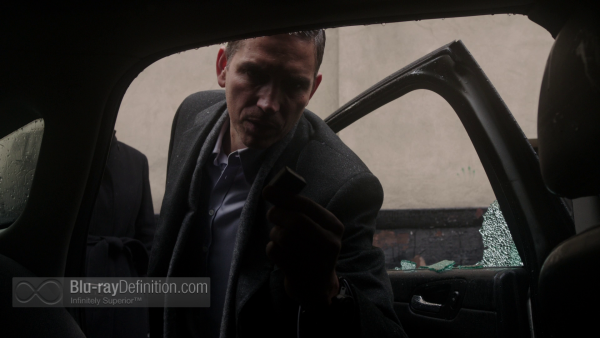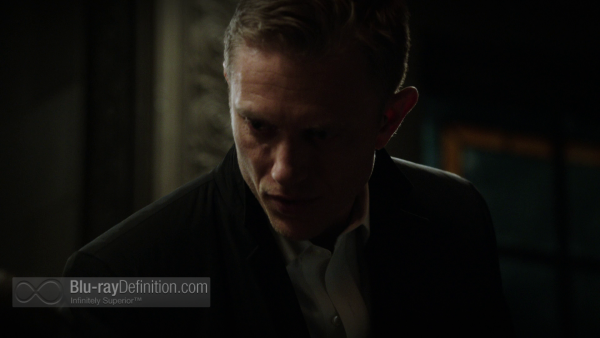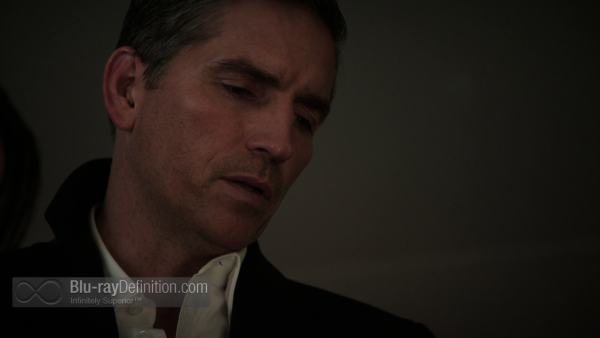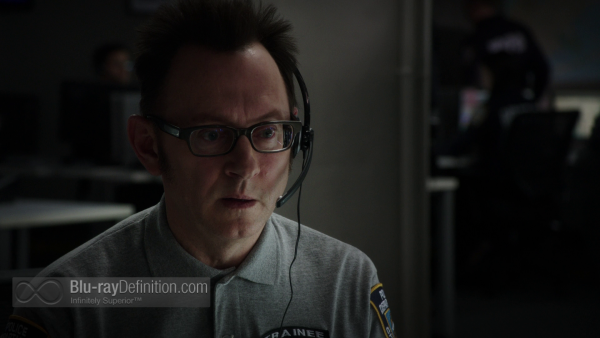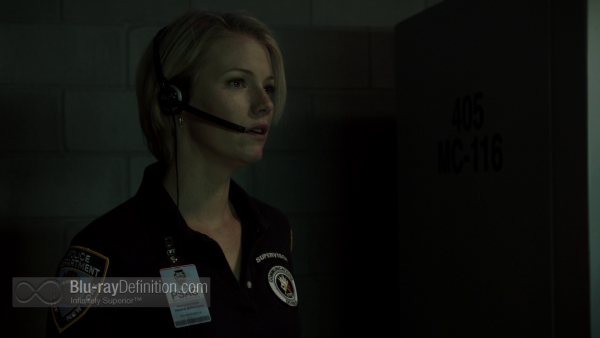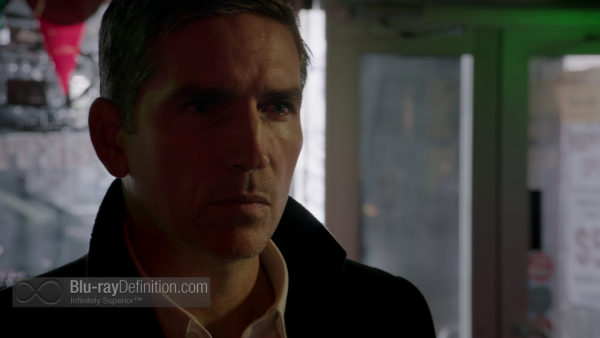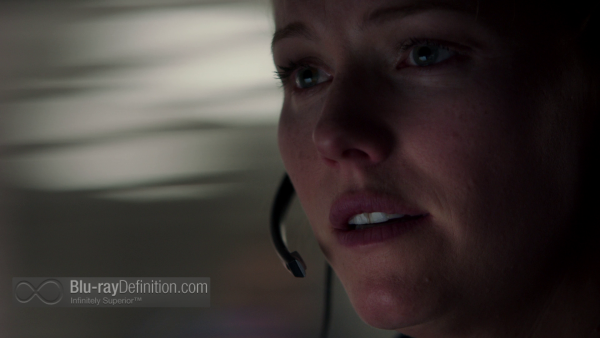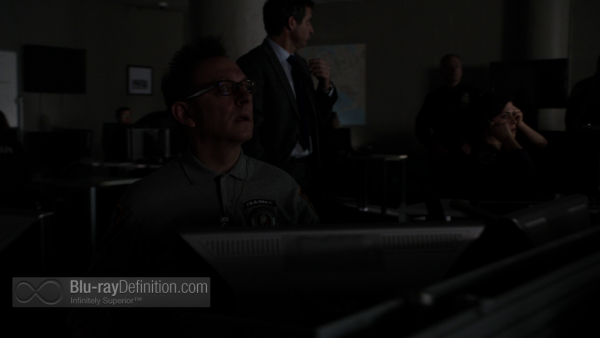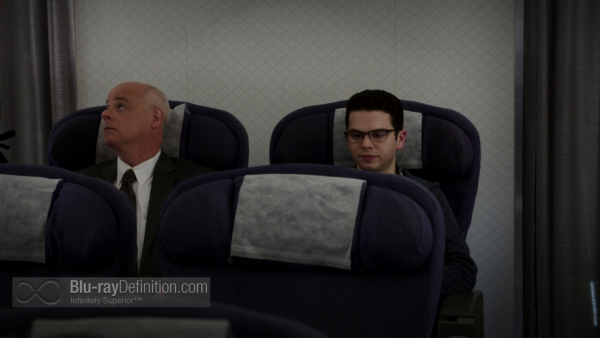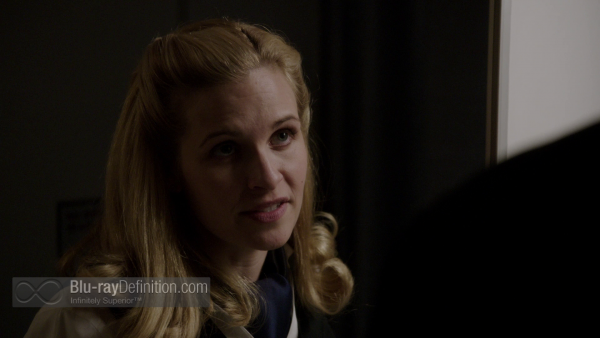 [amazon-product]B00FEVZJ2O[/amazon-product]