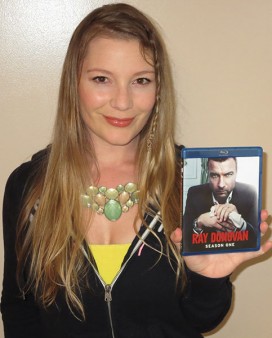 Ray Donovan is as charming as it is entertaining. Ray Donovan (Liev Schreiber, Salt) is a man who knows how to get things done. If you're a famous athlete who wakes up with a dead hooker in your bed, you call Ray – he'll take care of it. Or if you've been caught canoodling with a transsexual (yikes!) days before your multimillion dollar movie comes out (something that's sure to alienate your fans) – you call Ray. He's the man celebrities come to with their problems. He's the Hollywood fixer.
No matter how outrageous the situation, Ray and his accomplices always get it under control. His right hand man, Avi (Steven Bauer, Scarface), is an ex-Israeli military specialist with a tender heart and no personal life to speak of. His dedication to Ray's family (and Ray of course) softens his otherwise rough exterior. Avi's a likeable character with an admirable work ethic and very dear to Ray. This is so well cast I couldn't imagine anyone but Bauer in this role. Barely providing enough back story to round out the character, the role leaves a lot to the imagination.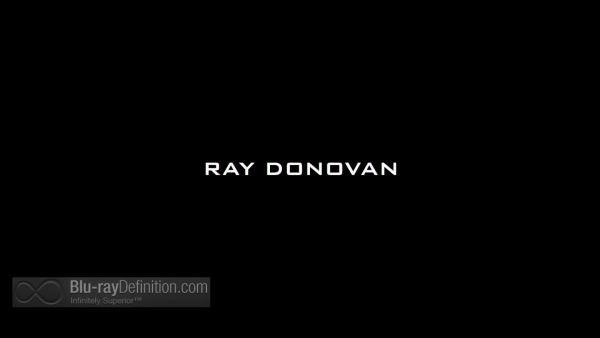 Ray's other employee, Lena (Katherine Moennig, TV's The L Word) is a hot moody lesbian with anger issues. Perfect for her line of work. Lena is extremely dedicated to her boss, jumping out of bed and ditching her lover at a moment's notice when Ray calls. I'm assuming she gets paid very well because being on call 24-hours a day never seems to bother her. By design her character is appealing, but there wasn't anything that stood out. Moennig does a perfectly decent job with the material at hand, but is never given the opportunity to flesh her character out.
As you might surmise from the title this entire series revolves around Ray. But he couldn't be the multimillion dollar problem solver without business partners Ezra Goldman (Elliot Gold, Ocean's Thirteen) and Lee Drexler (Peter Jacobson, White House Down). Front man for their business, Lee is an annoyingly verbose lawyer who doesn't know when to shut up. We don't see much of him throughout the series, but his presence is unforgettable. Ezra on the other hand is a more subdued man, he's a father figure to Ray and one of the few men Ray looks up to. Having come from a broken family, Ray never had a positive male influence. His father was too busy selling cocaine, partying and living a life that didn't include his kids. Ray grew up knowing exactly what he didn't want to become.
As Ray's father Mickey, Jon Voight (Transformers) turned in a brilliant performance, one that won him a Golden Globe Award this year for Best Supporting Actor in a series. This is the best role Voight has had in years, he was on fire, lighting up each scene he entered. Mickey is a lousy father who struggles to make up for the mistakes of his past, a part Voight not only empathizes with but played very well. My one regret is that he and Liev Schreiber didn't have more opportunities to go toe-to-toe. The series built Mickey up to be a vicious man, but those early notions of who he is turn out to be misleading. While he isn't without a certain cunning, it's Ray you should fear.
Framed by his own son Mickey spent 20 years in the slammer for a crime he didn't commit. Now that he's out he's looking to make up for lost time- starting with his family, or should I say Ray's? Ray's two brothers don't hold the same grudges he does and welcome Mickey back with hesitant but open arms. Former boxer, Terry Donovan (Eddie Marsan, Jack the Giant Slayer) works hard to eke out an existence at his boxing gym where his father and brothers often hangout. He suffers from Parkinson's, too many blows to the head apparently, but doesn't let that slow him down. He's a quiet guy, loyal to the core, and a good man but painfully awkward with women. Marsan created a believable vulnerability without overplaying the Parkinson's aspect. The tremors were there, subtle at times and appropriately worse when he was upset.  Bunchy Donovan (Dash Mihok, Silver Linings Playbook), is the other brother and easily the most unstable. A victim of abuse, he's emotionally stunted and battles addiction issues after being molested by a priest as a child. He's the most vulnerable of the Donovan boys.
It's all about secrets in the Donovan household. Ray makes millions off the rich and famous in la-la land (aka Los Angeles)  yet his family remains oblivious to what he really does. His wife, Abby (Paula Malcomson, The Hunger Games), is placated by their newfound wealth. She enjoys climbing the social ladder and doing the things rich house wives do, it's a far cry from the life they left behind in Boston.
Their two teenage kids Bridgette (Kerris Dorsey, MoneyBall) and  Conner (Devon Bagby) are often left to themselves. Both are averagely good kids that get into small snafus you might expect from a teenager. Much like Abby, both kids are often in the dark when it comes to their father's business. Though it's more of a willful blindness, after all it's easier to look the other way when money is involved.
Despite his philandering and somewhat forceful tactics Ray's a man of principle, a man you can't help but admire. Creator/Writer Ann Biderman (Public Enemies) has struck TV gold with this heart racing testosterone fueled drama about one well connected modern day mobster family man. She's a woman after my own heart.
VIDEO QUALITY
[Rating:4/5]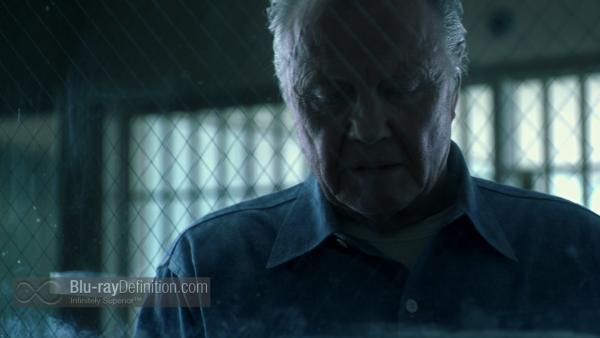 Beautifully presented in 1080p in a 1.78:1 aspect ratio, Ray Donovan is a visually compelling series. Skin tones are well presented, colors are bright and balanced and the saturation comes across nicely as well. Very little to complain about with this transfer. With clarity like this Liev Schreiber's manly stubble is hard to miss, same goes for his piercing eyes. The devil's in the details and this show has more than its fair share from the scuffed up floor at the boxing gym to the bloody trail of hand prints tracing the stairs up to it, it was easy to feel immersed in a scene. My only (tiny) gripe is with some of the green screen shots and that might be too picky… but it could have been smoother. I felt a few of the green screen action shots were too transparent in this transfer and perhaps they only stood out because everything else was so impeccably done.
AUDIO QUALITY
[Rating:4/5]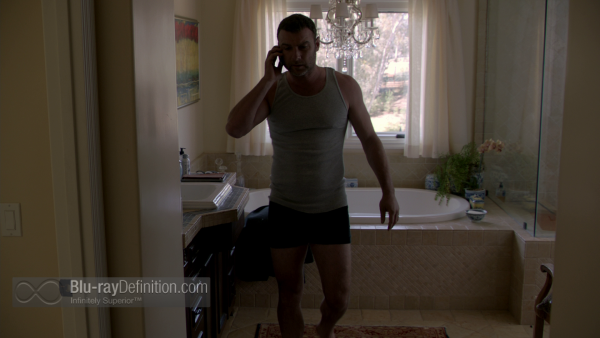 Presented in English TrueHD 5.1 (as well as Spanish Dolby Digital 2.0 Stereo or French Dolby Digital 5.1) this was decently delightful soundtrack you can't complain about. As a dialogue-driven series, there aren't many opportunities to give the home theater system a true workout. Dialogue rang out crisp and clear with a perfectly adequate range. I didn't notice much low-end use, but again this is a show heavily reliant on dialogue.
SPECIAL FEATURES
[Rating:0.5/5]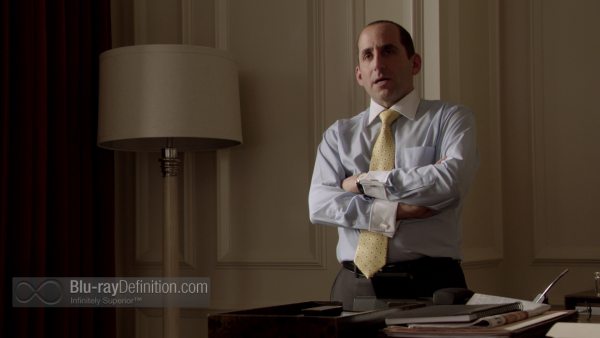 Showtime Sync : only available for iPad, iPhone and select Smart TV models, download the app or watch for onscreen prompts from your Smart TV. With Showtime Sync the viewer can make predictions, play trivia and get background information as the show plays. I find this feature incredibly limiting as it's only available to a select group and as the one and only bonus feature it's rather lousy. I thought about rating this category a zero, but since there's at least one bonus feature (I suppose) it deserves slightly better.
Aurora Snow Says
OVERALL:
[Rating:3.5/5]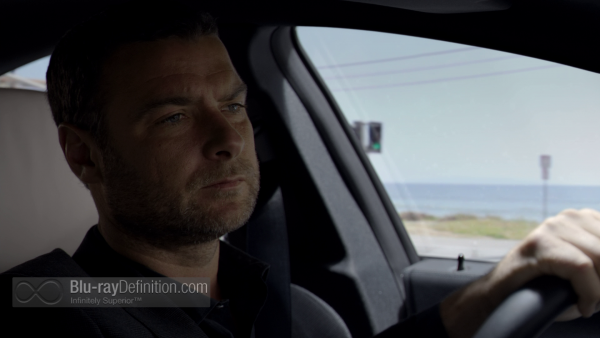 If I was rating the series alone the overall rating would have been higher, but since this is a Blu-ray review the negligence shown to the special features cannot be ignored. As a show, I highly recommend Ray Donovan, a tremendously talented supporting cast makes this series exceptional. It's no wonder this show was honored with a Critics Choice Television Award for Most Exciting New Series last year.
More Screen Captures
[amazon-product]B00K6NFDX0[/amazon-product]
[amazon-product]B00IWS74J2[/amazon-product]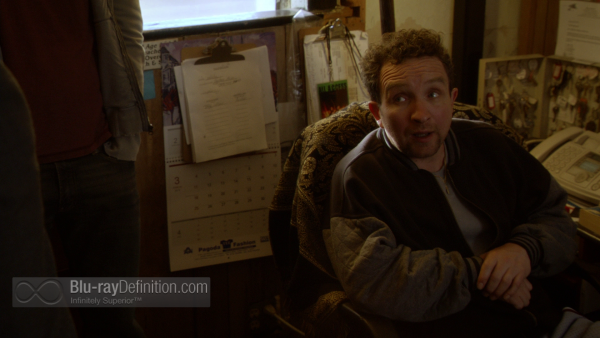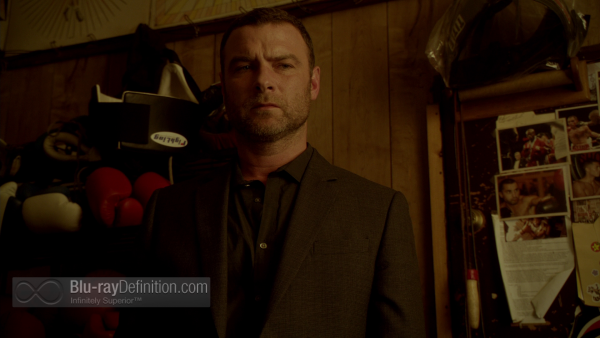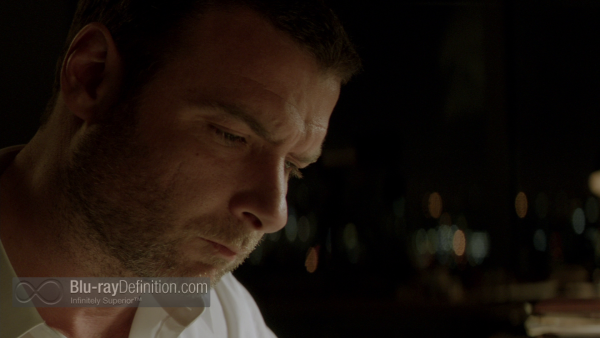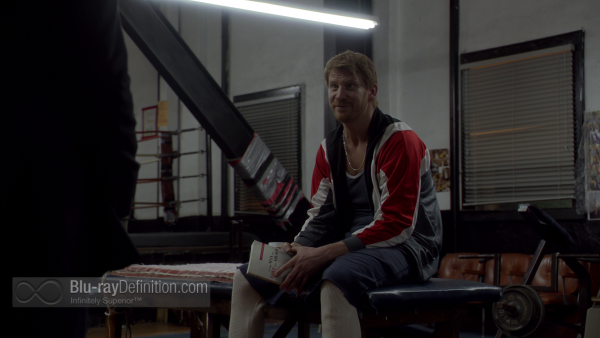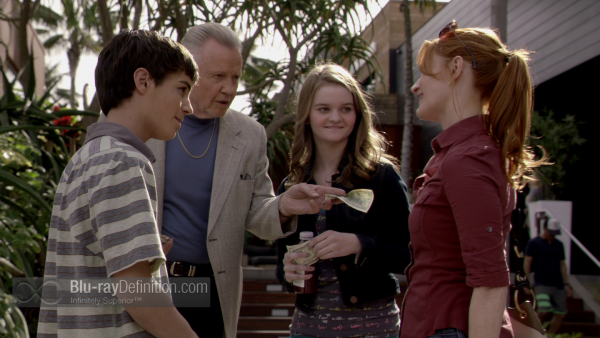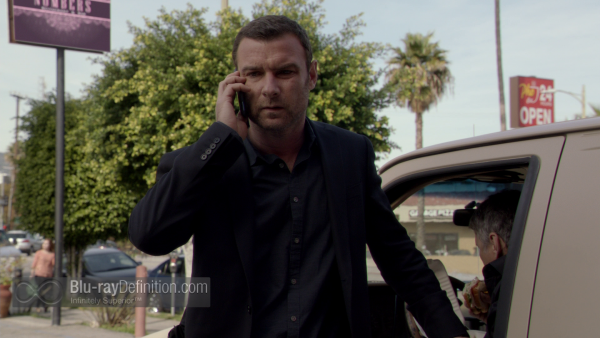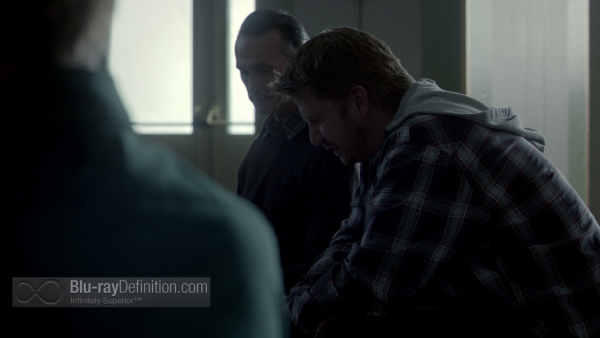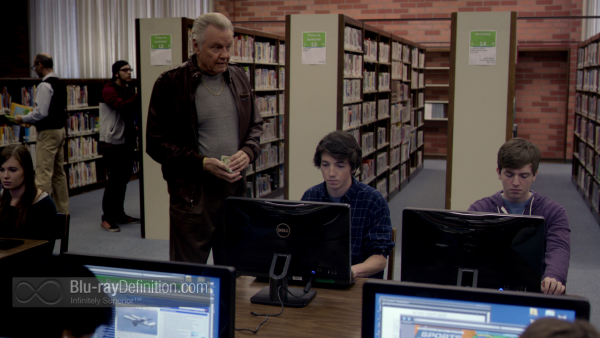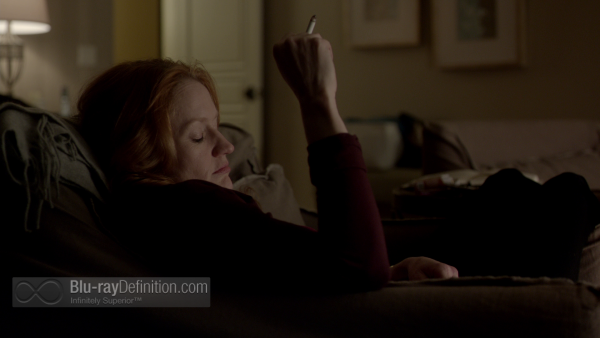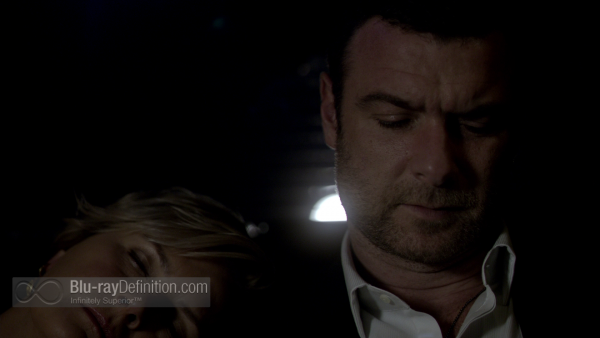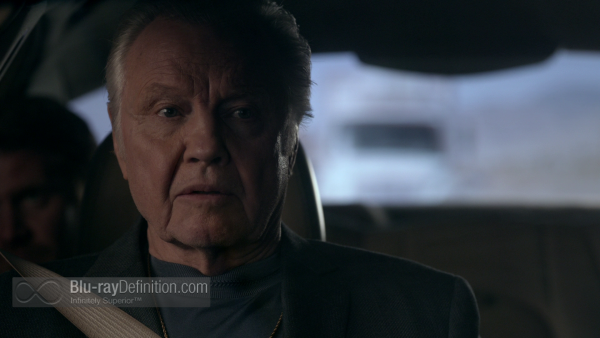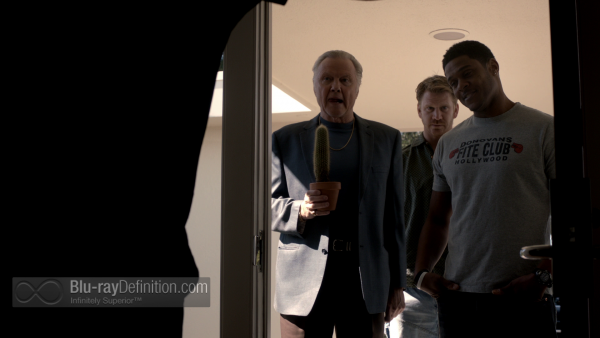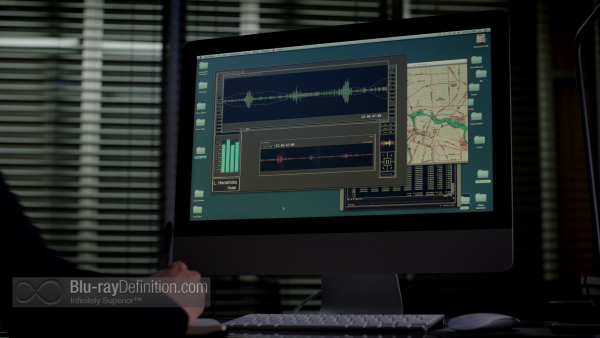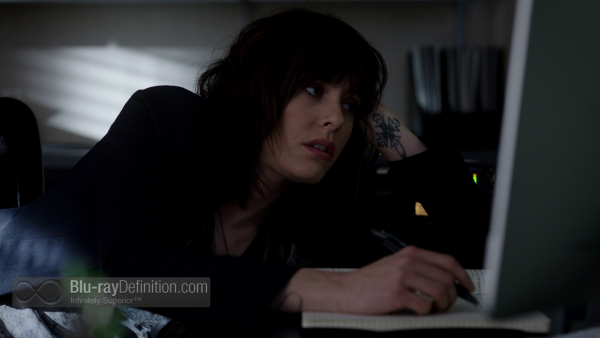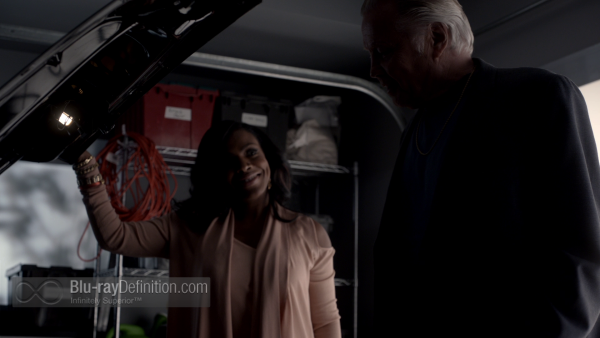 [amazon-product]B00K6NFDX0[/amazon-product]
[amazon-product]B00IWS74J2[/amazon-product]