– –

The Film
[Rating:3.5/5]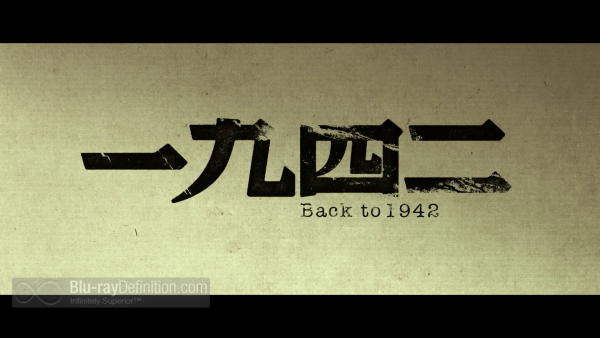 Director Feng Xiaogang's sprawling, big budget (an estimated $30 million) historical drama Back to 1942 (Yi jiu si er; 一九四二) is a masterfully filmed and overwhelmingly bleak look back at the devastating wartime famine in China's Henan (not to be confused with Hunan) province that claimed the lives of over 3 million people.
Based on Liu Zhenyun's novel, Remembering 1942, the film traces the experience of a wealthy landlord, Master Fan (Zhang Guoli) who begins the story wealthy with both material things and food, enough food in fact to feed his family and invading bandits that set upon his property early in the Sino-Japanese war during World War II. After the town is burnt down, Fan is forced to flee with his family, including his pregnant daughter-in-law, young seventeen-year-old daughter, and wife, alongside other refugees to seek out a better place to live and to find food. With a good store of grain, he and his family feel secure, but after enduring bombings by the Japanese, Fan and his family become paupers just like everyone else.
Meanwhile, an American Time Magazine reporter, Theodore Harold White (Adrien Brody), has journeyed to Henan to cover the famine and discovered the horrendous conditions the people have been suffering under. The lack of food, the military taking their grain, and a terrible drought, have left them starving to death, turning to cannibalism, and even having to sell their daughters and wives into prostitution. When his story runs in the magazine, it forces the Chinese regime, led by Chiang Kai-shek (Chen Daoming), to reverse their apathetic position toward the people of Henan.
In its scope, Back to 1942 may be too sprawling for its own good. Feng Xiaogang tries to create a sense of gloom and overwhelming strife, but the indirection of his story makes it difficult for audiences to focus in on the struggle of the people at any given time. For example, the film has a bad habit of taking us away from the trail of the migrating refugees at the worst moments and plunging us into the middle of diplomatic squabbles between this general or that. Even the character of Time Magazine reporter Theodore Harold White feels more like an obtrusion, dissecting the linearity of what is obviously a painful subject to deal with, no matter the era – hunger and starvation.
Even in Feng's nearly savant-like attention to the smaller details – the squalor of the refugee's camps, their tattered clothes, their desperate search for the next meal – he fails to drum up the deepest of sympathy for the plight of the individual. Perhaps honing in on a rich man turned poor wasn't the best of choices, or perhaps he doesn't give us enough time alone with this cast of downtrodden individuals to truly feel for them beyond any sort of intellectual sense of just knowing that it was awful.

Video Quality
[Rating:4/5]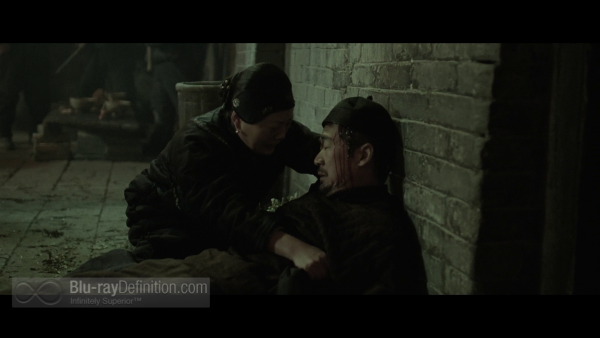 The Super 35 source for Back to 1942 hits Blu-ray in a solid transfer from Well Go. The contrast is strong, even if the color palette is rather drab. The picture is at times dull and desaturated, going for that historical and downtrodden look of squalor, but it always seems natural and organic. That being said, there's a lot of texture and natural grain present, and close-ups reveal lots of detail in faces and on cloth.

Audio Quality
[Rating:4.5/5]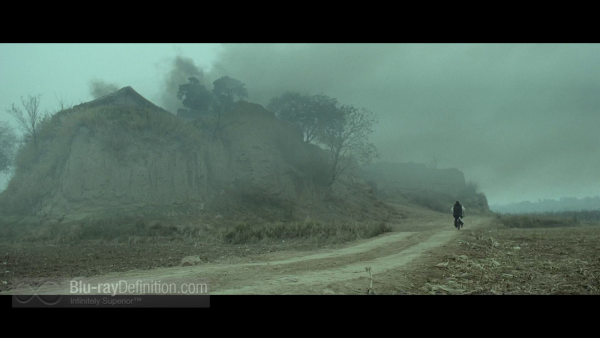 The Original Mandarin DTS-HD Master Audio 5.1 (48kHz/16-bit) soundtrack is reference, with exceptionally wide dynamic range. Going from the quietest, whisper level moments to absolutely bombastic, room-rattling moments during some of the Japanese bombing sequences. Dialogue is clean, and the balance of discrete sounds and atmospherics is nearly flawless, except for one sequence, a meeting indoors that seemed to have too much echo for such a small room.

Supplemental Materials
[Rating:0/5]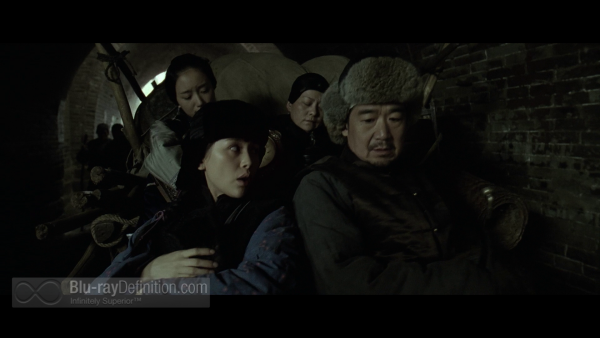 For such a sprawling film, you'd think they would at least give us a few behind-the-scenes featurettes. Alas, all we get is the theatrical trailer (2.35:1; 1080p/24).

The Definitive Word
Overall:
[Rating:3.5/5]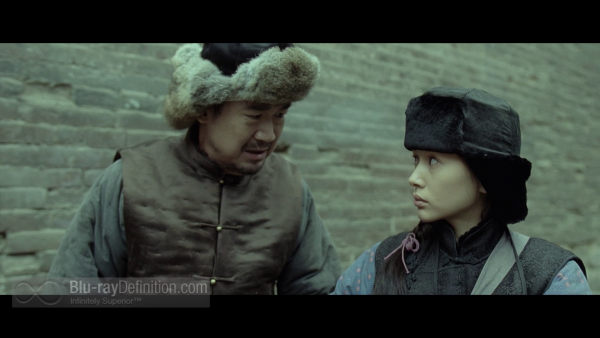 Back to 1942 is a valiant yet flawed effort from director Feng Xiaogang that thrusts viewers back into one of the most tragic events of Chinese history, yet fails to really touch the heart. It is beautifully filmed, shows all the evidence of its well budgeted production, but falls short of its epic reach.
Additional Screen Captures
[amazon-product]B00BC1UPI8[/amazon-product]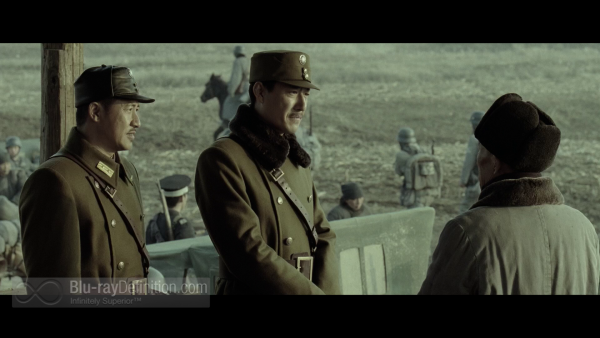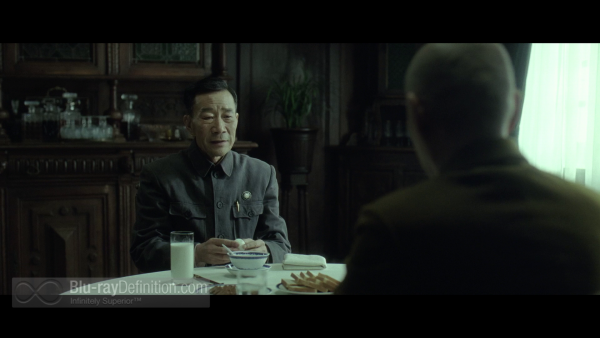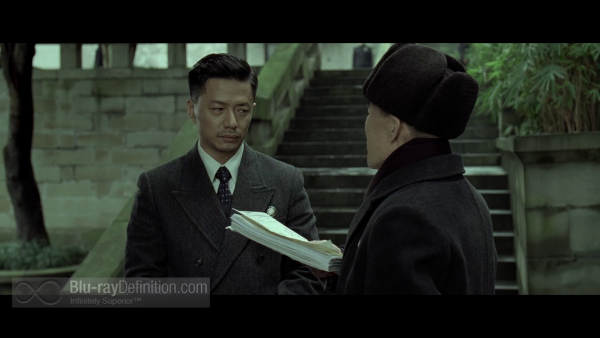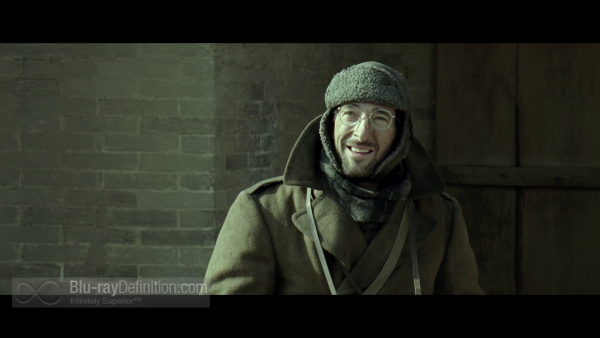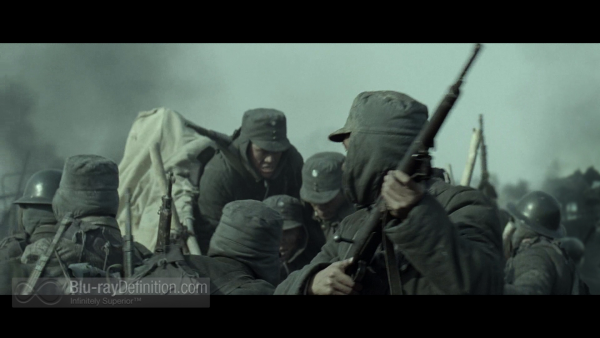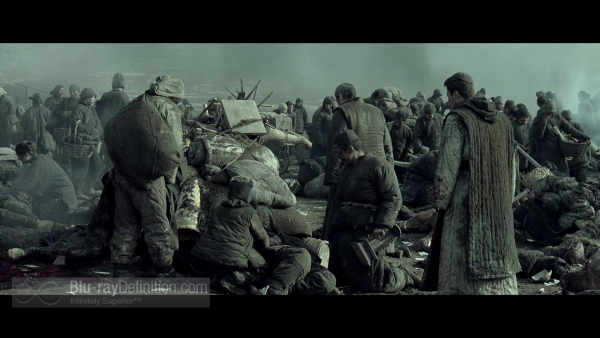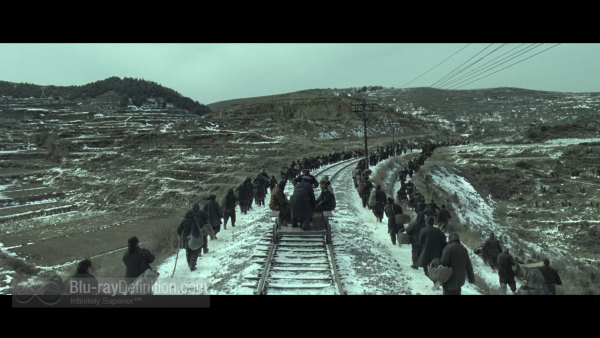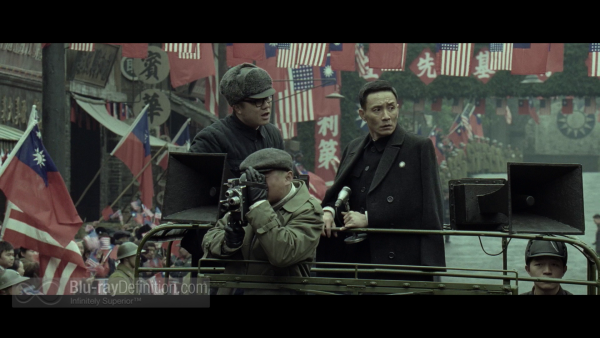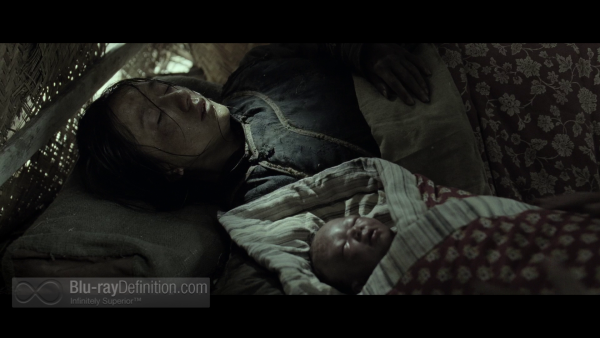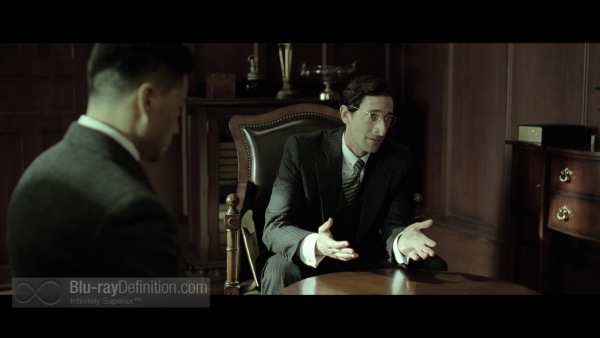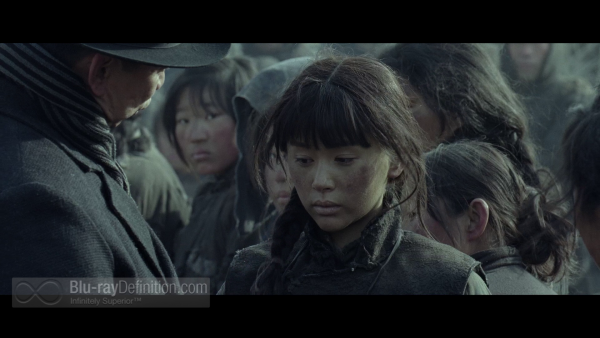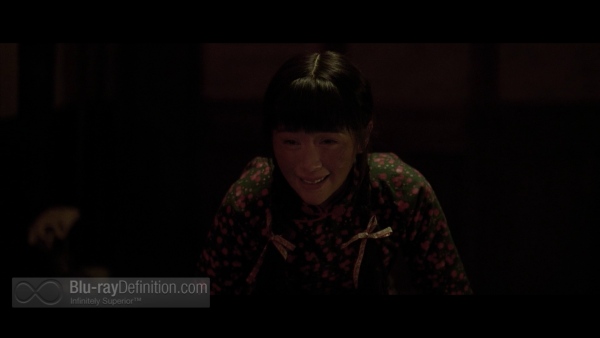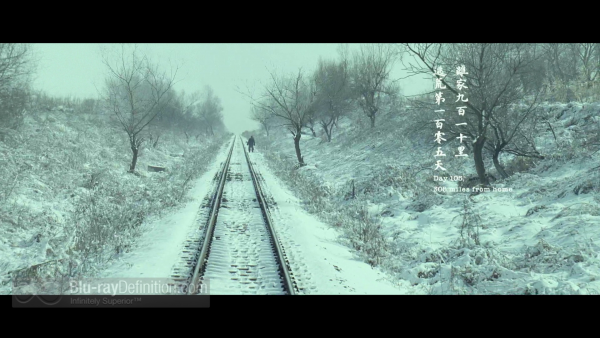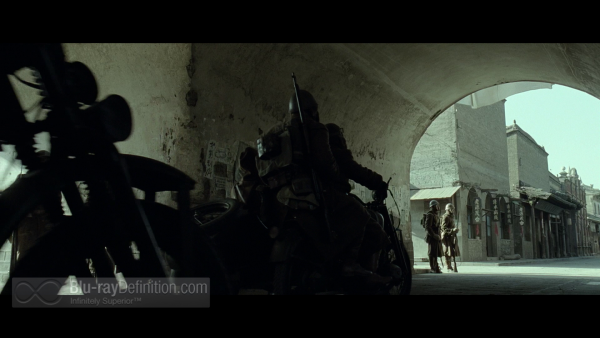 [amazon-product]B00BC1UPI8[/amazon-product]