Mouse-over Cover Art for Details
Click thumbnails for high-resolution 1920X1080p screen captures
(The below TheaterByte screen captures were taken directly from the Blu-ray Disc and losslessly compressed in the PNG format. There should be no loss of picture quality with this format. All screen captures should be regarded only as an approximation of the full capabilities of the Blu-ray format.
The Film
[Rating:2.5/5]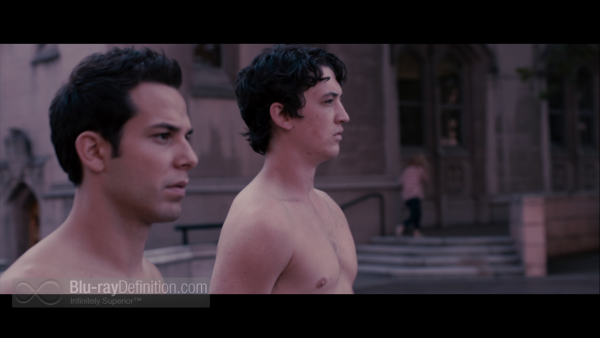 The creators of The Hangover franchise must realize that series of films is losing steam, because they've moved on, but in name only. 21 & Over is basically The Hangover with a younger cast aimed at the college crowd. Take the characters from The Hangover and imagine what they might have been a couple decades earlier, or, imagine what these people in 21 & Over will become, and you get the basic idea.
The setup here is this, three high school buddies, now nearing their college graduations, reunite to celebrate one of the trio's 21st birthday. The birthday boy in question is Jeff Chang (Justin Chon) and his two buds, Miller (Miles Teller) and Casey (Skylar Astin), but Miller in particular, are determined to take him out and get him drunk, even though his strict father has an interview with a doctor set up for him first thing in the morning that could determine his future as a pre-med student. Miller, a real party animal and generally annoying guy, Casey, straight-laced bookworm with his future all planned out, get Jeff Chang out of the house, and insanity ensues when Jeff Chang (yeah, they keep calling him by his full name) goes nuts, drinks himself into a stupor and passes out. The two are left on an adventure for the rest of the night trying to get Jeff Chang back home, but they have no idea where he lives. The night will find them being hunted by a sorority of angry Latinas whose house they broke into, pestered by a male cheerleader looking to beat them up, and making their way through a wild series of drinking games in the "Tower of Power." Casey even finds himself a little romance with a pretty blonde sorority girl Nicole (Sarah Wright).
In all, this is your typical, puerile, buddy film that relies on shock value, memory loss, and a complete suspension of disbelief to work. It has its moments, but the fact remains, this has all been done before – many times before – and it has been done better, like, in The Hangover 1. I'm sure this one will find some fans, but it is really reaching for laughs.
Video Quality
[Rating:3.5/5]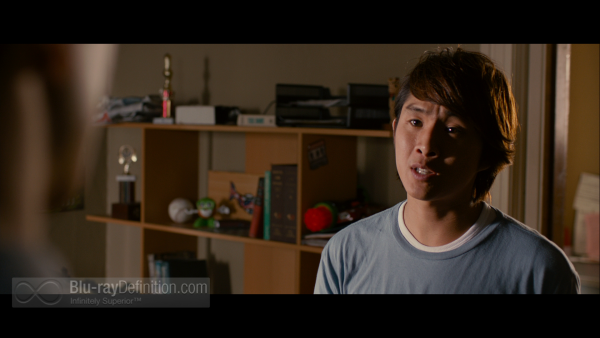 21 & Over was shot on the Arri Alexa in 1080p24 and while it has string contrast levels and good flesh tones, one can spot slight digital anomalies in the image such as banding and posterization here and there. Some darker scenes yield nuanced shadow details, but they also bring with them further video noise and digital anomalies.
Audio Quality
[Rating:4/5]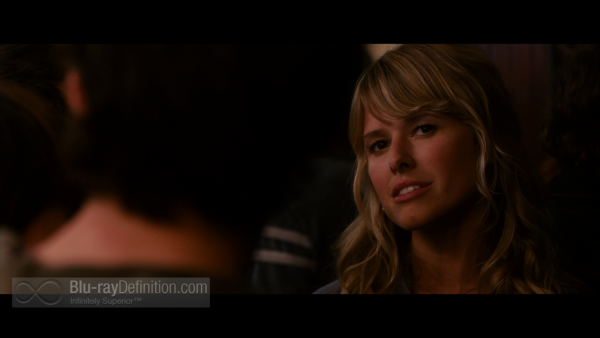 An English DTS-HD Master Audio 5.1 (48kHz/24-bit) mix is the sole option provided here. While it doesn't push the boundaries of the genre, it is more than sufficient and does have a surprising amount of ambience, atmospherics and low frequency extension during many of the rowdy party sequences. Dialogue is clear without any hints of clipping.
Supplemental Materials
[Rating:2/5]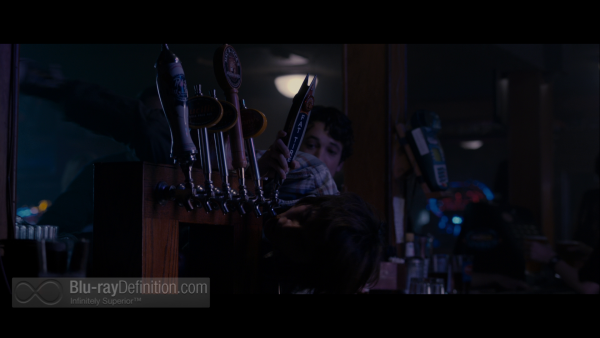 The supplements are all throwaways that simply rehash the debauchery of the film. The set does come packaged with a standard DVD as well as digital copy, however.
The supplements:
iTunes & UltraViolet
DVD
Levels of Intoxication (1.78:1; 1080p/24; 00:03:48)
Tower of Power (1.78:1; 1080p/24; 00:03:08)
Gag Reel (1.78:1; 1080p/24; 00:02:24)
Theatrical Trailer (2.35:1; 1080p/24 English Dolby Digital 5.1)
The Definitive Word
Overall:
[Rating:3.5/5]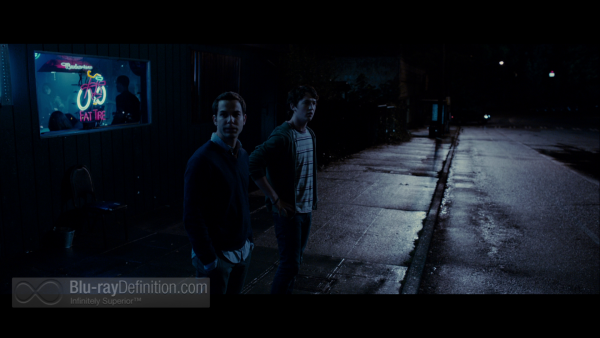 I would recommend only renting this one or skipping it entirely and going straight to The Hangover, which itself is no great piece of filmmaking, really. But if over the top puerility, sexist and ethnic jokes are your thing, then, by all means, go for it.
Additional Screen Captures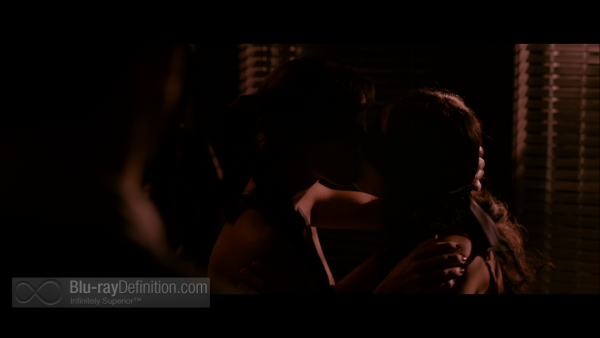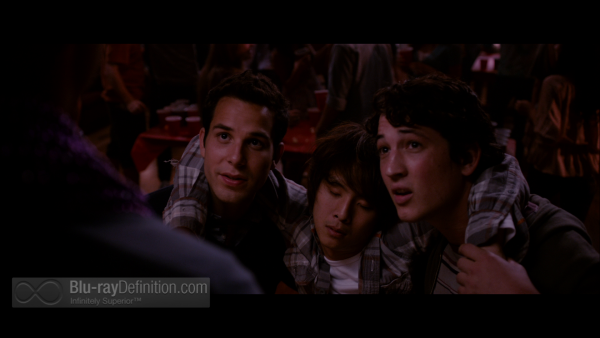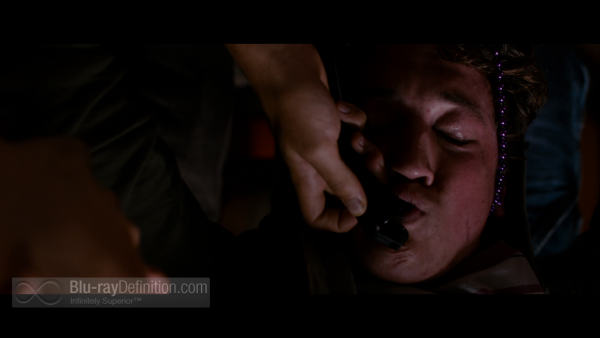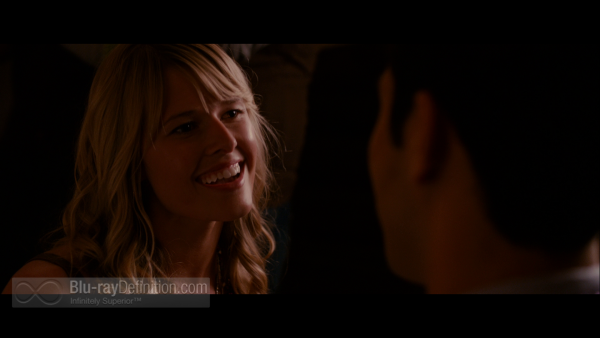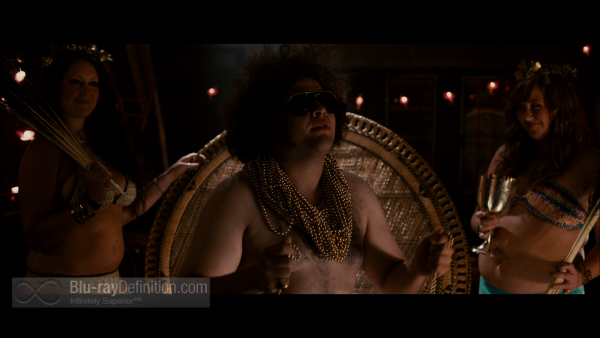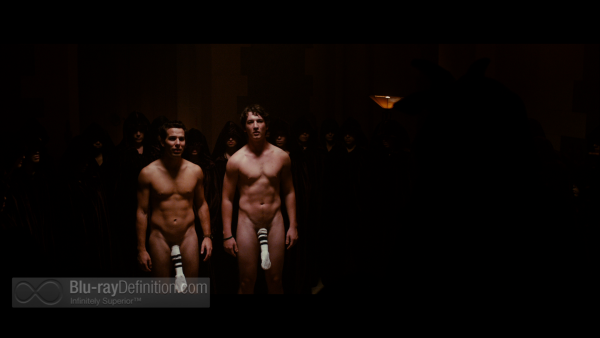 [amazon-product]B00BT7664M[/amazon-product]
Overall
[Rating:3.5/5]
The Film
[Rating:2.5/5]
Video Quality
[Rating:3.5/5]
Audio Quality
[Rating:4/5]
Supplemental Materials
[Rating:2/5]