– –

The Film
[Rating:3.5/5]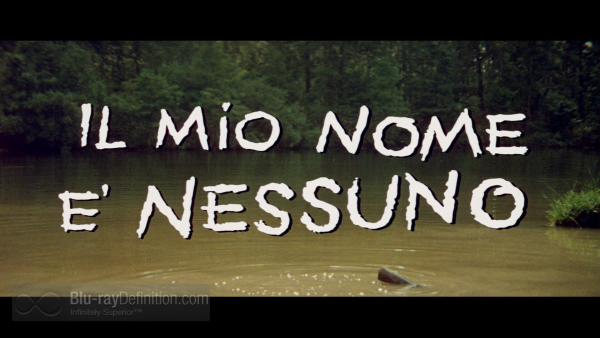 Three shady looking men ride into town ostensibly in search of a shave, and so begins My Name is Nobody (Il mio nome è Nessuno). This film was the penultimate "Spaghetti Western" by Sergio Leone, most definitely in the same vein as its predecessors like Once upon a Time in the West. Using the successful formula of an infectious Ennio Morricone score and direction by Tonino Valerii, this 40th anniversary edition would seen like the proverbial "can't miss" film.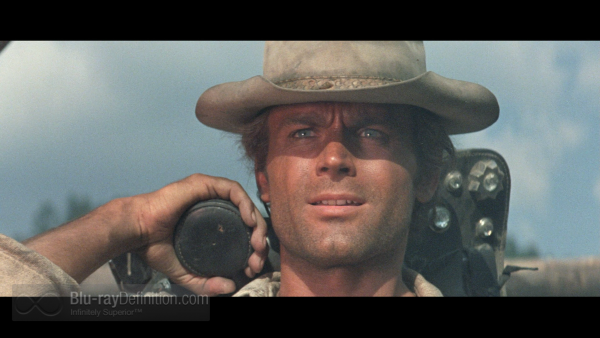 Gunslinger Jack Beauregard (Henry Fonda) is getting old, his vision is failing, and he is looking for a way to retire to a comfortable life in Europe. He only has sixteen days to board an ocean liner departing from New Orleans. However, circumstances seem to be conspiring against the gunman's ultimate desires. He meets one of his mega-fans, "Nobody" (Terrence Hill) who is trying to get Beauregard to take on the "Wild Bunch" a group of 150 outlaws that is running a gold mine scam and has Jack squarely on their hit list. Of course, the back-story is that the outlaws have killed Jack's brother so it would seem that revenge is definitely on his to-do list before he leaves the country.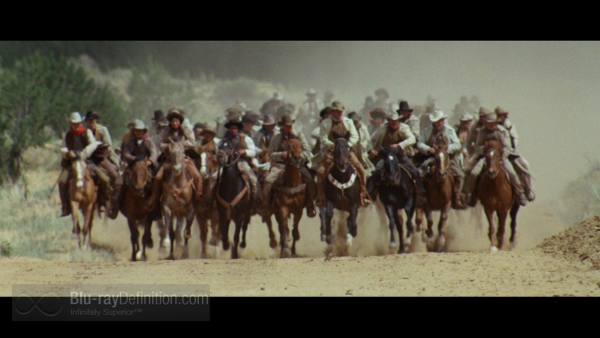 Most of the story focuses on "Nobody" and his adventures along the way, including his exacting vengeance on a cruel carny operator and winning a "drunken" shooting contest.  Eventually, the young man is hired to shoot it out with Beauregard but…kill his idol? What must the bad guys have been thinking? As in most of the Leone westerns, there is that last big confrontation scene but I will let you watch that one yourself.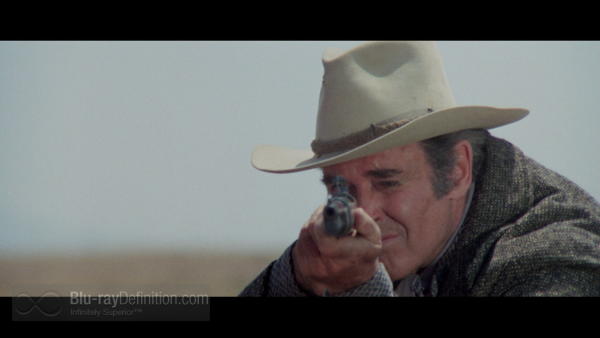 There are some deliberately corny touches: one of the headstones in the Indian graveyard marked "Sam Peckinpah" and a the Ride of the Valkyries theme announcing the arrival of the "Wild Bunch." But we have come to expect stage business like that in a Spaghetti Western.
Video Quality
[Rating:3/5]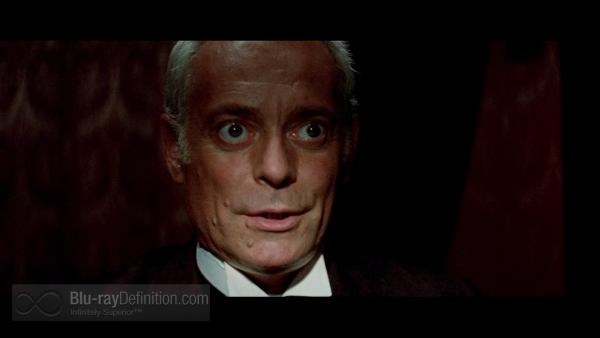 Some 40-year-old films age better than others. In the case of My Name is Nobody, the picture quality varies from scene to scene with occasional streaks, grain and lack of edge detail.  These artifacts are not enough to spoil the overall effect of the well-practiced hand of Leone's cinematographer, Giuseppe Ruzzolini. Trademark scenes that focus on a single object with no dialogue create the usual Leone atmosphere.
Audio Quality
[Rating:3/5]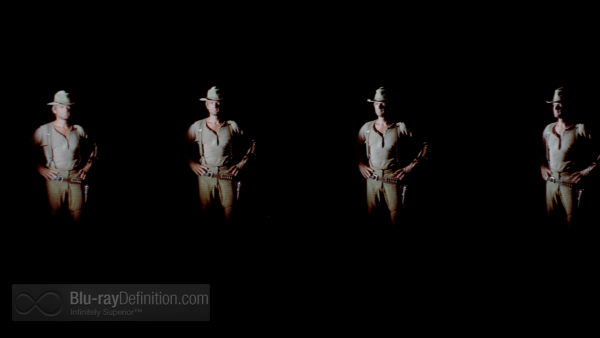 The soundtrack recording is not one of this series' best as we get a DTS-HD Master Audio "dual mono" version that sounds pretty flat and, often compressed. Unfortunately this does diminish the effect of the catchy Morricone score. Remember that this is a film with a lot of Italian actors so there is the frequent (and unintentionally funny) lack of sync between the actual dialogue and the movement of the actors' lips.
Supplemental Materials
[Rating:0/5]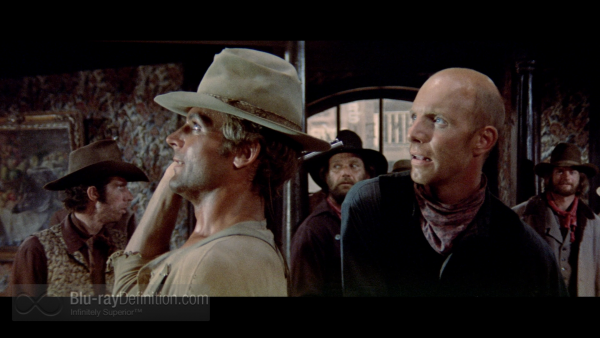 Nothing doing here.
The Definitive Word
Overall:
[Rating:3/5]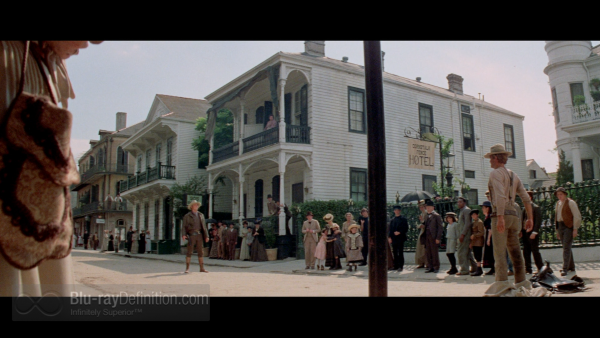 There are two kinds of viewers in the world: those who love Italian-made "horse operas" and those who cannot abide them.  I belong to the former group but must openly admit that this film is not one of this genre's best efforts. By 1973, Leone's cinematic muse had begun to run dry, and, in spite of some scenes that were calculated to amuse, this is a "I-definitely-think-that-I have-seen-this-one-before" movie. Not nearly in the same league as Once Upon a Time in the West, My Name is Nobody, provides a small mouthful of enjoyment, more like a piatto primo than like a piatto principal. Buon appetito!
Additional Screen Captures
[amazon-product]B00E3XXP0W[/amazon-product]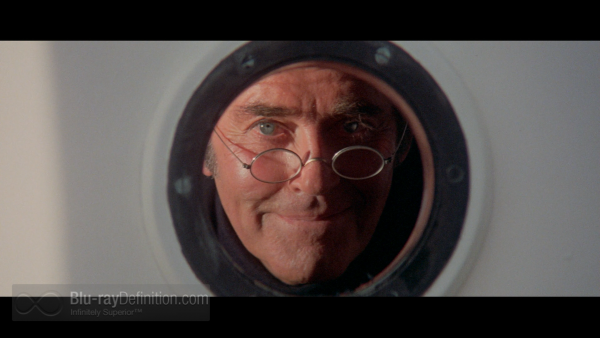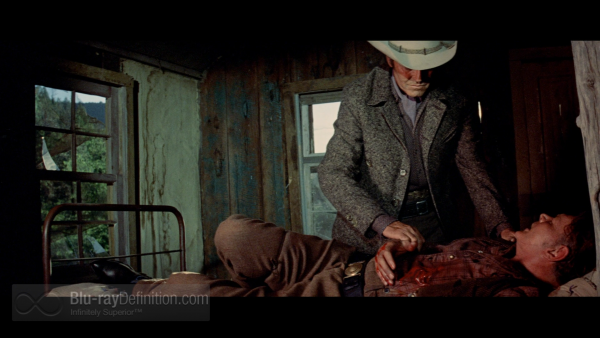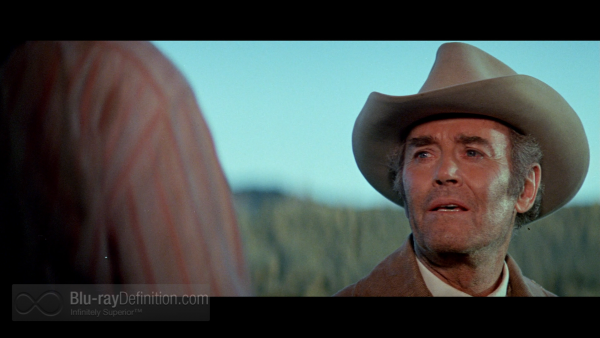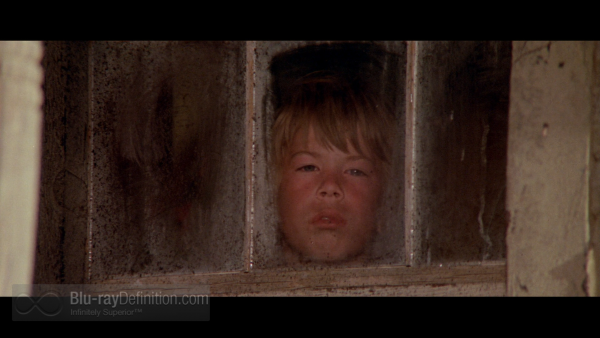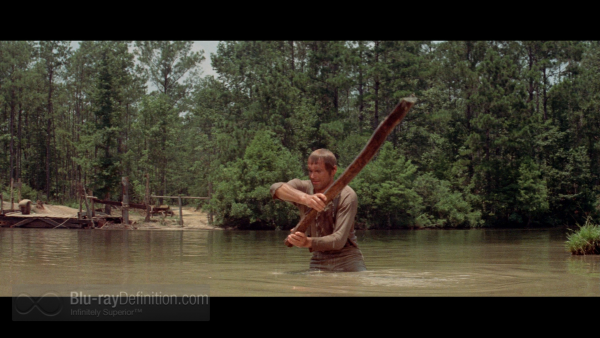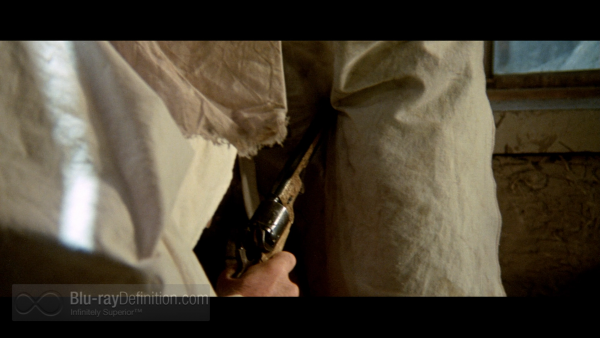 [amazon-product]B00E3XXP0W[/amazon-product]