– –

The Film
[Rating:3.5/5]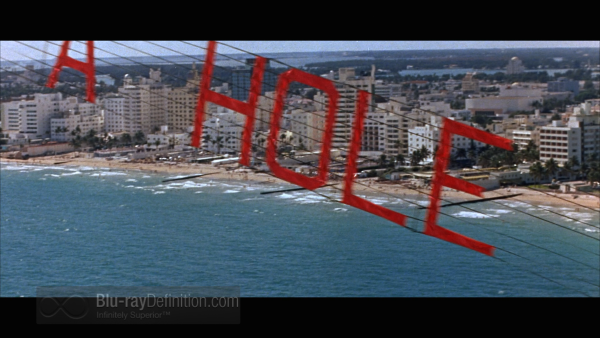 In the tradition of the Hollywood domestic comedy-drama films, A Hole in the Head, stacks the deck with headliners Frank Sinatra, Edward G. Robinson, Thelma Ritter, and Eleanor Parker.  Set in the heyday of Miami Beach, "Old Blue Eyes"  assumes the role of failed hotelier (and widower) Tony Manetta who has a little boy, Alvin or "Ally" (Eddie Hodges) to whom he is utterly devoted. Tony's hotel, Garden of Eden, is deeply in hock and things look pretty bleak for the pair. Tony is also enamoured of wild child surfer Shirl (Carolyn Jones) who keeps him off guard, off center, and usually off balance.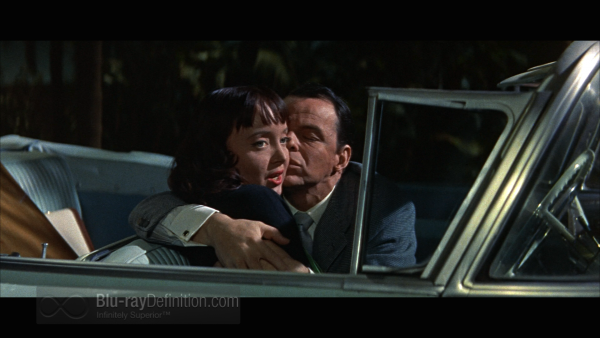 For a last moment reprieve, Tony goes to Abe Diamond (Benny Rubin) to secure a loan that will keep his hotel from closing. When the loan falls through, he calls older brother Mario (Edward G. Robinson), a successful businessman, for the desperately needed cash. Mario and spouse Sophie (Thelma Ritter) fly to Miami on a mission of mercy.. After Mario reads his impecunious brother the riot act, citing his lavish lifestyle and lack of business sense, the difficult conversation begins on the subject of raising Ally in his rather than in Tony's home.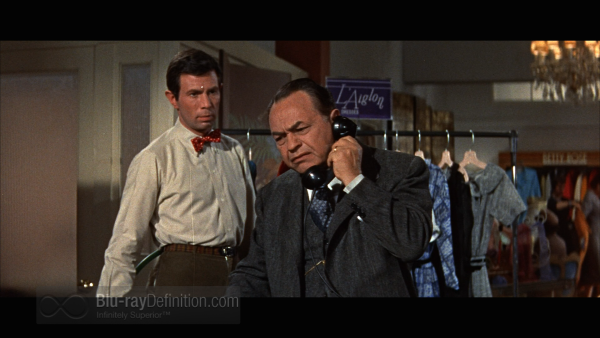 When the action seques into the evergreen number, "High Hopes," the theme of Tony's wayward and profligate life, the chemistry between Sinatra and Hodges gels perfectly. To keep Ally from being shipped off to Uncle Mario and Aunt Sophie, Tony must seek out a suitable replacement wife. Much to Tony's surprise, Mario and Sophie have picked out a wealthy widow, Mrs. Rogers (Eleanor Parker) who is not only attractive but immediately connects with Ally.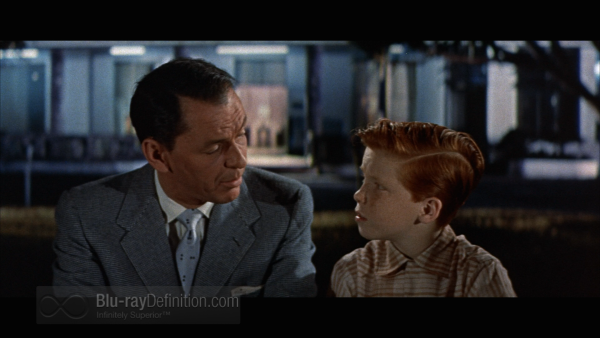 The perfect fairytale ending seems out of reach when Tony's hotel gets an eviction notice. Tony reconnects with old buddy and now millionaire Jerry Marks (Keenan Wynn) at the race track, and hope for the future begins to flicker. With some predictable twists in the storyline, A Hole in the Head winds up as another Frank Capra feel-good film in the manner of It's a Wonderful Life and Pocket Full of Miracles, if not rising to the heights of these predecessors.

Video Quality
[Rating:3/5]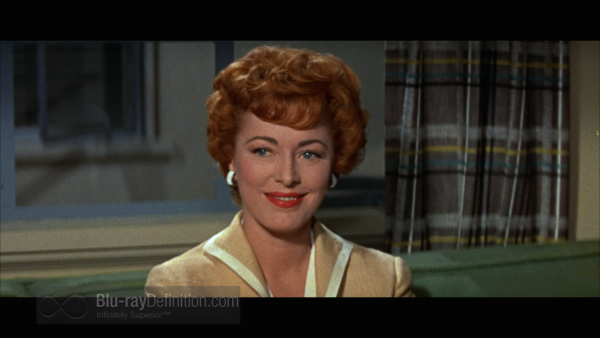 A 1959 widescreen film, this restoration has considerable amount of blurring, some graininess, and color fading. The dark scenes, such as the surfing sequence with Sinatra and Jones, lose most of their clarity and definition. The indoor sequences are better in most respects although the colors look artificially enhanced.

Audio Quality
[Rating:3.5/5]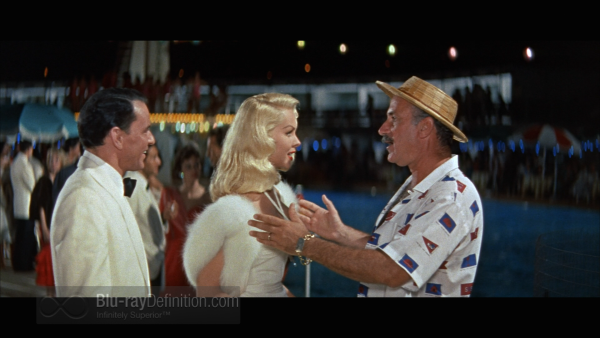 The soundtrack has a bit of boxiness and some compression in its DTS-HD Master Audio 2.0 version. Dialogue is clear and what music there is comes across reasonably well.

Supplemental Materials
[Rating:0/5]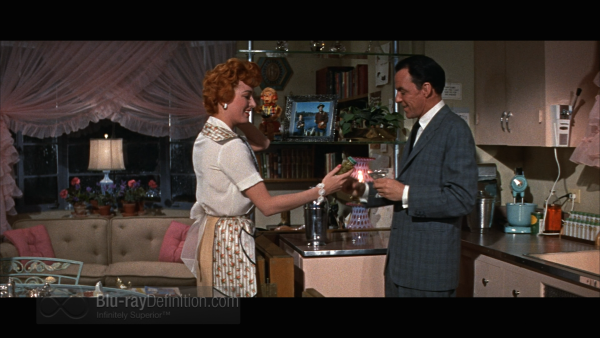 No extras are provided.

The Definitive Word
Overall:
[Rating:3/5]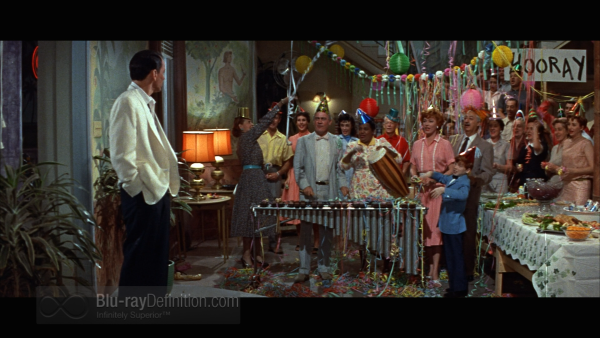 A Hole in the Head is a dated piece of work replete with '50s stereotypes such as Carolyn Jones's bohemian girl, Edward G. Robinson's crusty businessman, and Sinatra's likeable loser. Shot on a tight timeline and in spite of a hokey script adapted from the original stage play, this film is largely redeemed by Eddie Hodges's sparkling cinematic debut as an adorable youngster, devoted to his loser dad.
 Additional Screen Captures
[amazon-product]B00QK4AJZG[/amazon-product]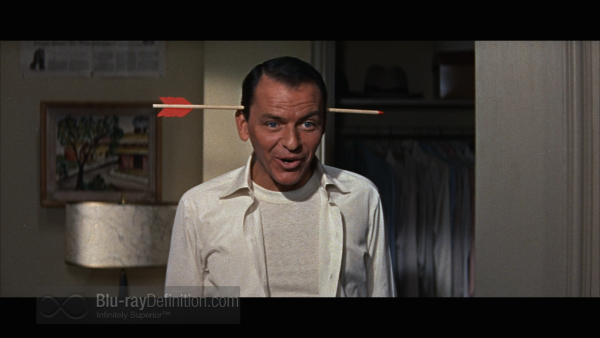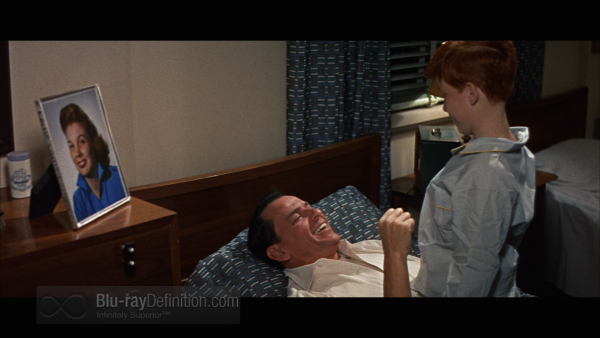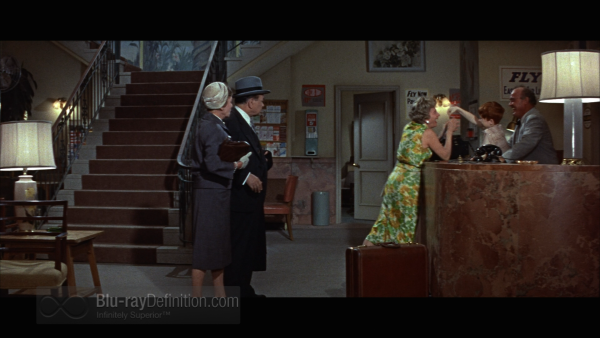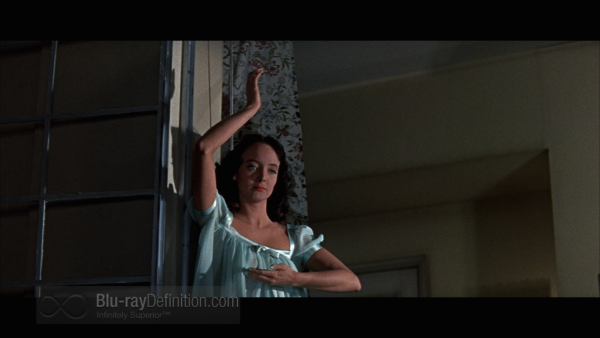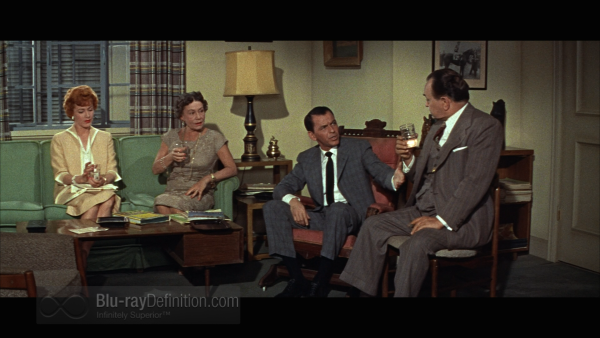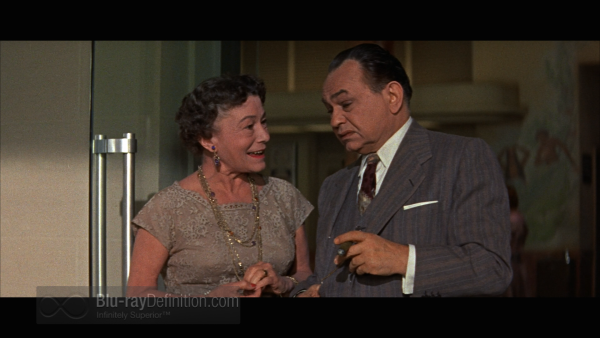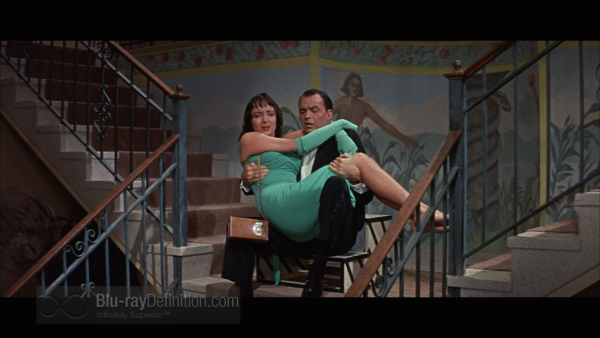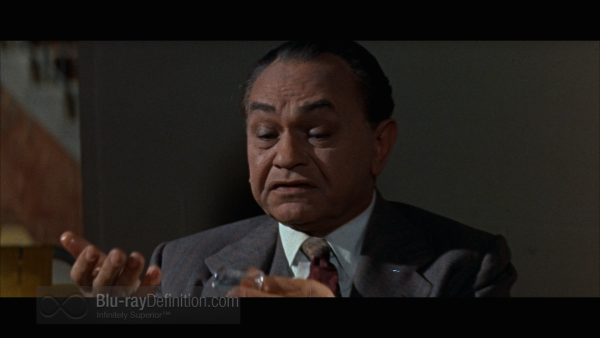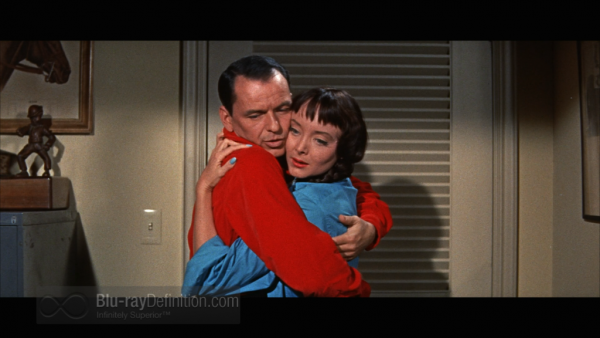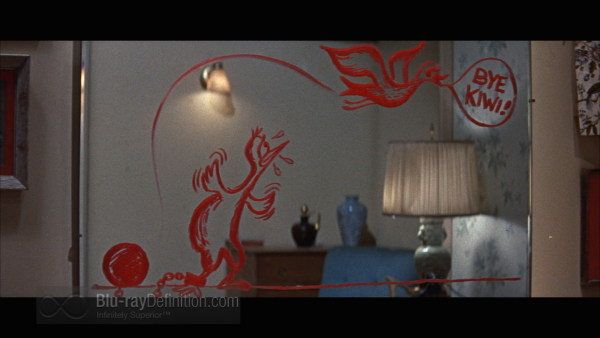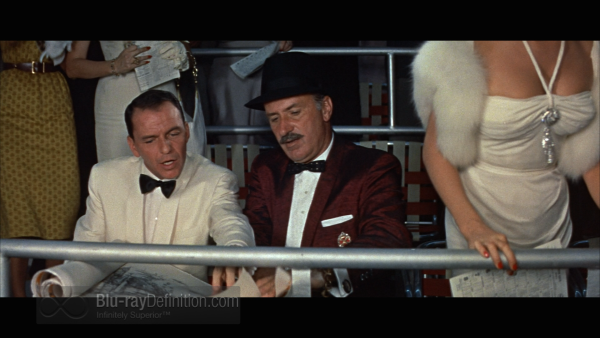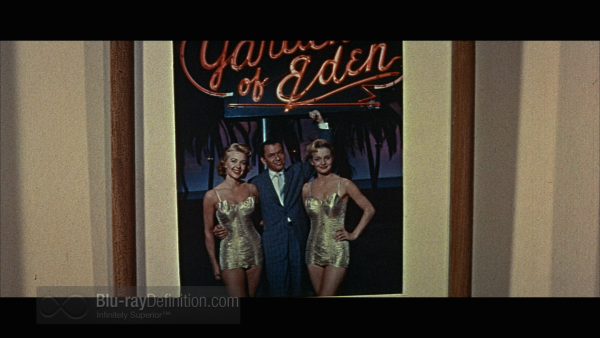 [amazon-product]B00QK4AJZG[/amazon-product]