–
The Film
[Rating:4.5/5]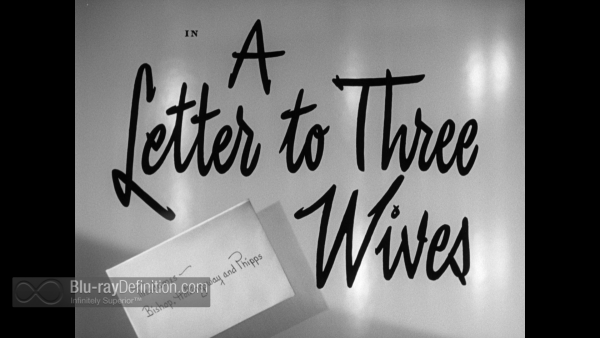 In what probably passed as a somewhat risqué topic for a film in 1949, Joseph Mankiewicz directed this film, A Letter to Three Wives, from an adaptation of a John Klempner Cosmopolitan Magazine novel, about three progressive women (Jeanne Crain, Ann Sothern and Linda Darnell), worried about the state of  their marriages after receiving a letter addressed to them from a mutual friend named Addie that she has run off with one of their husbands right before they head off on a boat trip for the day. Addie never actually appears on camera, but her voiceover is provided Celeste Holm.
As they try to enjoy their trip, each woman flashes back on her rocky marriage to try to determine if it is in fact her husband that has run off. Awkward Deborah (Crain), just back from th recalls the less-than-perfect impression she made when she was just back from the Navy during the first days of her marriage to charming husband Brad (Jeffrey Lynn), who has in fact been friends with Addie for years. Rita (Sothern) is a driven business woman who writes radio shows and she begins to worry if she has been to hard and unavailable toward her well meaning husband George (Kirk Douglas). Lora Mae (Darnell), a rough-around-the-edges woman from the wrong side of the tracks (literally, as we see when the el makes her tiny apartment rattle) starts worrying that perhaps her coarse businessman husband Porter (Paul Douglas) doesn't really love her and just thinks she's a gold digger.
The clever writing and the likable characters are what makes Wives a big success. Visually, Mankiewicz's style is as basic as it gets. There's nothing very groundbreaking in the visual realm, but the relationships between the genders, the surprising way that women are portrayed as tough, clever, forces to be reckoned with, not just withering housewives, is what makes the film standout in its era. There are also some rather subversive lines, like one about penetration and another about women being merchandise, as Lora Mae says to Porter: "If you'd only asked me, if you'd only made me feel like a woman instead of a piece of merchandise!" and he replies, "Did you give me a chance to? All you ever showed me was your price tag." The film is filled with wit like that and, truth be told, it probably takes more than one or two viewings to really catch it all.

Video Quality
[Rating:4.5/5]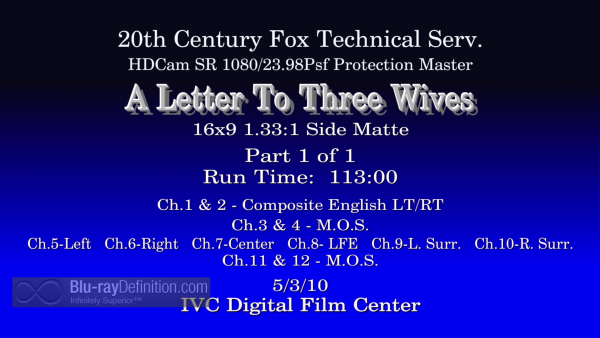 A Letter to Three Wives comes to Blu-ray from Eureka's Masters of Cinema imprint in a gorgeous looking AVC/MPEG-4 1080p transfer from a 20th Century Fox master. The black and white image shows a good amount of contrast, talthough there is just a slight bit of crushing, even as the blacks never seem to look exactly inky. Still, the film grain is a medium to medium fine structure that looks quite organic and we have a lot of detail even as it has been obviously cleaned up. Only the rare scratch can still be seen.

Audio Quality
[Rating:4/5]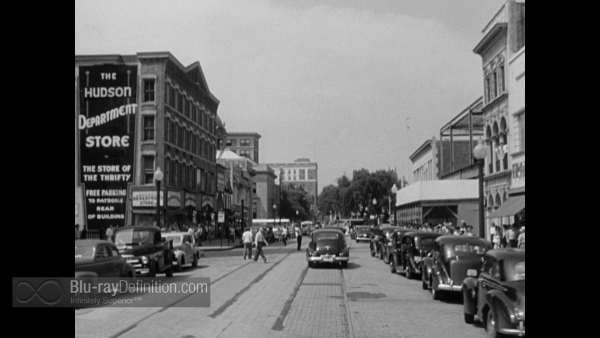 A Letter to Three Wives comes with both the original monaural soundtrack in LPCM 2.0 (48kHz/24-bit) and a 5.1 remix in DTS-HD Master Audio 5.1 (48kHz/24-bit). Both tracks are fairly good given that this film is from 1949. The mono track is what it is, a little boxy, but surprisingly full and clear and generally free from noise. The 5.1 track spreads some sounds across the stereo field and adds some ambience to the surround channels. It is particularly good during the vignette with actress Linda Darnell when she is Lora Mae Hollingsway's family's tiny apartment as the elevated subway train keeps rumbling by their window. The sound literally fills the soundfield and also offers the LFE a chance to work out a bit.

Supplemental Materials
[Rating:4/5]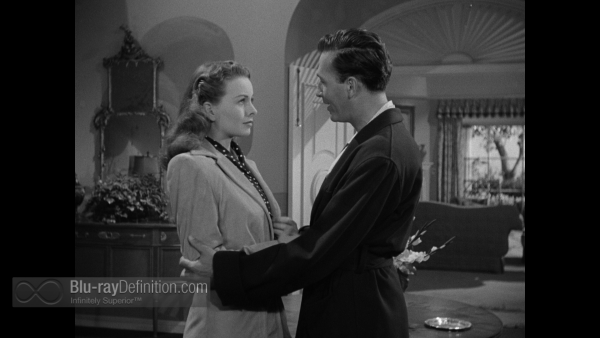 Audio commentary featuring Joseph Mankiewicz biographers Kenneth Geist and Cheryl Lower and director's son Christopher Mankiewicz.
Radio Adaptations – These two radio adaptations of "A Letter to Three Wives" were presented in the years following the film's release. The Screen Guild Theater episode was broadcast on 3rd November 1949. The Lux Radio Theater episode was broadcast on 20th February 1950.:

Screen Guild Theater (00:29:40)
Lux Radio Theater (00:54:30)

Movietone News (1.37:1; 1080i/60; 00:01:15)
Theatrical Trailer (1.37:1; 1080i/60; 00:02:43)
36-page booklet containing essays, interview material, and rare archival imagery

The Definitive Word
Overall:
[Rating:4/5]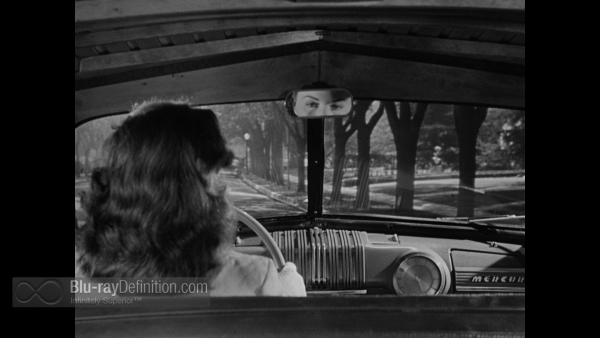 A Letter to Three Wives won two Oscars for Joseph Mankiewicz, Best Director and Best Screenplay. He would go on to repeat that victory in both categories the next year for All About Eve. This Masters of Cinema set is a fine release of a cleverly written and acted film.
Additional Screen Captures
[amazon-product region="uk" tracking_id="bluraydefinit-21″]B00W7668PQ[/amazon-product]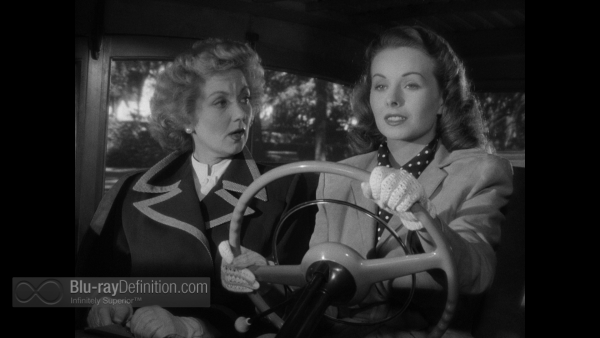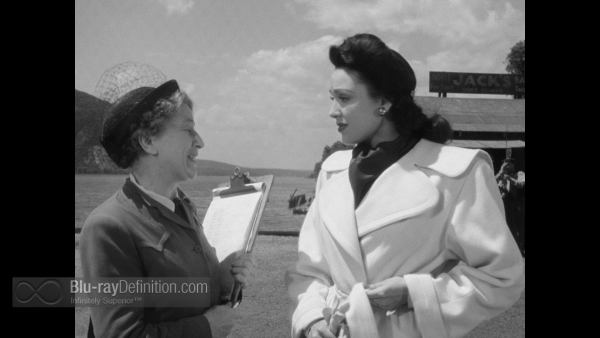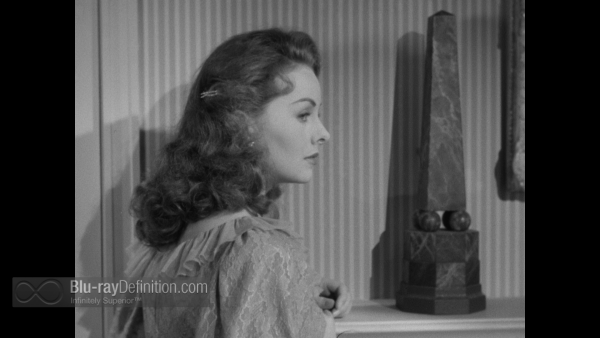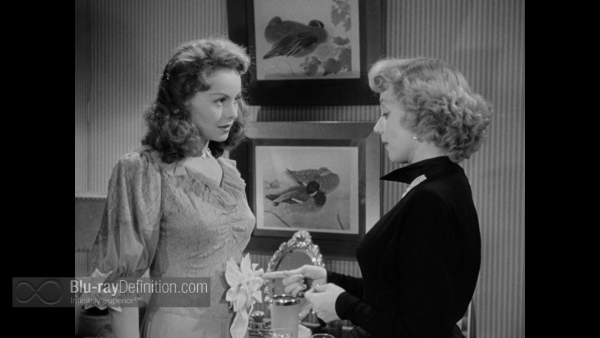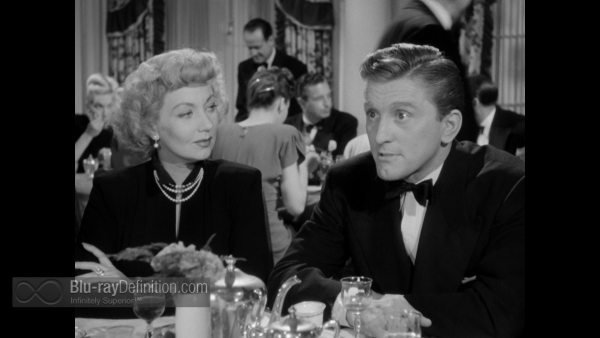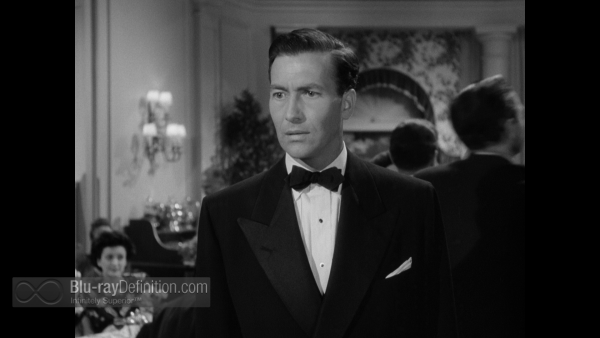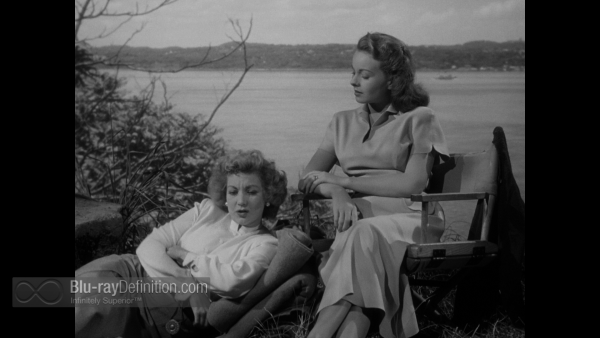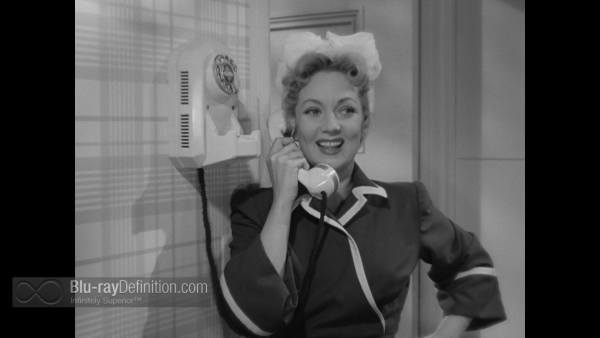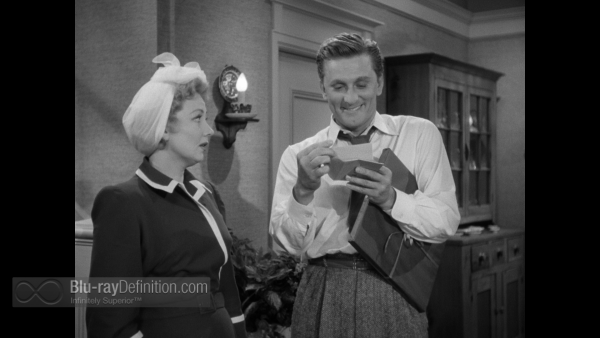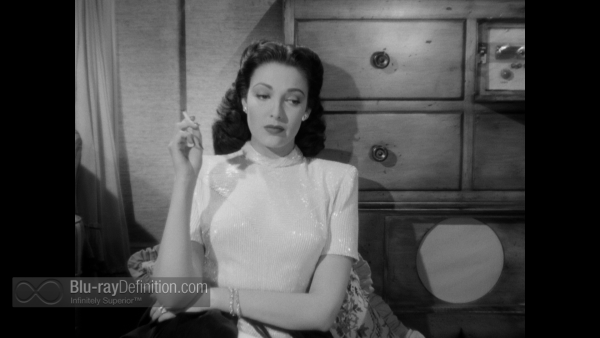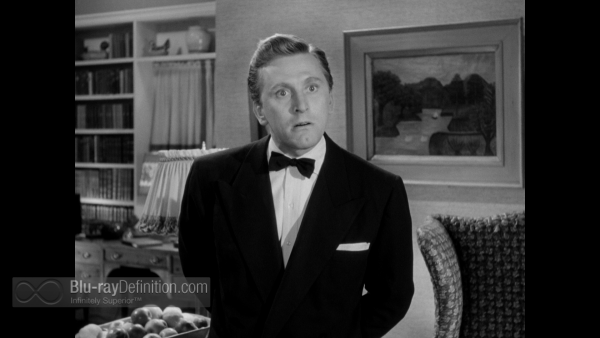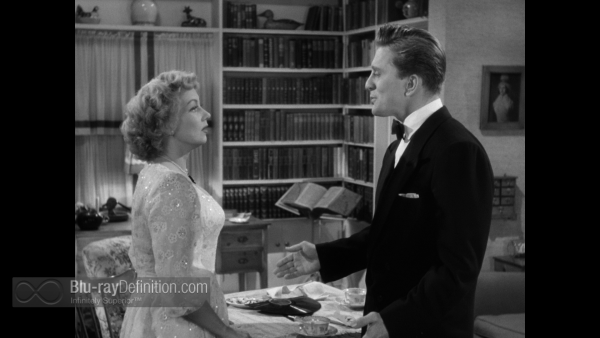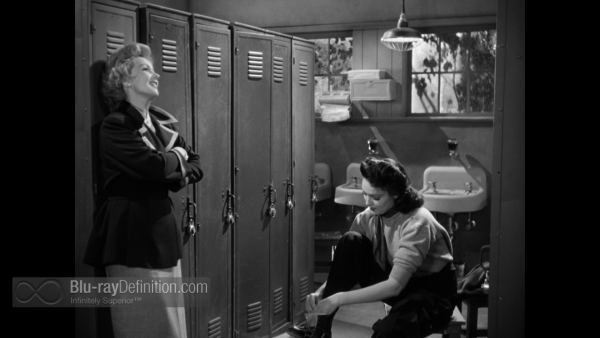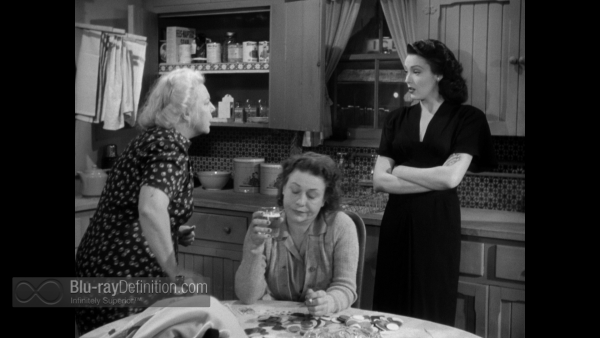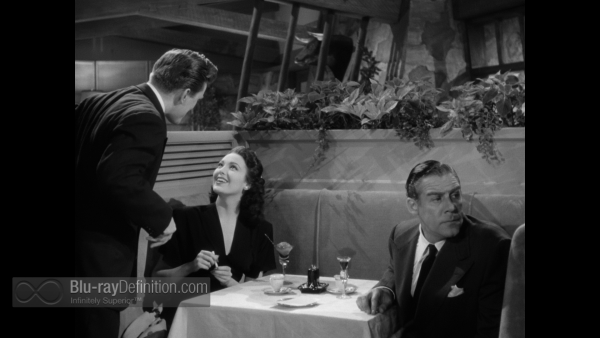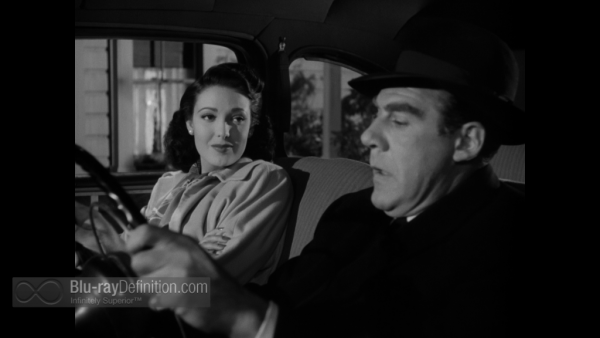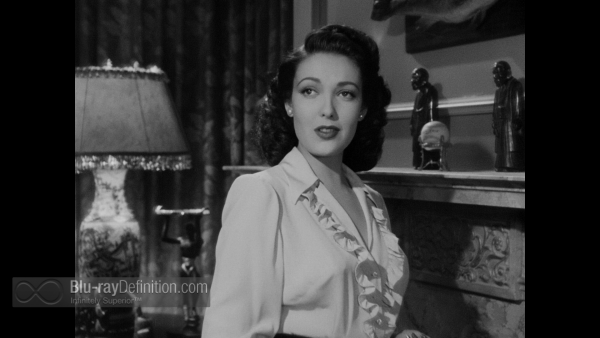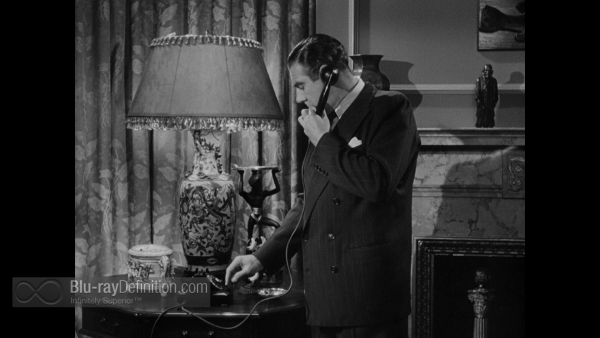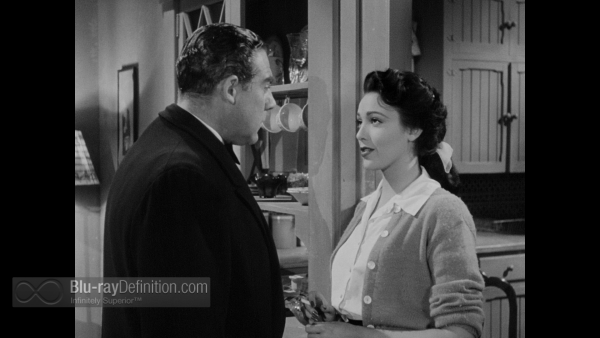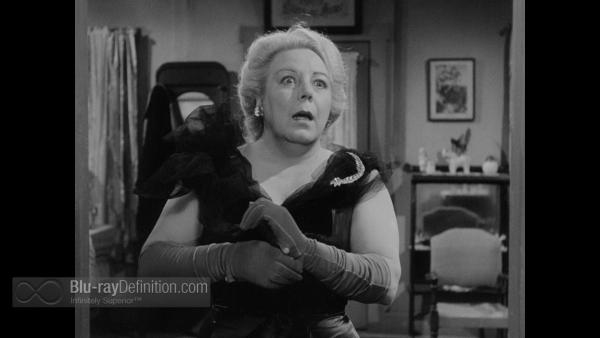 [amazon-product region="uk" tracking_id="bluraydefinit-21″]B00W7668PQ[/amazon-product]