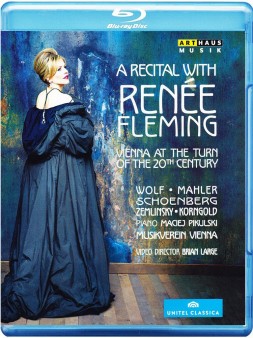 – (scroll to the bottom of using mobile OS)

The Performance
[Rating:4/5]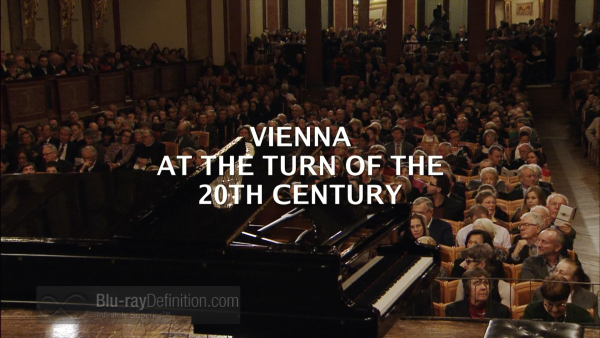 This program covers a period of forty-five years (1888-1933) during which there was a considerable change in the musical climate and form in one of classical music's leading cities. This program of German lieder (songs) begins chronologically with Hugo Wolf and concludes, prior to three encores, with Erich Wolfgang Korngold (better known as a Hollywood film score composer). In between, we get selections by Gustav Mahler, Arnold Schoenberg, and Alexander Zemlinsky.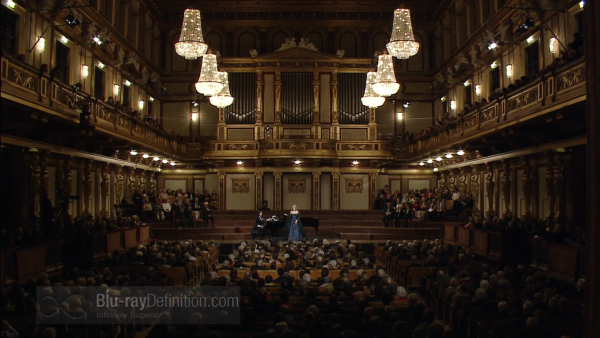 Renée Fleming, a soprano more typically associated with the vocal compositions of Richard Strauss (there is one Strauss encore in the program), takes on some works that were clearly discoveries for her. During this concert, recorded at the legendary Goldener Saal (Golden Hall) of the Musikverein Vienna, Ms. Fleming is accompanied by Maciej Pikulski
The playlist is as follows:
Hugo Wolf: Five Songs to Texts by Johann Wolfgang von Goethe
Gustav Mahler: Five Songs to Texts by Friedrich Ruckert
Arnold Schoenberg:
Alexander Zemlinsky: Five Songs to Texts by Richard Dehmel
Erich Wolfgang Korngold:

Sterbelied
Das Heldengrab am Pruth
Was du mir bist
Das ellende Bachlein
Frag mich oft

Richard Strauss:
Erich Wolfgang Korngold:
Johann Strauss II:
George Gershwin:
It is a pleasure to hear numerous familiar and several unfamiliar songs coming from a creative hotbed that was the fin du siècle Vienna. Lieder recitals are the most exposed form of vocal performance in which a singer can engage as there is literally no place to hide nor does this vocal genre reside in many soloists' comfort zones. There is obvious synergy between Ms. Fleming and her accompanist Pikulski that contributes significantly to the success of this program. Having seen this soprano in person more than twenty years ago (and subsequently as well), I remain impressed and amazed at the musicianship that she brings to the repertory that she selects. Ms. Fleming may be in the autumn of her career but one would hardly guess this to be the case from this program that is a stunning display of technique and deep understanding of the lyrics.
Video Quality
[Rating:4/5]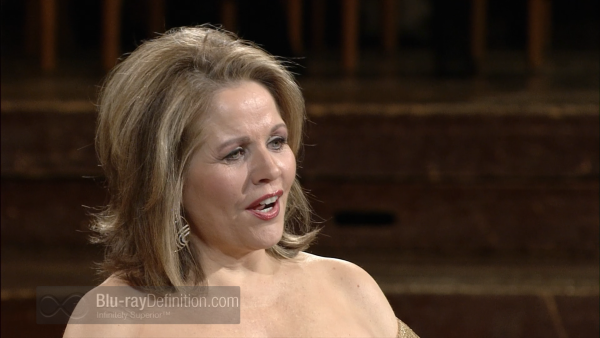 Veteran director Brian Large devotes his cameras to bring us the experience of this concert without the distractions of a large cast and complex stage. We get the absolute sense of just being there.
Audio Quality
[Rating:4/5]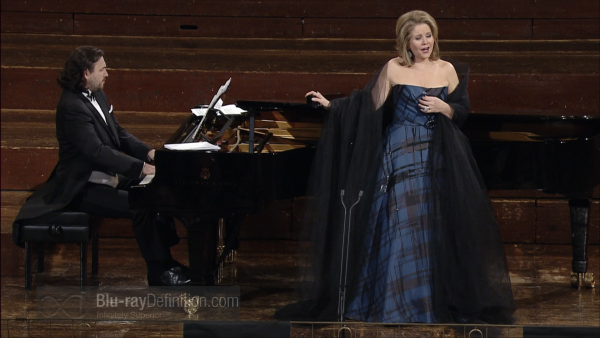 There is something magical about a vocal recital and the recording team gets this point. Renée's voice retains its polished gold quality that makes each song a vocal delight. There is little difference between the surround and two-channel versions as both are excellent.
Supplemental Materials
[Rating:1.5/5]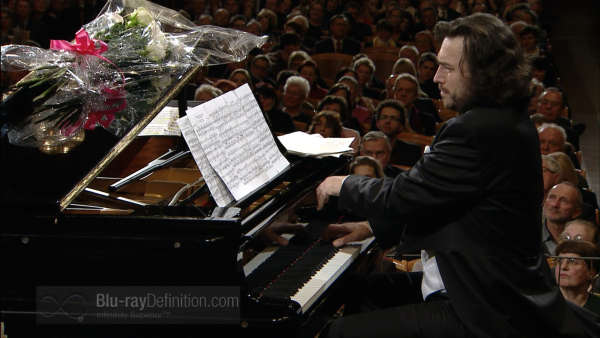 There are Arthaus Musik trailers and a nice booklet about performance credits with essays by Renée herself and backgrounds on each song by Hartmut Krones.
The Definitive Word
Overall:
[Rating:4/5]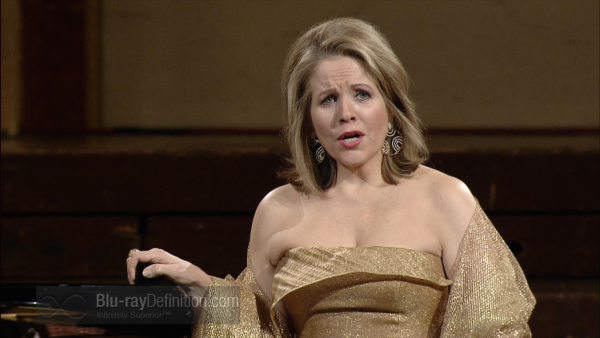 This recital sets the bar very high for future lieder concerts. We get a singer who has taken the time and trouble to get inside of these songs and deliver their essence to the audience. Time has been kind to the Fleming voice and all of its most endearing qualities are on full display in this Blu-ray Disc. With the passing of many of the world's greatest lieder performers, it is gratifying to know that the torch passed to Fleming remains bright and undimmed. Highly recommended.
Additional Screen Captures
[amazon-product region="uk" tracking_id="bluraydefinit-21″]B00M428E0U[/amazon-product]
[amazon-product region="ca" tracking_id="bluraydefinit-20″]B00M428E0U[/amazon-product]
[amazon-product]B00M428E0U[/amazon-product]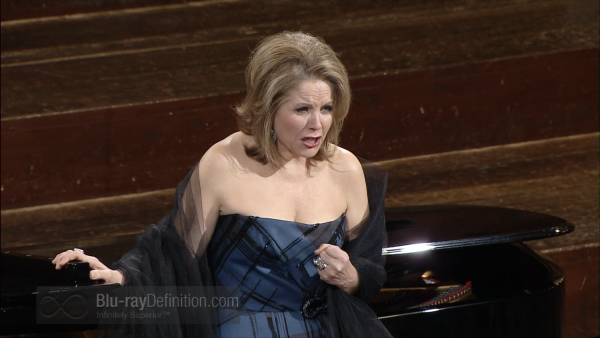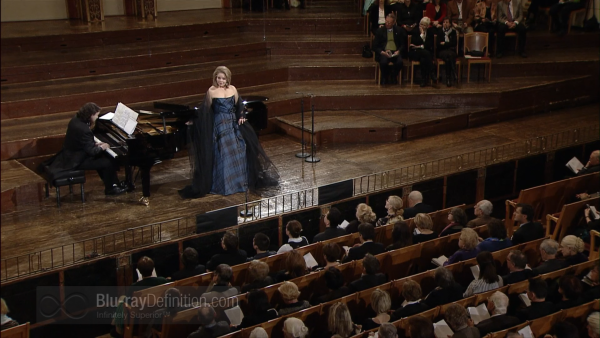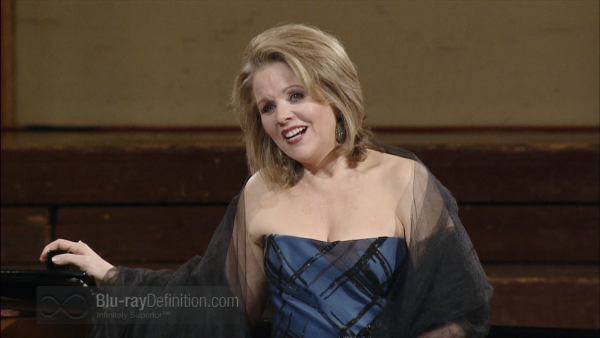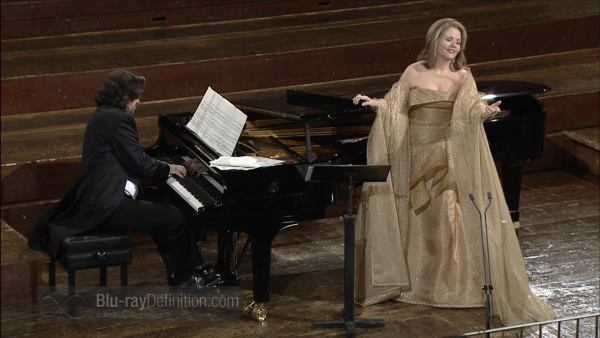 [amazon-product region="uk" tracking_id="bluraydefinit-21″]B00M428E0U[/amazon-product]
[amazon-product region="ca" tracking_id="bluraydefinit-20″]B00M428E0U[/amazon-product]
[amazon-product]B00M428E0U[/amazon-product]