– –

The Film
[Rating:3/5]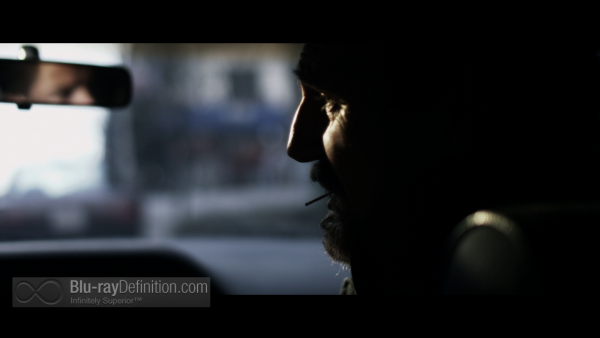 Scott Frank who is known for writing the screenplays to such big budget Hollywood fare as Minority Report and The Wolverine steps behind the lens to direct this gritty crime drama based on the novel from Lawrence Block.
A Walk Among the Tombstones stars Liam Neeson inhabiting the gun toting lone wolf persona he has honed in screen since the unlikely franchise success he began with Taken. Here, he's a retired NYPD detective working as an unlicensed private eye, Matt Scudder. Sudder was having a quiet drink alone in a Washington Heights bar when a couple of kids tried to rob the place and shot the bartender in the chest. Scudder chased them all down and shot them, but a stray bullet turned the entire situation into an even larger tragedy. Now he's in AA, and in between works odd jobs and a private detective, living off of the generous gifts his dubious clients offer him in return.
Scudder ends up drawn into the strange and violent case of heroin trafficker Kenny Kristo (Dan Stevens) whose wife was kidnapped and slaughtered, chopped up into pieces, by her kidnappers. The further he investigates, the more obvious it becomes that he is heading into a very violent, and sick underground world, and the men he is after, who subsequently kidnap the wife of another drug trafficker, are more sadistic than he could have imagined.
This film tries hard to remind us how hard boiled, how much of a throwback to old school detective films and pulp fiction it is. It comes right out and mentions Sam Spade and Philip Marlowe multiple times. While it does have a certain slow-burning appeal and highlights its anti-hero working just outside the law, classic noir it isn't.
A Walk Among the Tombstones is bloody, visceral, more gratuitous than necessary at times, and forgetful of its plot at other times. The first half of the film is the most solid half, building up a lot of atmosphere and suspense, with Liam Neeson doing what he does best, kicking in doors, taking no names, pointing guns at bad guys. The second half becomes muddled, and some plot choices begin not to make sense.
Take away some of the plot holes, however, and A Walk Among the Tombstones is Neeson's best crime thriller since the first Taken. With its motley parade of street urchins, weird cemetery groundskeepers, drug dealers, and violent collisions, this one may not be perfect, but it is an engaging and at times suspenseful time filler.
Video Quality
[Rating:5/5]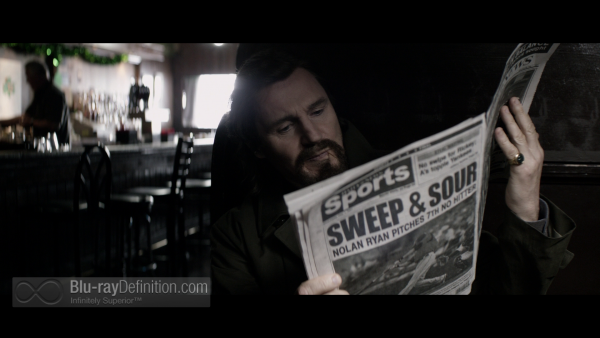 A Walk Among the Tombstones is an original high definition production shot on ARRI ALEXA Plus 4:3 and Red Epic cameras with Panavision B Series Anamorphic, Panavision Primo Anamorphic, and Panavision Ultra Speed MKII lenses. It is brought to Blu-ray by Universal in a gorgeous looking AVC/MPEG-4 1080p transfer. The image is clean, highly detailed. We can spot every drop of rain and bit of stubble on Liam Neeson's face. Contrast is superb, with black levels that are deep and inky without crushing and good brighter scenes. Shadows in this dark hued film are nuanced as well.
Audio Quality
[Rating:4.5/5]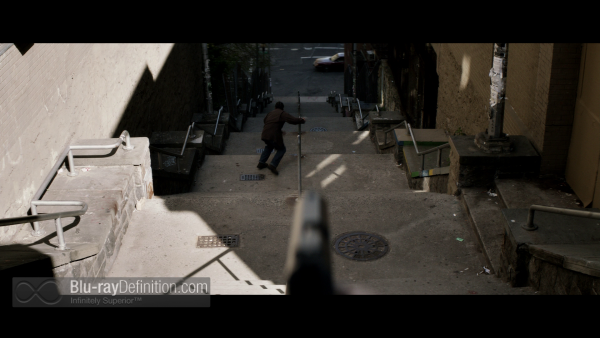 We get a competent and engaging English DTS-HD Master Audio 5.1 (48kHz/24-bit) soundtrack that is atmospheric and well balanced between the front speakers and surround channel. The sound is clean and has a natural sense of dynamic range, with louder scenes, mostly highlighted by gunfire and physical confrontations, ringing true through the soundstage, having good punch, and reasonable low end extension, but never getting boomy.
Supplemental Materials
[Rating:2/5]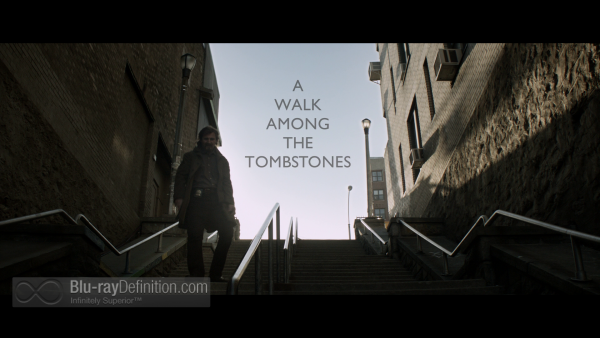 There's not much here. Only two very brief featurettes are offered alongside the DVD and digital copies.
DVD
iTunes Digital HD Digital Copy & Digital HD UltraViolet
A Look Behind the Tombstones (1.78:1; 1080p/24; 00:12:07)
Matt Scudder: Private Eye (1.78:1; 1080p/24; 00:06:26)
The Definitive Word
Overall:
[Rating:3.5/5]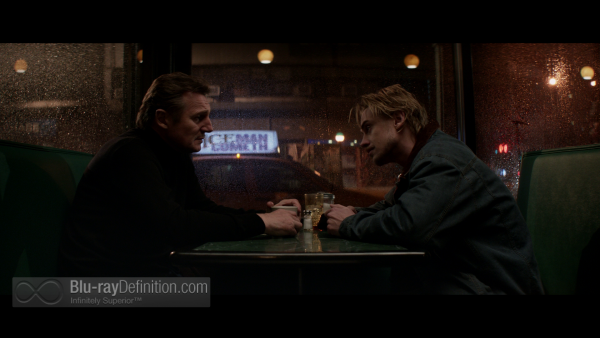 Liam Neeson helps to carry this slow-burning throwback to the old detective stories updated for modern tastes, and while it doesn't always hit its mark, A Walk Among the Tombstones is just the right kind of rainy day time filling fare.
Additional Screen Captures
[amazon-product]B00NQE6X3A[/amazon-product]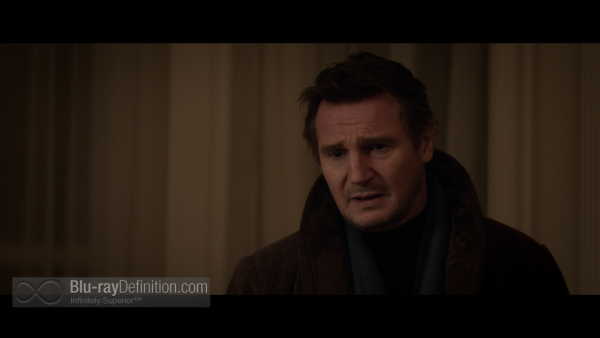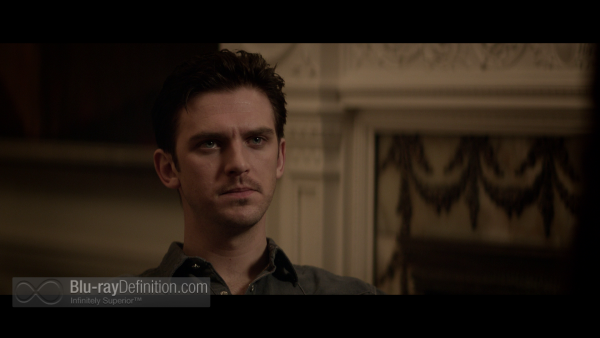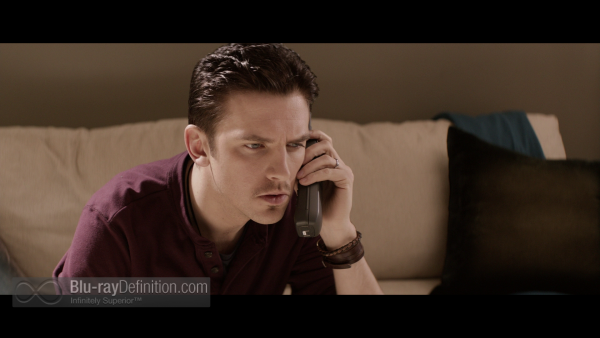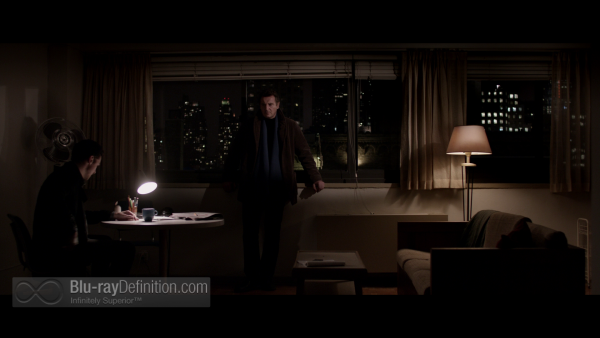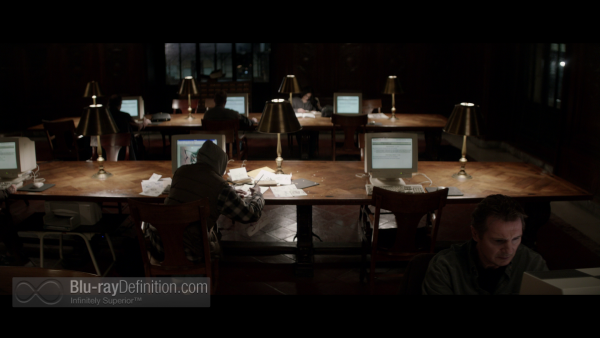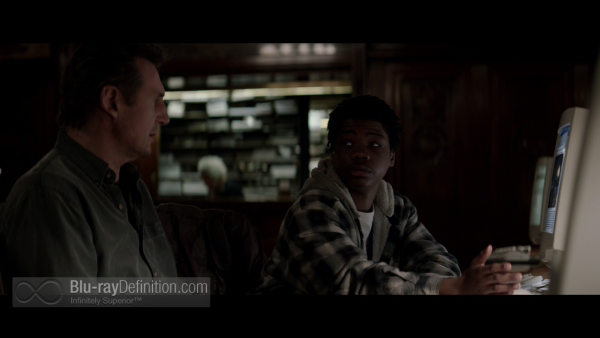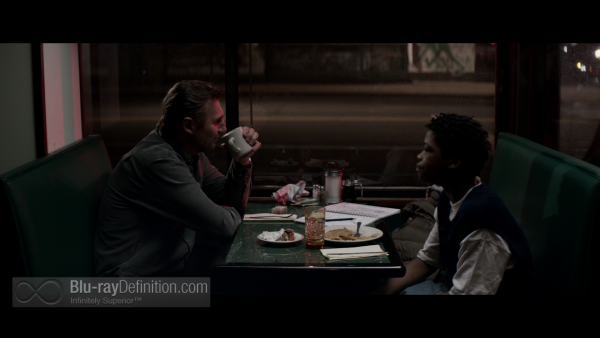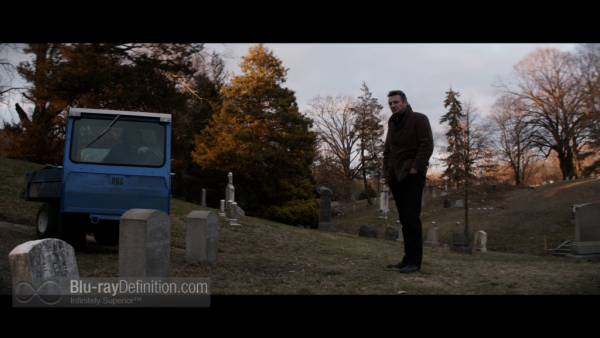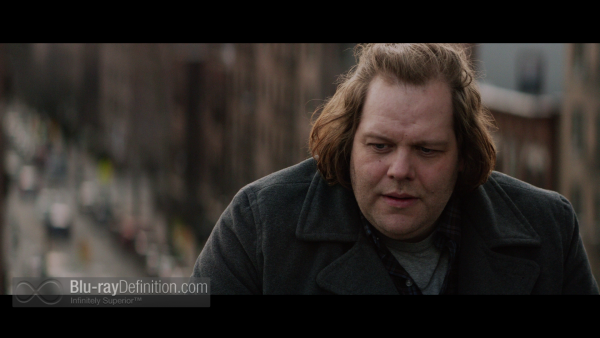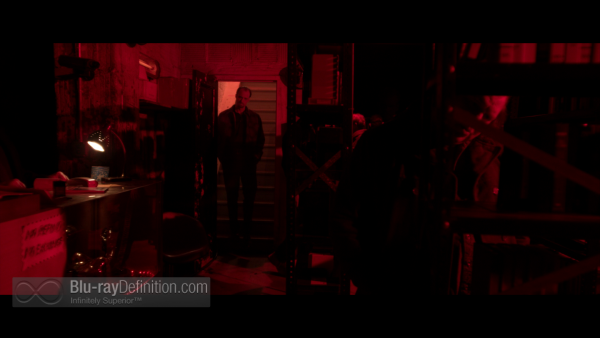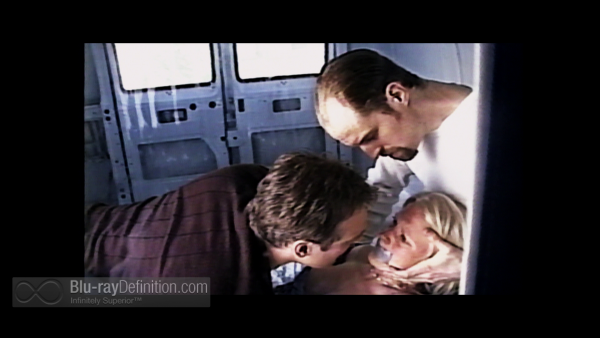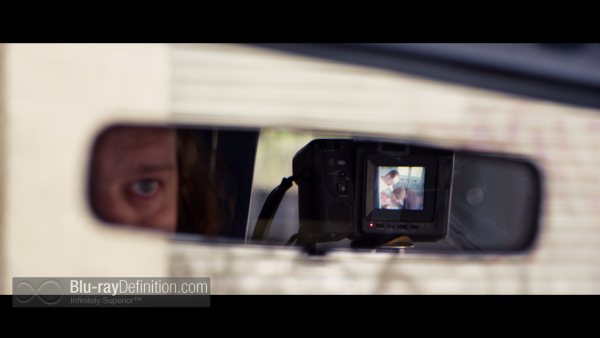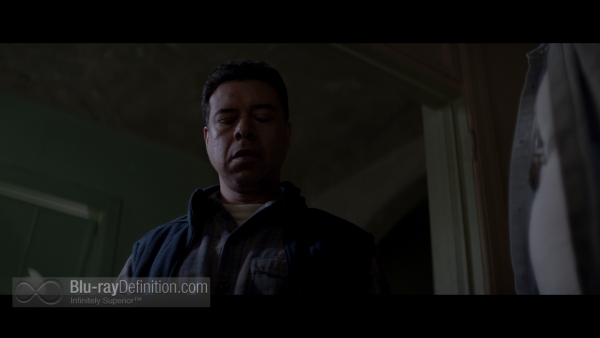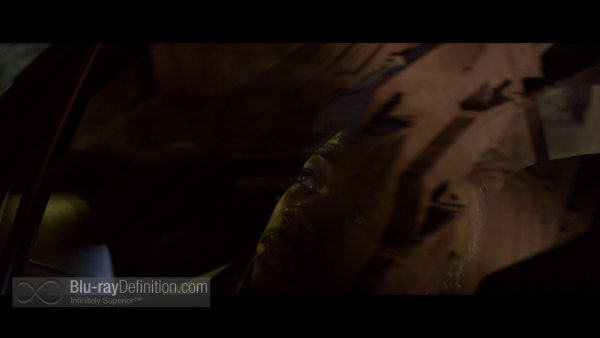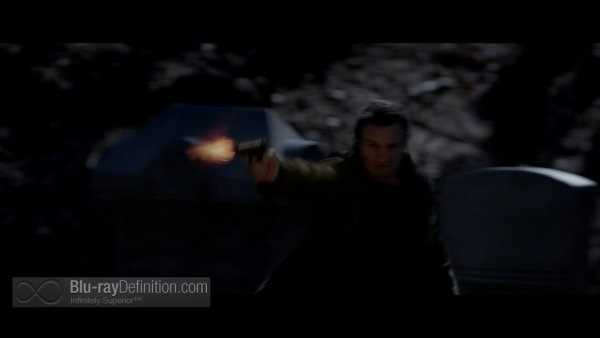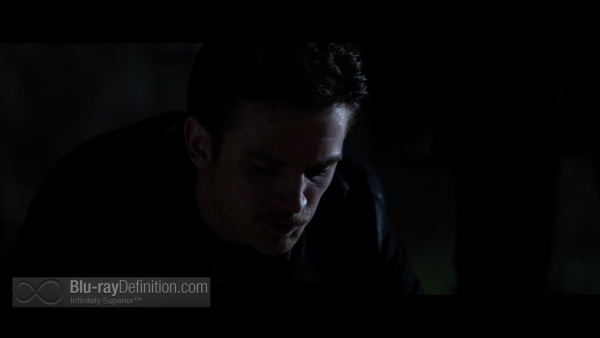 [amazon-product]B00NQE6X3A[/amazon-product]