– –

The Film
[Rating:5/5]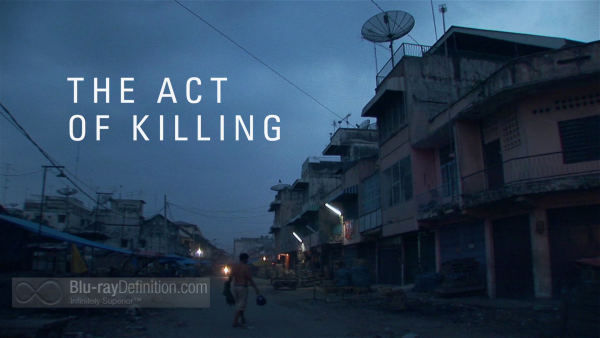 Japanese manga artist Mashima Hiro said, "If peace can only come through killing someone, then I don't want it." Someone should have told that to the people profiled in this powerful documentary from Joshua Oppenheimer, Christine Cynn, and at least one anonymous Indonesian director still afraid to let themselves be known. The Act of Killing, executive produced by the celebrated documentarians in their own right, Werner Herzog and Errol Morris, looks right into the heart of darkness, exploring the human propensity for killing one another, through an examination of the 1965 Indonesian military coup where death squads put countless people to death, with the support of Western governments (including the United States), claiming them to be "communists". In fact, it was anyone they didn't approve of – intellectuals, ethnic Chinese – who would have charges trumped up against them by a cooperative press, and then they'd be executed.
Even more stunning about The Act of Killing, is that the gangsters, death squad leaders, and leaders of the paramilitary groups responsible for this genocide are still feared and revered to this day, and do not try to hide a thing that they did. At the center of this documentary is Anwar Congo, a man who is like a folk hero today in Indonesia. At one point, he actively displays how he would take people, wrap wire around their necks, kill them, then go out for a drink and look for women.
The filmmakers didn't just get these war criminals to discuss the things they did, but to agree to create Hollywood-style films reenacting their "feats". Watching this play out is like a train wreck or accident on the highway one can't seem to turn away from. It's both nauseating and riveting at the same time. These films the gangsters, death squad and paramilitary leaders concoct are something bizarre, like a Twilight Zone episode. While this may all seem absurd, it is quite telling that many of the people involved with the production of this film still chose to remain anonymous in the credits. That's how powerful these people still remain in Indonesia, and that is the frightening part of this whole experiment.
Video Quality
[Rating:3.5/5]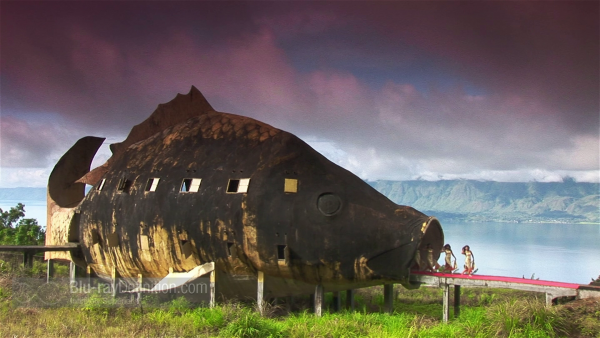 Don't expect anything reference here in this AVC/MPEG-4 1080p encodement from Drafthouse/New Video. Even the more recent HD interviews show a heavy amount of video noise and the colors are all a bit over-saturated. Older footage is obviously well below the current quality. As a documentary, however, it is not the worst we've seen. One of the biggest issues here is that the subtitles have been encoded right onto the video, so there's no way to turn them off. If you're one of the people that happens to speak Indonesian this could be a real nuisance.
Audio Quality
[Rating:3.5/5]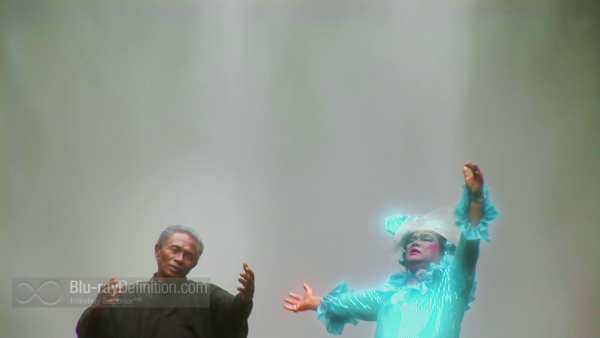 A typical documentary mix, the Indonesian DTS-HD Master Audio 5.1 (48kHz/16-bit) mix works for the material, offering clear dialogue with just a little bit of ambience in the surround channels.
Supplemental Materials
[Rating:4/5]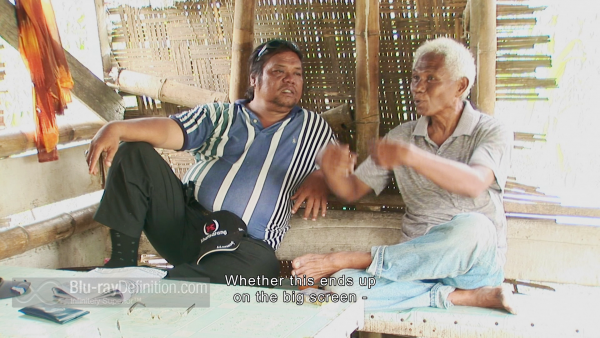 These are some extras worth going through, especially the excellent booklet and audio commentary:
Digital Copy
Theatrical and Director's Cuts
Interview with Joshua Oppenheimer on Democracy Now (1.78:1; 1080i/60; 00:45:32)
Vice Presents: Werner Herzog and Errol Morris on The Act of Killing (1.78:1; 1080p/24; 00:12:30)
Deleted Scenes: (1.78:1; 1080p/24; 00:11:27):

Anwar made up as victim
Anwar and Adi complain about corruption
A Deputy Minister owes his position to Pancasila Youth
The Newspaper publisher on universal humanism

Audio Commentary with Executive Producer Werner Herzog and Director Joshua Oppenheimer (Director's Cut)
Drafthouse Trailers
Booklet – 46-page booklet features an essay by Errol Morris
The Definitive Word
Overall:
[Rating:4/5]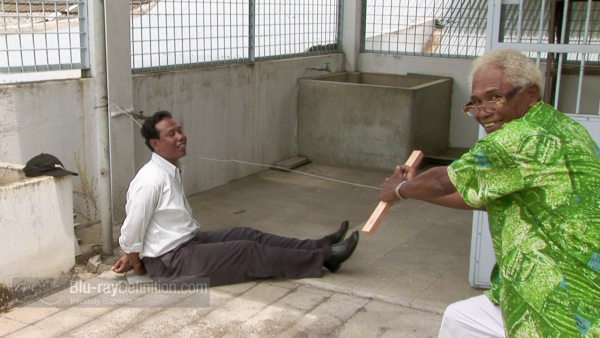 There is perhaps no recent documentary on humanity's propensity for cruelty toward each other more chilling than The Act of Killing. This documentary will stick with you long after the credits have finished rolling and should be required viewing in 12-grade and university classes everywhere.
Additional Screen Captures
[amazon-product]B00FGVRZT2[/amazon-product]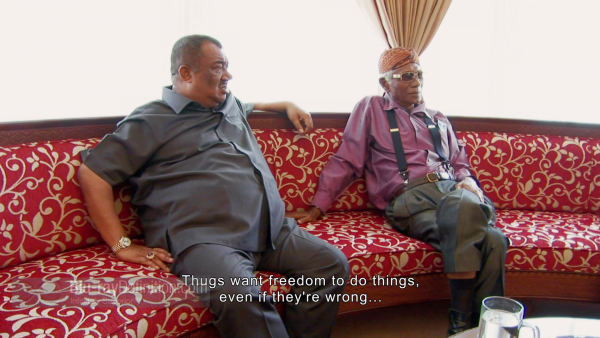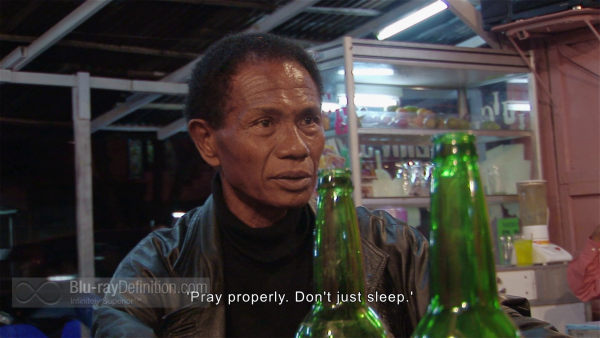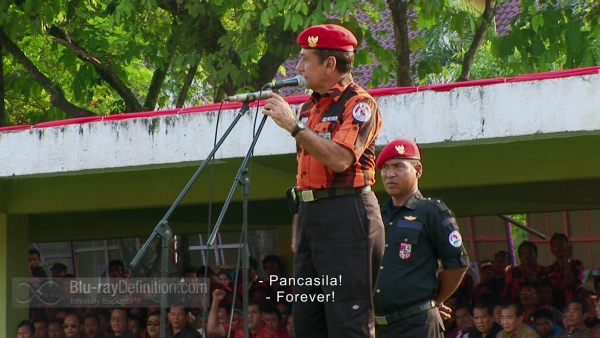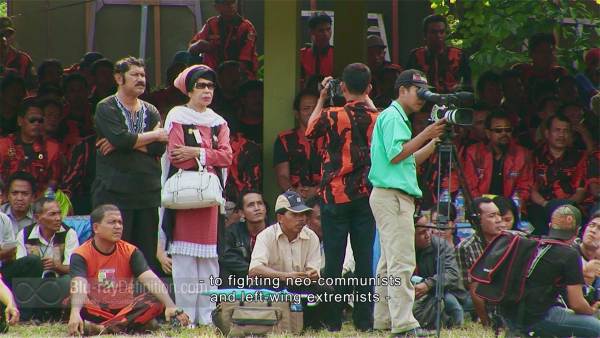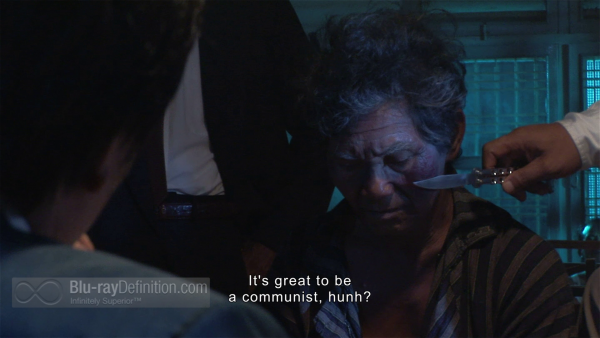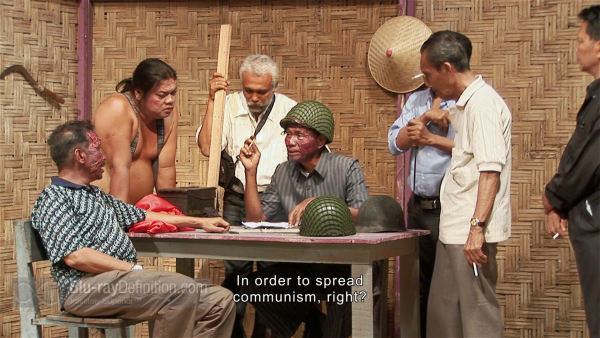 [amazon-product]B00FGVRZT2[/amazon-product]