– –

The Film
[Rating:4/5]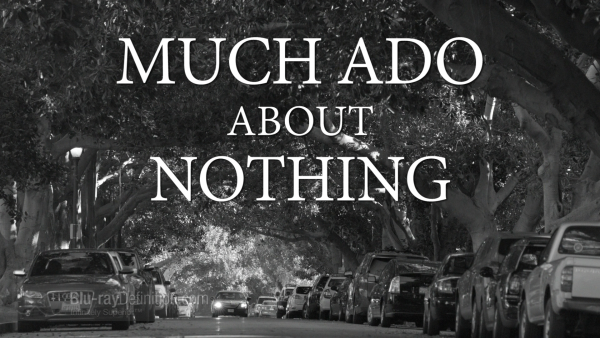 The Bard of Avon's plays have survived a raft of cinematic makeovers, largely due to the inherent genius of Shakespeare's dramatic inventions. Coming 20 years after a well-received screen adaptation by Kenneth Branagh, we get director/writer Joss Whedon (Buffy The Vampire Slayer, Firefly, The Avengers) and a hand-picked cast of young film and television actors. Using Shakespeare's own dialogue, albeit in an abridged version of the original script and updated to the present times, Much Ado About Nothing is also another 21st century high-definition film noir.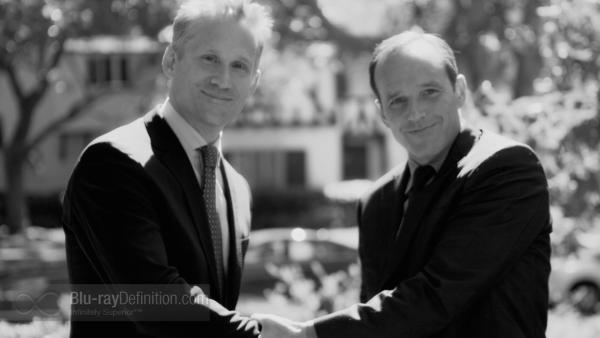 The plot deals with two young couples, Claudio (Fran Kranz) and Hero (Jillian Morgese), Prince Leonato's (Clark Gregg) daughter who have fallen in love and Beatrice (Amy Acker), Hero's cousin, and Benedick (Alexis Denisof) who are amatory sparring partners. Don Pedro (Reed Diamond) offers to further Claudio and Hero's cause as well as to play matchmaker to the two B's who are both determined to remain single. In the background, another couple, the lascivious Don John (Sean Maher) and the lusty Conrade (Riki Lindhome) heat up the screen at every possible opportunity. Don John and Borachio (Spencer Treat Clark) who is also in pursuit of chambermaid Margaret (Ashley Johnson) conspire to undo Hero and Claudio's wedding plans. The Don reports to Claudio that, on the eve of their nuptials, Hero is unfaithful, and he will later provide proof, by way of having Margaret disguise herself as Hero and then be witnessed by Claudio having sex with Borachio. Matters come to a head on the wedding day, when Claudio leaves Hero  at the altar, after which she apparently "dies". Constable Dogberry (Nathan Fillion) eventually comes to the couple's rescue, reveals the truth, and "all's well that ends well" for the two pairs of lovers as Beatrice and Benedick yield to their passion and Claudio marries the revived Hero.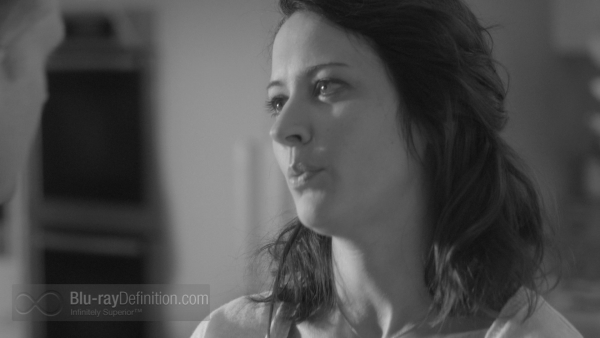 With a contemporary suburban setting and dress, 21st century background music, recurrent foreplay, and stretches of physical comedy, this may not have been exactly what the world's greatest playwright intended. However, I doubt that Shakespeare himself would have complained about this play's modern realization as pulled off by Whedon and company.
Video Quality
[Rating:4/5]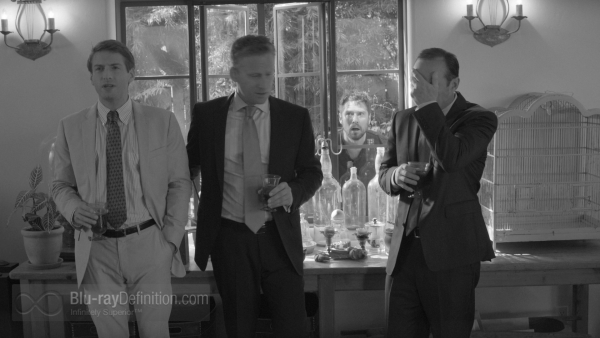 The film takes advantage of today's best cinematography, creating palpable images, good details and contrast. There is a touch of the improvised "home" movie in the way the camera darts, on occasion, from one character to another. Adding levity to the visuals is the phone-cam video of Don John getting arrested, and the up-tempo final wedding dance party.
Audio Quality
[Rating:4/5]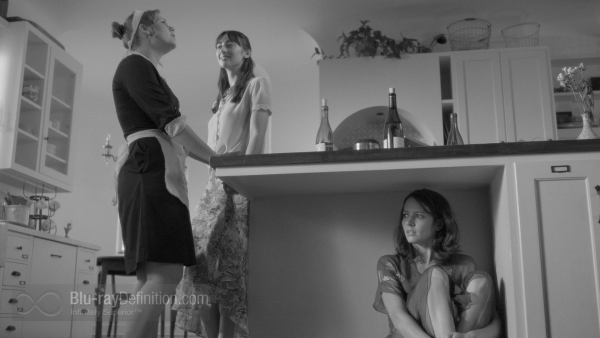 The DTS-HD Master Audio 5.1 soundtrack is mostly upfront with modest ambience in the surround channels. Dialogue is very clear, allowing viewers to get every word of the bard's script. Director Whedon's score is mostly pleasant New Age stuff that adds to the contemporary atmosphere of this film.
Supplemental Materials
[Rating:3/5]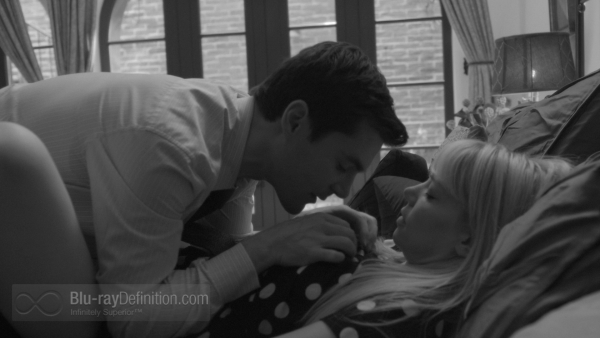 Director's Commentary with Joss Whedon
Commentary with Cast Members and Director
Making of Much Ado About Nothing: 22:12  (English Dolby Digital Stereo 48kHz/16-bit). A documentary featuring Joss Whedon and members of the cast that recaps the creative process behind this film.
Bus Ado Abouth Nothing: 6:09 (English Dolby Digital Stereo 48kHz/16-bit) A brief film about the film's cast on its bus ride to publicize the film.
Sigh No More: 2:42 (English Dolby Digital Stereo 48kHz/16-bit). A music video from the soundtrack featuring the Steben Twins and their "swinging" act.
Trailers for other LionsGate films.
The Definitive Word
Overall:
[Rating:4/5]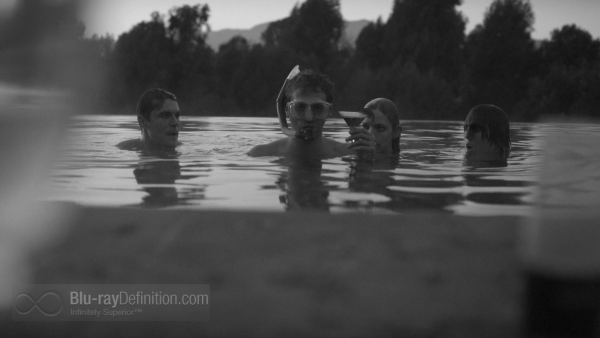 Hearing Shakespeare's own words spoken by a contemporary cast in modern dress is in sharp contrast to Kenneth Branagh's excellent and more traditional (and in living color) 1993 production. Yet, this account of Much Ado About Nothing has its own internal validity and its updating will certainly appeal to younger audiences who may be unfamiliar with the original Shakespearean version. Casting age-appropriate actors, most of whom will be well known to fans of Whedon's previous film and television work, will add to this appeal. An entertaining watch, certainly a very different type of film for Joss Whedon, shows that Much Ado may have well been the prototype for the countless rom-coms that have since graced our large and small screens.
Additional Screen Captures
[amazon-product]B00ECR7L0Y[/amazon-product]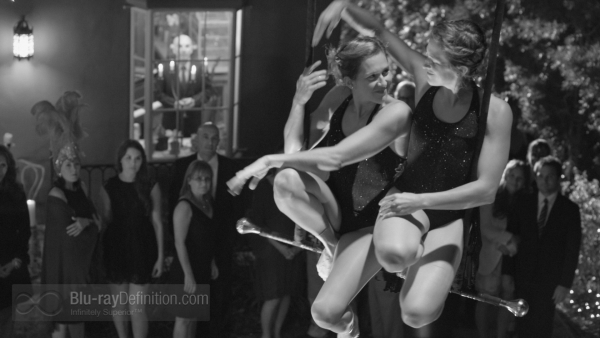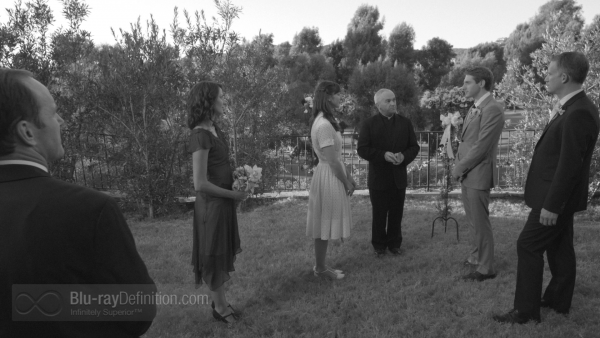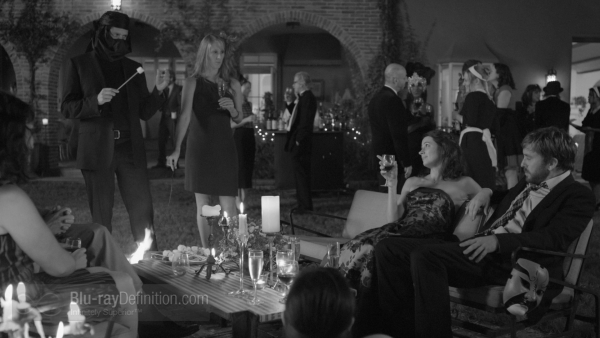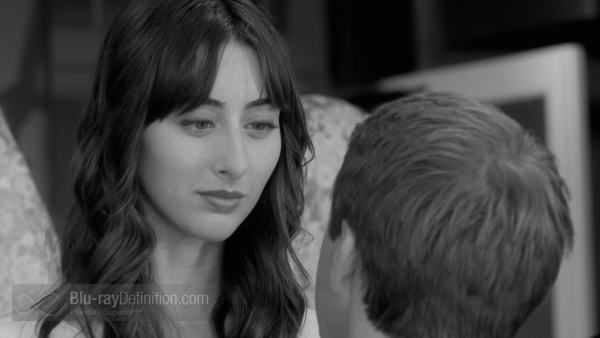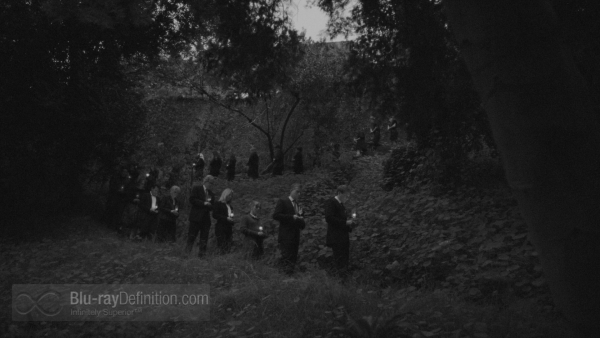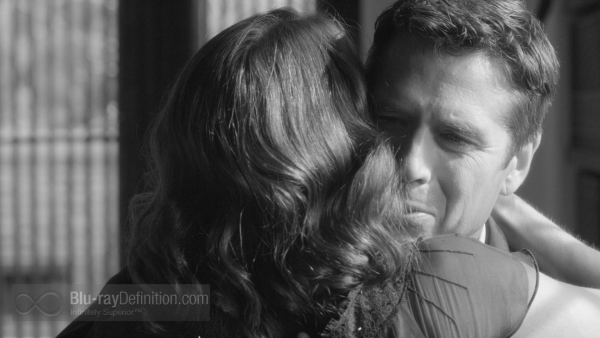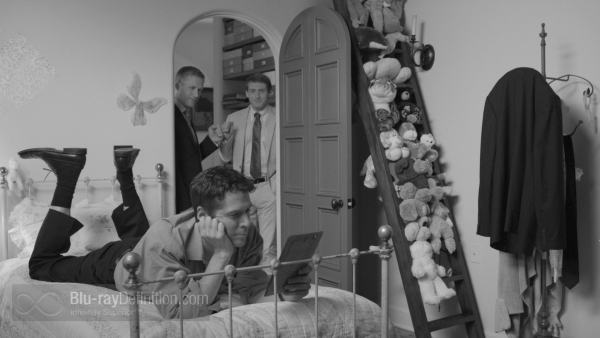 [amazon-product]B00ECR7L0Y[/amazon-product]