– –

The Film
[Rating:2/5]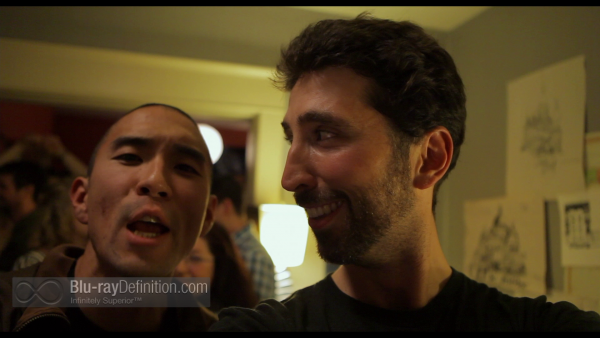 Afflicted arrives as another entry in the found-footage genre that seems to have no end, ever since it exploded with The Blair Witch Project. Granted, there have been some films, such as the more recent Chronicle, that get it right, but mostly this affectation wears thin very quickly and often leaves one wondering why, exactly, the people in the story are recording every single moment of what is happening to them (or sometimes, how it is even possible).
This story, coming from the writer/director/actor duo of Derek Lee and Cliff Prowse, finds two travel blogging friends who set out on what is meant to be the globe trekking adventure of their twenty-something lives. Derek and Cliff are going to film every part of their journey and upload it to their vlog, but when the friends get to Paris, Derek is assaulted by a gorgeous woman during a one-night stand that leaves him strangely ill and soon developing superhuman abilities. The hunt is on to find the woman who gave Derek the affliction, but it's a race against time, because, as Derek and Cliff soon find out, Derek's illness may not just be a danger to him, but to others.
Lee and Prowse fail to carry the tension and suspense of Afflicted over the course of this entire feature and the big reveal of what has actually happened to Derek turns out to be not so surprising at all in the end. Mostly, the film coasts on the idea that we are to be shocked and stunned by the realism of this social media era footage. Well, it's not real, and it just doesn't work. They're just borrowing little bits and pieces from many different horror genres and wrapping it in this now rather stale technique.
Video Quality
[Rating:3.5/5]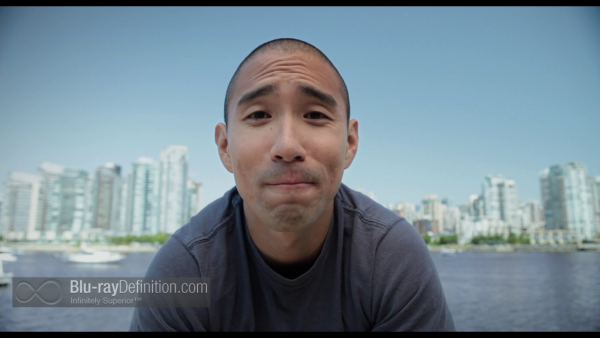 Being a film in the found footage genre, Afflicted suffers from much of the same low picture quality issues that most of those films do. The constant motion, the low detail, the high amount of low-light photography noise, the odd looking flesh tones – none of these things lead to a reference high definition release on Blu-ray in this AVC/MPEG-4 1080p encodement squeezed onto a BD-25 disc.
Audio Quality
[Rating:3.5/5]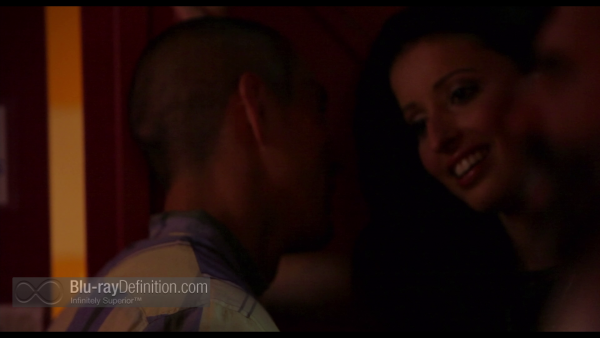 The audio quality, supplied in DTS-HD Master Audio 5.1 (48kHz/24-bit) is only just up to the task of conveying the moodiness and atmosphere of a film like this. Suffering some of the same, lo-fi issues as the video, we get some fairly mild effects in the surround channels and a lot of that faux camcorder type of sound going on. Dialogue is intelligible, but there is only a slight bump in the low end to anchor the sound effects.
Supplemental Materials
[Rating:1.5/5]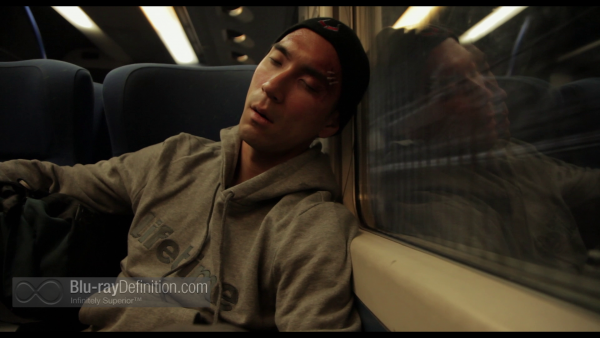 Deleted Scenes (1.78:1; 1080p/24; 00:07:57):

Night 14 Reflex Test
Night 32 A Mistake
Not the Person You Remember

Behind the Scenes of Afflicted (1.78:1; 1080p/24; 00:03:51)
Anatomy of a Scene: The Window Jump (1.78:1; 1080p/24; 00:02:30)
The Definitive Word
Overall:
[Rating:3/5]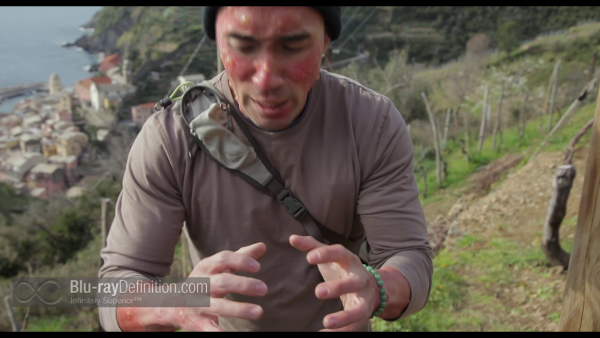 Afflicted is a ho-hum horror effort that brings nothing new to the table. It does have some nightmarish moments, but they are few.
Additional Screen Captures
[amazon-product]B00J5LXU02[/amazon-product]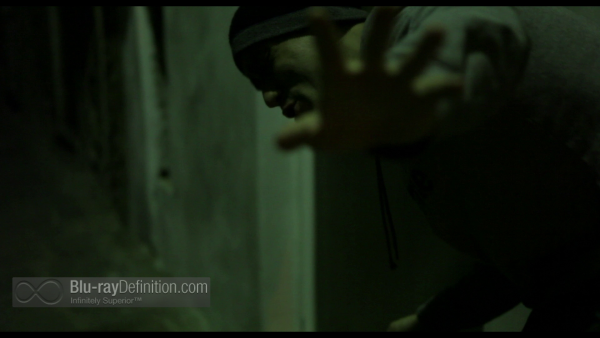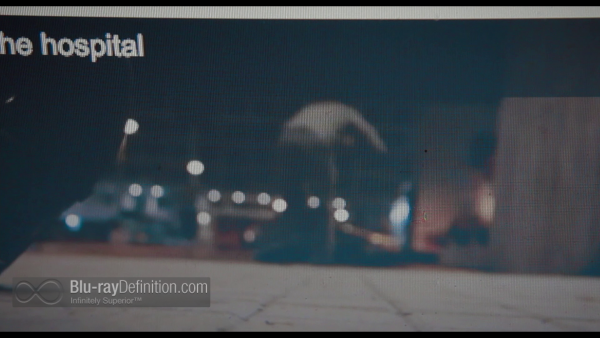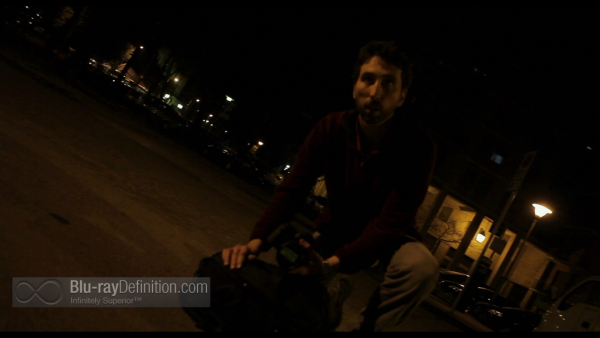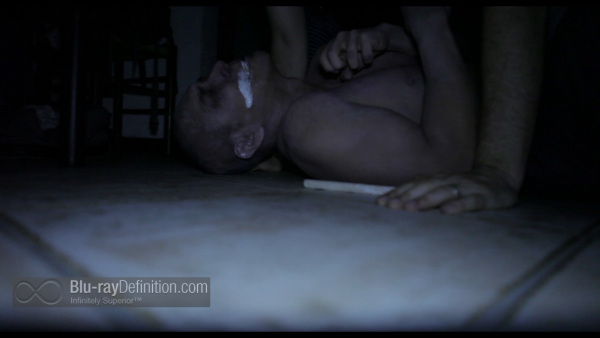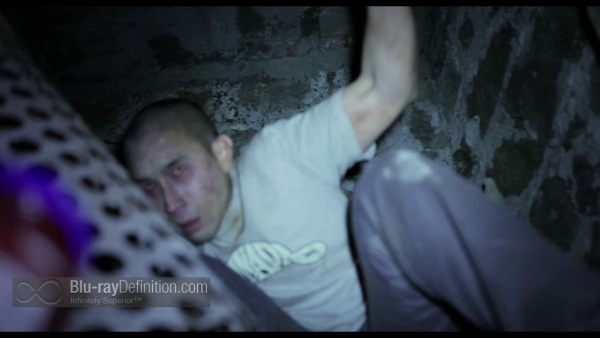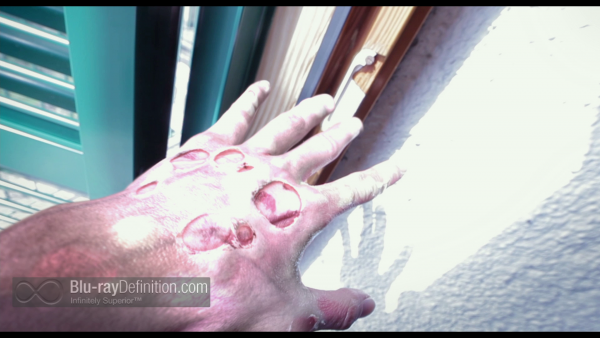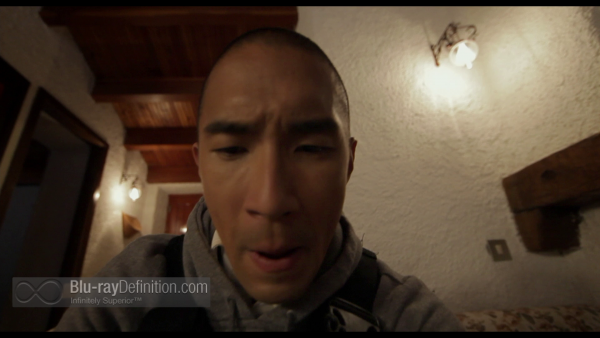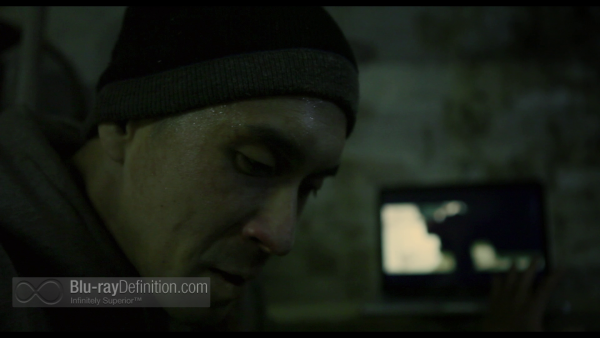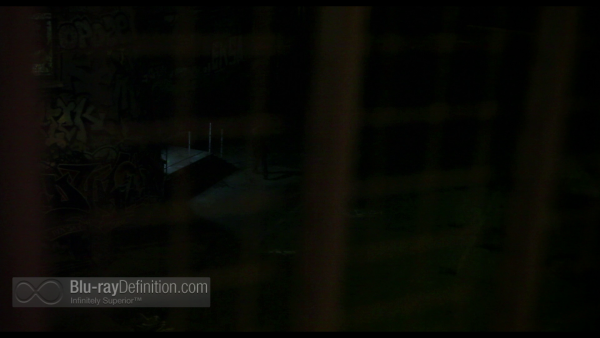 [amazon-product]B00J5LXU02[/amazon-product]