– –
The Series
[Rating:3/5]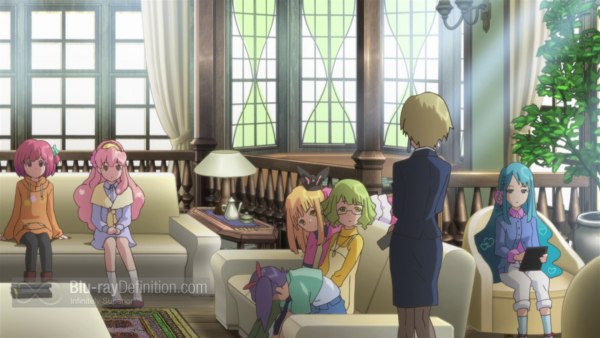 If I were up on my J-Pop, I'd have realized immediately that AKB0048 was based on a real, international phenomenon, the J-Pop girl group known as AKB48. They're a 90-some-odd member group with their own theatre where they give concerts every week, breakaway factions that perform in other parts of Asia, have multiple levels of members, some known as trainees, do commercials, sell lots of merchandise, and sing surgary tunes. All of this accounts for the weird mixture that is the anime itself based on this girl group. A sci-fi/mecha J-Pop story set in a futuristic world where entertainment is banned about a group of young girls who aspire to join the legendary idol group AKB0048 who perform guerrilla concerts on multiple planets where the entertainment ban is in effect. During their shows, the group must also fight against the DES, an anti-entertainment military organization, but help comes in the form of WOTA, an insurgent group led by fans of AKB0048 who use weapons like glow-stick missiles.
In this series, when the new group of trainees arrive, focused on four girls from the same planet who made a pact when they were young after seeing one of the AKB0048 guerrilla concerts to become members – Nagisa, Yuuka, Chieri, and Orine – and the friends they meet on their trip to the AKB0048 headquarters, Suzuko the younger, preteen Sonata, a sister of 75th generation AKB0048 trainee Kanata, and lastly Mokoto. When the 77th generation trainees are chosen, the competition heats up amongst the main performers, the previous generation trainees, and the trainees themselves, but the atmosphere remains sisterly and cooperative, especially when they have to do their concerts and dace battle against the DES, wielding their microphone light-sabers. Yeah, that's right.
This anime becomes quite convoluted after a time, with a strange mystical subplot about a mysterious "Sensei Sensei" who writes all the songs and light-emitting beings called "kirara" who sense the souls of the girls and choose the next replacements. It's actually best when it sticks to the more down to earth (so to speak) story of the girls working hard, often together, but at times at odds with one another, to fulfill their childhood dreams of becoming teen idols. The numerous battle sequences are absolutely ridiculous on the face of it, as if someone sat down and actually said, "what can we throw together that guys love, so as not to make this series too "girly"" 95% of the audience members at AKB48 shows are males after all. I have to admit, that some of the animation in AKB0048 really works, but then there is also some jarring CG work that is so out of place, like a lot of dance sequences, that don't look like they necessarily needed to be done in CG, and of course the mecha battles.
What this series really boils down to is another way to market this supergroup of teen idols. The biggest gimmick is getting actual members of AKB48 (and spinoff sister group SKE48) to voice the characters – as long as you listen to the original Japanese-language track. I have to admit, they do a pretty good job.
Video Quality
[Rating:4/5]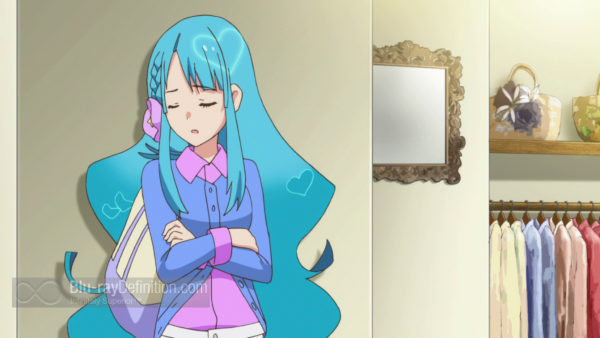 The digital imagery on this Blu-ray, encoded in AVC/MPEG-4 at 1080p looks clean, with rich saturation and no aliasing around the line art. There's some softness that hinders the animation from being absolutely crisp, but AKB0048 looks satisfying nonetheless.
Audio Quality
[Rating:4/5]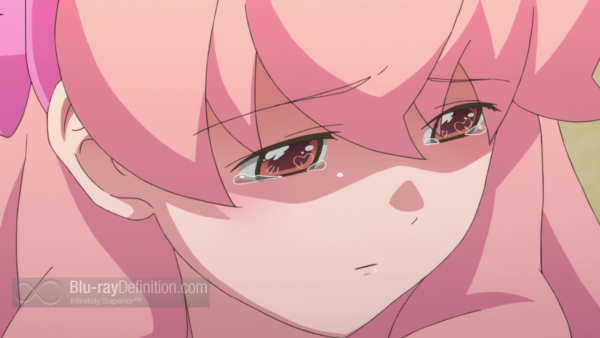 Either the original Japanese-language track or the English dub in lossless DTS-HD Master Audio 2.0 stereo (48kHz/24-bit) will offer a good option. Dynamics are reasonable, stereo imaging is wide, and the dialogue is clean. My preference always leans towards the Japanese voice cast, even if Sentai's subtitles seem more to mirror the English track than lineup directly with the Japanese script at times.
Supplemental Materials
[Rating:1.5/5]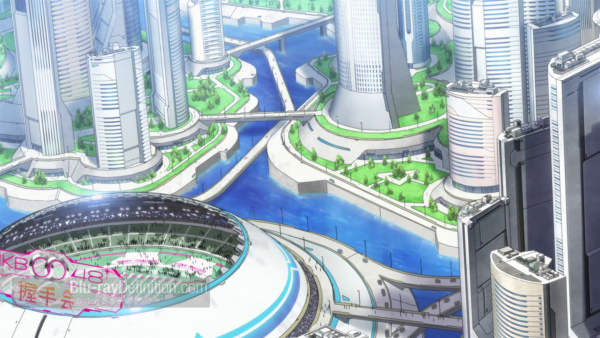 There's nothing much here.
The supplemental materials:
Japanese Promos (1.78:1; 1080p/24; 00:02:32)
Clean Opening Animation
Clean Closing Animation
Also Available from Sentai Filmworks
Disc Credits
The Definitive Word
Overall:
[Rating:3.5/5]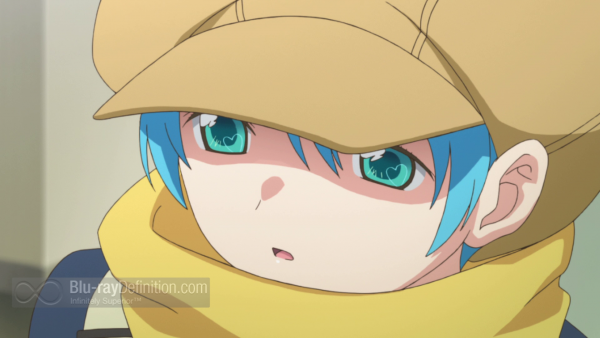 From the fascinating world of J-Pop emerges a series based on the huge girl-group phenomenon AKB48, AKB0048, which mixes mecha, high school, and J-Pop, for some oddball entertainment. This can truly only be for the hardcore fans of this lovely young ladies, though there are a few genuinely entertaining moments throughout.
Additional Screen Captures
[amazon-product]B00D44IQ6Y[/amazon-product]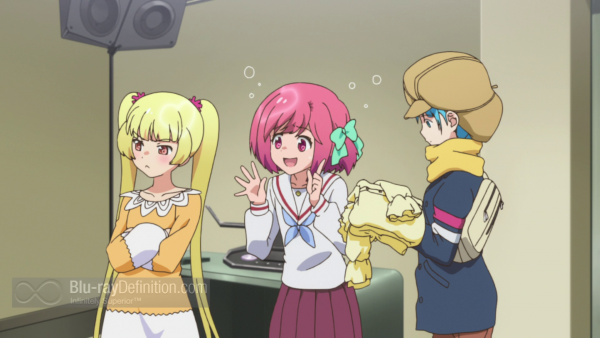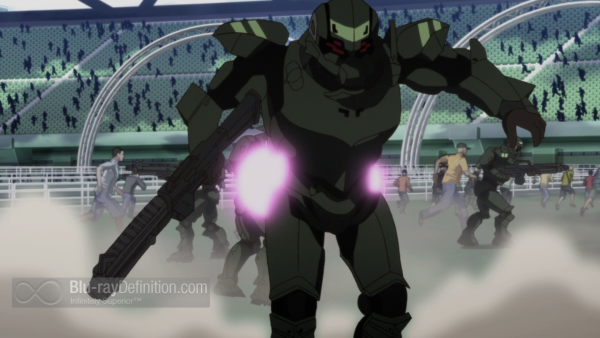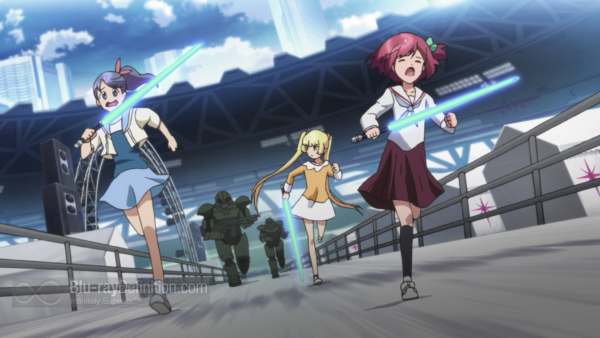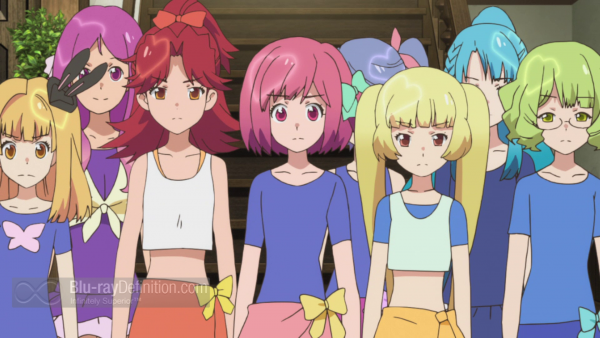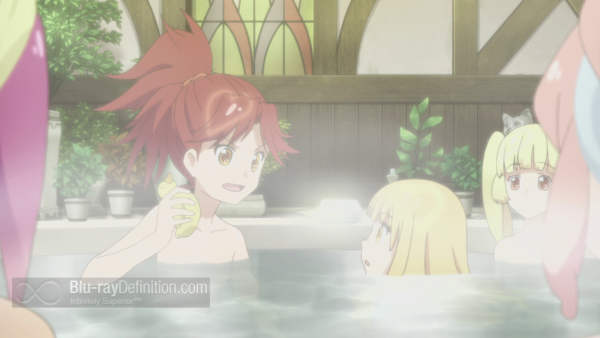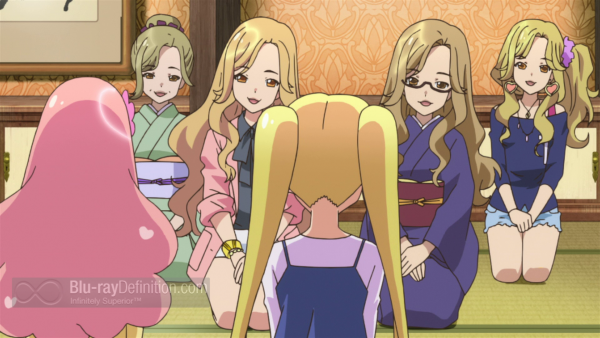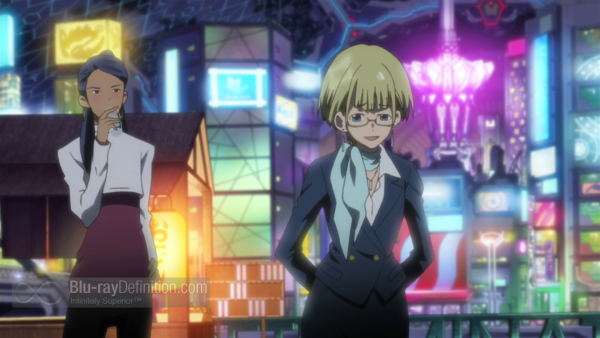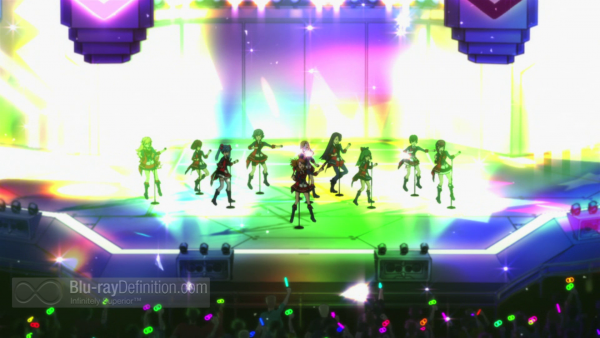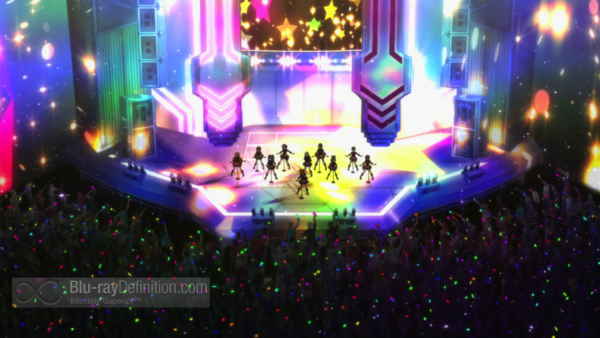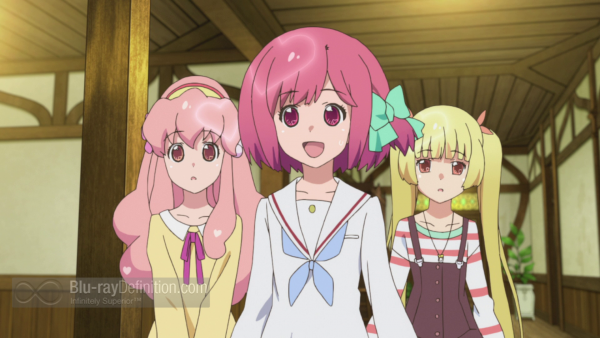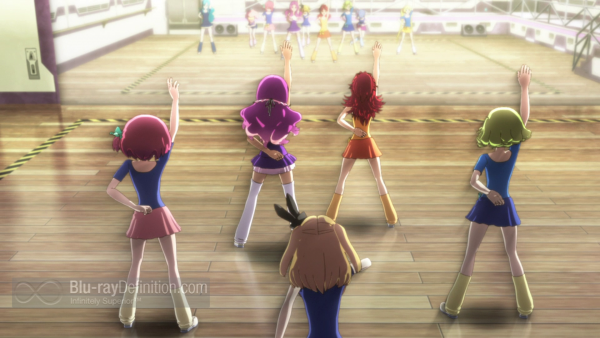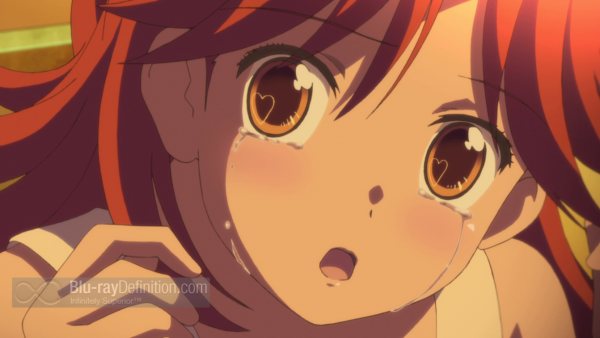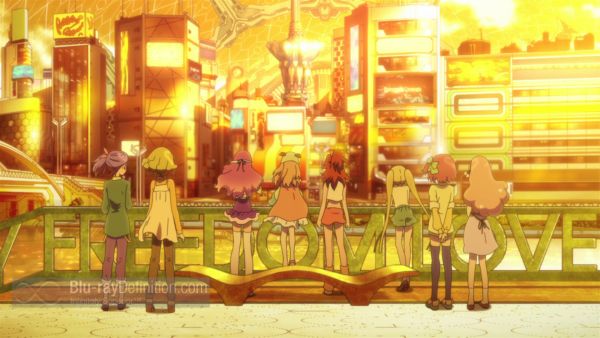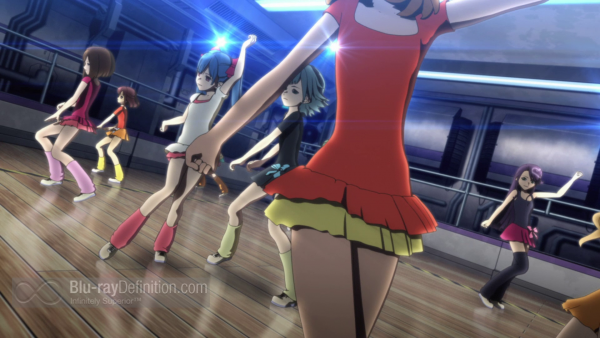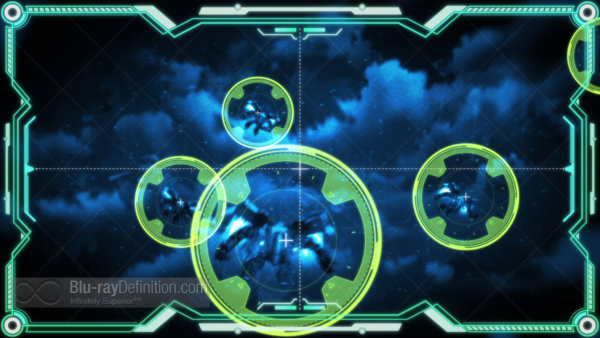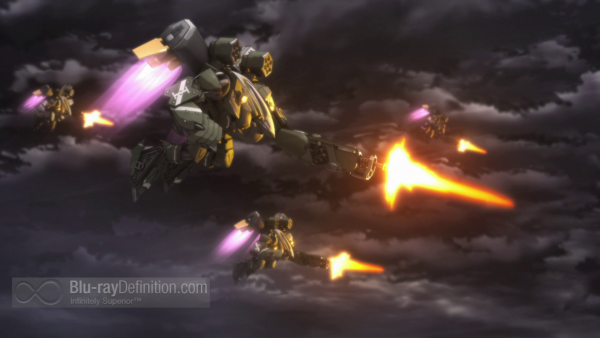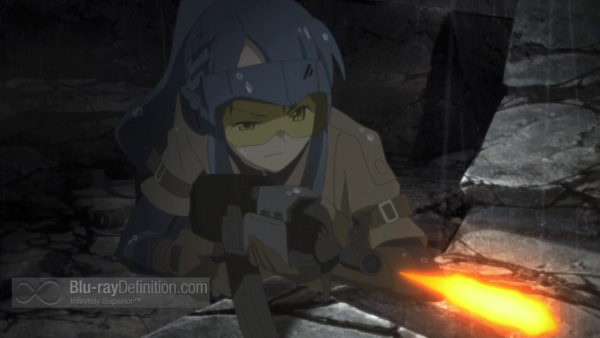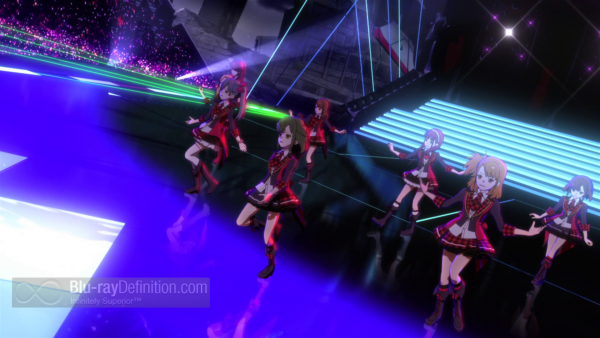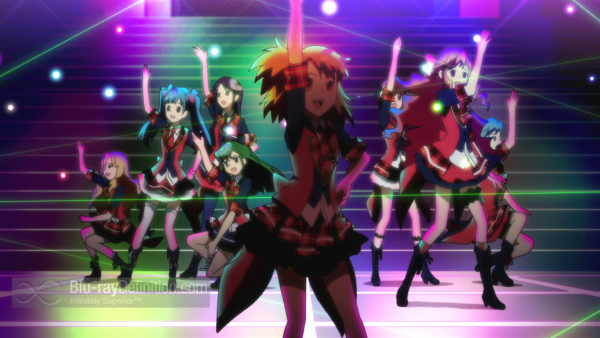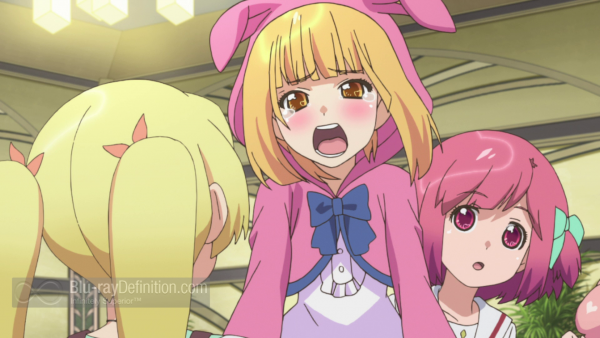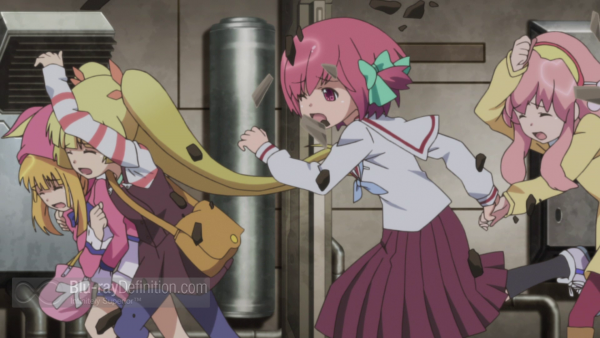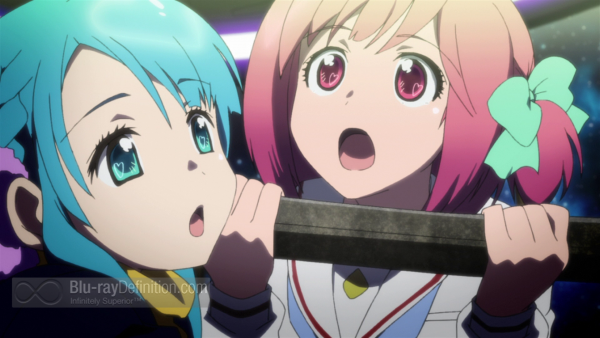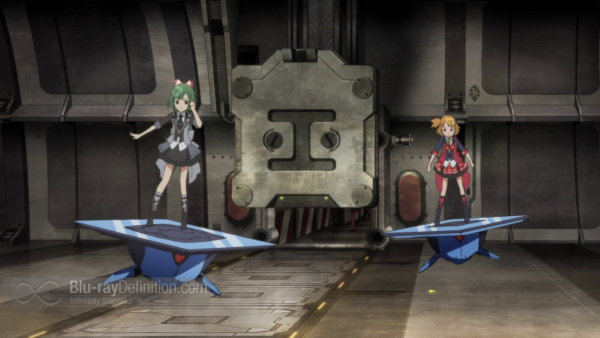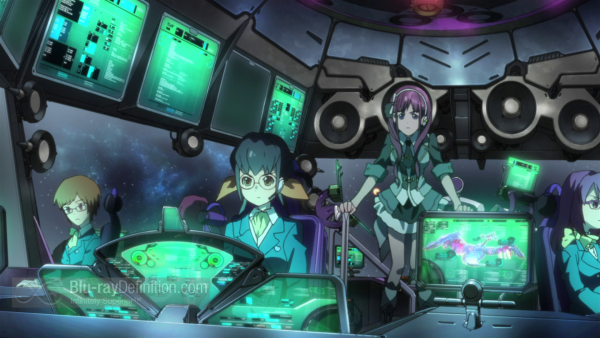 [amazon-product]B00D44IQ6Y[/amazon-product]