– –

The Film
[Rating:4/5]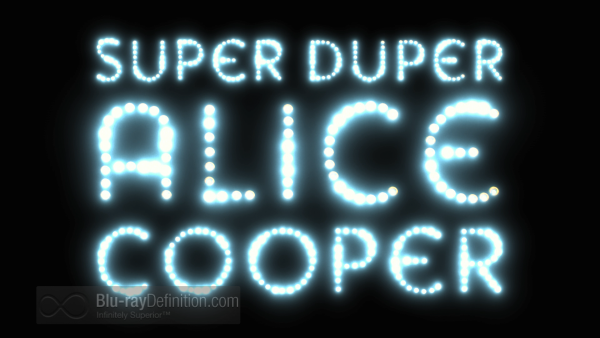 In 1968, any entertainer who would deliberately name himself (and his group) after a 17th century American witch must have been either completely crazy or a f***ing genius. The passage of time has supported the latter opinion. This documentary is a grass roots recollection of the voyage taken by Vincent Furnier to become Alice Cooper, a Rock and Roll Hall of Fame legend. Alice began life as the real "son of a preacher man," and, with his bandmates, got his start in high school. To achieve their eventual stunning success, Alice Cooper (the group) had to blaze a completely new trail.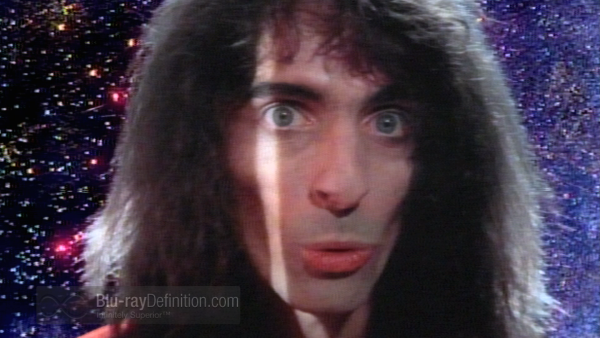 By virtue of flashbacks, mixing clever pastiches of photos, films, and videos, this is a cleverly done film. These heavy metal legends started off rough and became the top bad boys of Rock and Roll. When AC meets Frank Zappa, their life changes and they begin to get some recognition.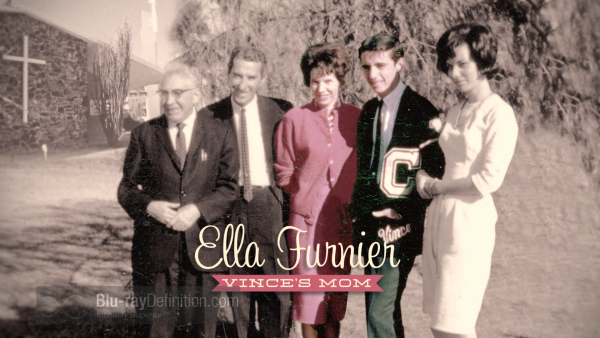 Swimming against the current, Alice Cooper got a great vibe from Detroit (Furnier's hometown), and began its ascent to the top of pop.  As its self-proclaimed mission was "to get out on stage and scare people," Alice Cooper still needed a pop "hit." This they eventually got with manager/promoter Bob Ezrin and "(I'm) Eighteen (And I Like It)." Combining with lead guitarist Glen Buxton, rhythm guitarist Michael Bruce, bassist Dennis Dunaway, and drummer Neal Smith, Alice Cooper went on to record monster hits like "School's Out (Forever) " and "Billion Dollar Babies." Two dozen albums later, the rest is rock history.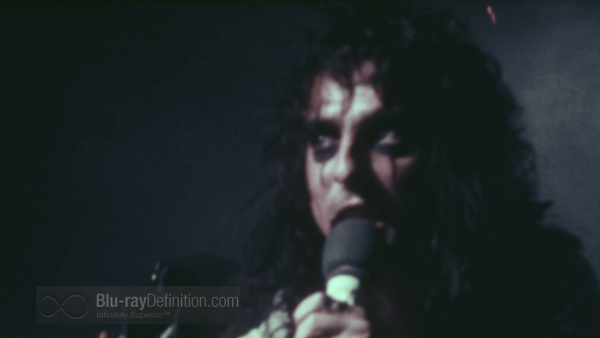 Perhaps no other group could connect with individuals as diverse as painter Salvatore Dali and film icon Vincent Price but this simply illustrates how the Alice Cooper persona moved beyond the conventions of most other pop ensembles. To make things even more tasty, we get drop-ins from Elton John, Iggy Pop, John Lydon (Sex Pistols), Bernie Taupin, and Dee Snider, among others.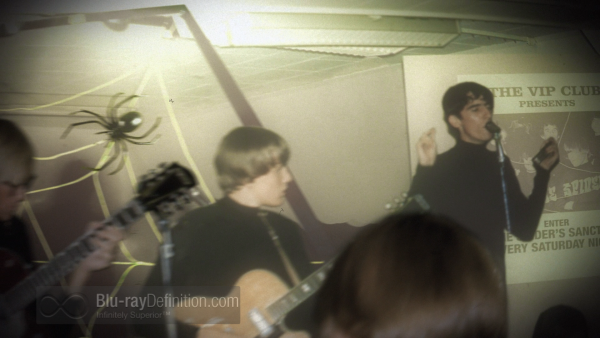 Playing in and out of the band's biggest hits, home videos, film clips, audio snippets, there was a personal epiphany when Alice meets dancer Sheryl Goddard (who becomes his life partner). Ultimately, Alice fell prey to alcoholism but eventually recovers to record another chart topping album.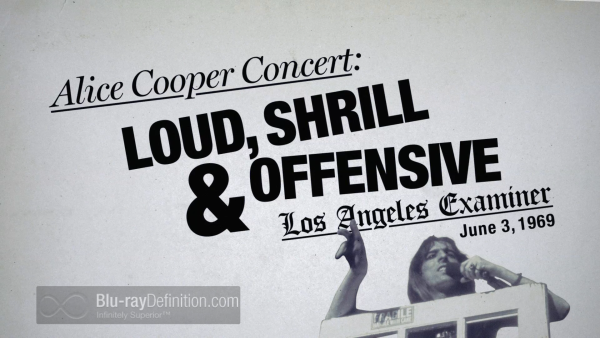 Even if you are not a heavy metal fan (and for the record, I am not), the bravado of the AC group, and their grasp of the ephemera that is pop music, shows future rock star wannabees the showmanship that made them the most popular band of their era.
Video Quality
[Rating:3/5]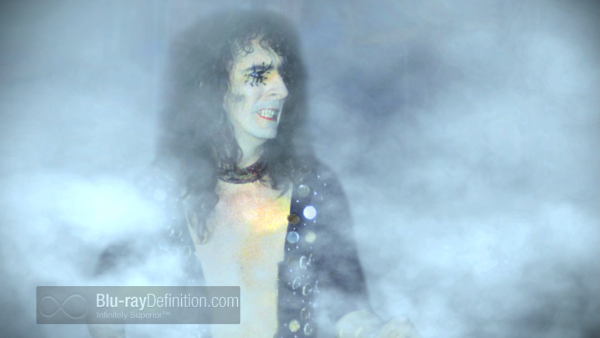 Given the archival quality of the visual sources we get a wide range from really old (silent move clips) to standard definition stuff (often out of focus or blurry). All of these images are so well integrated into the documentary that their less than pristine nature is not really a problem.
Audio Quality
[Rating:3.5/5]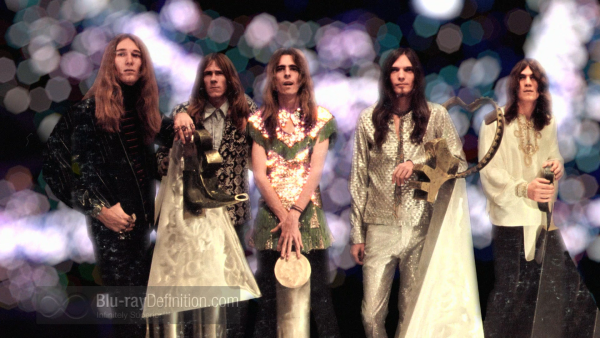 The sound quality, considering the origin of most of the music, is quite good. There are literally no ambient effects but the surround option is more detailed and has more depth.
Supplemental Materials
[Rating:3/5]
There are several featurettes that provide additional background material on the formation and the performance style of this group:
18 Deleted Scenes: 20:44 (English LPCM Stereo 48kHz/24-bit) give us some intimate personal vignettes on AC, family and friends:

Dennis Dunaway & Vincent Furnier on running track
Vince & Dennis on band practice
Joey Greenberg, Cindy Smith, Shep Gordon, Dennis & Alice on meeting the managers
Alice, Shep & Neal Smith on peace, love and Detroit
Bob Ezrin, Dennis & Alice on the Pontiac Farm rehearsal
Bob & Neal on "I'm Eighteen"
Alice on the Gay Liberation Front
Joey on "School's Out" meeting Salvador Dali & Alice lost in character
Alice on visiting family
Shep & Alice on "Billion Dollar Babies" success
Alice on taking up golf
Alice on Vincent Price
Alice & Sheryl on courtship and marriage
Alice & Bernie Taupin on drinking with the Hollywood Vampires
Alice, Shep & Sheryl on Alice's alcoholism
Alice & Dick Wagner on songwriting
Shep, Kane Roberts & Alice on Alice's comeback

Rare Footage (11:05) (English LPCM Stereo 48kHz/24-bit): Some brief clips from Alice's non-musical moments

Celery interview
Alice interview with R. Couri Hay
Department of youth clean up
Snake auditions

Metal Evolution Interview Scenes (11:43) (English LPCM Stereo 48kHz/24-bit): Alice, Neal, and Dennis recount the AC legend

Alice on early theatrical rock
Alice on Detroit and Iggy
Alice on Rosalie Tremblay and CKLW
Alice on the early seventies threatening image
Alice on surviving the character
Alice on seventies radio
Dennis on Alice playing characters
Dennis on Pecker the chicken
Neal on the Alice Cooper Group and the seventies
The Definitive Word
Overall:
[Rating:3.5/5]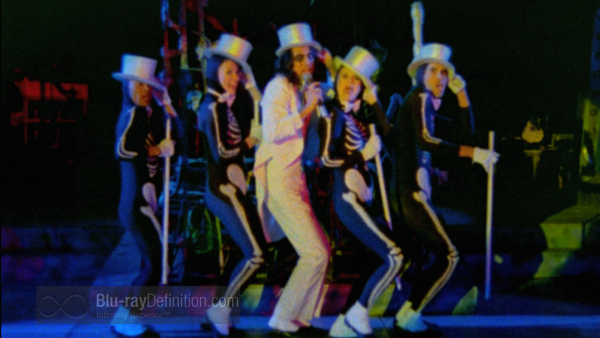 Super Duper Alice Cooper sheds a lot of light on what became a major performer for three decades of pop music. Besides being a cautionary tale about the effects of fame, and redemption through faith, this film will open the eyes (and ears) of the many who had purposely avoided this group. Even if you are not a fan, Super Duper will make you sit up and take notice… which was and still is the whole point of Alice Cooper.
Additional Screen Captures
[amazon-product]B00JPXAOW2[/amazon-product]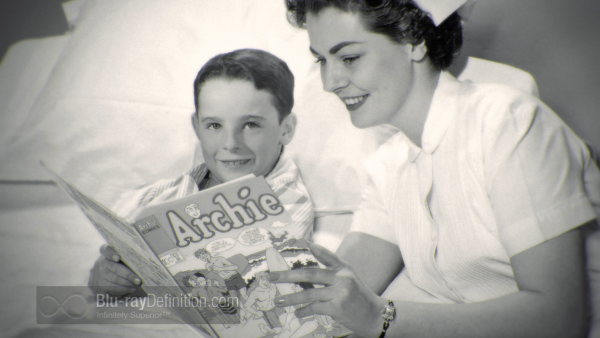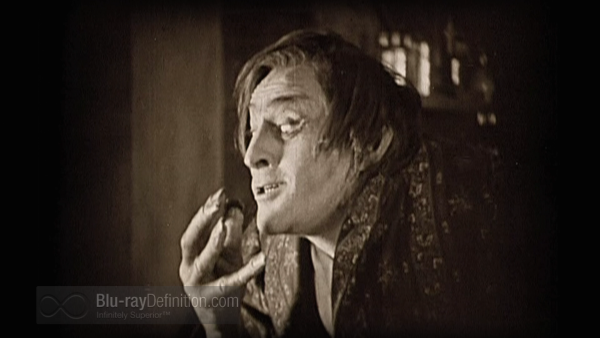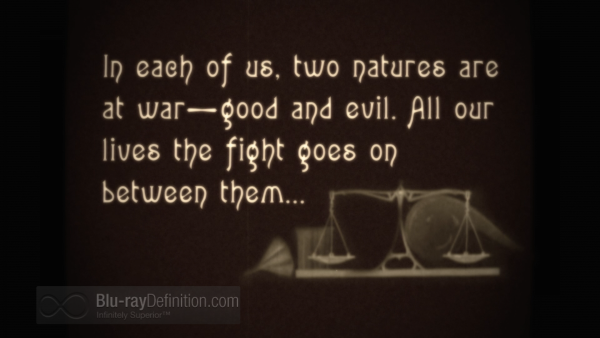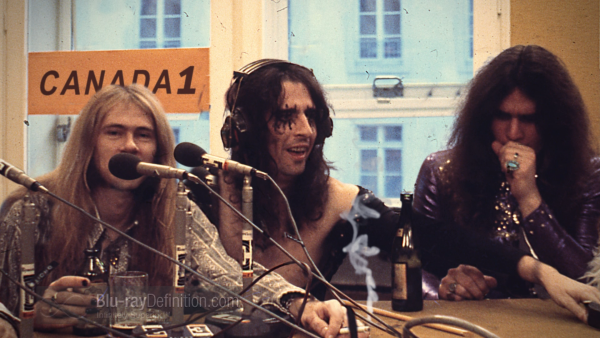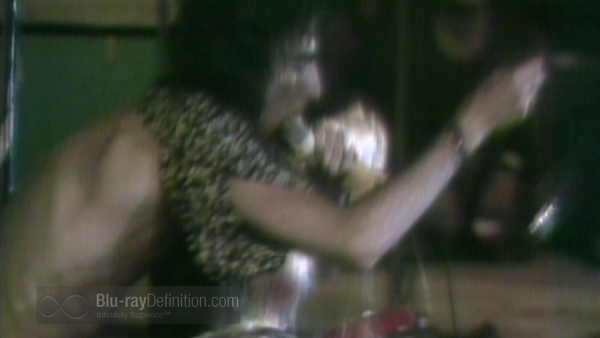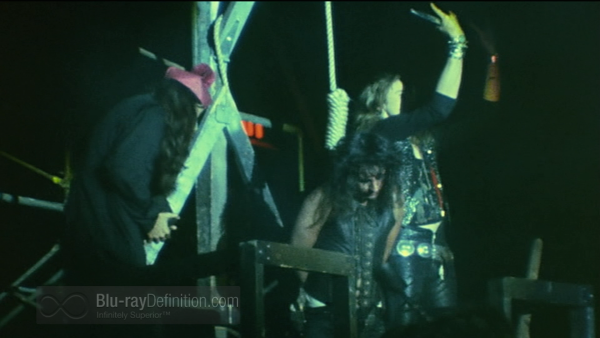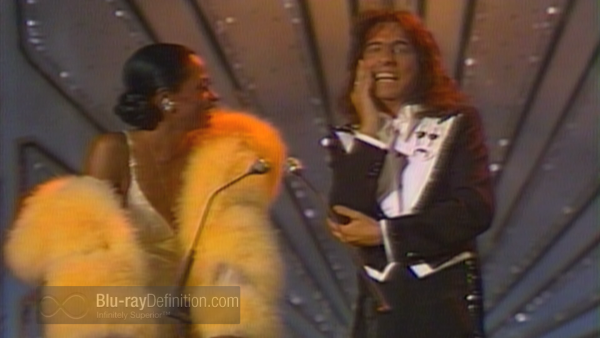 [amazon-product]B00JPXAOW2[/amazon-product]