– –

The Series
[Rating:4/5]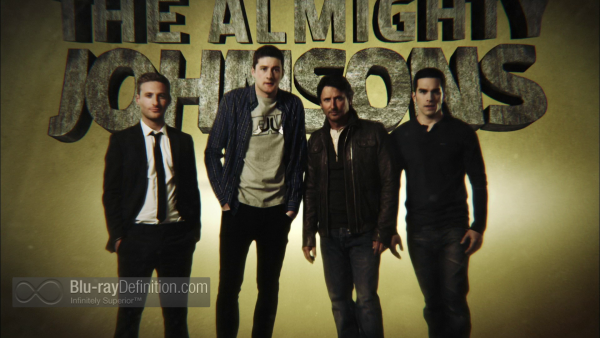 This kiwi export has already had three seasons in its native New Zealand, but is just now hitting the United States courtesy of SyFy and PBS. The Almighty Johnsons is a fantasy/comedy that follows a seemingly ordinary family of brothers who are, in fact, the incarnation of legendary Norse gods living in New Zealand in human form after having fled Asgard.
On his 21st birthday, average bloke Axl Johnson (Emmett Skilton) is taken into the woods by his three older brothers Mike (Timothy Balme), Anders (Dean O'Gorman), and Ty (Jared Turner) and his cousin Olaf (Ben Barrington) and told that he and they are all, actually Norse gods and he must go through a ceremony to gain his powers now that he has turned 21. Mike, the eldest brother who raised them, is the god of the hunt who can't lose any game he plays. Anders is a god of poetry who can bend people to his will using his words, but mostly he uses his power to get women into bed. Ty is the god of all things dark and cold and has problems getting and woman at all because, well, he might freeze them to death. Olaf, meanwhile, reveals that he is actually 92-years-old, an oracle, and is fact their grandfather. After Axl obtains his power and becomes a god, Olaf sees that Axl has become Odin, ruler of all the gods. It fulfills a prophecy, but part of one only. Axl must go on a quest to find the goddess Frigg and marry her so that all of the gods and goddesses may obtain their full powers again. There are a few problems with that. No one knows who Frigg is or where she might be, a group of goddesses are conspiring against the gods to keep Odin from ever finding and uniting with Frigg again, and lastly, Axl is in love with his flatmate Gaia (Keisha Castle-Hughes) who, even though she has the name of a goddess, is mortal.
The Almighty Johnsons is a fun series, albeit unusual. Although it flirts with the realm of fantasy and myth, it does not weigh itself down with cheap special effects to carry the story. The series is propelled by the often comical interactions between the Johnson brothers, but it also manages to cover some serious issues as well. How difficult must it be to be a god and not be able to tell anyone? Or to use your powers and know that something bad will happen to someone if you do? Mike, for instance, sees his best friend put in a 17-year coma from a fight because he used his skill at pool. Olaf, the hippie-dippie member of the family who never ages, gets a girl pregnant, and she must opt for abortion rather than raise it alone when he "shoots through." After all, how can a man who never ages and can't tell anyone he is a god stick around to raise a child with a mortal woman and watch them age?
As a series that runs on SyFy, I'd say that this foreign production is of a higher quality than most of the original programming the channel puts out, and I looks forward to catching up on the rest of the seasons.
Video Quality
[Rating:4/5]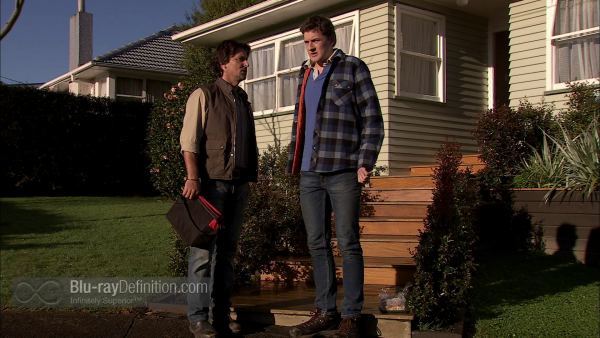 One can spot only the slightest bit of stairstepping on edges in the original high definition source of The Almighty Johnsons in what is an otherwise fine and very watchable AVC 1080p transfer to Blu-ray that shows good detail, natural flesh tones, and very little noise.
Audio Quality
[Rating:4/5]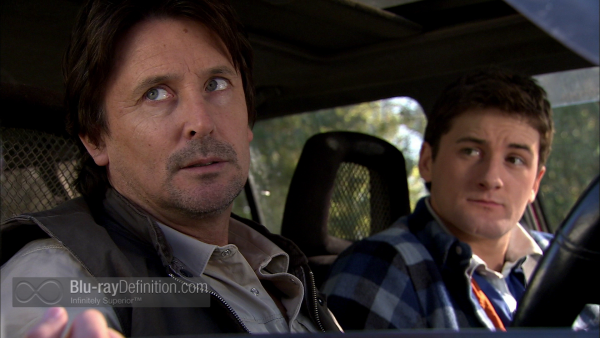 A basic lossless stereo soundtrack in DTS-HD Master Audio 2.0 (48kHz/16-bit) is provided. It offers a fine presentation of clear dialogue and reasonably wide stereo imaging.
Supplemental Materials
[Rating:1.5/5]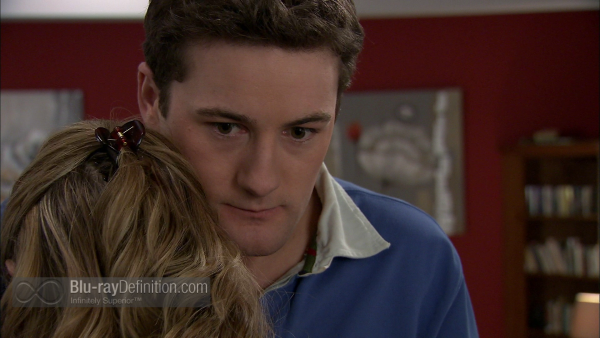 Episode one commentary with Tim Balme, Emmett Skilton and director Mark Beesley
Interview with Cast (1.78:1; 1080i/60; 00:04:49)
The Definitive Word
Overall:
[Rating:4/5]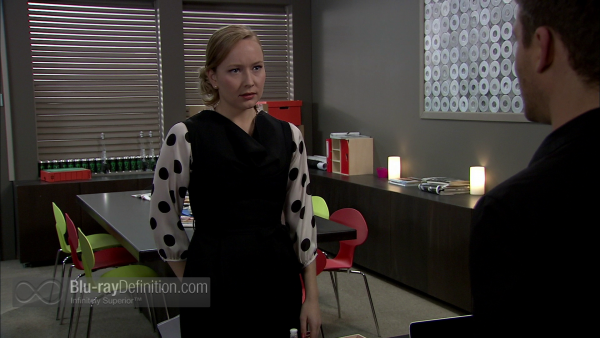 Americans less familiar with some of the dialect may find some of the dialogue in this series a little strange at first, but stick with it and The Almighty Johnsons is an immensely enjoyable show. Reworking the Norse mythology and placing them in New Zealand (why not, it is Middle Earth, after all) is a stroke of genius, particularly since they are average folks with average problems.
Additional Screen Captures
[amazon-product]B00LLQ25J6[/amazon-product]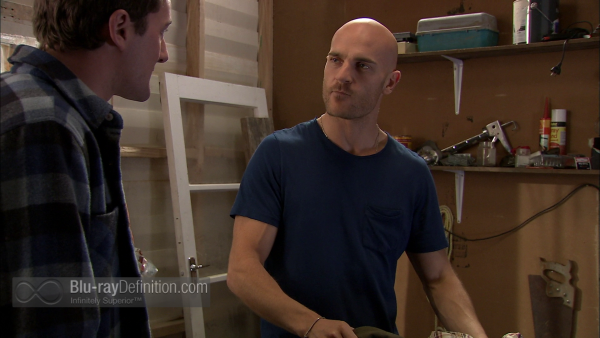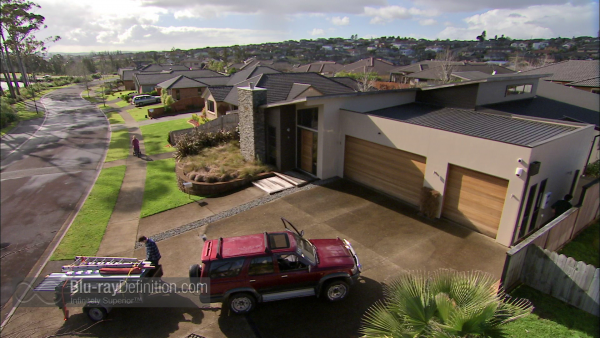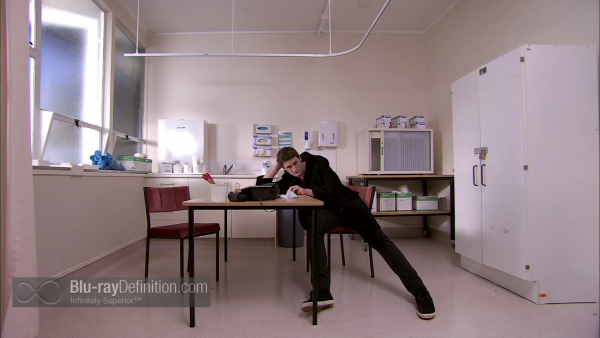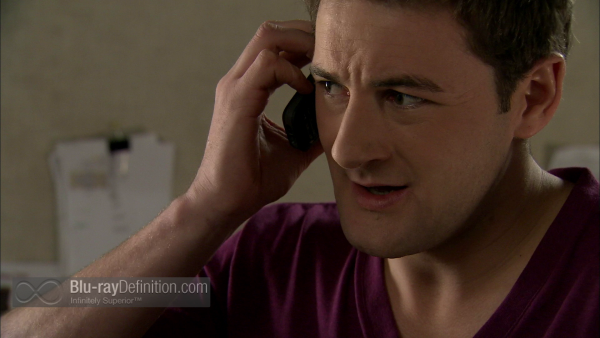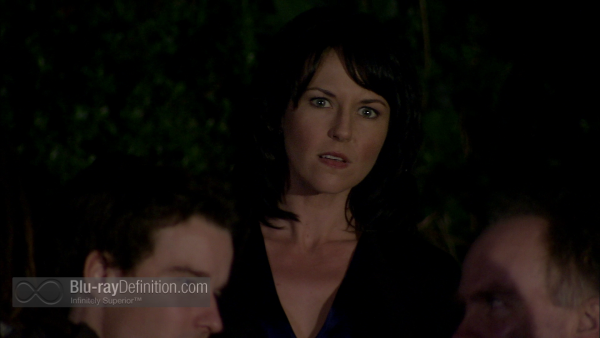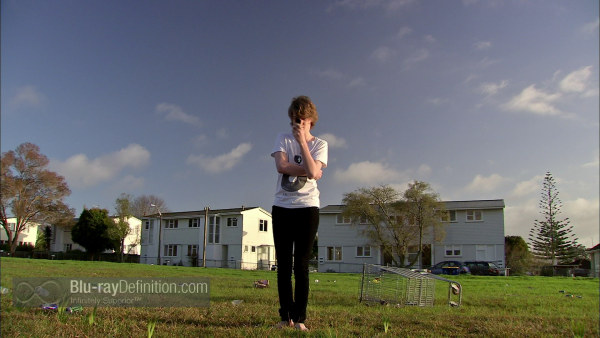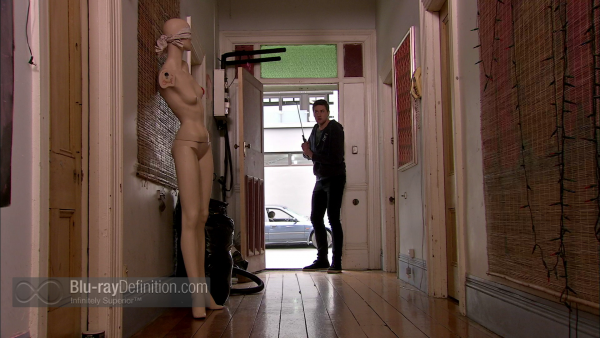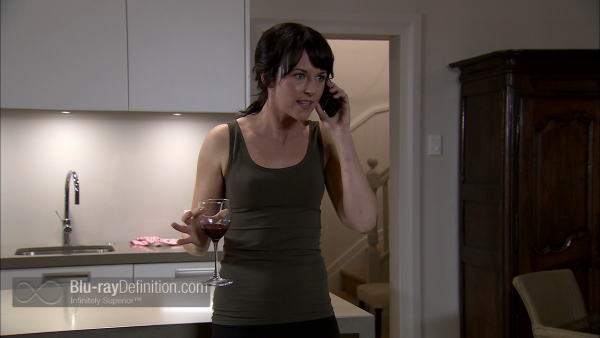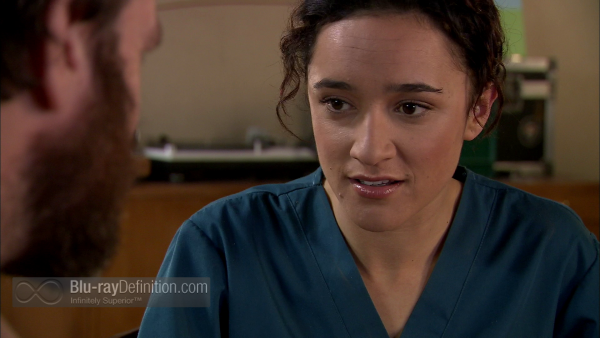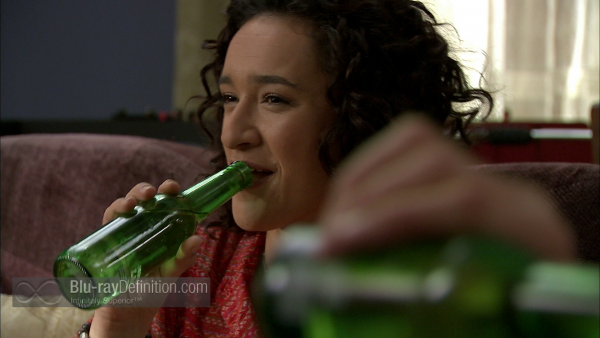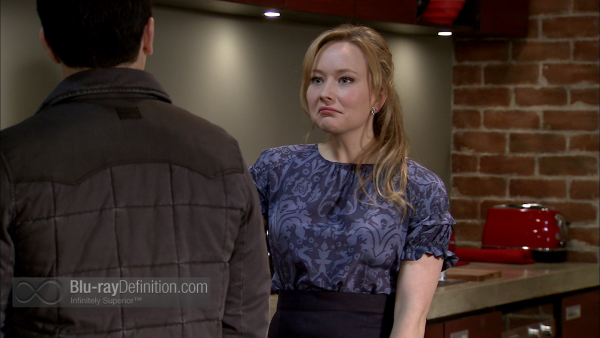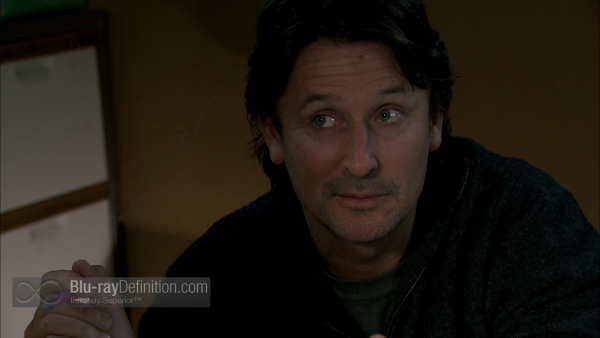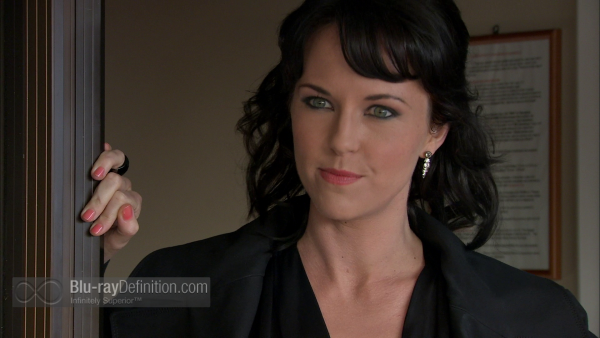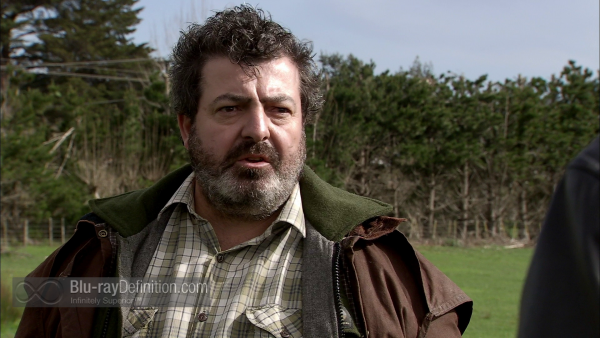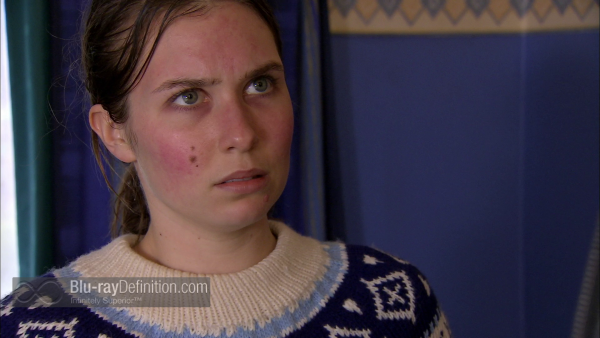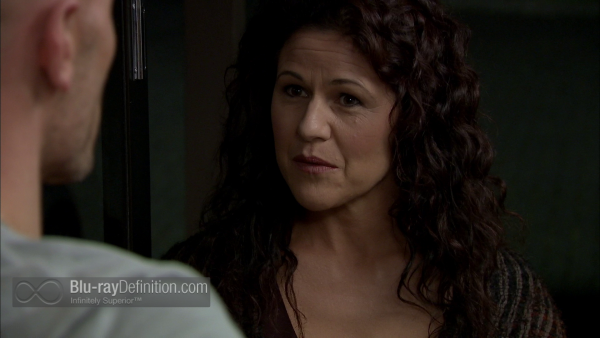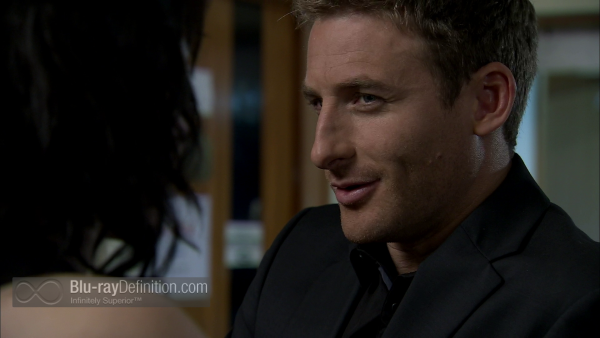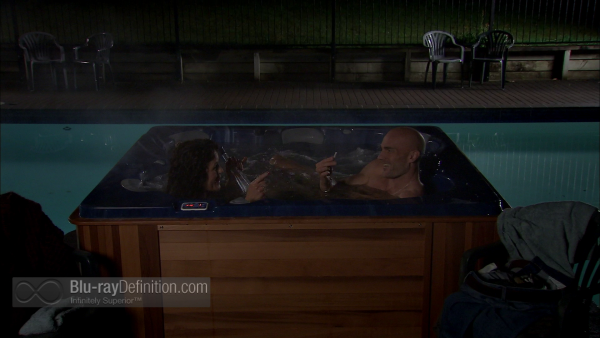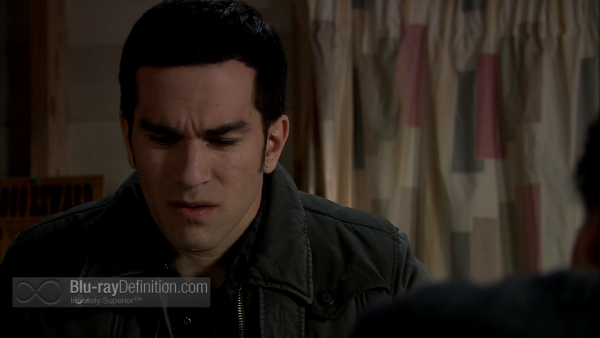 [amazon-product]B00LLQ25J6[/amazon-product]