–
The Film
[Rating:2.5/5]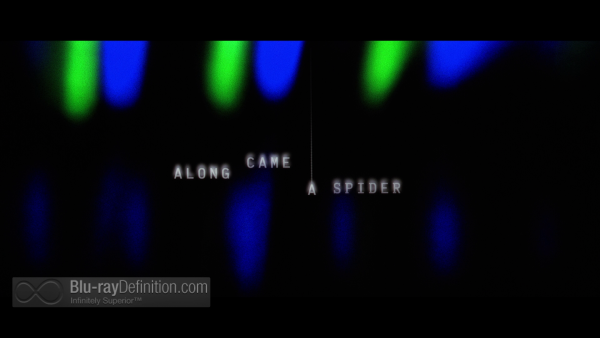 In 1990's thriller Along Came a Spider, Morgan Freeman reprised the role he began as the forensic scientist Alex Cross in Kiss the Girls, which was also based on the writing of James Patterson. This time out, however, it's up to Freeman to carry the film all on his own, without the help of the wonderful Ashley Judd, who helped make Kiss the Girls somewhat of a success despite its rather unsatisfying twist ending. Here, Freeman is paired with the less charismatic Monica Potter who plays secret service agent Jezzie Flannigan. Cross is working a case with Potter after a young girl, the daughter of U.S. Senator Ollie MacArthur (Dylan Baker), is kidnapped from her exclusive private school. It turns out her teacher, Gary Soneji (Michael Wincott), disguised himself to gain access to the school and is the culprit responsible. Now, the remorseless psychopath wants to play a game of cat and mouse with Alex Cross whom he sees as his only worthy opponent. And he has his sights set on the son (Anton Yelchin) of a Russian diplomat as well, which could cause an international incident. Cross and Flannigan investigate only to find that the initial kidnapping is not what it appears.

Just as with Kiss the Girls, what really mars this prequel to the story is the unbelievably silly third act plot twist that could have been ripped right from a B-movie script. And while Morgan Freeman is as steady as it goes, handing in a solid and studied performance alongside a believably chilling Michael Wincott as his villain, it is Monica Potter whose performance is overshadowed straight through this film. Her casting in this role was misguided, especially coming after the wonderful performance by Ashley Judd.
Thankfully, director Lee Tamahori is able to at least keep the pace steady, the style consistent and the plot taut in what is ultimately a serviceable film that never reaches the heights of such unforgettable cinematic thrillers like The Silence of the Lambs.
Video Quality
[Rating:4/5]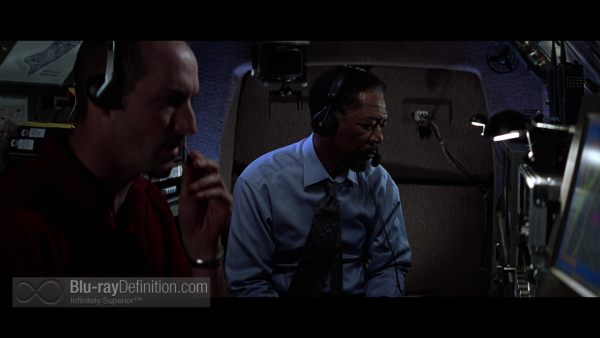 Warner delivers Along Came a Spider in a reasonably strong AVC 1080p encodement on Blu-ray. The original 35mm Kodak Vision 320T 5277 and Vision 500T 5279 look to have held up relatively well and whatever cleaning up was done on this twenty-five-year-old film was done well. There's still quite a good bit of grain to be seen, but there are some slight hints of haloing, but nothing too obtrusive. Blacks are deep with only the slightest amount of washout in some areas.
Audio Quality
[Rating:4/5]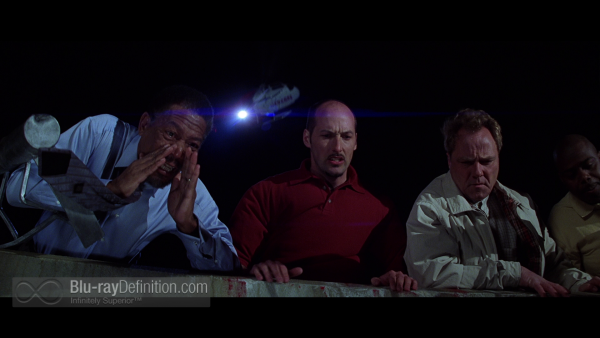 An English DTS-HD Master Audio 5.1 (48kHz/24-bit) soundtrack is provided. It seems to have the same sort of lush reverberation and atmospheric effects as the previous film Kiss the Girls. This mix works. It is nicely balanced, has natural dynamics and clear dialogue.
Supplemental Materials
[Rating:0/5]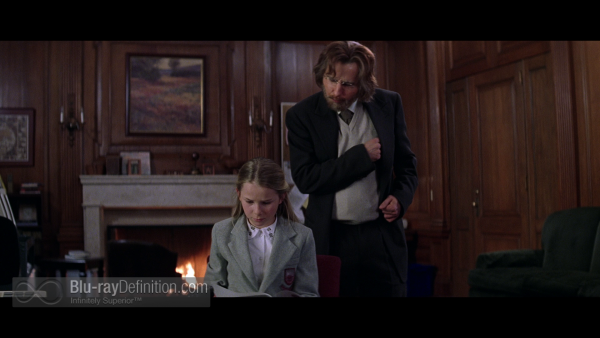 We get zilch on this disc, not even a trailer.
The Definitive Word
Overall:
[Rating:3/5]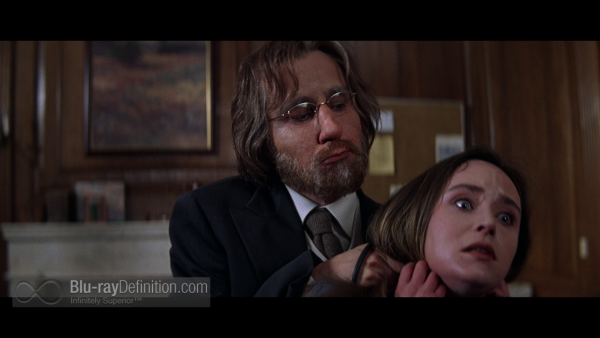 A reasonably enjoyable popcorn thriller, Along Came a Spider is weakened by some odd casting choices and a silly plot twist unworthy of such a classy feeling thriller.
 Additional Screen Captures