–
The Film
[Rating:1/5]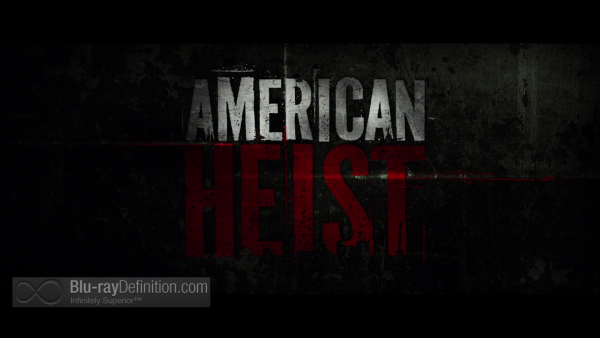 Well, just when you think nothing could be worse than The Human Centipede 3 something like American Heist comes in to remind you that it can and will. Granted, American Heist is NOT worse than The Human Centipede 3 they both will share the top spot as two of the worst films of 2015. Now I'm getting ahead of myself, so here's a bit about the film and my thoughts on it.
Frankie (Adrien Brody) is in prison doing time for crimes he committed years ago. His brother, James (Hayden Christensen), was also involved but was spared Frankie's fate due to Frankie taking the fall for those said crimes. Ten years later Frankie has been released from prison and he wants to make amends with James and see if they can start where they left off. To say that Frankie has learned anything from his stint in prison would be a major understatement. James, on the other hand, now works at a body shop fixing up muscle cars and whatnot. He also fancies Emily (Jordana Brewster) and begins a sappy courtship with her – he tries to at least.
Family reunions are cut short due to Frankie having to "owe" favors for being kept safe on the inside. A gruesome twosome approach Frankie and ask that he and James join the crew for a spot of armed robbery. Sounds easy enough but Frankie is a loser and not all there (regardless of what the badass cover artwork may imply) and James is on the straight and narrow. Frankie's benefactors will have none of that and threaten them both with death along with Emily if they don't go along with the heist.
American Heist is another film in the long list of films to add "American" in the title as if by doing that it will draw attention to the project. Sadly, nothing can draw attention to this film that wastes so much of its potential. What happened to Adrien Brody? I'd rather not think about it. Jordana Brewster has a kid to take care of, so I get that this is a paycheck film, and Hayden Christensen continues to be awful, which isn't all that surprising. I always did like Vanishing on 7th Street. That was made on a low budget, but the script is terrible and direction is a bit sloppy when it comes to action, with the exception of an outrageous scene towards the end.
There really isn't much more to say about American Heist other than one could go their entire life without seeing the film and be better off for it. Life is too short.
Video Quality
[Rating:4.5/5]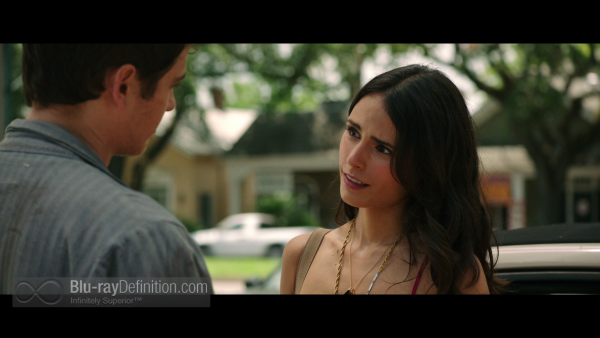 Just because American Heist is a bad film that does not mean the Blu-ray is subpar. Quite the opposite. The video presentation is spectacular and near reference. It was clearly shot in digital, but retains a certain bit of "grit" lending itself to the mean streets and to the violence that surrounds the characters. The color scheme can be quite drab at times in addition to the almost overcast look — it's quite gloomy in parts. Flesh tones look natural although some characters look pasty in parts. Banding was not and issue and neither was crush. Sharpness and contrast levels balanced out and I only noticed a spec or two throughout the film. American Heist is a great looking film.
Audio Quality
[Rating:5/5]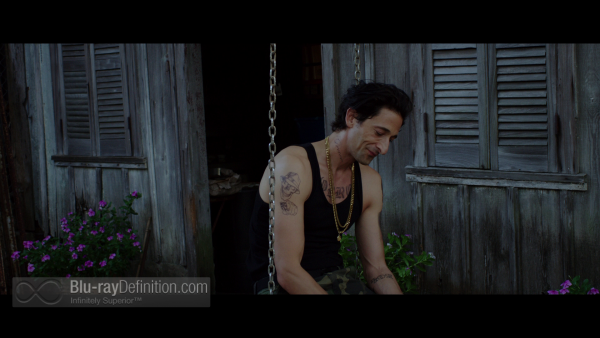 Where the video carried a near-reference rating the audio bums it up to reference. Dialogue levels boom (in a good way) and are crystal clear while the rest of the channels dance to the gunfire in complete harmony. The rear channels carried the bullets in an almost 360-degree fashion and the low-end subwoofer LFE channel hit those low bass notes quite nicely. The action set-piece featuring a helicopter towards the end was a true highlight of the film, but only to show off your sound system. American Heist sounds fantastic.
Supplemental Materials
[Rating:1/5]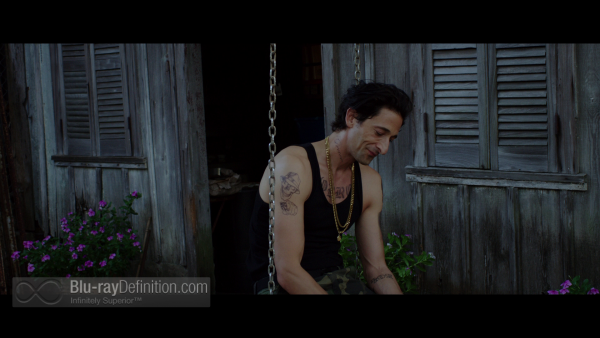 There is only one special feature included on this Blu-ray and it focuses on the making of the film. It's actually pretty interesting considering that director Sarik Andreasyan does not speak English and that the film is produced by other than American interests, for the most part.
"Creating a Complex Caper: Pulling off American Heist" Featurette (HD)
Digital HD UltraViolet Copy
The Definitive Word
Overall: 
[Rating:1.5/5]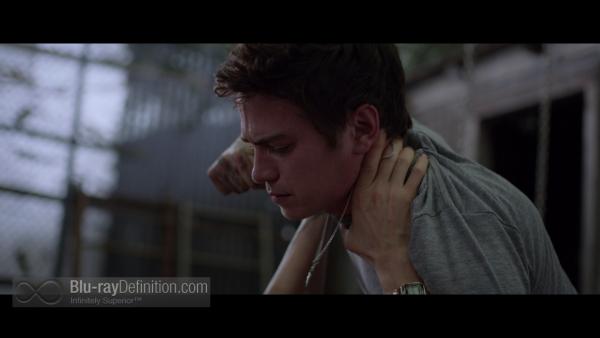 American Heist is not a good film at all. It's filled with bad acting and a very weak script – it's just a cheesy film, with very few redeeming qualities. The Blu-ray, however, has terrific video and reference sound. The sole featurette is also pretty decent. I guess this would be one of those "for fans" of Brody & Christensen only, everyone else skip it.
Additional Screen Captures