– –

The Film
[Rating:3/5]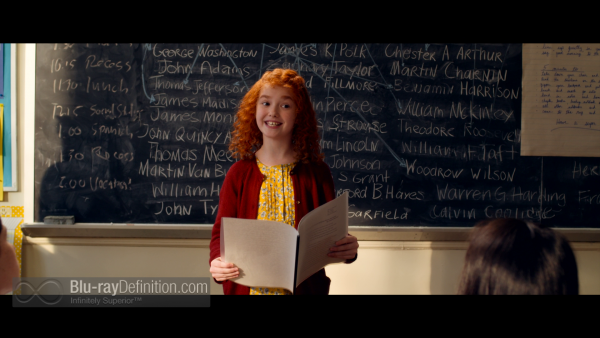 Little Orphan Annie, the comic strip turned Broadway musical, has been returned to multiple times, most notably in 1982 as the musical film adaptation Annie, which has slowly gathered much love over the years as a family favorite. Now, through Will and Jada Smith's production company alongside Jay-Z, and with Will Gluck (Easy A) directing, Annie gets updated again, this time for the millennial crowd.
I'd missed the film in theatres, but definitely heard and seen all the negative reviews, so my expectations were low going into the viewing of this Blu-ray release. The film does in fact update Annie in several ways. Gone are the orphanage (Annie, played by Beasts of the Southern Wild's Quvenzhané Wallis) is now a foster child living in the fast-paced world of New York City. Her parents left her on the footsteps of an Italian restaurant when she was little and now she's under the care of cruel foster mother Miss Hannigan (Cameron Diaz), a tosspot who spends her days yelling at the girls in her care and lamenting the time she was kicked out of '90s musical group C+C Music Factory right before their debut on The Arsenio Hall Show. Another major change to this Annie is the young foster girl's eventual benefactor. While those familiar with the original Broadway musical or the 1982 film will certainly know the bald Warbucks and his glistening mansion filled with servants, here we get Jamie Foxx as Will Stacks, a cellphone mogul looking to run for mayor of New York City who lives in a super-sleek, modern, "smart" penthouse apartment that can attend to a person's every need. A chance encounter on the street between Stacks and Annie leads Stacks' ruthless campaign manager to devise a PR stunt that has Stacks taking temporary custody of Annie in an effort to boost is dismal showing in the polls. It's a plan that Miss Hannigan is all to eager to go along with and one that brings more changes into Stacks' life than he thought possible.
Many of the familiar tunes are here, updated with mild hip-hop beats that are easy on the ears of Middle America, but just cool enough for contemporary youth. "It's the Hard Knock Life" probably comes across the best using this approach with its sweeping brooms and plunging mops. "Tomorrow", "You're Never Fully Dressed Without a Smile" and "Little Girls" all make their appearances, the latter ruined by a less than convincing vocal performance from Cameron Diaz. This point is one that really drags the film down. None of the vocal performances shine in this musical. Jamie Foxx's vocal chops are not up to snuff. The young Wallis gives it her best, but doesn't quite have the pipes, even given her young age, and the rest of the cast, well, they completely lack that showmanship that is required to make a musical really grab you. Some originals are thrown in, but they should have been thrown out.
The story is basic and to the point, very family friendly, which is what Annie has always been about. Although some opportunities were missed to really take advantage of the new era in which the film was set and speak to some of the issues that were raised, such as income inequality, alluded to by billionaire Stack's refusal to go above Manhattan's 96th Street or his unease at serving the poor at a soup kitchen.
Still, the light atmosphere, friendly mood, and likability factor of young Quvenzhané Wallis, even when's she's playing mischievous, go a long way in making up for some of the film's deficiencies and it does play well for the family crowd, even if the film is not perfect. Expect it to do well in the home viewing aftermarket.

Video Quality
[Rating:5/5]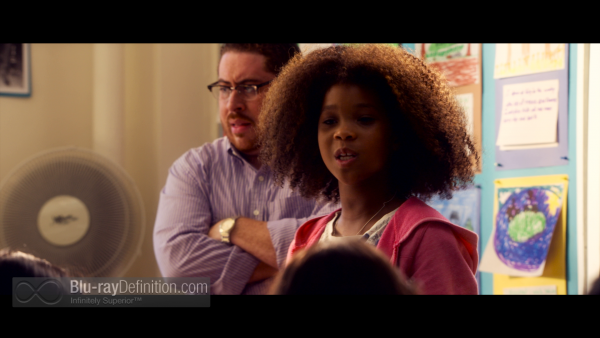 Annie is an original HD production shot in 4K on the Sony CineAlta F65 and CineAlta PMW-F55 cameras with Panavision Primo lenses. It arrives on Blu-ray as a "Mastered in 4K" release from Sony encoded in AVC/MPEG-4 1080p/24. Perhaps when the 4K Blu-ray format finally hits, this will be among the first titles to be reissued for those early adopters of UHD displays, until then, however, take comfort in knowing that the film looks excellent in plain ol' HD. The image is clean and crisp, with excellent contrast, no noise or post-processing misdeeds, and the colors are vibrant; just check out how Annie's red satin dress "pops" or the way Stacks' smart penthouse really leaps out at you with all its gadgetry.

Audio Quality
[Rating:4.5/5]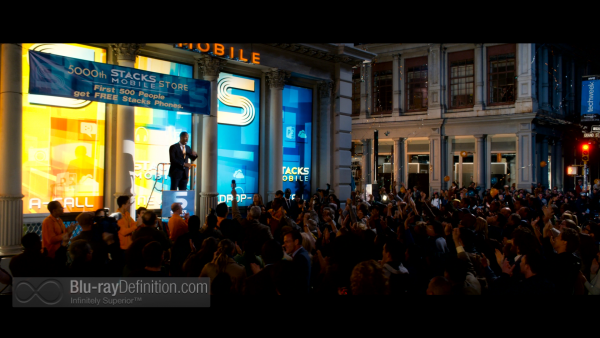 The English DTS-HD Master Audio 5.1 (48kHz/16-bit) soundtrack is a good one. It presents the performances with strong musicality, deep and tight musical sounding low end, clear vocals and dialogue, a good balance of ambience, plus some atmospherics in the surrounds that capture the din of the New York City streets as well as room reverberation during the musical performances. Midrange is punchy and the highs are airy without being fatiguing.

Supplemental Materials
[Rating:3.5/5]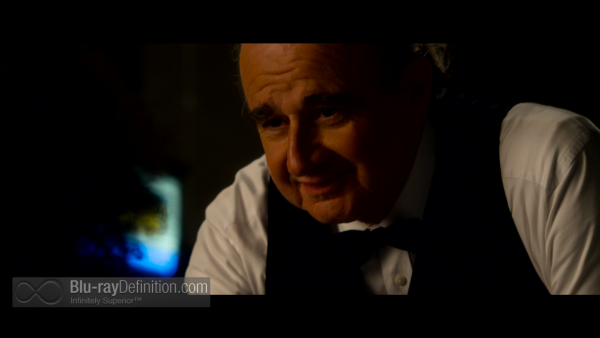 Digital HD UltraViolet
DVD
Director's Commentary
Something Was Missing – Deleted Song (2.35:1; 1080p/24; 00:02:35)
Bloopers (2.35:1; 1080p/24; 00:03:27)
Sing Alongs
A Day on Set with Quvenzhané (1.78:1; 1080p/24; 00:06:20)
It's a Hard Knock Camp: Auditions and Training (1.78:1; 1080p/24; 00:11:21)
Fun with Sandy (2.35:1; 1080p/24; 00:02:20)
Moonquake Lake, on Set! (1.78:1; 1080p/24; 00:11:21)
The Making of Annie (1.78:1; 1080p/24; 00:14:34)
You're Never Fully Dressed Without a Smile – Music Video (1.78:1; 1080p/24; 00:03:26)
Tomorrow Around the World – Music Video (1.78:1; 1080i/60; 00:02:32)
Annie Trivia Track
Photo Gallery (1080p)

The Definitive Word
Overall:
[Rating:3.5/5]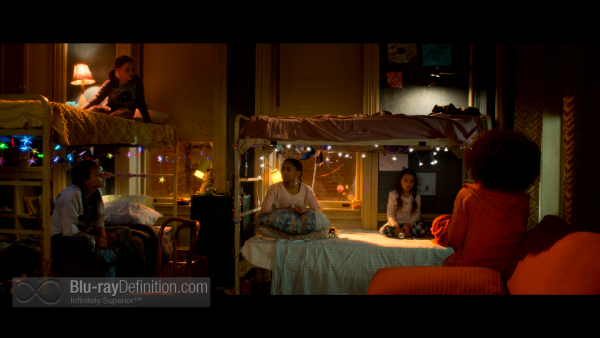 A lot of the consensus was that this Annie reboot was misguided, but the film is a a lot better than what one may have been led to believe, as long as preconceived notions of what an Annie film is or isn't supposed to be are set aside. The singing could have been better and the story tightened up, but it is still good, wholesome family fun.
Additional Screen Captures
[amazon-product]B00R878NI4[/amazon-product]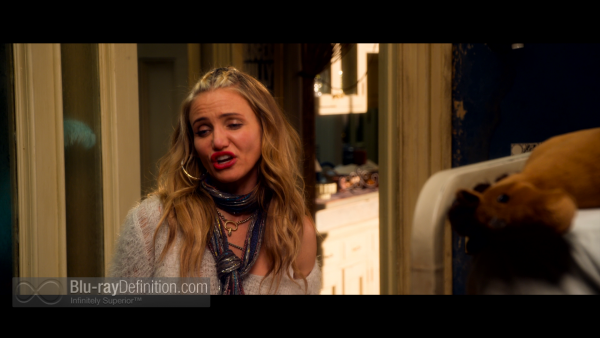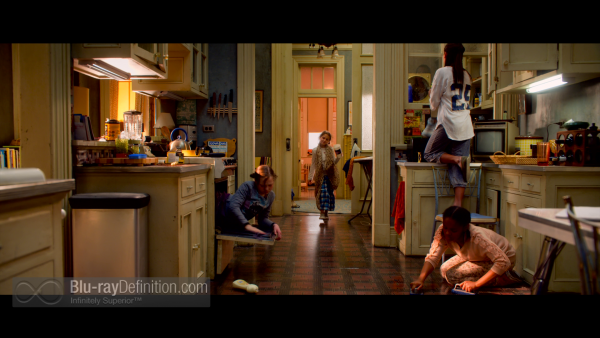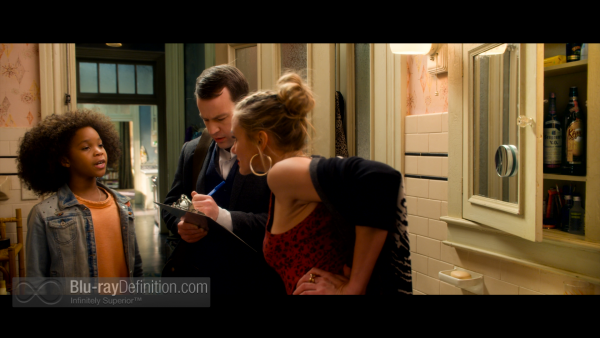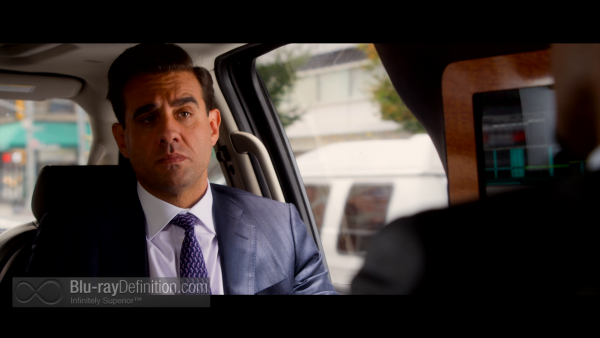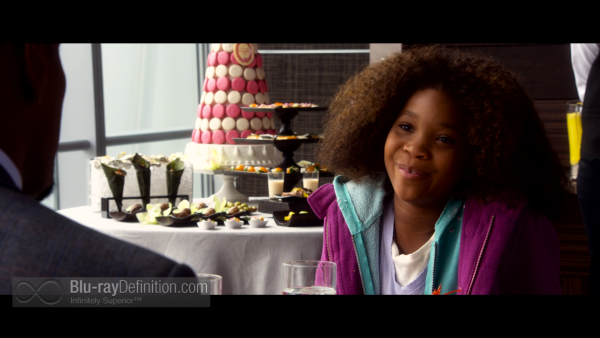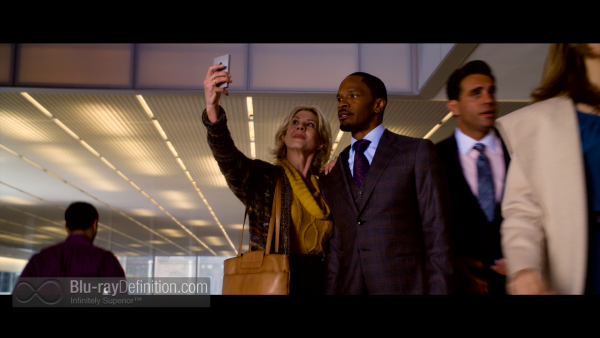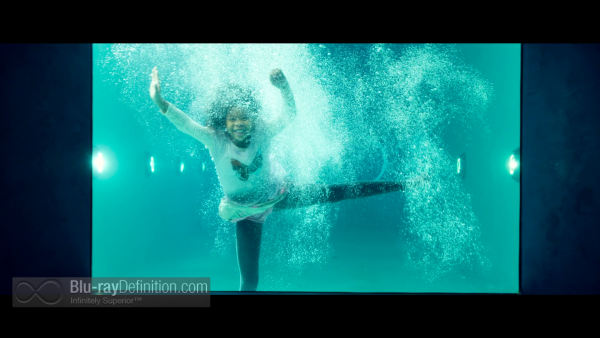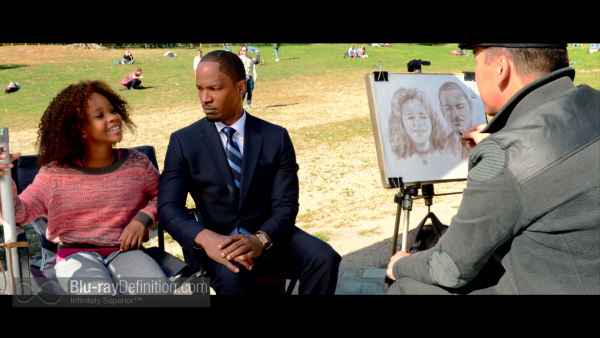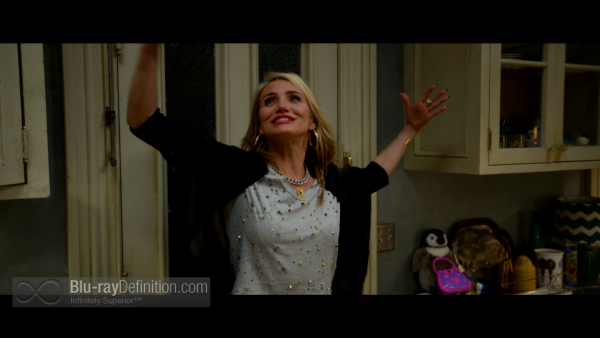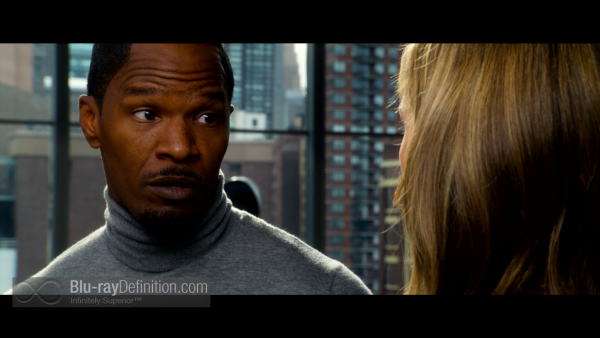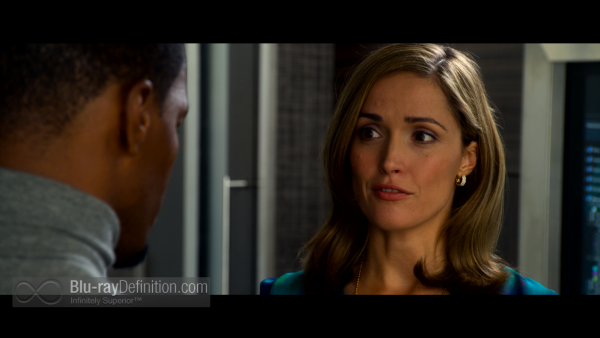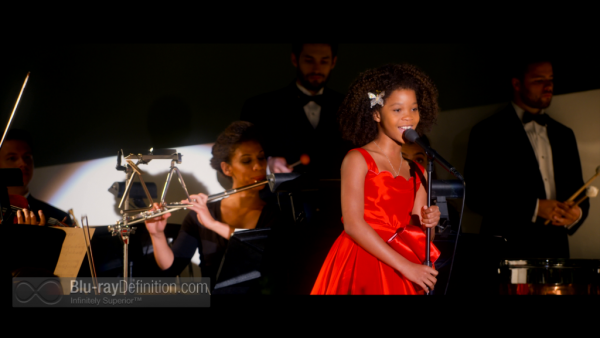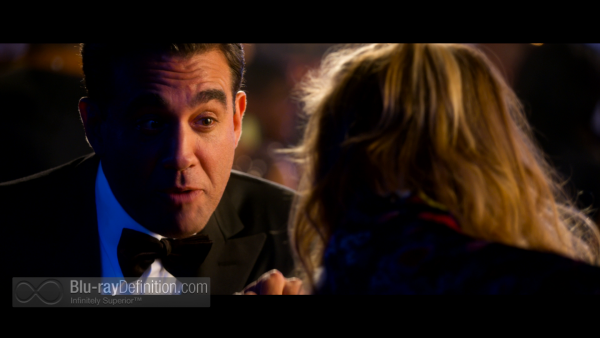 [amazon-product]B00R878NI4[/amazon-product]