– (scroll to bottom of using mobile OS)
The Film
[Rating:4.5/5]
Another Earth is sci-fi in the sense that Solaris is sci-fi, meaning it may be couched in a far-fetched sci-fi story, but it is vastly more down to Earth and human than any space opera. A beautiful, contemplative story that takes as its background the discovery of a mirror Earth in our solar system, the film follows the lives of two characters unlikely to cross paths, but who do through tragic circumstances. On the day "Earth 2" is discovered, the seventeen-year-old Rhoda (Brit Marling) is celebrating her high school graduation and acceptance into the prestigious MIT, when she gets drunk and crashes her car into another one carrying the classical composer John Burroughs (William Mapother) and his wife and child. John lives, but his family is killed and Rhoda is sent to prison for four years.
Four years later, released from prison, Rhoda is a quiet and introspective young woman who decides to take a job as a maintenance worker in the local high school, but she is living with the unbearable guilt of what she did. On the anniversary of the accident, she returns to scene of the crash, only to spot John Burroughs laying a toy down in memoriam of is dead son. Rhoda looks up John's address thinking to go apologize, but when she arrives, courage alludes her, and she instead makes up a rouse that she is from a maid service, seeing Burroughs in a miserable state, drunken, alone, living in squalor. It is through this meeting that their lives intertwine and the two begin to help each other out of their walking comas, but it is all built upon a lie that can only come crumbling down. And Rhoda has her hopes set on winning a lottery that will get her a seat on a shuttle to the second Earth, where she may hopefully get a fresh start.
The screenplay, a collaboration between lead Brit Marling and director Mike Cahill, is well written while Cahill's direction is subtle, unobtrusive and detailed. Another Earth is, in fact, more about the pain of guilt and the solitude of living than it is about anything fantastical or scientific. It is more philosophical that it is sci-fi and it is brilliant in its execution.
Video Quality
[Rating:3.5/5]
Another Earth was apparently captured digitally on Sony EX3 cameras at 720p resolution and it arrives on Blu-ray in a 1080p/24 AVC/MPEG-4 encodement. Because of the low original resolution, Another Earth does not have a strong amount of detail, often looking soft. There are also many places where video noise is quite high, purposely. The film itself has a muted color palette, often with a bluish hue. It doesn't lend itself to great, reference quality high definition, but it works to provide a fitting mood for this film.
Audio Quality
[Rating:4/5]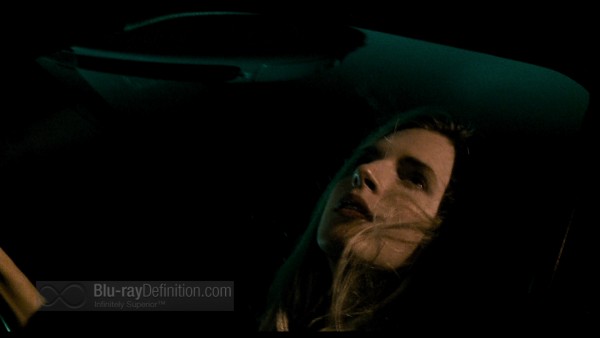 The DTS-HD Master Audio 5.1 soundtrack is often moody and ambient. It has a wide dynamic range and extremely extended low frequencies, perhaps a bit too extended for the material at hand. Dialogue is clean and clear in the center channel.
Supplemental Materials
[Rating:3/5]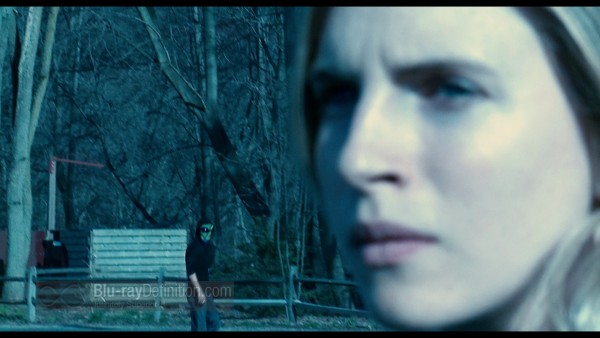 Fox reaches into their cable television resources to help fill out the extras on this disc with a few interview segments from their Fox Movie Channel Presents programming block in addition to deleted scenes in high definition and other features that explore the science and making of the film itself.
The supplements provided with this release are:
"The First Time I Saw Jupiter" by Fall on Your Sword music video (1.78:1; 1080p/24; 00:03:19)
Deleted Scenes (1.78:1; 1080p/24):

We'd Have a Very Clean House
College?
Floating Blossoms
Four Rhodas?
Jail Time
Superior Conjunction
Movie Magic

Fox Movie Channel Presents: Direct Effect Mike Cahill (1.33:1; 480i/60; 00:04:17)
Fox Movie Channel Presents: In Character with Brit Marling (1.33:1; 480i/60; 00:04:22)
Fox Movie Channel Presents: In Character with William Mapother (1.33:1; 480i/60; 00:04:22)
The Science Behind Another Earth (1.78:1; 1080p/24; 00:02:39)
Creating Another Earth (1.78:1; 1080p/24; 00:02; 29)
Theatrical Trailer (1.85:1; 1080p/24)
Another Earth Soundtrack Info
The Definitive Word
Overall:
[Rating:4/5]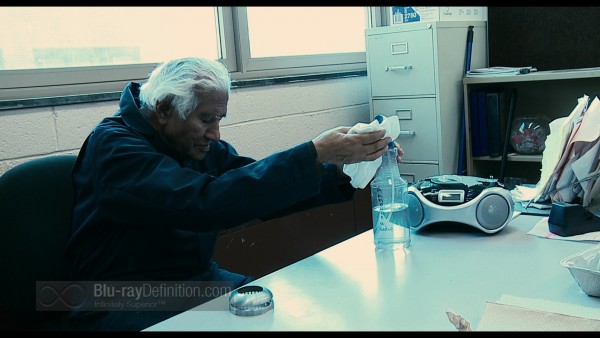 An excellent, soul searching film couched in a sci-fi plot, Another Earth is in reality a beautifully filmed and acted human drama that is a must for any Earthling who likes films rather than special effects wizardry.
Additional Screen Captures
[amazon-product]B005LZW8FO[/amazon-product]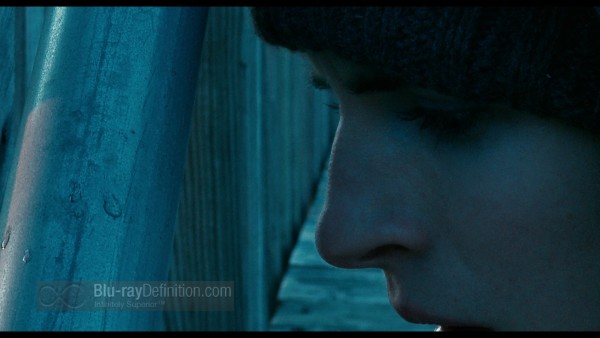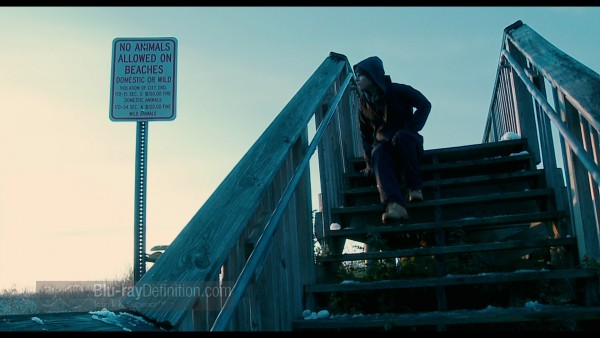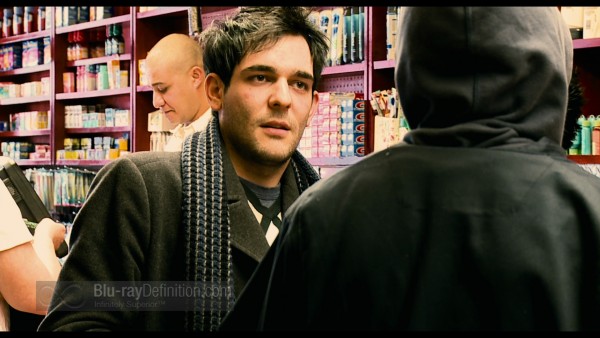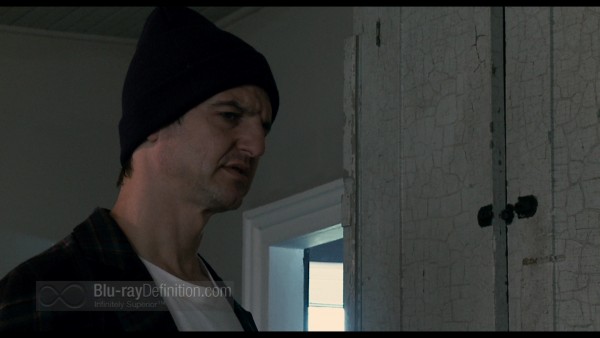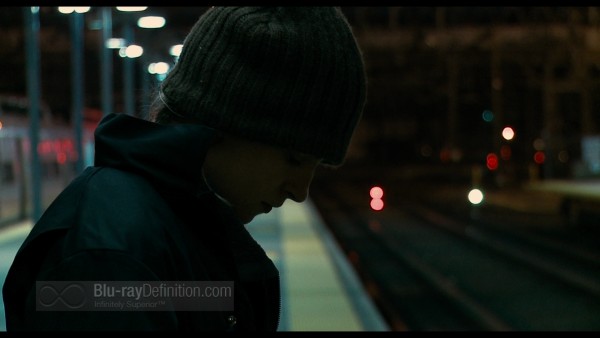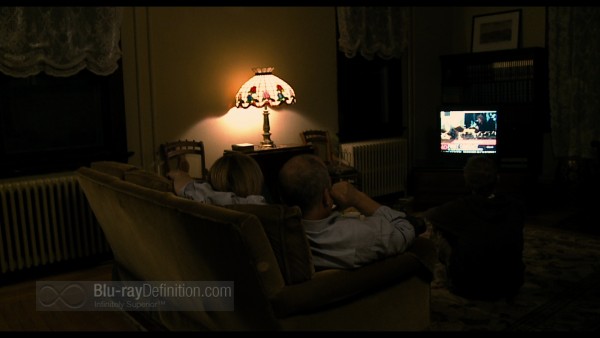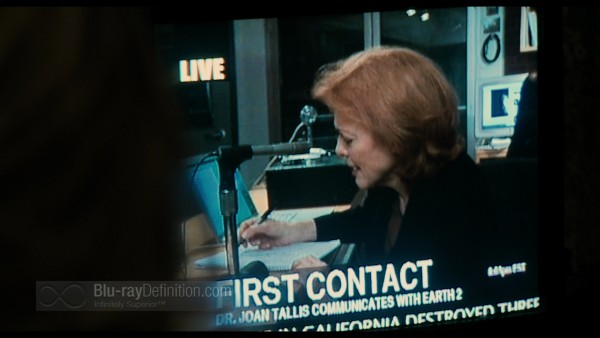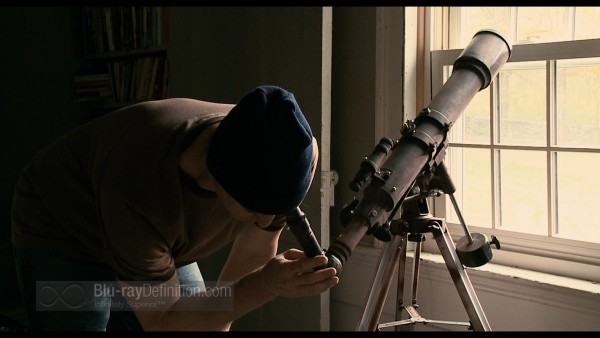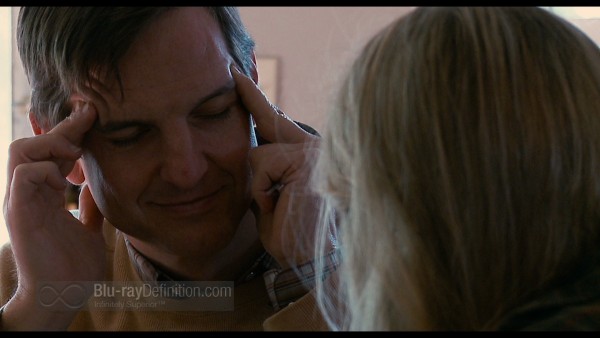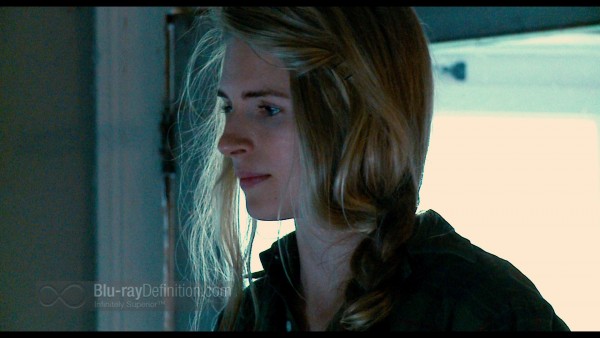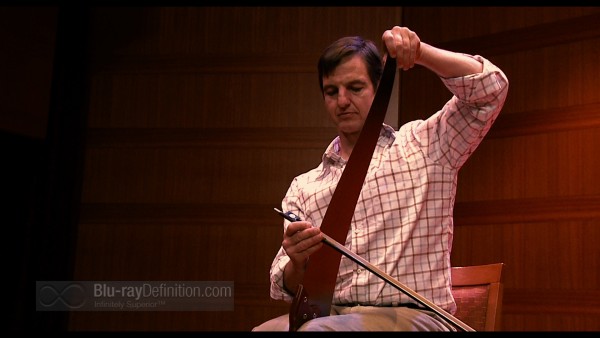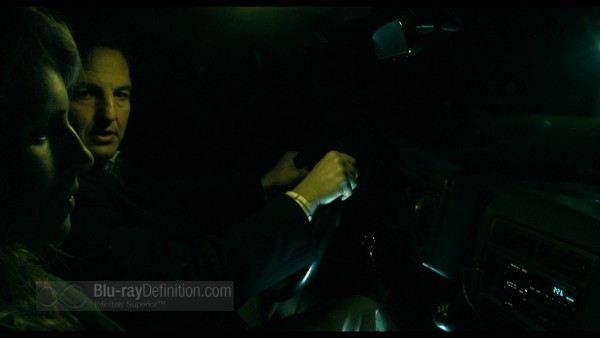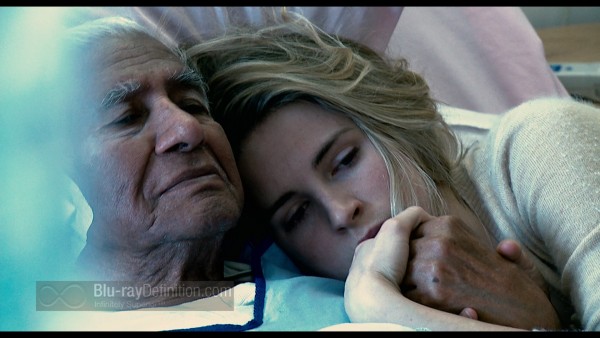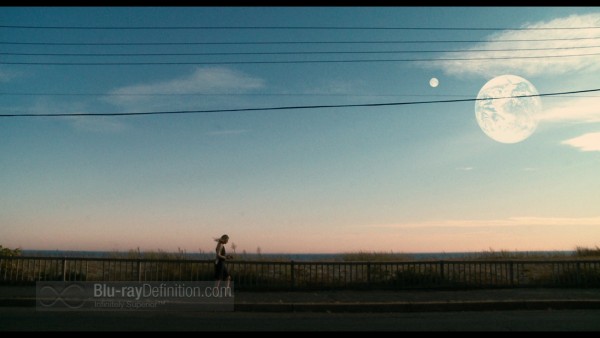 [amazon-product]B005LZW8FO[/amazon-product]