– –

The Series
[Rating:4.5/5]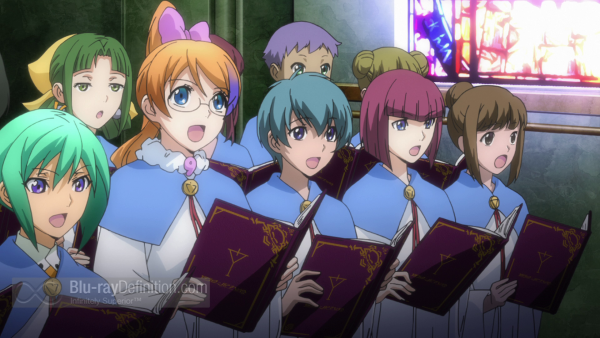 Aquarion: EVOL (アクエリオンEVOL) is the sequel to the 2005 anime series Genesis of Aquarion and is set some 12,000 years or so after the events of that series. It is a mecha fantasy that revolves around protagonist Amata Sora, a boy who has spent his entire life concealing his ability to fly, until the day he meets the beautiful Mikono and must protect her when their home planet, Vega, is attacked by its sister planet Altair. Amata, in revealing his ability, also awakens the abilities of one of Vega's defenses, the Aquarias, and it forms into the forbidden Aquarion.
The planet has been training young pilots in their neo-religous school, Neo-DEAVA, to fly spacecraft and form into the humanoid "mecha" they call Aquarius using special powers they call "Element" to defend against the attacks of Altair, but at Neo-DEAVA, merging between boys and girls is strictly prohibited. When Amata comes along, however, he forces a merge between himself and Mikono as well, and suddenly everything changes — for the school and the planet. Amata and Mikono are brought into the Neo-DEAVA fold where they must train to battle and merge, or form "gatai", and they meet new people, make new friends, and develop a forbidden romance with one another. Meanwhile, the inhabitants of Altair have their own plans, and it seems they involve Mikono. Amata is determined to keep her safe, even if it means risking his own life.
With its gorgeous animation, beautiful blend of CGI and more traditional 2D elements, colorful fills, and thematic elements of love, romance, and spirituality, Aquarion: EVOL really strikes a wonderful overall balance. The writers know just when to ease up on the action and offer up some comic relief, or when to inject some saccharine sweetness to temper the abundance of adrenaline. They've also given us plenty of characters we can really care about here. Beyond Amata and Mikono, we characters like Mix, who has a strained relationship with her father and is stickler for the rules governing relationships between boys and girls, and Shrade, whose own ability can kill him if he merges in the Aquarion.
Video Quality
[Rating:4.5/5]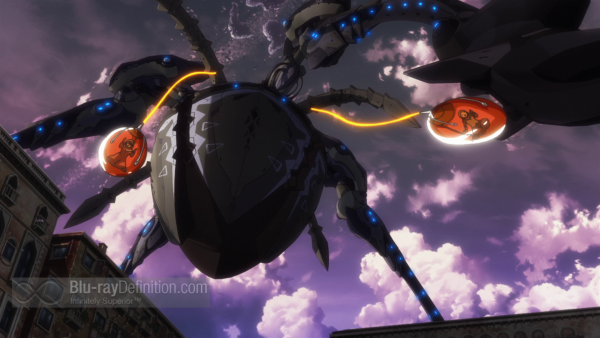 The digital animation looks fantastic in this Blu-ray release of Aquarion: EVOL from FUNimation. It's one of the best I've seen in a long time from the distributor, in fact. Softness is hardly an issue and very few instances of color banding can be spotted. Colors look really rich and the line art is crisp.
Audio Quality
[Rating:4/5]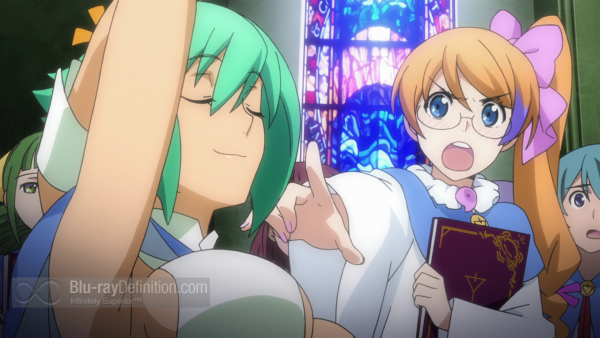 Two strong audio mixes are offered up in Dolby TrueHD (48kHz/24-bit), the original Japanese 2.0 and an English dub in 5.1. I recommend sticking with the Japanese, as the English translation strays far from the original Japanese text, which is pretty nicely rendered in the subtitles. The audio mixes are good, however, and it seems a shame to have to miss out on the 5.1 for the Japanese track, as it spaces things out nicely, extends lows a bit, and adds a little more atmosphere to dialogue tracks.
Supplemental Materials
[Rating:2.5/5]
Episode 01 Commentary
Episode 09 Commentary
The Myth of Ten Thousand Years and Two Thousand More Returns (1.78:1; 1080i/60; 00:22:27)
Textless Opening Song "Kimi no shinwa – Aquarion dai ni shou"
Textless Closing Song "Gekkou Sinfonia"
U.S. Trailer (1.78:1; 1080p/24; 00:01:27)
FUNimation Trailers
The Definitive Word
Overall:
[Rating:4.5/5]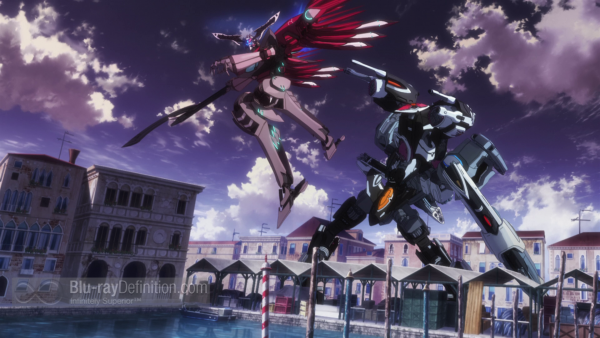 Part 1 of this sequel series was impossible to stop watching, so I'm already hotly anticipating Part 2 on Blu-ray. Aquarion: EVOL is one of the most enjoyable mecha series I've come across in a long while.
Additional Screen Captures
[amazon-product]B00F9DMPWE[/amazon-product]
[amazon-product]B00F5K1Z40[/amazon-product]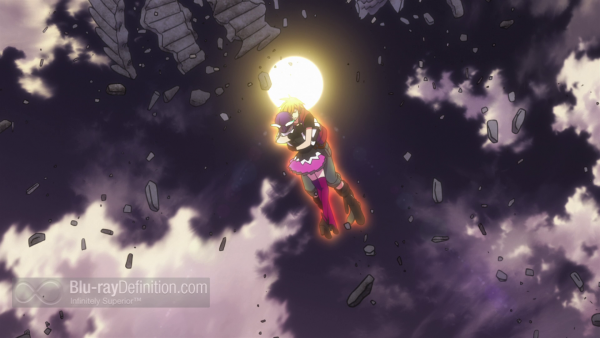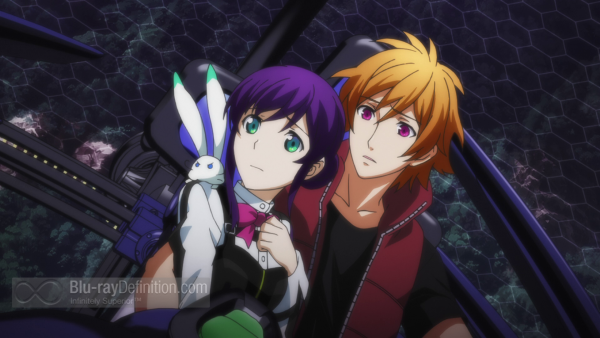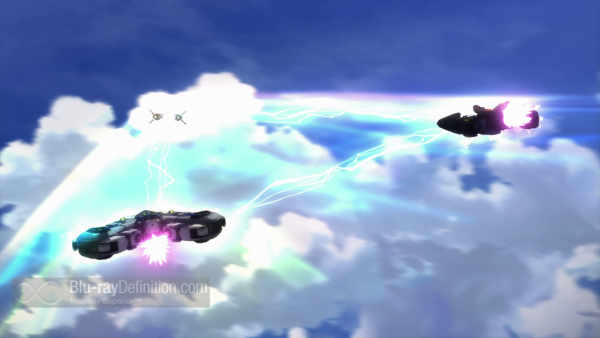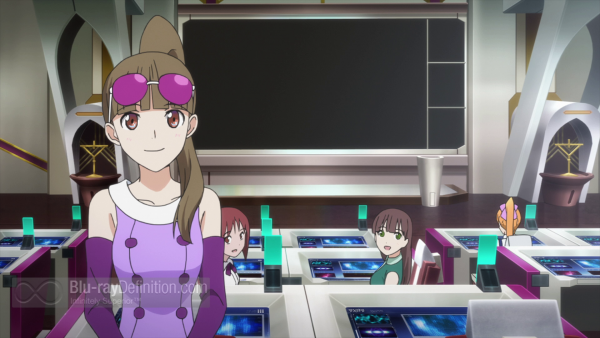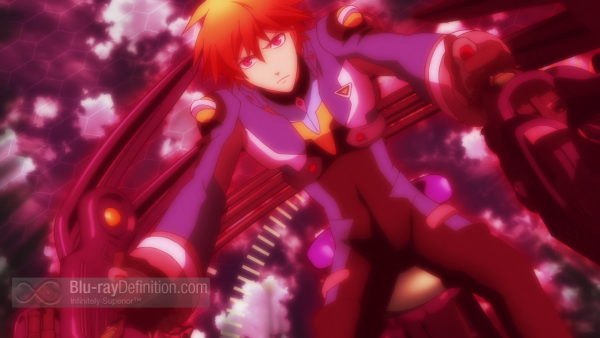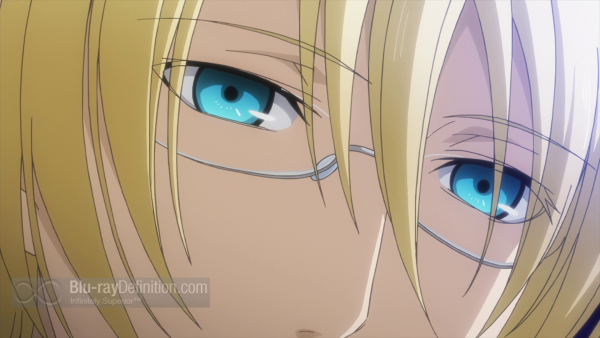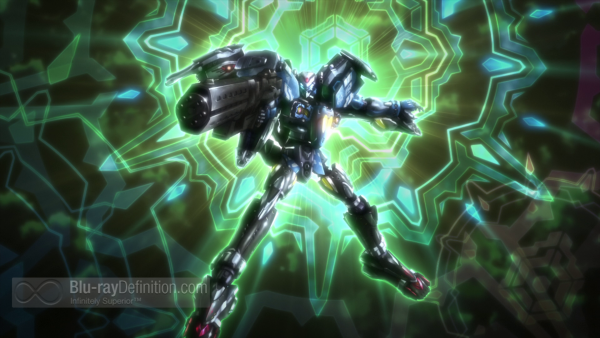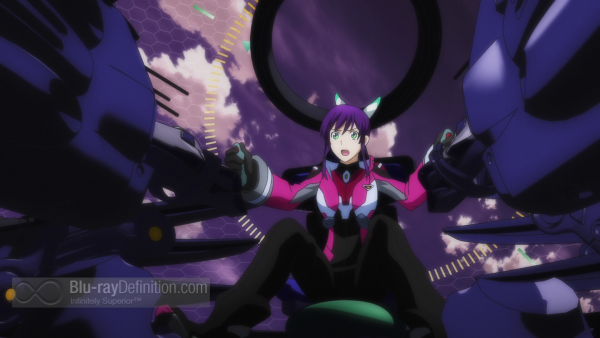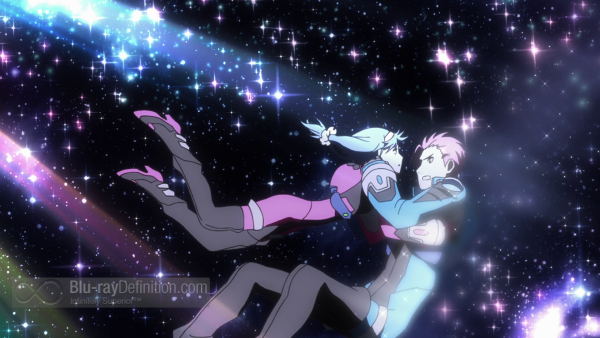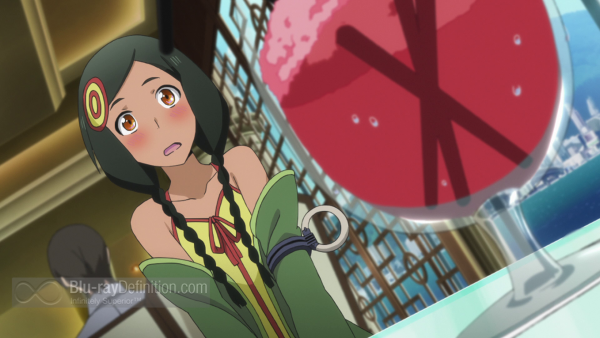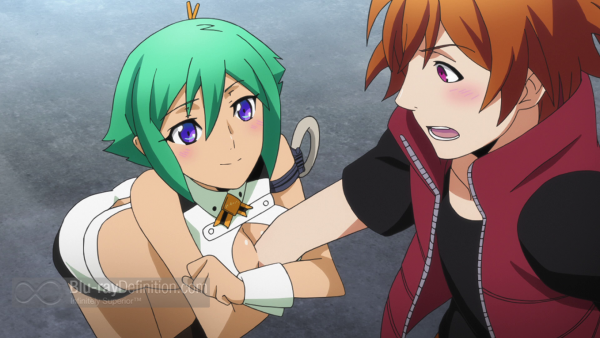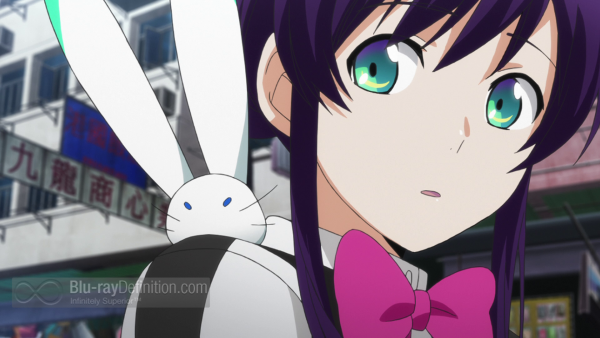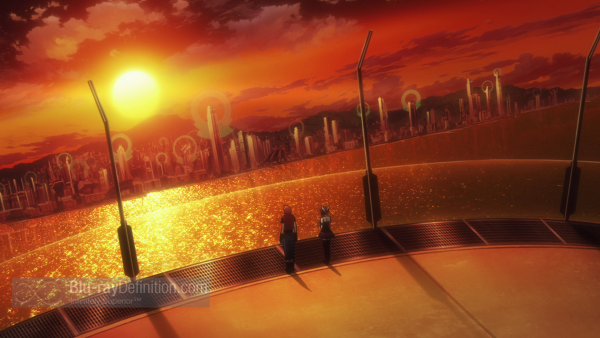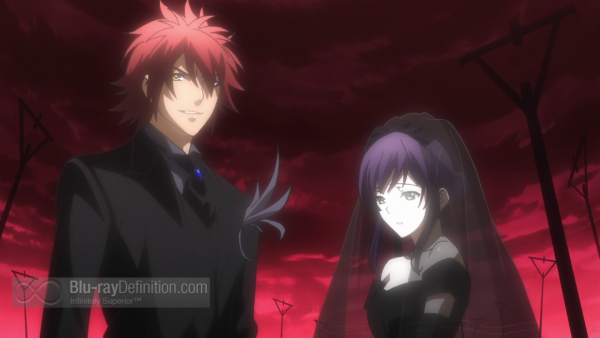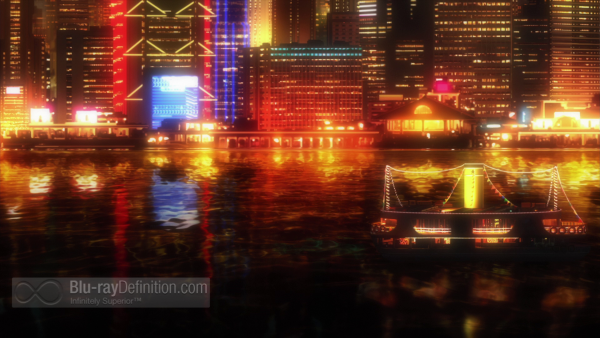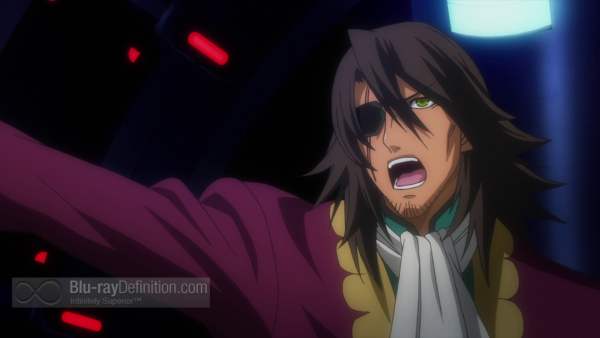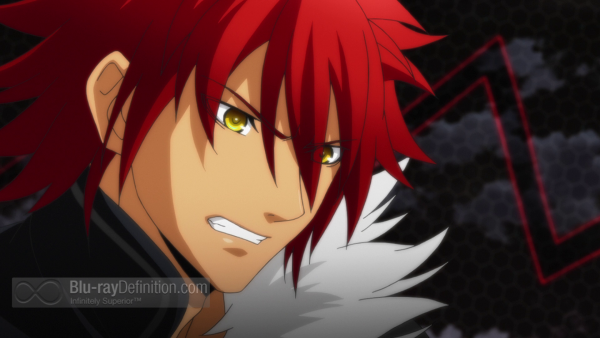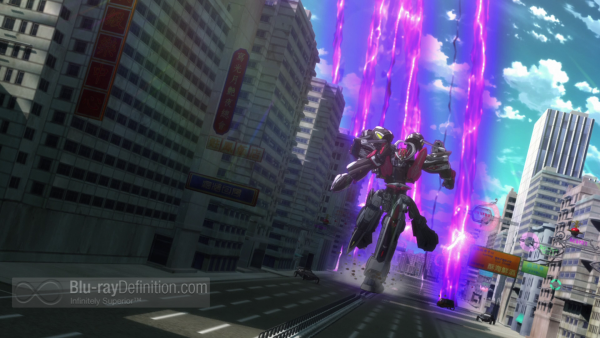 [amazon-product]B00F9DMPWE[/amazon-product]
[amazon-product]B00F5K1Z40[/amazon-product]