–
The Series
[Rating:3.5/5]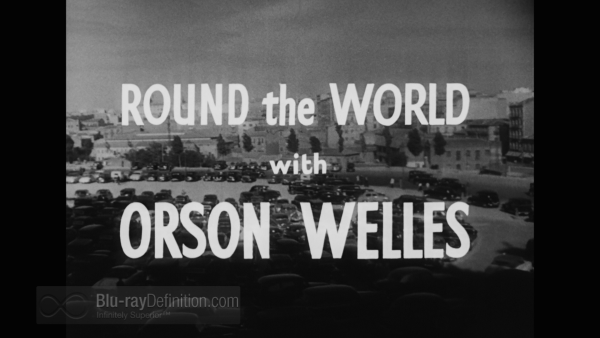 In 1955 when Orson Welles created this British television series for Associated Rediffusion, he was already a well established actor and director. The series' title, Around the World with Orson Welles is a bit misleading since Welles and his crews only visit France, Austria, England, and Spain over the ensuing six episodes.  Rather than creating a typical "travelogue," Welles often takes an unexpected back seat to the sights and people of his various stops along the way.  As each of these 26-minute segments demonstrates, Welles proves to be a compelling storyteller, capturing the flavor of the locales described below.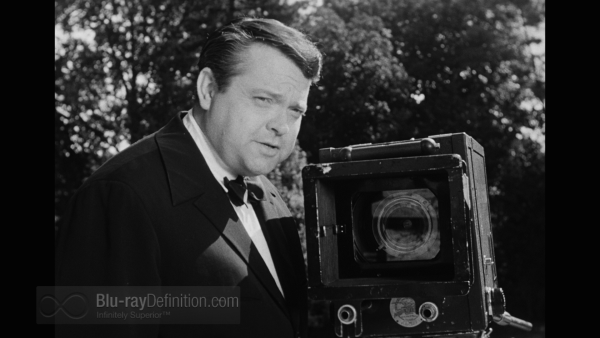 Pays Basque I. The first episode opens on the border of a disputed territory between France and Spain. Welles provides an account of this unique land with its own language that is neither French nor Spanish. Whether it is pigeon-napping or whaling or the wearing of the beret, Welles gets his subjects talking and posing for the camera.  Welles interviews a Basque husband and wife, serenaded by some pretty lively roosters, and noted American writer Lael Tucker Wertenbaker, as she compares life in Basque country with that in America. "It is the people that are so exceptional," quips Welles, as he remarks on the Pentecost, one day of the year that the borders between French and Spanish sides are open. This segment ends with the "Toro del Fuego" (Bull of Fire), a major fireworks display.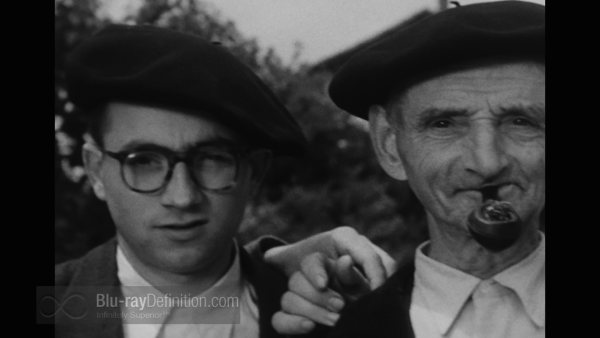 Pays Basque II. Welles returns for a second installment on his visit to Basque country. With some footage repeated from the first installment, Welles revisits the Wertenbakers again and withs Lael's son Christopher, he explores the mystique of pelote, a traditional Basque game involving a ball and a wall. Orson and Chris continue their tour of dance, church, and, of course, pelote.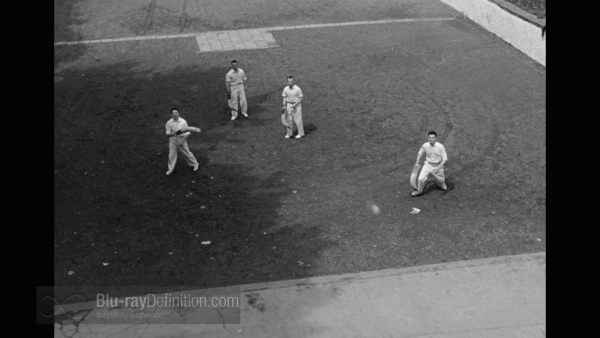 Revisiting Vienna (The Third Man Returns to Vienna). For those that remember the iconic film in which Welles does not appear until the end, the haunting theme (played on a zither) will bring their memories flooding back.  The first stop on his return visit, attired in his Third Man costume, is to the Vienna Opera, quickly followed by a trip to the Hotel Sacher, home of the Sacher torte, a delectable pastry. Soon, Welles enters into the debate about of espresso versus traditional coffee blends with a local patron.  Later, he returns to the kitchen of the Hotel Sacher and watches the making of the famous pastry itself, salivating all the while.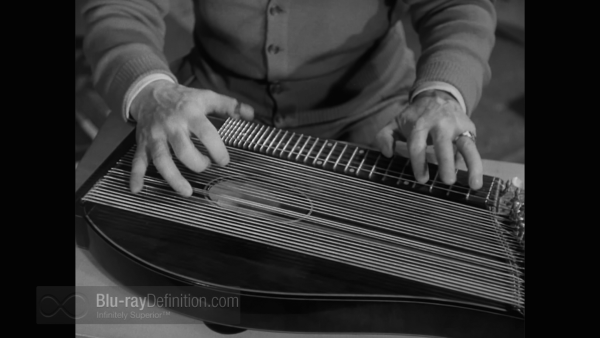 St.-Germain des Pres. Oddly enough, this episode gets the "zither" intro but we are now in Paris with noted international columnist Art Buchwald answering the phone as he types his latest press release on Orson Welles. Quickly we are transported to a swinging nightclub before order is restored and Welles takes his camera crew to the streets of Paris. Here we meet actress Isadora Duncan's octogenarian artist brother Raymond who designs unusual clothing. Later, playwright and filmmaker Jean Cocteau and actress Juliette Greco make cameo appearances. Finally, there is more nightclubbing before Welles and his crew take a well-deserved break.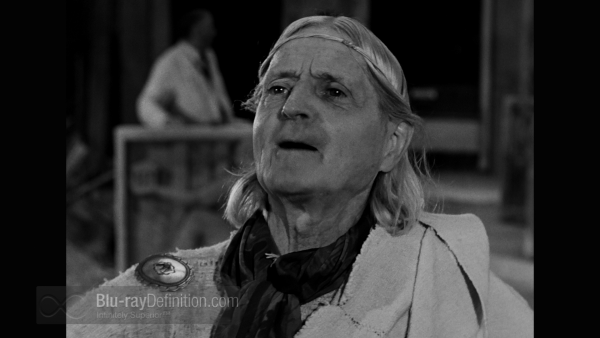 Chelsea Pensioners. Welles takes a side trip to a part of London where elderly widows are housed.  He and his camera crew interview the widows, "all true blue Tories," housed in dwellings that have been around since the 17th century.  As an aside, our narrator ruminates on the sadness of growing old and impoverished.  Next, Welles visits the Chelsea old soldiers' home where he talks to aging veterans and admires their distinctive uniforms.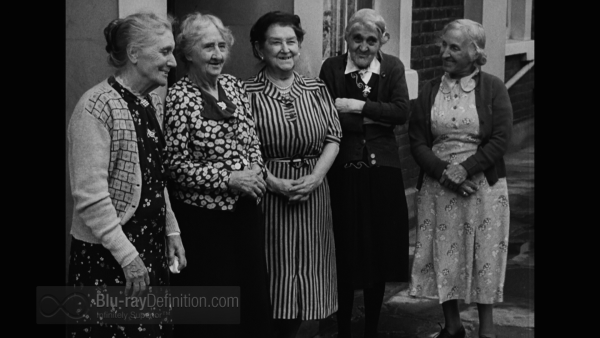 Madrid Bullfight (Corrida Madrid). The series concludes with a joint presentation that has English theater critic Kenneth Tynan and his writer wife, Elaine Dundy, discussing a bullfight day in Madrid. The theatricality of the actual corrida is well developed, including a review of the legendary matador Manolete's last bullfight.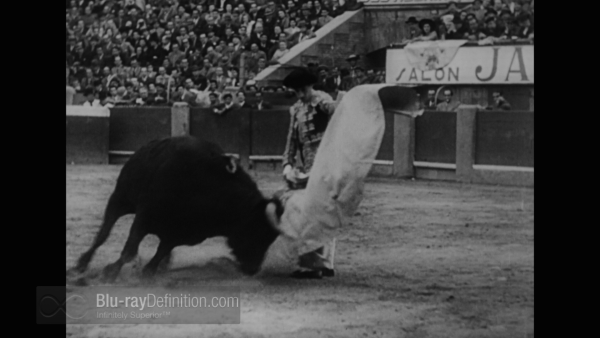 Video Quality
[Rating:3.5/5]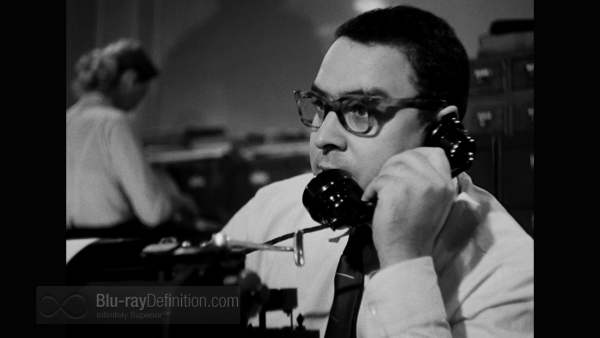 Considering that these are 60-year old films made for television, the remastering team has done a stellar job in retrieving the contrasts and details in this film. Outside of some blur and grain in the St.-Germain de Pres episode, the remaining chapters are crisp with excellent blacks.

Audio Quality
[Rating:2.5/5]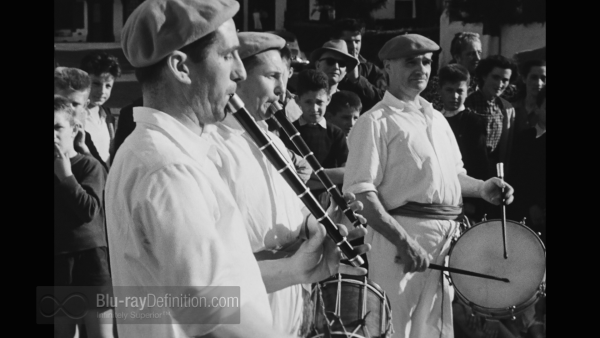 The LPCM mono soundtrack is matrixed for 2-channel listening. Unfortunately, the sound in the earlier episodes is quite strident and compressed.  Fortunately, Welles's voice is smoothly recorded and the dialogue is clear.

Supplemental Materials
[Rating:3/5]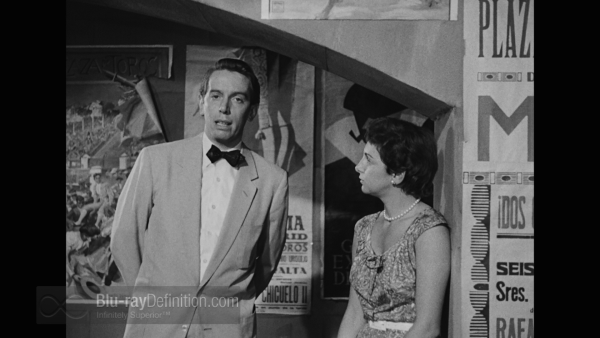 There is a major bonus that was not included in the original series, The Dominici Affair or The Tragedy of Lurs, directed by Christophe Cognet (English LPCM 48kHz/24-bit) (52:00). This extended feature covers a triple homicide that happened only three years before Welles's series was recorded. A program booklet with a nice essay by Peter Tonguette, a Welles's biographer, fills out the extras.

The Definitive Word
Overall:
 [Rating:3.5/5]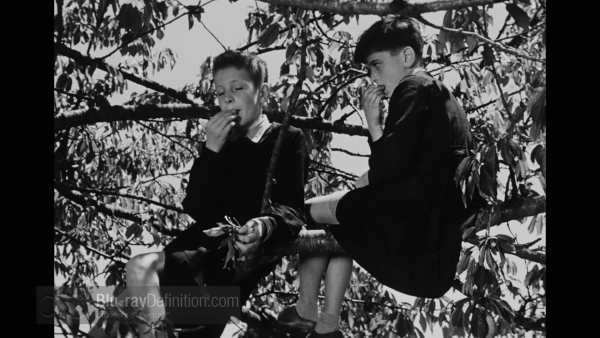 This collection provides provocative and often quirky "téléréalité" films that bore the obvious stamp of Welles's directorial hand. With the exception of the Madrid episode, Welles's narration and dialogues sound quite spontaneous (although most were scripted in advance). Today's audiences might see his approach as somewhat dated, but it is never less than interesting. Viewed as a time capsule of the 1950s this is wide-ranging cinema that covers a lot of territory, keeps its  viewers engaged and, like myself,  wishing that Orson Welles had made more of these "travelogues."
Additional Screen Captures