– –

The Film
[Rating:4.5/5]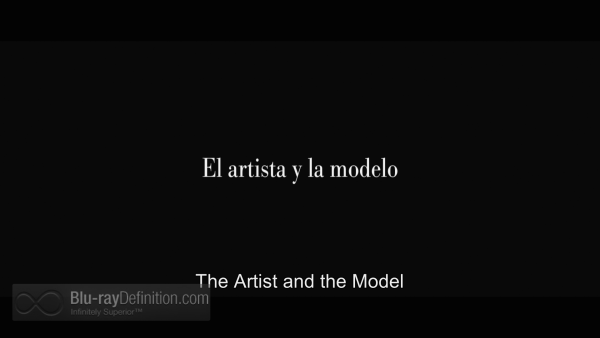 The Artist and the Model opens in southern France during the summer of 1943. While this region is far from the war front, France is still under German occupation. Aging sculptor Marc Gros (Jean Rochefort) approaches the end of his long life and successful artistic career. His wife, Lèa (Claudia Cardinale), once the model and inspiration for his art, picks up a young Spanish girl, Mercè, a Spanish Civil War refugee. The Gros family takes Mercè into their household and Marc decides that she will become the model who will inspire his last work. Mercè, with no experienced as an artist's model, develops a relationship with Marc. Marc, in turn, shares with her his lifelong knowledge of life and passion for art.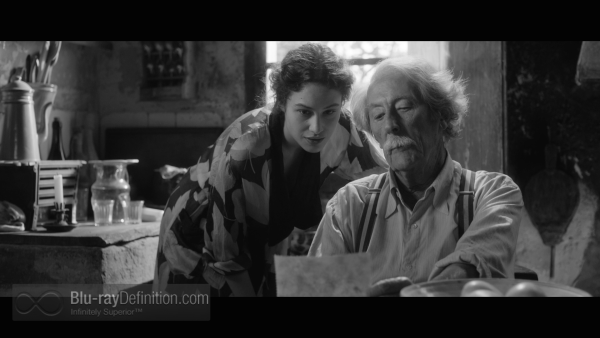 Shortly into this film, a parachute drop punctuated by machine gun fire, reminds us that World War II is still being waged. One evening, Mercè happens upon an injured French Resistance fighter, Pierre, (Martin Gamet), helps him bury a dead American soldier, and then gives him shelter in the Gros household. Marc shields Pierre when a German army officer Werner (Götz Otto) makes a social call. Werner, a musicologist, is writing Gros's biography but he is about to be transferred to the Eastern Front, and Gros, bidding him auf wiedersehn, knows that they will never meet again.  Eventually, we see the denouement of an unlikely yet intensifying liaison between model and artist, underscored by the differences between youth and age, innocence and experience.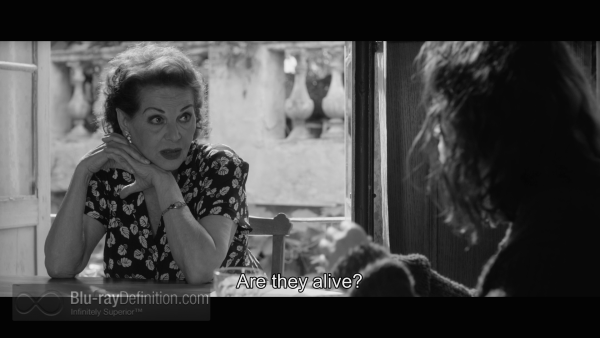 Spanish writer/director/producer Fernando Trueba, winner of the 1994 Academy Award for Best Foreign Language Film (La Belle Epoque), turns his inquisitive cameras on this ménage à trois. Dialogue, often limited, interrupts the long silences of the numerous modeling sessions. The Artist and the Model is a film of small but meaningful gestures and, while there is plenty of nudity, it is tastefully done and serves to advance the story.
Video Quality
[Rating:4.5/5]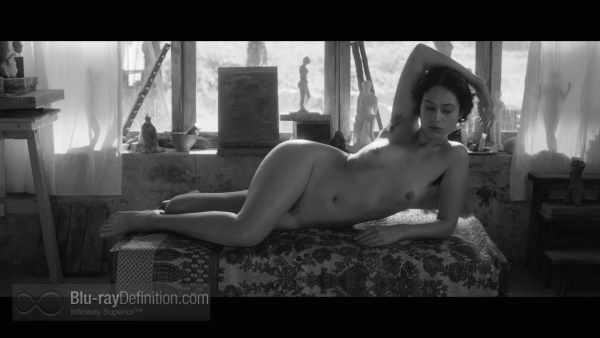 One tends to forget that bland-and-white films, particularly those shot as well as this one, can be even more evocative than their color counterparts. Daniel Vilar's cinematography draws us continually into this intimate tale of a very old man and a very young woman. Objects like the unfinished sculptures in Marc's atelier speak to us without the need for dialogue or subtitles. Contrasts and details are as good as I have seen. The full-face close-ups, essential to the emotional impact of this film, are simply sensational.
Audio Quality
[Rating:4/5]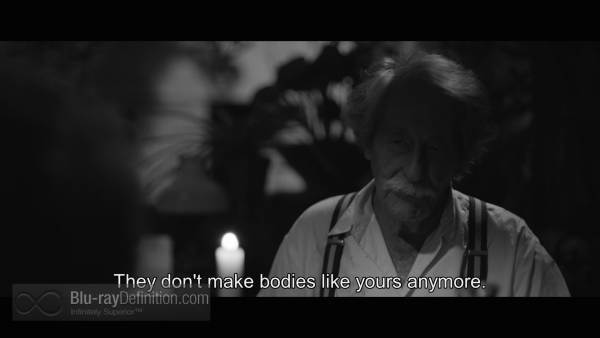 As for the soundtrack options, there is not much to choose between them. The DTS-HD Master Audio version may be a touch more spacious, but the lossy Dolby Digital alternative gives a very good account of itself. What music there is occurs mostly in the opening and closing credits, and consists of excerpts from Gustav Mahler's elegiac Ninth Symphony.
Supplemental Materials
[Rating:2/5]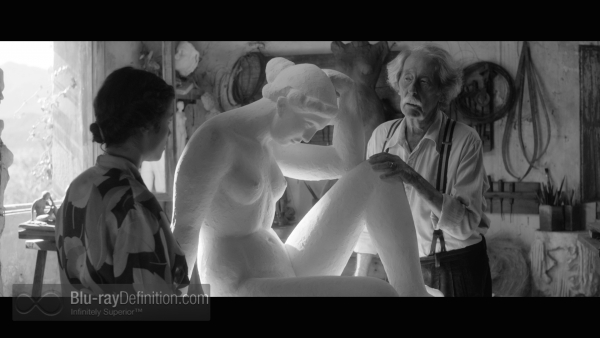 Besides a brief program booklet, there are the following extras:
Interview with Director Fernando Trueba and Graham Fuller, film critic (4:30) (English Dolby Stereo 48 kHz/16-bit)
Original French Trailer  (2:02) (French Dolby Stereo 48 kHz/16-bit).
Photo Gallery.
The Definitive Word
Overall:
[Rating:4.5/5]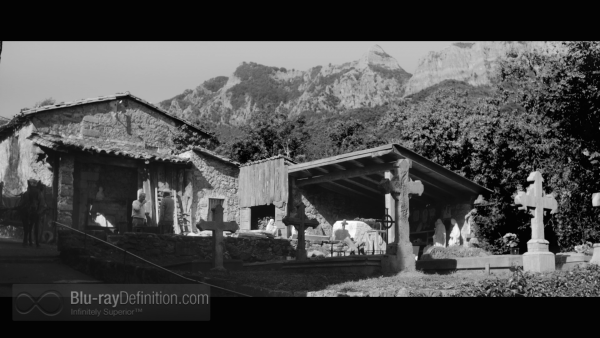 This is simply one gorgeous film, stirring up memories of  the final creative period of the great Pablo Picasso who, as an old man inspired by young women, proceeded to make some of his most memorable sculptures. Writer/director Trueba uses the screen to probe the essential qualities that define humanity and, by the same token, its vulnerability and awareness of mortality. With a superb cast, unerring direction, and top-drawer cinematography, The Artist and the Model received thirteen Goya Award nominations. This film will be one of the must-watch Blu-ray Discs of 2014.
 Additional Screen Captures
[amazon-product]B00GX7WTT4[/amazon-product]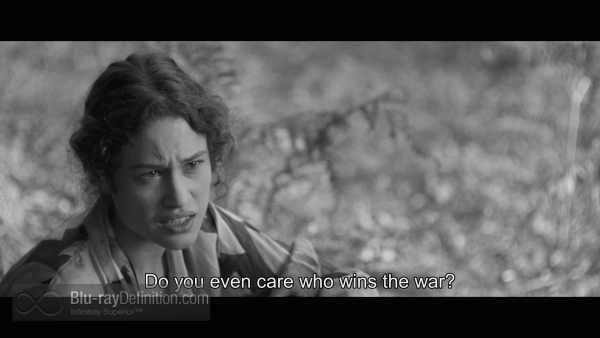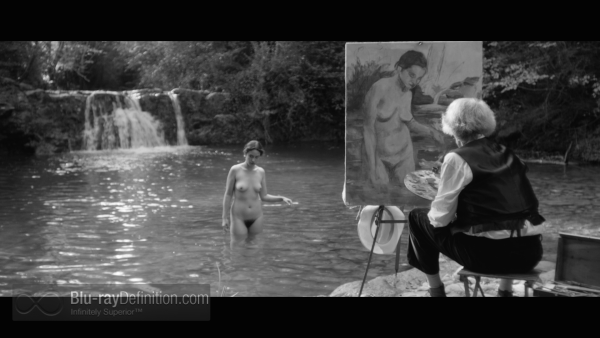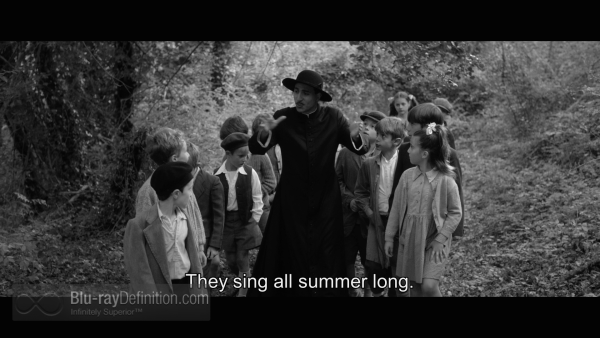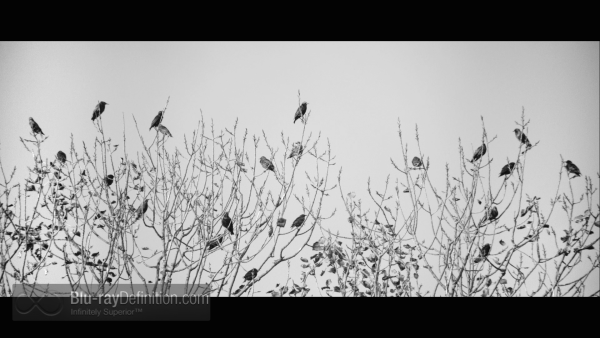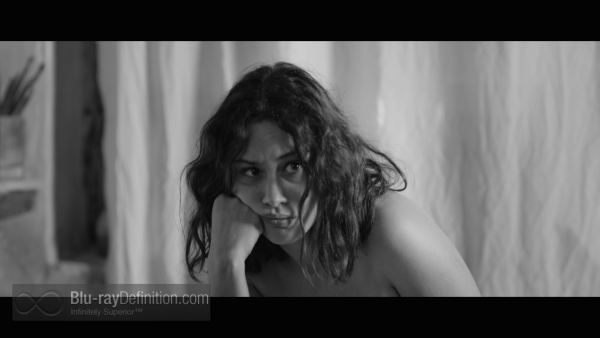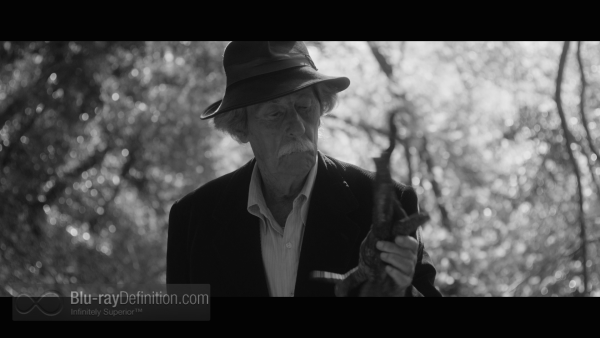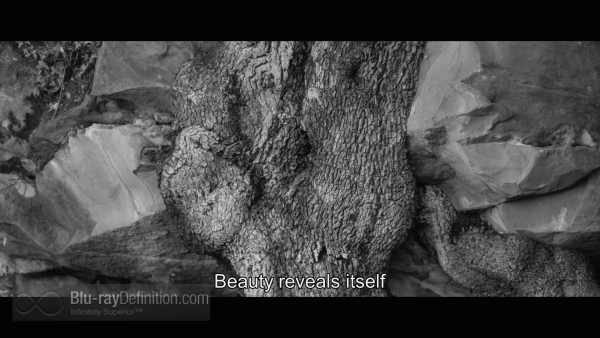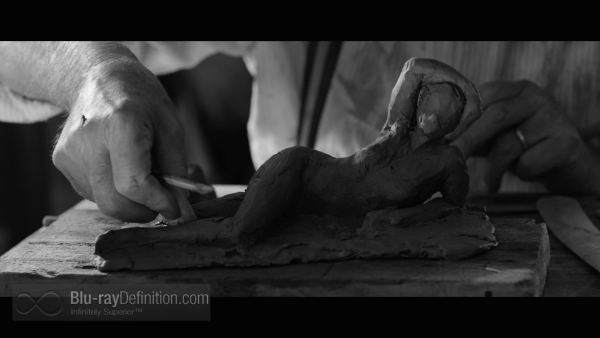 [amazon-product]B00GX7WTT4[/amazon-product]