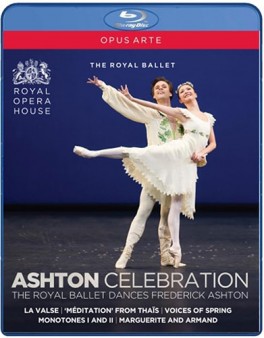 – –
The Performance
[Rating:4.5/5]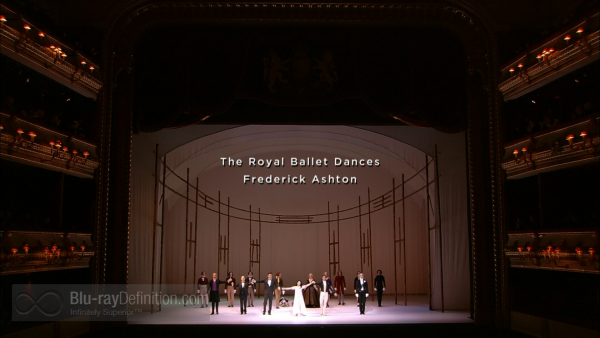 Sir Frederick Ashton (1904-1988) was unquestionably the greatest choreographer that Britain has ever produced. In this 2013 production, Ashton Celebration, that pays homage to the half-centenary of Ashton's debut with the Royal Ballet, we are treated to five of his miniature masterpieces:
La Valse (14:53): a fanciful treatment of Maurice Ravel's dance piece that recreates a night in Vienna, complete with formal attire and ceaseless yet elegant whirling around the floor.
"Meditation" from Thais  (7:36): Leanne Benjamin and Valeri Hristov show us the nearly ineffable beauty of this heart-felt violin solo from Jules Massenet's opera.
Voices of Spring (6:07): Johann Strauss II, a master of the Viennese waltz, provides the source for this pas de deuz, featuring Yuhui Chloe and Alexander Campbell.
Monotones I and II (21:47): Based on piano pieces by Eric Satie, this ballet is a hypnotic study in the nearly impossible physical ebb and flow of the human form by two trios of dancers, all similarly clad.
Marguerite and Armand (38:27): Led by principals Tamara Rojo and Sergei Polunin, this ballet crafts an ill-fated love story out of Franz Lizst's B Minor Piano Sonata, based on the familiar tale of La Dame aux Camellias.
Having seen several of the Ashton ballets and having spent six of my younger years in classical dance training, I can tell you not only how difficult this apparently simple choreography is to achieve but how well these marvelous dancers realize Sir Frederick's intentions. The Royal Ballet, one of the world's premier dance companies, scores another triumph in this Blu-ray release.
Video Quality
[Rating:4.5/5]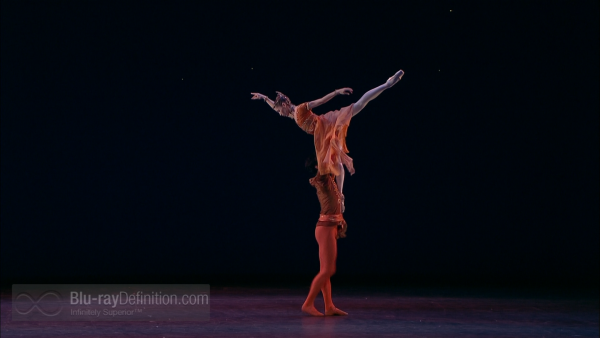 The videography involved in ballet performance requires absolute unison between the camera crew and the dancers to achieve its ultimate impact. The cameramen get this one absolutely right conveying both the physicality and emotion that these pieces possess. Stunning colors and lifelike detail abound.
Audio Quality
[Rating:4.5/5]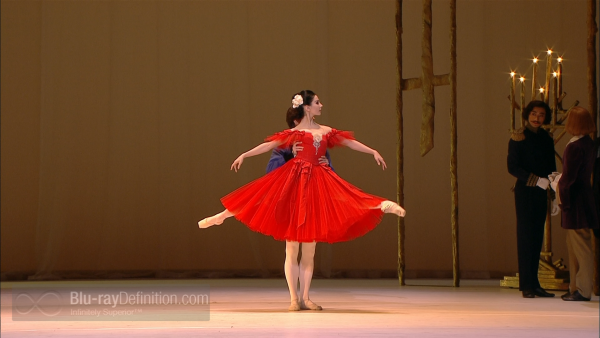 The DTS-HD Master Audio 5.1 soundtrack is brimming over with atmosphere and relatively little stage noise (often a distraction in live ballet). The two-channel version is also quite good if lacking some of the impact of the multichannel alternative.
Supplemental Materials
[Rating:2.5/5]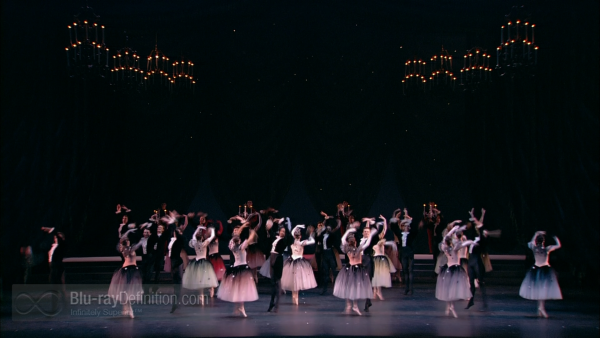 In addition to the brief program booklet that lists the principal dancers for each of the ballets, there are several featurettes that present nice introductions to the dances:
Introduction to Ashton's Choreography: 4:29 (English dts-HD MA 5.1 (48 kHz/24-bit). A series of brief personal remembrances of Frederick Asthon by past and present members of the Royal Ballet
Introduction to "Thais": (2:04). (English dts-HD MA 5.1 (48 kHz/24-bit). A short overview of this work by [rincipal dance Leanne Benjamin and the choreography crew.
Introduction to "Monotones I and II": (2:14). (English dts-HD MA 5.1 (48 kHz/24-bit). Dame Antoinette Sibley, Anthony Dowell and Lynn Wallis discuss this update of Ashton's treatment of these two pieces by Eric Satie.
Introduction to "Marguerite and Armand": (3:12). (English dts-HD MA 5.1 (48 kHz/24-bit). Interviews with principal dancers Tamara Rojo and Sergei Polulin who perform this elegant ballet.
The Frederick Ashton Foundation (1:32). (English dts-HD MA 5.1 (48 kHz/24-bit). A short introduction to this newly created organization dedicated to the preservation of his choreography and the discovery of new artists.
The Definitive Word
Overall:
[Rating:4.5/5]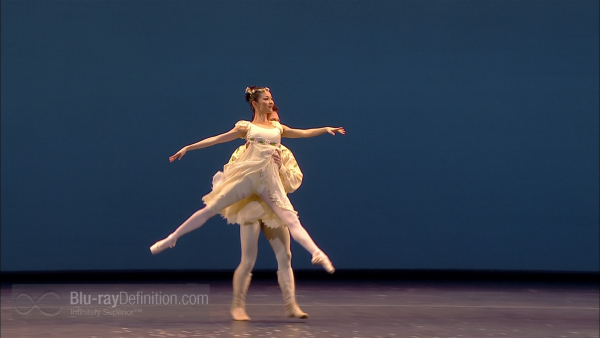 Ashton Celebration is one of the best ballet discs that I have seen in quite a while and will give viewers ample evidence of why Frederick Ashton was such a venerated master of the dance. The five ballets cover two decades of Ashton's career with the Royal Ballet and hold up marvelously well, several decades later. Old and new ballet lovers will simply have to go out and get this one while it is still available.
Additional Screen Captures
[amazon-product region="uk" tracking_id="bluraydefinit-21″]B00E1C4RUC[/amazon-product]
[amazon-product region="ca" tracking_id="bluraydefinit-20″]B00E1C4RUC[/amazon-product]
[amazon-product]B00E1C4RUC[/amazon-product]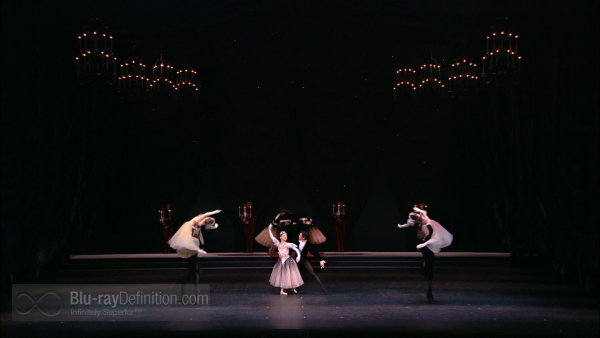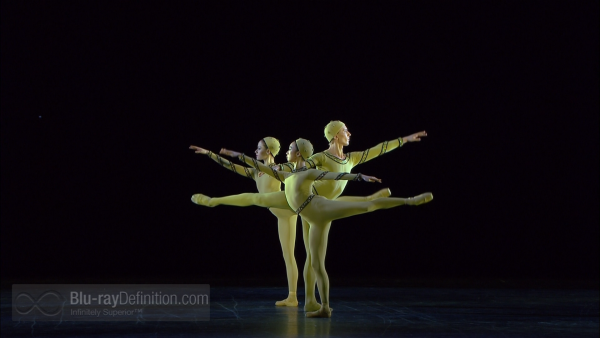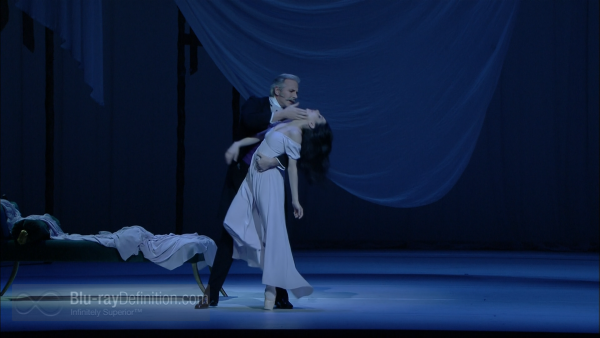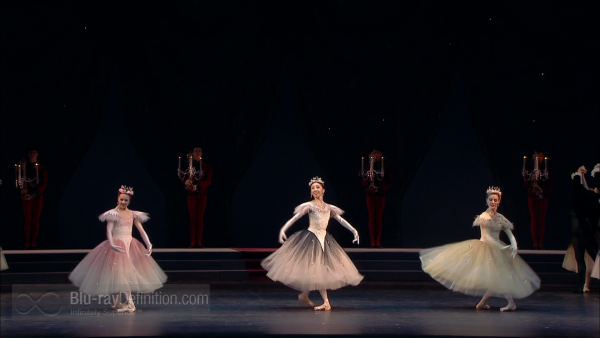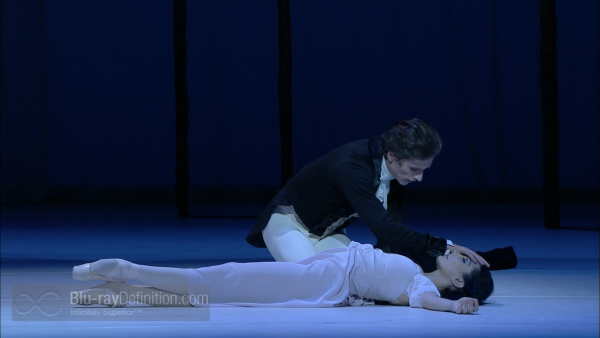 [amazon-product region="uk" tracking_id="bluraydefinit-21″]B00E1C4RUC[/amazon-product]
[amazon-product region="ca" tracking_id="bluraydefinit-20″]B00E1C4RUC[/amazon-product]
[amazon-product]B00E1C4RUC[/amazon-product]