– –
The Film
[Rating:3.5/5]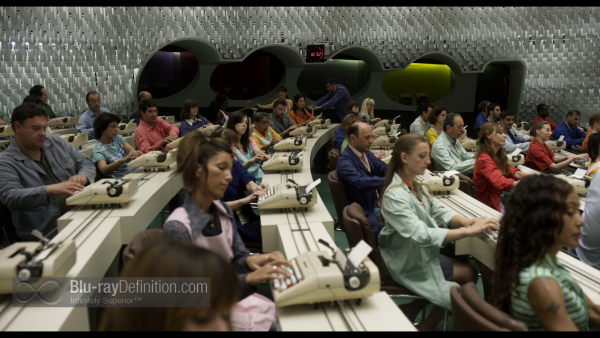 For his latest film, Mood Indigo, writer director Michel Gondry brings the same inventiveness that defined his effort in Eternal Sunshine of the Spotless Mind (2004). a surreal fantasy/romance/drama based on the novel by Boris Vian, the film resides in a world of its own, is visually stunning, yet sometimes a bit opaque and difficult to follow.
Colin (Romain Duris) is a single gentleman who shares a posh flat with his friend and accountant, the cooking-obsessed Nicolas (Omar Sy). When Nicolas invites Colin and their other friend Chick (Gad Elmaleh) (a man obsessed with a modern-day existentialist philosopher), Colin has the opportunity to meet Chloe (Audrey Tatou). The two hit it off and begin a whirlwind romance that leads to marriage within several months. Colin is in bliss, but it soon turns to anguish when Chloe is diagnosed with a rare illness caused by a water lily growing in her lungs. Collin is determined to keep her healthy by filling their home with the flowers she needs to keep her alive, but despite his best efforts, Chloe's health continues to decline.
To declare Mood Indigo strange would be an understatement. This is a world where rabbits dine on chromium carrots to produce strange medicinal substances, where a tiny man in a mouse suit is a house pet, the doorbell turns into an insect like creature that must be smashed every time it rings, and people's legs elongate when they dance to Duke Ellington.
Audrey Tatou is no stranger to these sorts of oddities; her breakthrough role came with the similarly peculiar and visually stunning and surreal Amélie (2001). She fits right in, in this off-kilter world and is, in fact, one of its most grounded figures. But even at its wildest, Amélie seemed a much more coherent film. Mood Indigo wants to revel in fantasy and near insanity (Colin's tie knot is nailed onto his neck before his wedding, for instance). This all sets up a strange and giddy world that seems very much at odds with the film's final act where things become very morose, even switching from the bright, vivid primary-colored world to bleak black and white and very solemn issues of death are dealt with, albeit in a weird way.
Video Quality
[Rating:5/5]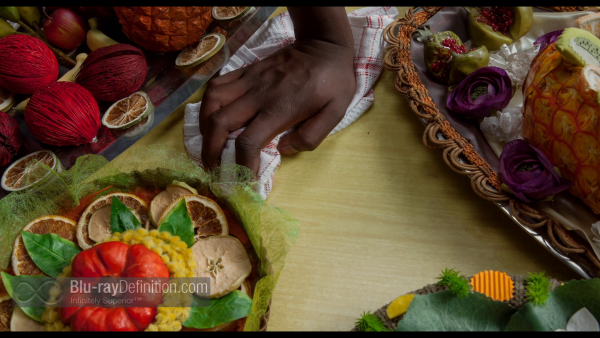 Shot in HD on the Red Epic, Mood Indigo nevertheless has a very film-like appearance, a fine layer of video noise notwithstanding. Colors are very vibrant, especially primaries, and the black and white sequences in the film's final act also look gorgeous with wonderful contrast. The film is provided on Blu-ray in an AVC/MPEG-4 1080p encodement.
Audio Quality
[Rating:3.5/5]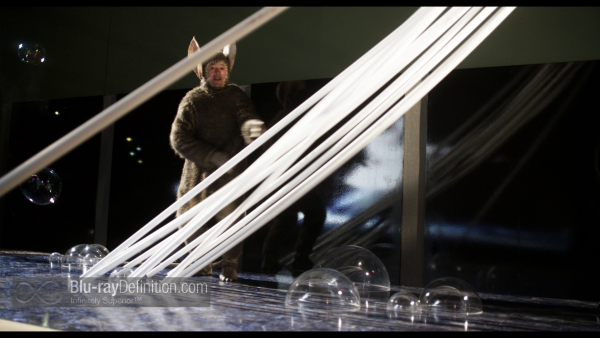 The French DTS-HD Master Audio 5.1 (48kHz/24-bit) is front-heavy and does not live up to the film's visual splendor at all. More could have been done to bulk up the surround channels with some solid effects and even more atmospherics, however the dialogue is clean and the jazzy soundtrack comes through with good dynamics and musicality.
Supplemental Materials
[Rating:3/5]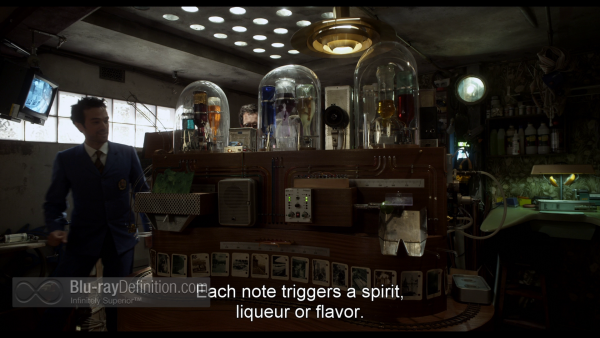 Digital Copy
Inside the Mind of Michel Gondry (1.78:1; 1080p/24; 00:09:35)
Set Creation (1.78:1; 1080p/24; 00:08:44)
Costumes (1.78:1; 1080p/24; 00:05:03)
About the Novel (00:05:59)
From the Film to the Book (1.78:1; 1080p/24; 00:22:08)
Behind Michel Gondry (1.78:1; 1080p/24; 00:40:15)
Animated Letter from Michel to Audrey (1.33:1; 1080p/24; 00:01:50)
Deleted Scenes (1.85:1; 1080p/24; 00:08:07):

Bookstore
Music
Mouse Movie
Rain
Limo

Theatrical Trailer (2.35:1; 1080p/24; 00:01:55)
The Definitive Word
Overall:
[Rating:4/5]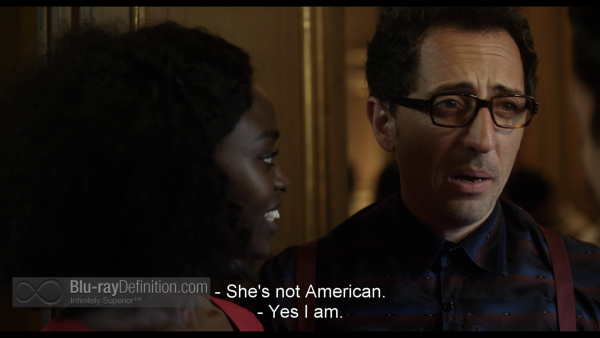 If you can handle the hyperactive energy, the very strange universe that the film exists in, and the sudden shift in mood, then Mood Indigo has so mush to offer. The acting from the entire cast is spot on, especially from Tatou and Duris, and the visuals that are created are like some new twisted pop art. It's a beautiful film to behold.
Additional Screen Captures
[amazon-product]B00MQVSE22[/amazon-product]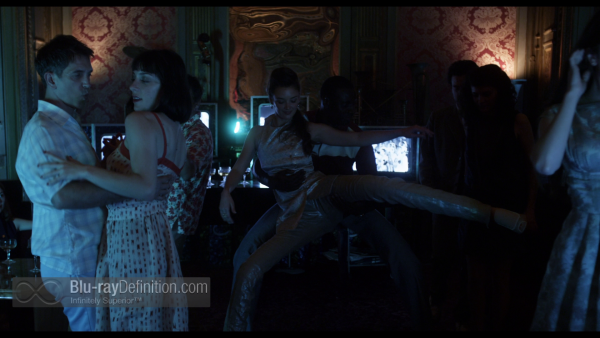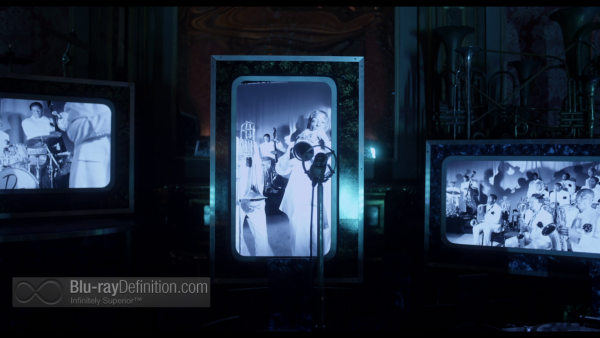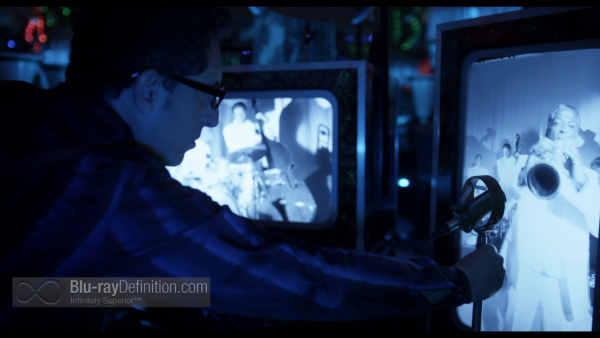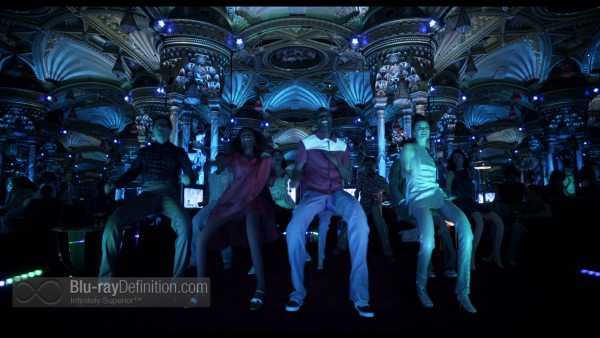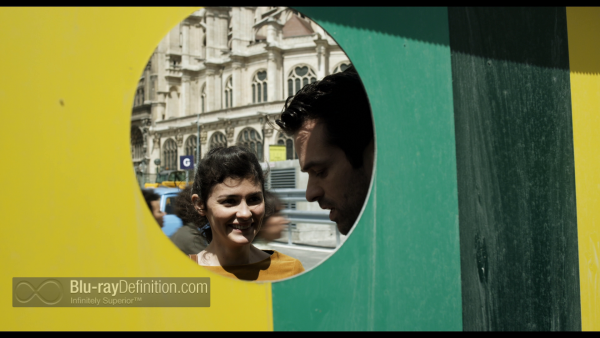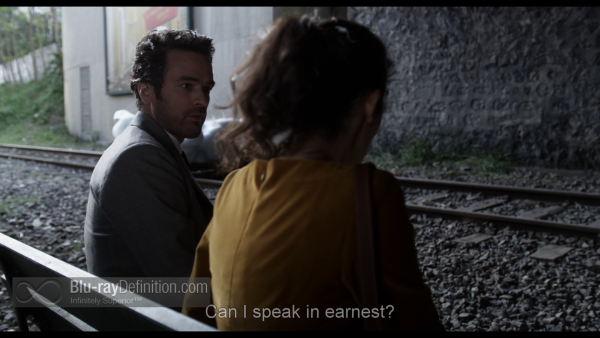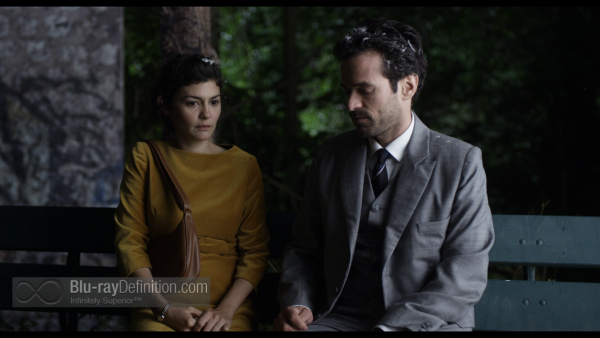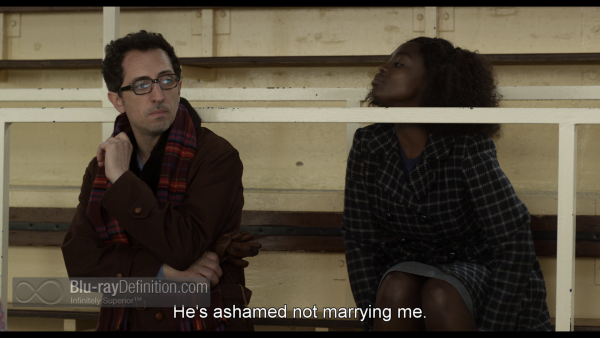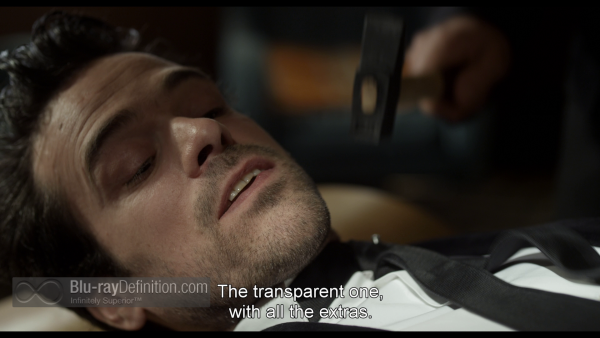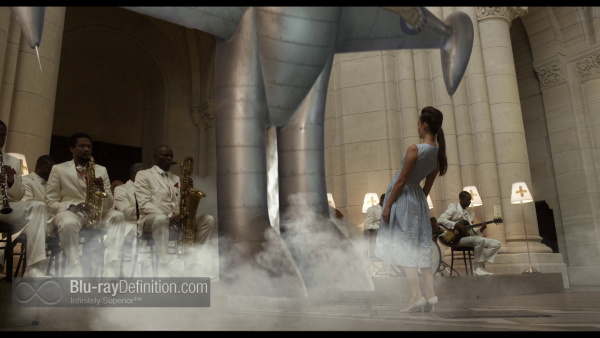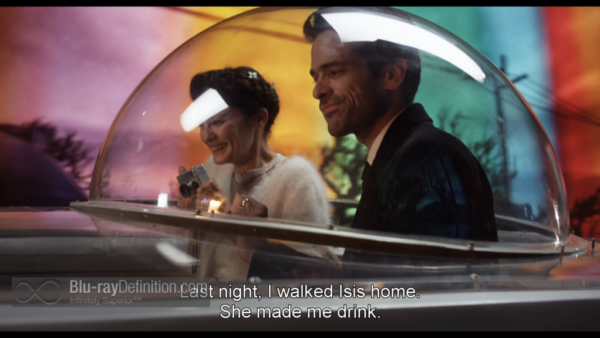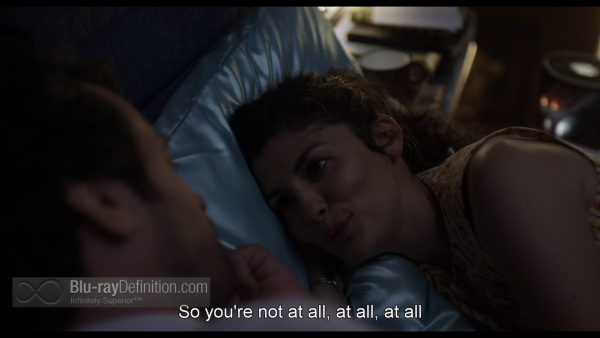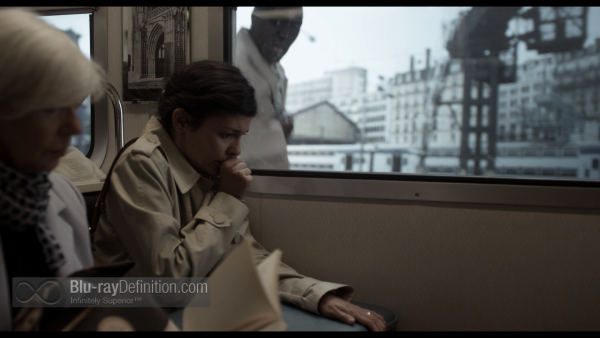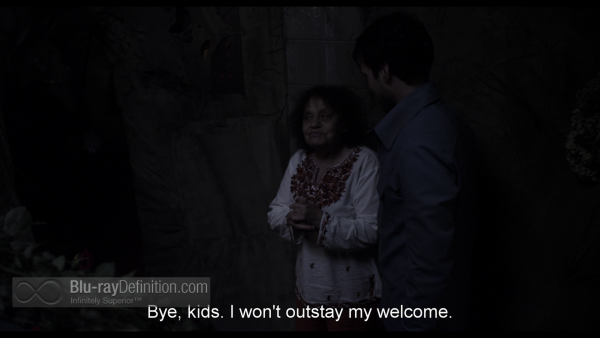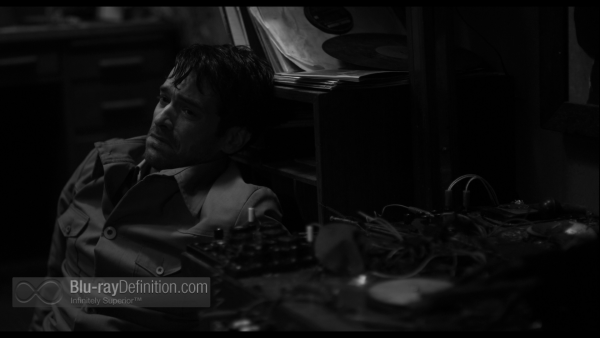 [amazon-product]B00MQVSE22[/amazon-product]