–
(The below TheaterByte screen captures were taken directly from the Blu-ray Disc and losslessly compressed in the PNG format. There should be no loss of picture quality with this format. All screen captures should be regarded only as an approximation of the full capabilities of the Blu-ray format.)
The Film
[Rating:4.5/5]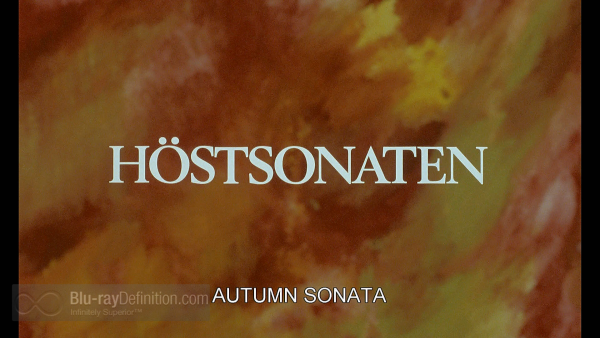 A film by legendary Swedish film director Ingmar Bergman, Autumn Sonata explores the inner workings of family life through the eyes of those involved.  As the film unfolds, director Bergman focuses a powerful lens on the members of this family beset with unresolved issues. Pastor Viktor (Halvar Bjork) and his wife Eva (Liv Ullman) receive an unexpected visit from Eva's mother, Charlotte (Ingrid Bergmann) whose long time lover has recently died.  We find out that there is a been a great temporal, spiritual and physical distance between mother and daughter. Charlotte is a world renowned pianist while Eva, also a student of the piano, never realized her potential. Charlotte is surprised to find that her disabled daughter, Helena (Lena Nyman) has been moved from an institution to live with Viktor and Eva. Clouding matters is the drowning death of Victor and Eva's son, Erik. Eva has never reached closure on this tragedy, and imagines, at times, that Erik is still with them.  The inner drama of of a dysfunctional mother-daughter relationship culminates in an early morning confrontation that is simply riveting.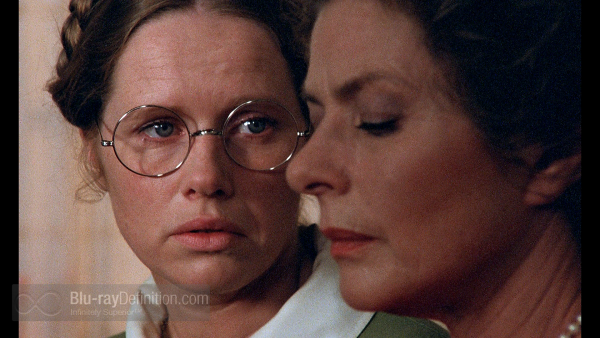 To  get a sense of how Ingmar Bergman uses Sven Nyquist's cinematography to look deeply into his characters, take a look at Chapter Six in which Charlotte is instructing Eva on how to play the Chopin Piano Sonata No. 2 (the inspiration for the film's title). There is a brilliant extended visual sequence that captures Eva literally fixated on Charlotte's face while the latter is playing the sonata.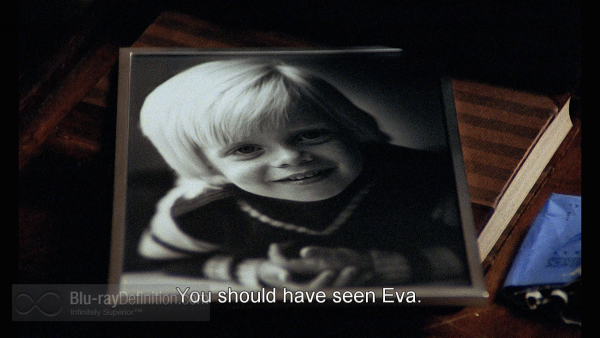 Autumn Sonata falls into the middle period of director/writer Bergman's illustrious career. By this point, he had not only found his unique voice but had honed it to a fine point. While Autumn Sonata is a dialogue-driven film with relatively little action, the intensity of the dialogue and the expressiveness of actresses Bergman and Ullman keep us completely involved to the end.
Video Quality
[Rating:3.5/5]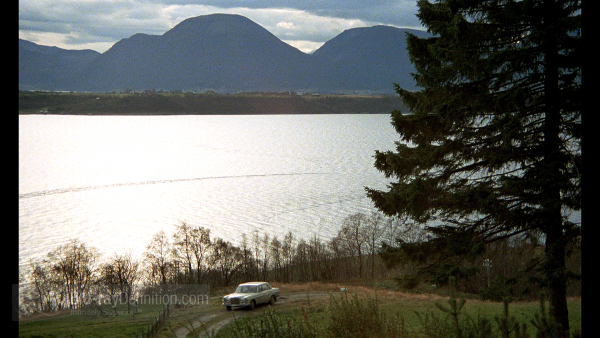 This Blu-ray Disc features a 2K digital transfer, with software-cleansed and debrided images from the 35 year-old negative. While there is intermittent grain and some softening of more distant shots, the close-ups (and there are plenty of these) look smart and crisp. It was a bold decision to show two very attractive women often with minimal make-up but this visual ploy is used to good effect to underscore their intrinsic vulnerability.
Audio Quality
[Rating:3/5]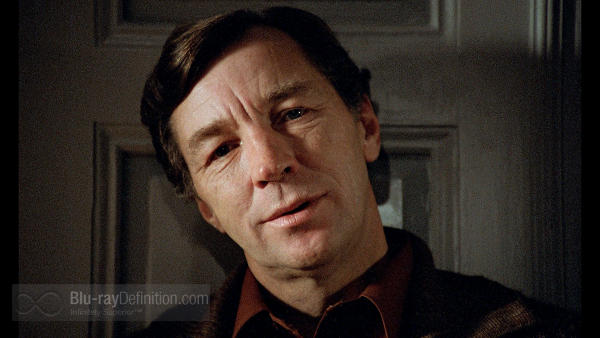 The 35 mm magnetic soundtrack has been remastered at 24-bit word length. The resulting LPCM mono version is quite clear with little evidence of compression or distortion.  Surprising for a film with a musical motif, with the exception of some excerpts from the Chopin sonata and a Bach Suite for Cello, there is virtually no music in the soundtrack.
Supplemental Materials
[Rating:4/5]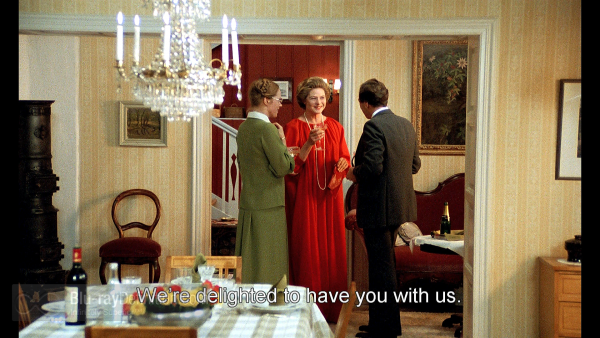 There is a booklet with an informative essay on Bergmann and this film by critic Farran Smith Nehme.  The English Dolby Digital track has audio commentary by film scholar Peter Cowrie. There is an English-dubbed track and new English subtitle translation. Several short films are included:
Introduction by Director Bergmann: (7:52) (Swedish Dolby Digital Mono 48 kHz/24b). This 2003 interview provides an anecdote about Ingrid Bergman's efforts to get the director to make this film.
The Making of "Autumn Sonata": (206:33)  This is an extremely intensive documentary covering all aspects of this film and allowing viewers to witness the director's creative process. (Swedish Dolby Digital Mono 48 kHz/24b)
Liv Ullmann on Autumn Sonata: (18:54) (Swedish Dolby Digital Mono 48 kHz/24b)
Ingrid Bergman at the National Film Theater in London: (39:24): a dialogue between actress Bergman and film critic John Russell Taylor. (English Dolby Digital Mono 48 kHz/24b)
Trailer
The Definitive Word
Overall:
[Rating:4/5]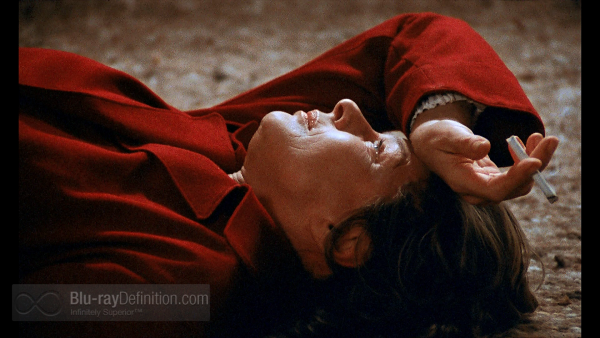 Visually and vocally intense family dramas can be disturbing films for many filmgoers. In the case of Autumn Sonata, we get a brilliant, probing, and analytic study of how a mother and daughter open up their emotional closets to each other and, in the end, gain an understanding, if not a reconciliation, of their longstanding issues.  Written and directed as only Ingmar Bergman could do, this is a must watch for viewers intent on experiencing a genius at work.
Additional Screen Captures

[amazon-product]B00DHN8G08[/amazon-product]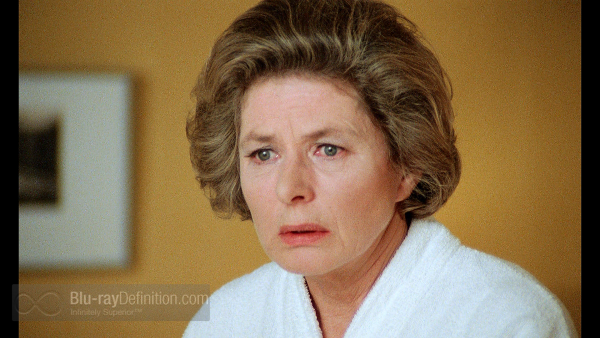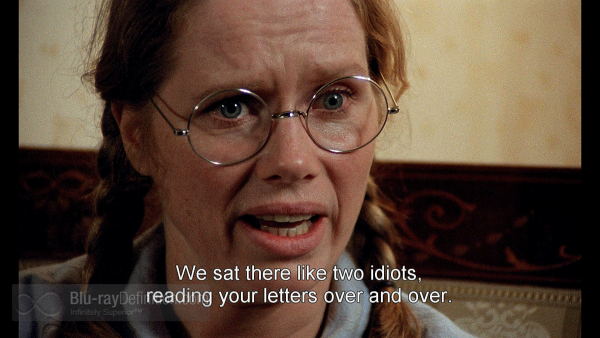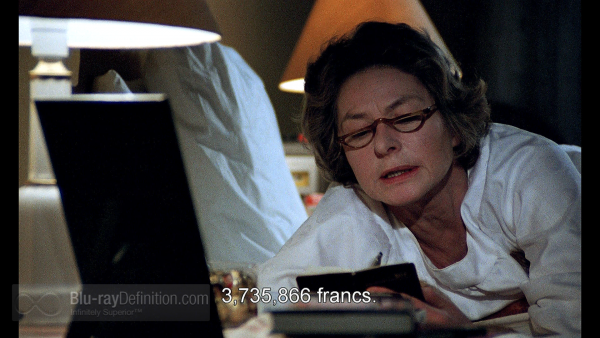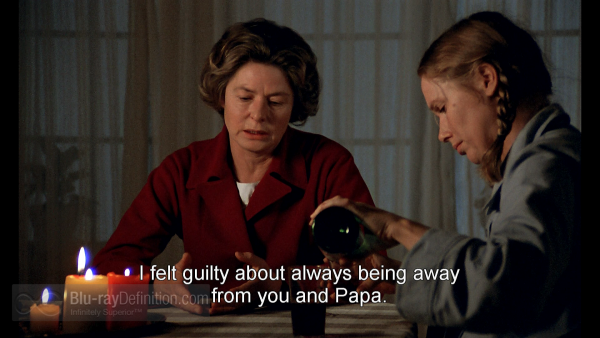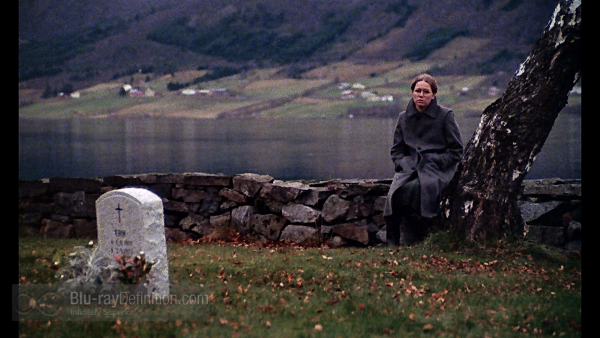 [amazon-product]B00DHN8G08[/amazon-product]