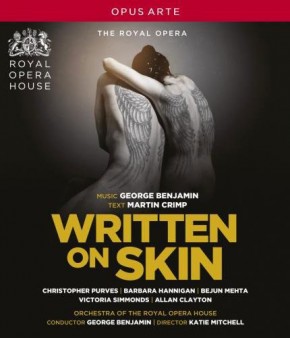 – –

The Performance

[Rating:4/5]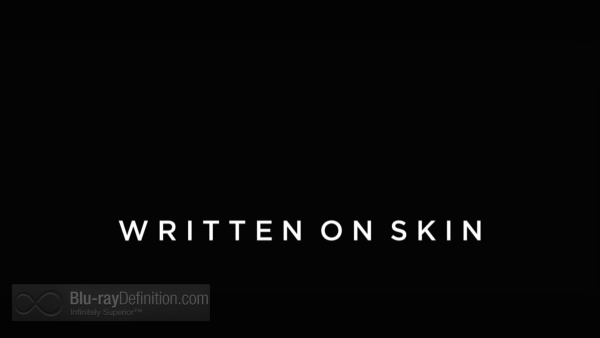 A contemporary English composer/conductor/educator, George Benjamin has had a very distinguished classical music career. Written on Skin, his latest opera, takes its title from the ancient process of putting colored inks on vellum (parchment derived from dessicated calfskin). This 2012 work, written for the Aix-en-Provence musical festival (the story's historical location) is a small scale domestic drama set in medieval France. The Protector or lord of the manor (Christopher Purves) has commissioned his biography to be set down in an illuminated manuscript, as customary for the times. The writer will be a young novice, named only the Boy (Bejun Mehta) who moves in with the Protector and his wife Agnes (Barbara Hannigan). We find out, in bits and pieces, that the Protector is a rather harsh, often brutal, and domineering husband.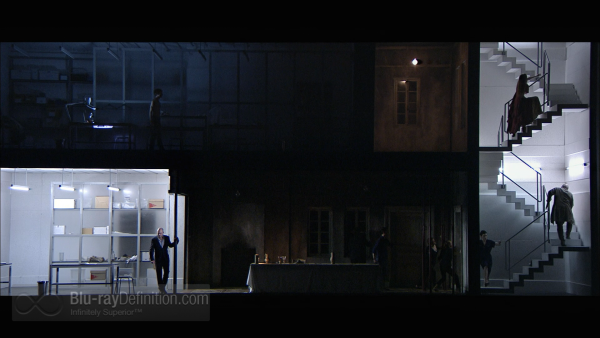 Based on a tale of the troubadour, Guillaume de Cabestanh (also related in Boccacio's Decameron), this is the ultimate love triangle gone terribly wrong. As the Boy begins to work on his book, Agnes, becomes infatuated with him. Agnes's sister Marie (Victoria Simmonds), and her husband, John (Allan Clayton), begin to feed on the suspicions that all is not well with the Protector's marriage. As the Boy and Agnes fall deeply in love, theirs will not be a happily-ever-after tale. She sums up her feelings when seeing the Boy's written images: "Love is not a picture. Love is an act." In spite of the Boy's attempt to deflect Agnes's affections, matters escalate and Agnes seems to want their affair to go public: "push our love into that man's eyes like a hot needle." The Protector uncovers his wife's infidelity and decides that he will kill Agnes but not before he serves her a final meal that consists of the heart of the Boy that he has just murdered. Rather than let her husband execute her, Agnes jumps to her death.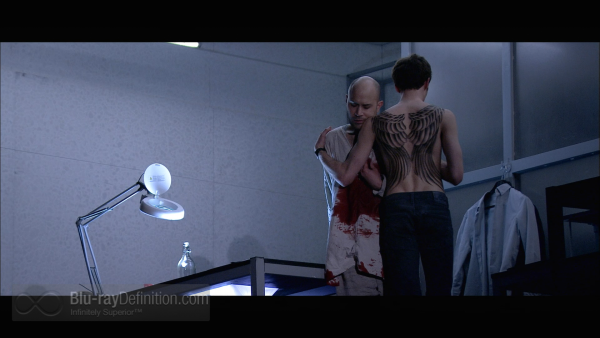 As part of the stage business, Written on Skin, moves between a modern wardrobe room with"angels" assisting the singers with costume changes and providing commentary and warnings. The multi-level sets underscore the contrast between past and present, and, in return, makes this a timeless rather than time-bound opera.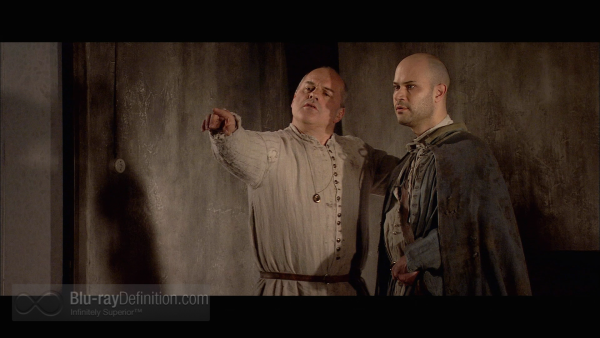 The synergy between composer Benjamin, librettist Martin Crimp, maestro Antonio Pappano who leads the Covent Garden musical forces, and the relatively compact cast, creates a stunning stage picture.  The modern musical idiom falls relatively easy on the ear, although there are no memorable melodies in the score. Casting the Boy as a countertenor is an interesting touch, recalling Benjamin's predecessor, Benjamin Britten, and, his contemporary colleague, Thomas Ades. Another interesting touch is the use of a glass harmonica, an ancient instrument, that has seen limited performance opportunity since the 19th century. Its eery, nearly extraterrestrial, timbre provides an effective offset to the dramaturgy.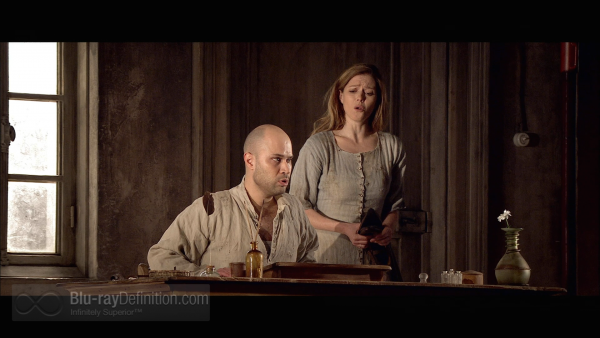 From all vantage points, the Benjamin/Crimp portrayal of this tragic ménage à trois is well conveyed by Katie Mitchell's stage direction, Vicki Mortimer's designs, and Margaret William's film production. The contributions of the principals are superb and create a moving and deeply penetrating production that will stay with viewers long after the curtains have dropped.
Video Quality
[Rating:4/5]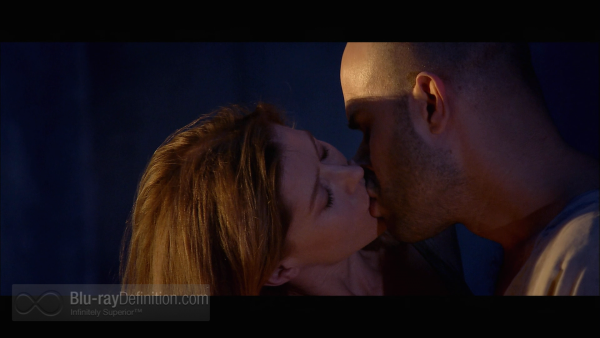 In spite of being filmed, the images are crisp and clear throughout with surprisingly little motion artifact. Staging being 21st century minimalist is reasonably effective. The cinematographers convey effectively the intimacy and occasional brutality on stage with excellent visual angles and camera movement.
Audio Quality
[Rating:3.5/5]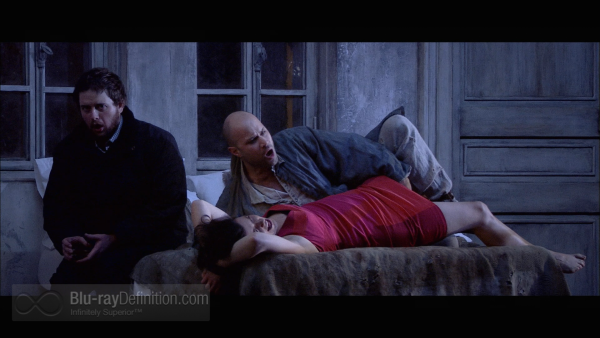 The vocal perspective is a bit distant relative to the orchestra.While this opera is sung in English, I found that, on many occasions, subtitles were needed to understand the libretto. I found this to be unusual for Royal Opera House productions as nearly all of those that I have previously reviewed feature outstanding voice reproduction. The surround soundtrack has a bit more atmosphere and depth than the two-channel version.
Supplemental Materials
[Rating:2/5]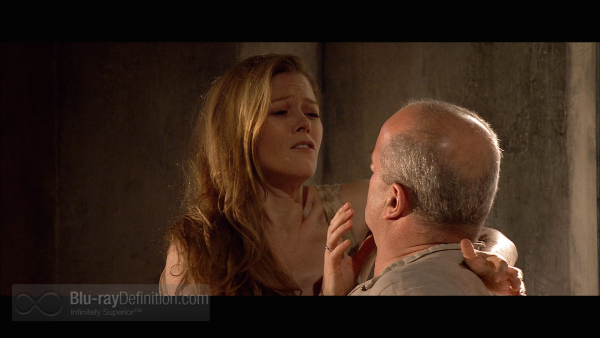 There are two very brief interviews, each lasting a few minutes, (English LPCM stereo, 48kHz/16-bit) with cast, conductor, and composer, as well as a cast gallery. The program booklet provides a synopsis and decent background essay on the opera.
The Definitive Word
Overall:
[Rating:3.5/5]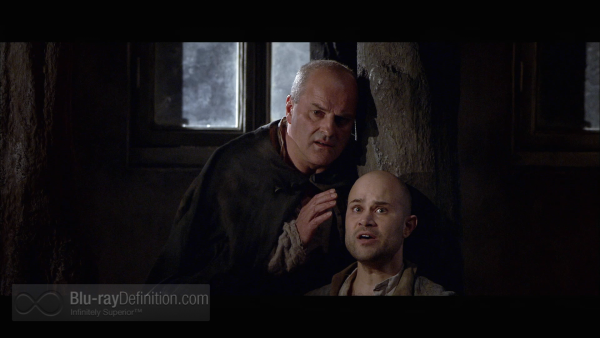 Written on Skin deals with the powerful human themes of infidelity, brutality, and revenge (in this case a dish served piping hot). This 2013 Covent Garden production gives us as a good a production of this work as we are likely to get. Opera traditionalists will need to come to Written on Skin with open minds since it is not the tune fest that many of them would prefer. From my perspective, it demonstrates that new operas, given the dedication of those involved in their creation and performance, can continue to succeed in the current millennium.
Additional Screen Captures
[amazon-product region="ca" tracking_id="bluraydefinit-20″]B00GJ6KCSO[/amazon-product]
[amazon-product region="uk" tracking_id="bluraydefinit-21″]B00GJ6KCSO[/amazon-product]
[amazon-product]B00GJ6KCSO[/amazon-product]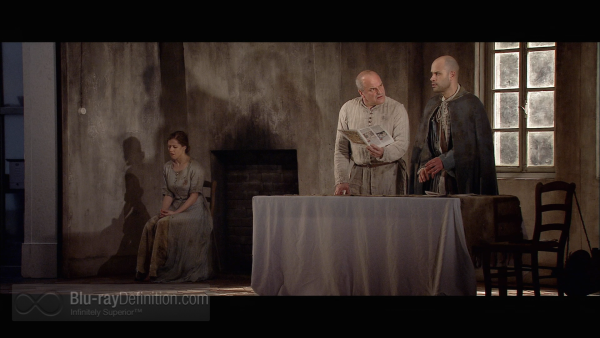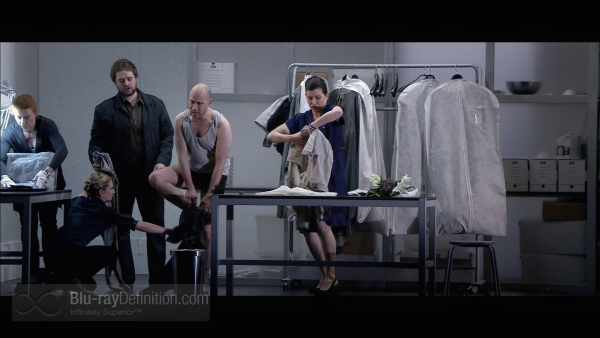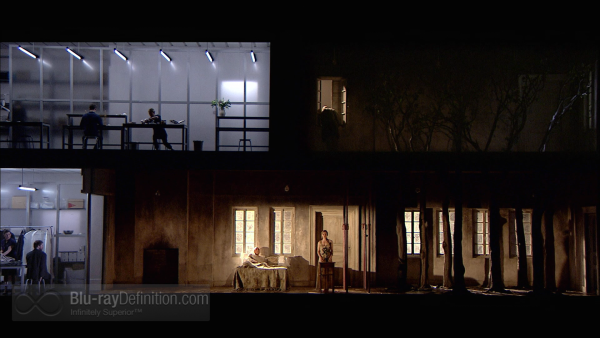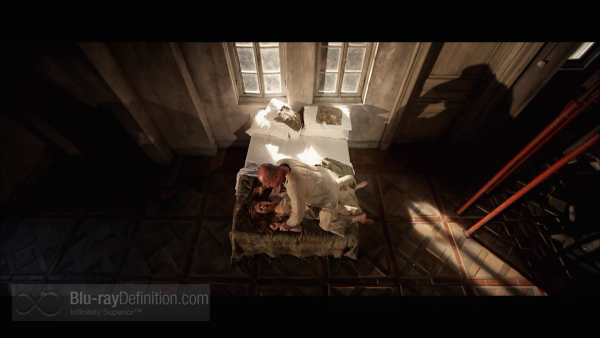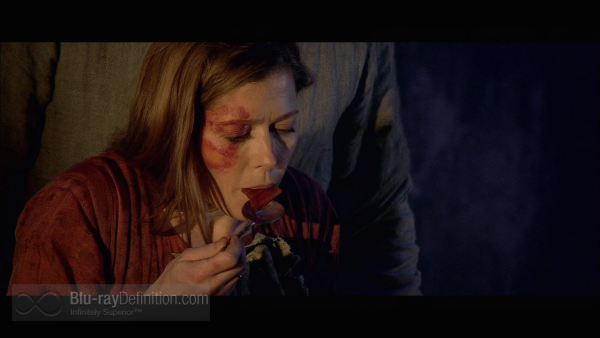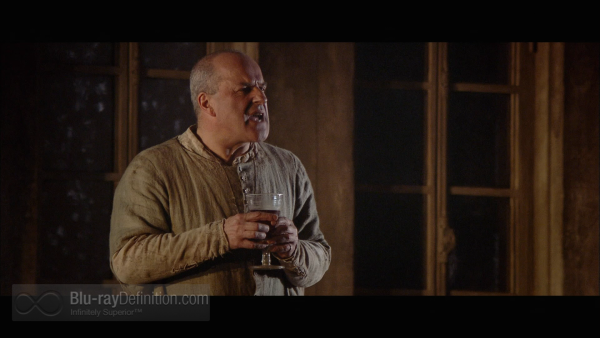 [amazon-product region="ca" tracking_id="bluraydefinit-20″]B00GJ6KCSO[/amazon-product]
[amazon-product region="uk" tracking_id="bluraydefinit-21″]B00GJ6KCSO[/amazon-product]
[amazon-product]B00GJ6KCSO[/amazon-product]