– –
The Film
[Rating:4.5/5]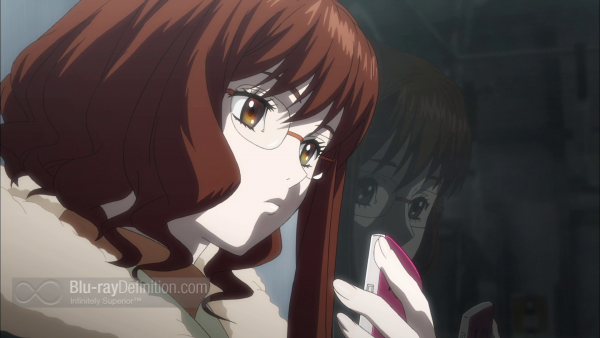 Production I.G and CLAMP return with Blood-C: The Last Dark, this horror-action feature film to continue the story of Kisaragi Saya, which took such a controversial turn in Blood-C, especially with the wild ending. The badass Saya is back, and after saving high school girl Mana on the subway, she joins Mana in SIRRUT, an underground group working against the government's Youth Protection Act. Funded by Mogari Kuroto, who wants to use the half-human/half-beast Saya to help take down his rival Fumito. Saya, who has been searching for Fumito to seek out her own revenge, agrees. Little does she know, however, that she may be being manipulated to serve an even more nefarious purpose.
Production I.G.'s beautiful artwork is consistent through The Last Dark, colorful, magnificently horrific, and nearly surreal. In many instances it is almost reminiscent of Redline in the bold use of colors and its character designs. The film also finally answers many of the questions we've had about Saya, particularly after Blood-C, and about the creatures she must constantly do battle against. While the story in The Last Dark finds her making a real human connection with Mana, a girl searching for her missing father, it also keeps her somewhat aloof, distant, and dangerous.
As an ending to the Blood saga, Blood-C: The Last Dark may not be perfect, but it is a fitting conclusion that is visually stimulating and also strikes the right tone for the Blood franchise.
Video Quality
[Rating:4.5/5]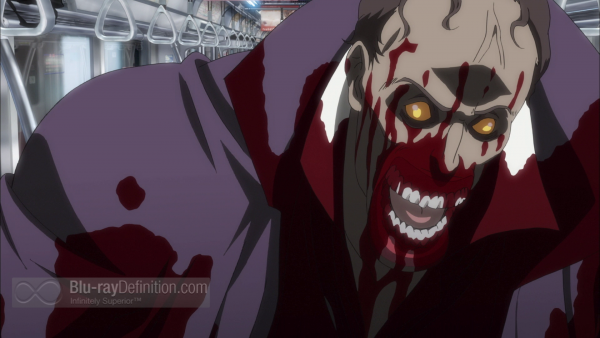 The digital animation for Blood-C: The Last Dark come in an AVC/MPEG-4 1080p encodement on Blu-ray that looks really good. Colors are rich, the image is mostly clean and free from anomalies, apart from just a little bit of noise and slight banding in a few spots. The line art is crisply delineated as well.
Audio Quality
[Rating:4/5]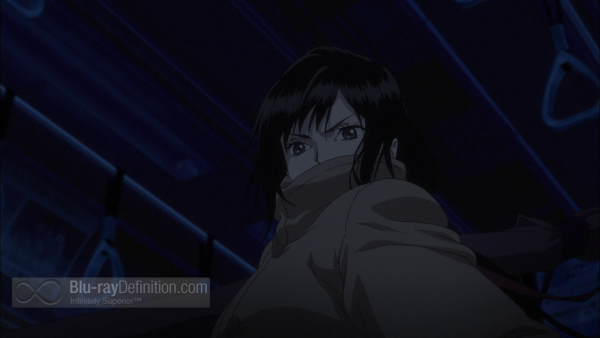 Japanese and English Dolby TrueHD 5.1 (48kHz/24-bit) audio tracks are included. They both have engulfing and atmospheric mixes, but audio levels are low, the sound has to be cranked up a bit and dynamic range is somewhat narrow. Apart from that, it is enjoyable and has some punchy low end and clear dialogue. As usual, the Japanese voice cast is superior to the English.
Supplemental Materials
[Rating:2.5/5]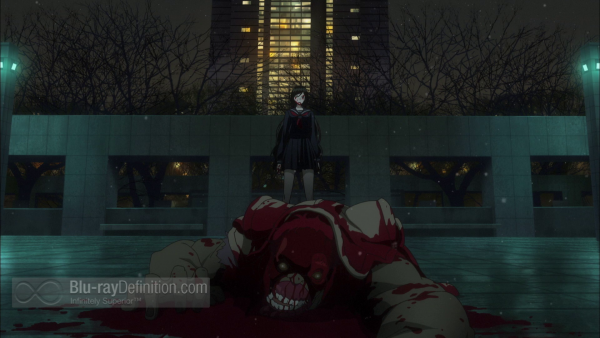 The feature length commentary and NoNeNoNe theater, which offers a summation of the story surrounding Saya up to the present, are welcome inclusions.
The supplements:
U.S. Actor & Staff Commentary
NoNeNoNe Theater Parts 1-6 (1.78:1; 1080p/24; 00:11:51)
Promotional Videos (1.78:1; 1080p/24; 00:04:16)
Original Teaser (1.78:1; 1080p/24; 00:00:34)
Original Trailer 1.78:1; 1080p/24; 00:00:37)
U.S. Trailer (1.78:1; 1080p/24; 00:01:12)
FUNimation Trailers
The Definitive Word
Overall:
[Rating:4/5]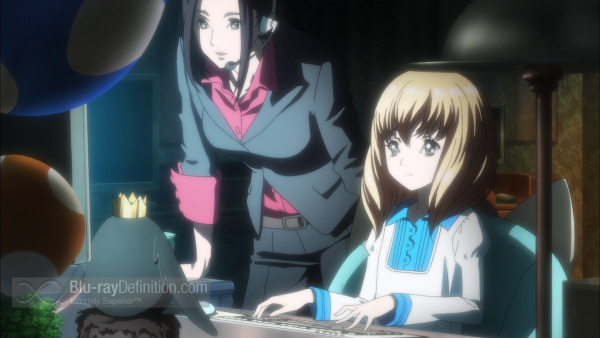 An overwhelmingly beautiful visualization of the final story arch for Blood that ties up some loose ends and makes Saya both cold-blooded and appealing, Blood-C: The Last Dark is a magnificent and visceral horror-action anime feature. The Blu-ray from FUNimation presents the artwork with a wonderfully rich clarity and the audio is engulfing.
Additional Screen Captures
[amazon-product]B00E00G9AQ[/amazon-product]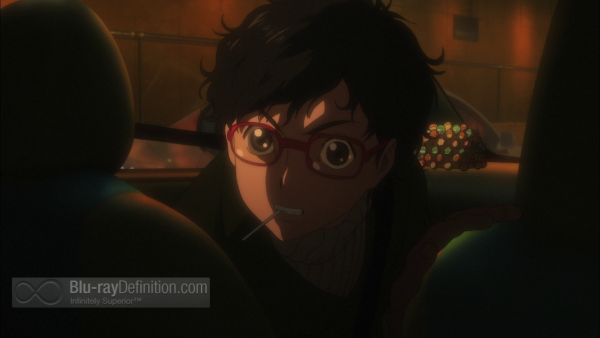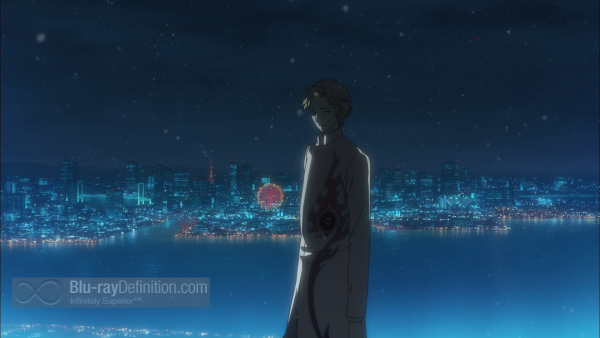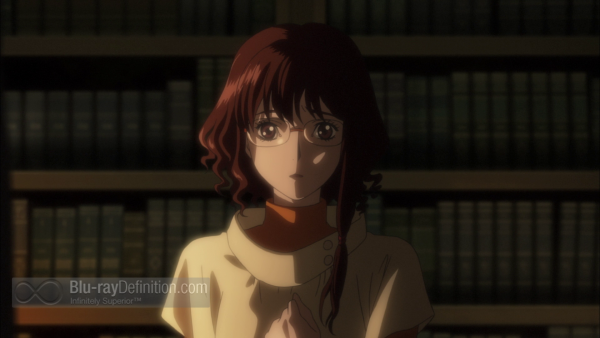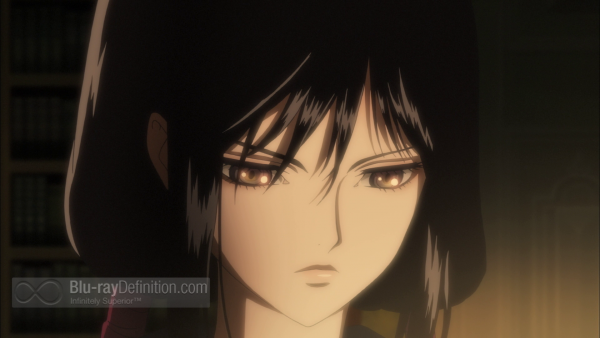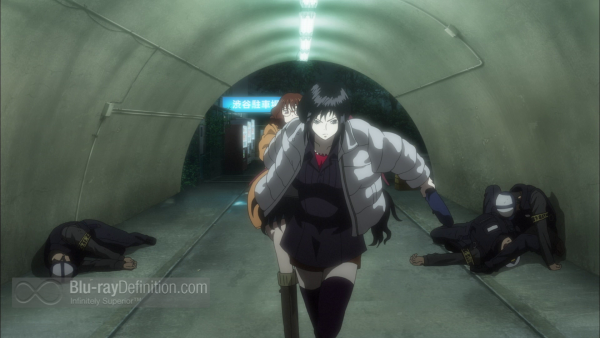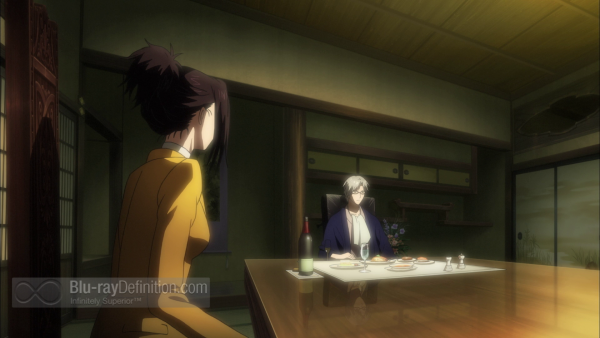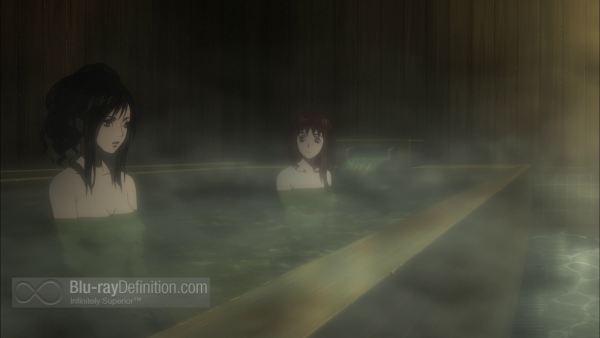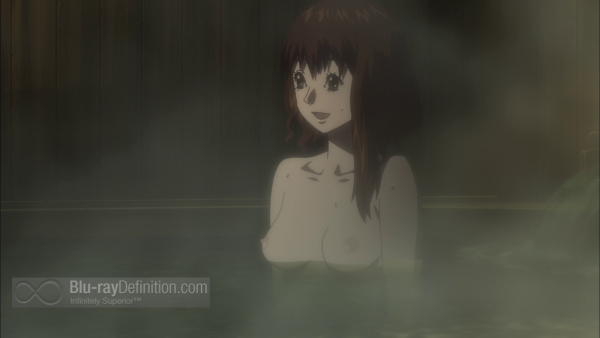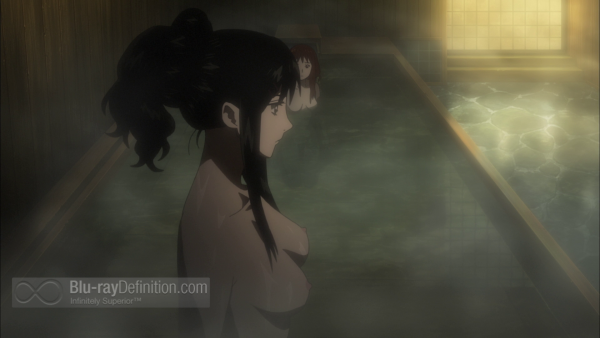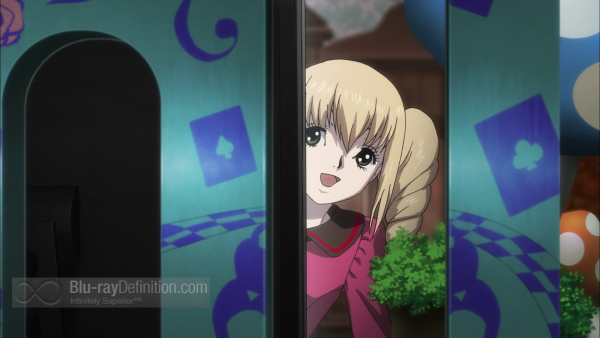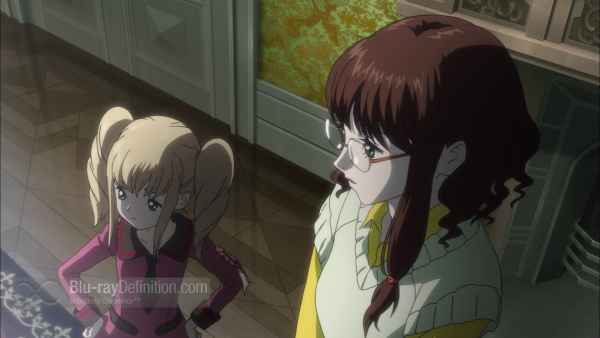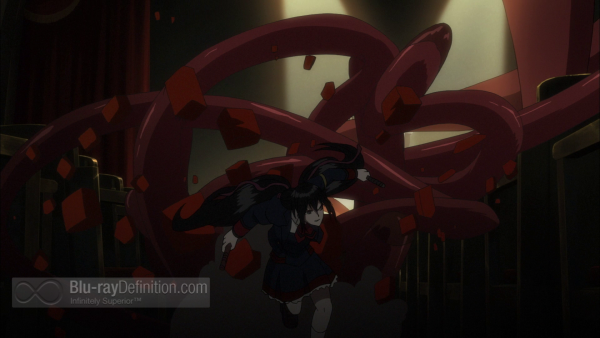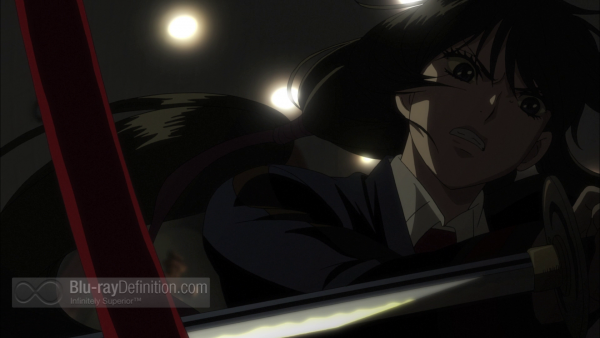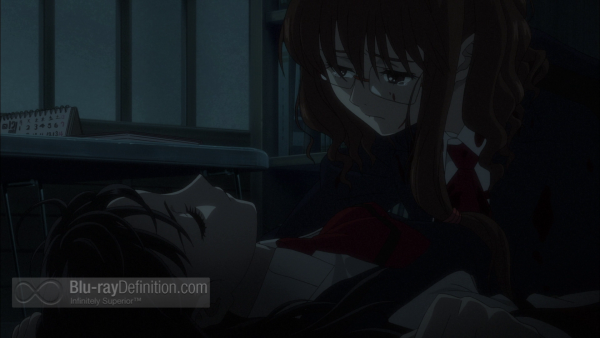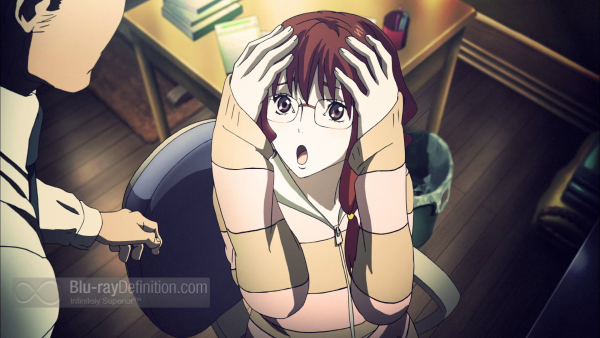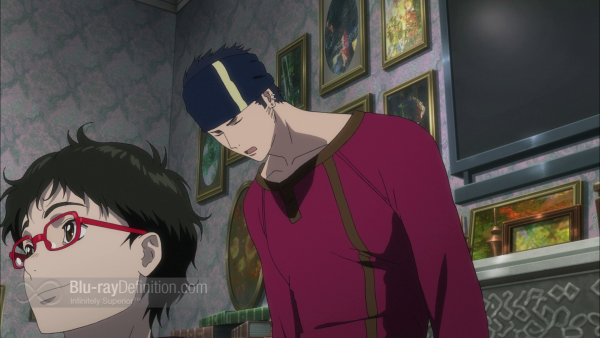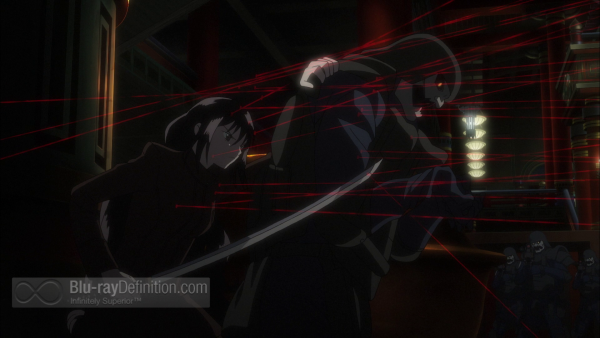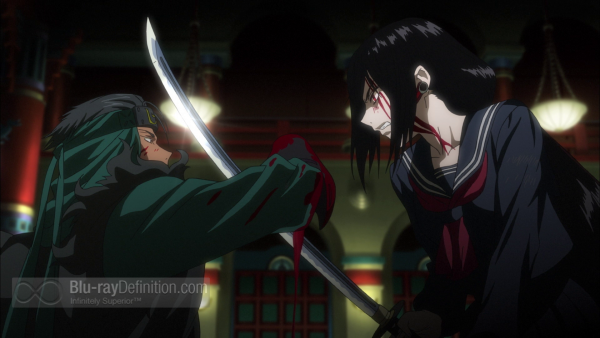 [amazon-product]B00E00G9AQ[/amazon-product]