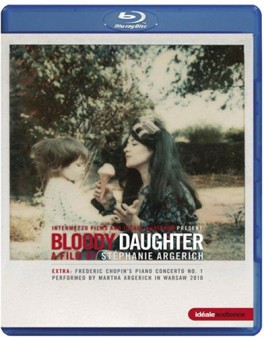 – –

The Film
[Rating:4/5]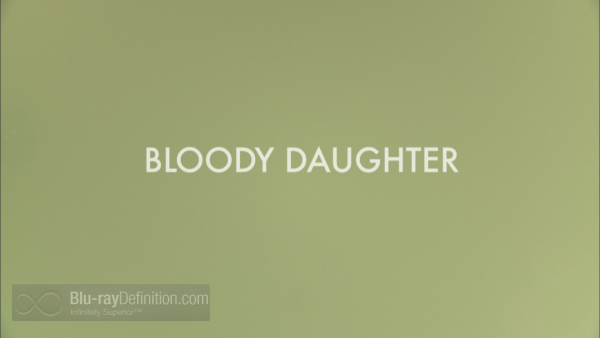 The documentary Bloody Daughter begins with the birth of a child but, in this case, it is the "bloody daughter," Stéphanie Argerich having her second son while Mama Martha Argerich better known as a world class pianist, watches on. In case you are wondering about the title of this film, "bloody" is used in the British sense as a synonym for damned. With plenty of "home movie" footage, we get to see two lives in music, that of Argentinian mother Martha and that of American father Stephen Kovacevich himself a famous piano prodigy. Tracing back more than three decades, and laced with some gorgeous piano playing, this film, Stéphanie's maiden voyage into movie making, is at once intimate as it is revealing of what happens in the private lives of great artists. All of these proceedings lead up to Martha's 2010 Chopin concert in Warsaw that is included as a "bonus."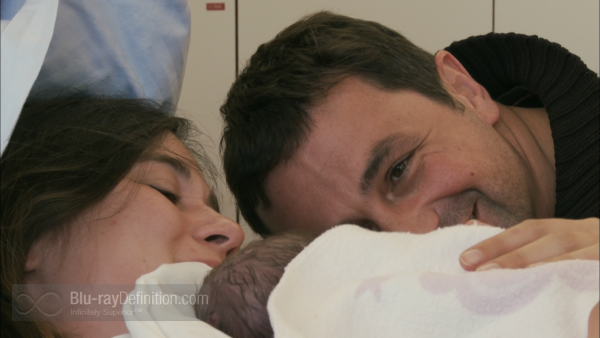 I can think of few classical artists, let alone one of Martha Argerich's stature, who would allow the revelation of so many personal moments. Yet daughter Stéphanie gets straight to the essence of what makes her mother tick.  We, lucky viewers, get a little bit of everything, rehearsals, meals, autographs, smoking (!!), and much more. Yet, in telling this story, there is a recurring impression that the Stéphanie sees her mother as a supernatural being ("I am the daughter of a goddess").   Father Stephen gets his due as well and we find out quite quickly that father and daughter have never lived together and that Stéphanie's surname was the result of a coin toss between parents who were not married at the time.  Finally, we get further vignettes recounted by Martha's other daughters, Lyda and Annie, both of whom have had their own life challenges.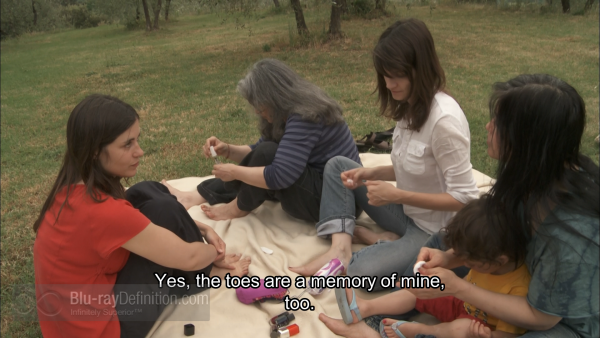 This is a very rich, well-edited film that belies the its creator's lack of experience.  Getting her divorced  parents to open up in front of the cameras is not always an easy thing for a child to accomplish. Here, this process is done with a gentle touch.  While one can see the relative comfort level achieved by both Martha and Stephen during the shoot, at one point Martha does state "you film everything, don't you," her one concession to the reality television approach of this picture. A poignant moment (among many) is revealed when Stéphanie is trying to get her father recognized on her birth certificate that originally read "father unknown."
Video Quality
[Rating:4/5]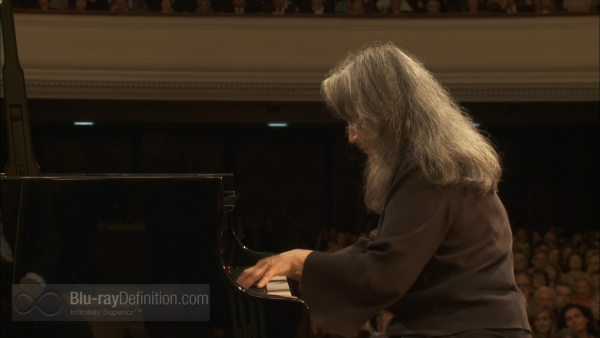 As expected, the home videos and films are not up to present day standards, but most of this film is shot in the present with quite good quality results.
Audio Quality
[Rating:4/5]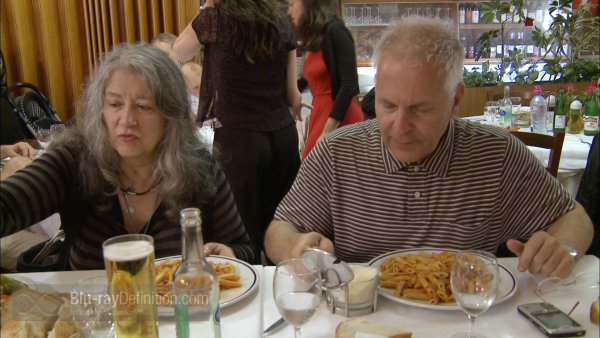 The DTS-HD Master Audio 5.1 soundtrack conveys both the dialogue and musical selections quite well. As a fair amount of the soundtrack comes from much older sources, the LPCM version easily holds its own.
Supplemental Materials
[Rating:4/5]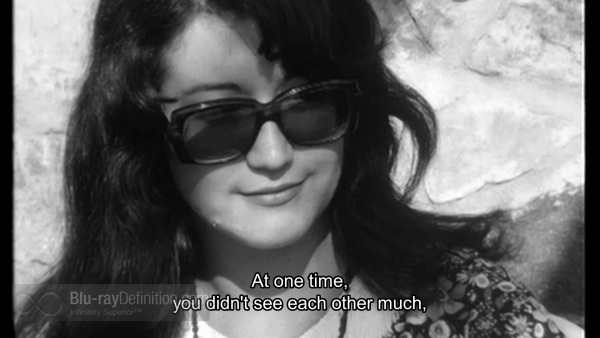 Getting a live concert recording by piano great Argerich is reason enough to consider this disc. This recital (54:00) features one of her signature pieces, the Chopin Piano Concerto No.1, and two encores, the Chopin Mazurka Op. 24 No.2, and Schumann's Traumeswirren Op. 12, No.7. The video is superb, and the LPCM stereo (48 kHz/16-bit audio), while certainly good, is shy of what we would have gotten with a lossless version. There is a nice booklet with brief notes about the film and, of course, the usual EuroArts trailers.
The Definitive Word
Overall:
[Rating:4/5]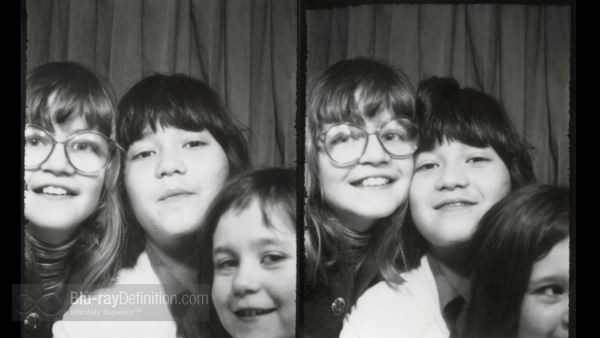 When it comes to providing candid glimpses into artists' lives, Bloody Daughter delivers the goods.  We receive little tidbits like Martha (born in Argentina) only speaking to Stéphanie in French (although she was obviously fluent in Spanish) or some of the pre- and post-concert rituals with family.  Fortunately for potential viewers, Martha Argerich remains a fascinating character study into her 70s and one forgets how long she has been in the public eye, surviving a nearly fatal bout with malignant melanoma. Pianist and mother Argerich is continually forthright and gives her daughter all of the material that she can handle.  In contrast with some of the other classical musician documentaries that I have reviewed like Mariss Jansons' Music is the Language of the Heart and Soul, Bloody Daughter gets so much closer to its subject that by its end, you get a most fascinating story of a great artist, warts and all, as well as her outstanding piano concert.
Additional Screen Captures

[amazon-product]B00EASFRJM[/amazon-product]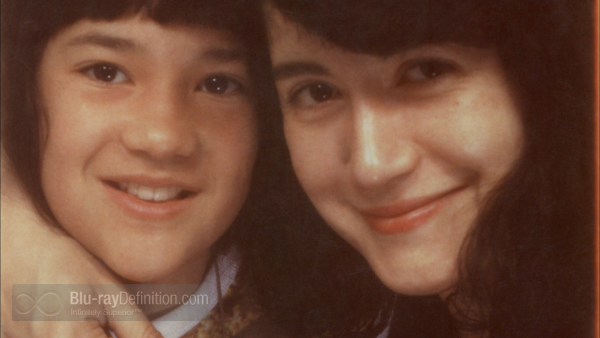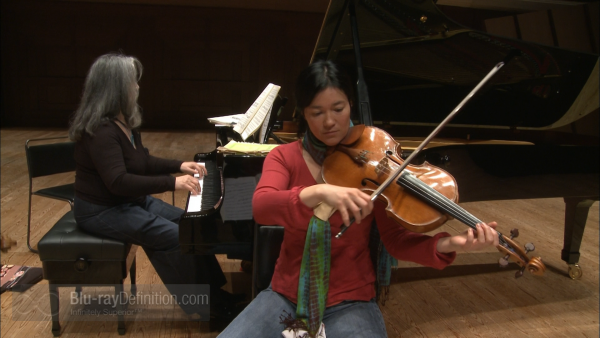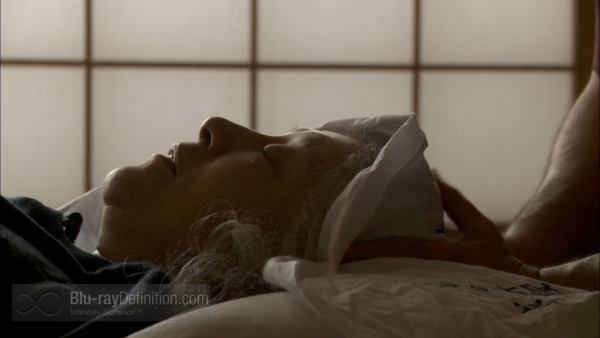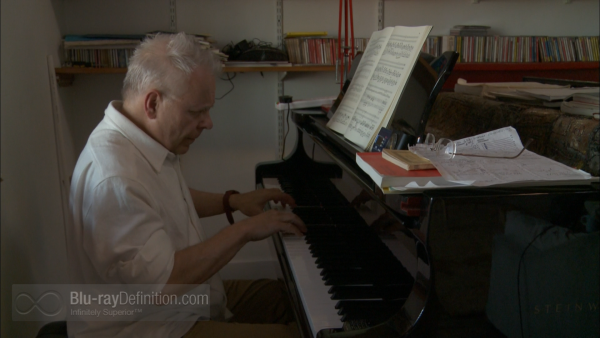 [amazon-product]B00EASFRJM[/amazon-product]